Bonkerz Comedy Las Vegas 2016 - Review & Discount Tickets
Bonkerz Comedy Production playing in 2016 has been pleasing audiences in 30 locations around the United States with hilarious skits from comic actors to standup comics since 1984.
This two-hour event has featured some of the brightest names in comedy from present to past. Such comedians as Larry the Cable Guy, Andrew Dice Clay and Carrot Top have performed with or for Bonkerz Comedy Production.
The evening of laughs at Bonkerz Comedy Show located within Rockhouse Restaurant, which is inside of the Grand Canal Shoppes of the Venetian and LINQ Hotels and Casinos, starts with a three-course price fixed dinner that include a caprese salad and your choice of various sandwiches like chili cheese dogs, shrimp tacos, Philly cheese sliders or chicken avocado sliders. Your meal finishes with a generous helping of soft serve ice cream that is presented just minutes before the comedy show. The comedy portion of the evening usually consists of three comedians that perform their funny acts on a small stage to the crowds delight.
With an interesting three-course dinner, Bonkerz Comedy Show is a great way to have a little fun in the evening before things start to get heated up at the gaming tables or nightclubs.
About the Cast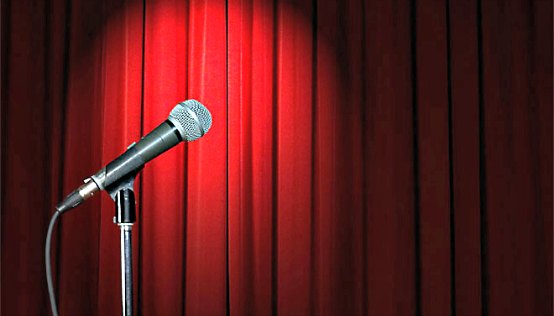 Bonkerz Comedy Production was founded by Joe Sanfelippo in 1984. Since that time 30 Bonkerz Comedy Clubs have been opened with a variety of famous standup comedians from Darrell Hammond of SNL fame to Carrot Top to Andrew Dice Clay to Larry the Cable Guy gracing the stages.
Ticket information
Bonkerz Comedy Show is located inside the Rockhouse Bar within the Grand Canal Shoppes of the Venetian and LINQ Hotels. The venue is very intimate with table seating and great views of the stage. The show is open to patrons 21 years of age or older. Bonkerz Comedy Show offers a three-course price fixed menu with dinner Wednesday through Saturday beginning at 7:00 P.M. with comedy starting at 8:00 P.M. Tickets are on sale now and include dinner and the show.
What's Hot
Plan Vacation
Strip Hotels
Shows

Fun Activities
Tours

Nightlife
Do you have any questions or Comments?