Best Cheap Motels in Las Vegas Near The Strip
Staying in cheap motels in Las Vegas close to the Strip is a great way to save some money in the city that loves to spend! If fancy is not your priority and all you need in a hotel is a nice bed to crash on while having fun in Vegas - this is all you need. Please note that all of these facilities are 2 star hotels. I have researched many motels in Vegas to find those that provide a great value for your money. I am recommending only those motels that have at least a few "good" reviews, and disregarded those that had really bad reviews.
Days Inn At Wild Wild West Gambling Hall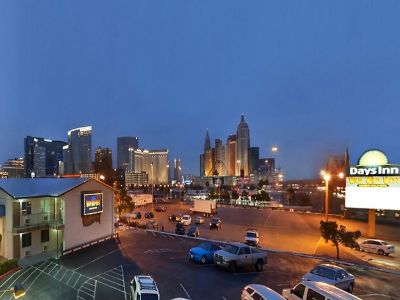 3330 W. Tropicana Ave., Las Vegas, NV 89103
$25 - $72
Review: The Days Inn Las Vegas At Wild Wild West Gambling Hall not only has a very long and cool name, but it provides a great value for the money! It's not the least expensive motel, but definitely on the lower side. Oh and there is a casino, which is rare among cheap motels in Las Vegas! And they are pet-friendly!
The motel's Denny's Restaurant is open 24 hours a day, should you get hungry in the middle of the night. So does casino. If that's not enough, the Days Inn is located very close to the Strip.
What's Hot
Travelodge Ambassador Strip Inn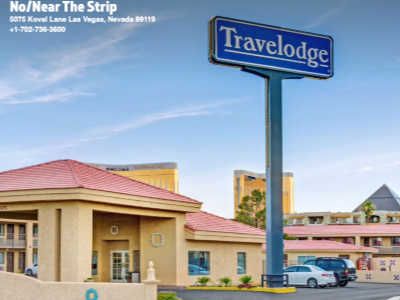 5075 Koval Lane, Las Vegas, NV 89119
$20 - $74
Review: The Travelodge Ambassador Strip Inn is a pet-friendly motel located very close to the East part of the Strip, close to all casinos and shows! The offers ample parking, a swimming pool and a free wireless Internet.
While there is no on-site restaurant, it's with it's prime location you won't have any problem finding food. Besides, there are basic amenities such as microwaves, TV, coffee makers and free breakfast.
The Travelodge Ambassador Strip Inn provides free shuttle service from the airport, that runs from 5 am to 11 pm.
Americas Best Value Inn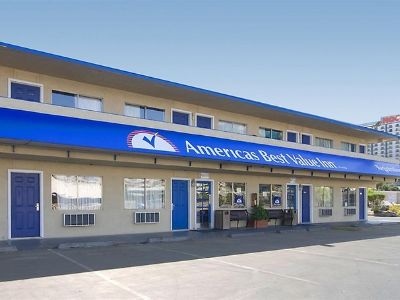 167 East Tropicana Avenue, Las Vegas, NV 89109
$20 - $65
Review: Generally reviewed as "Very Good" or "Average" - the Americas Best Value Inn provides great value for the money you pay for it. The motel boasts a great location close both to the Strip and casinos and to the airport.
There are an indoor swimming pool and a hot tub at the motel. It's restaurant Coco's Bakery serves American dishes and works 24 hours a day!
The Americas Best Value Inn has all basic amenities offered by most cheap motels in Las Vegas, such as TV, free Internet, and even free local calls.
Super 8 Las Vegas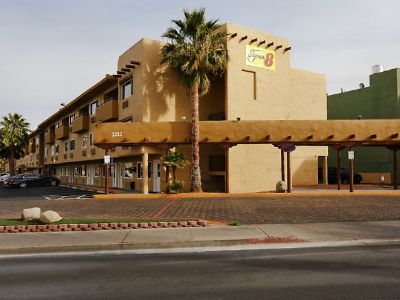 1213 S. Las Vegas Blvd,
$20 - $103
Review: The Super 8 is a charming little motel located very close to the Strip and all its guilty pleasures, and to Downtown. This is a pet-friendly motel allowing only dogs.
It's a one of the newest motels in Las Vegas, as it was formerly known Continental Suites. It already deserved great reviews from travelers who appreciated that Super 8 provides great value and excellent customer service.
The motel provides all basic amenities, including free breakfast.
Downtowner Motel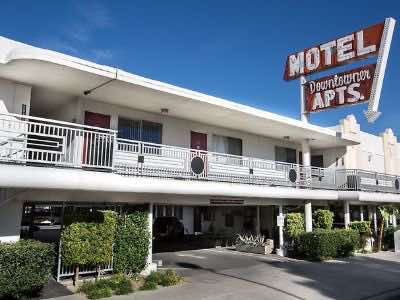 129 N. 8th St., Las Vegas, NV 89101
$30 - $52
Review: If you want to stay at a motel in Downtown, then the Downtowner Motel is your best bet. The motel offers kitchenettes, but you won't find any problem finding food, taking into account the motel's central location - close to the Fremont Street.
The motel doesn't offer much in terms of extra services (the Internet is surcharge) and we only included it here because it's the next cheapest motel in Vegas.
Hampton Inn And Suites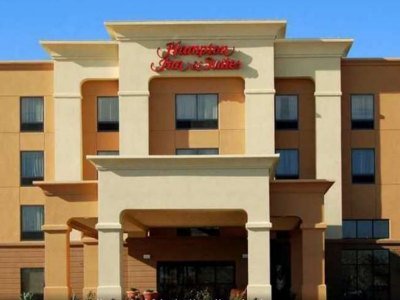 4975 Dean Martin Drive
Review: Hampton Inn Tropicana is a among the cheapest Las Vegas motels that provides everything you need for a classic Las Vegas vacation for any kind of travellers. Located at the walking distance from the Strip, Hampton Inn Tropicana allows its guests to save on cab fares by providing free shuttle service to both the Strip and the McCarran International Airport. Other points of interest near it include MGM Garden Arena, Las Vegas Convention Center and World Market Center. Stay close to the main Las Vegas attractions while enjoying non-gaming, family-friendly motel.
The comfortable guestrooms with homey look include ergonomic work area, two in-room telephone lines with free local calls and free On The House hot daily breakfast. For relaxation visit heated outdoor pool with a charming waterfall, spa center and a fitness center. Great value for money for corporate travellers, Hampton Inn Tropicana offers 8,400 sq. feet meeting space, contemporary business center and electronic equipment rental.
Motel 6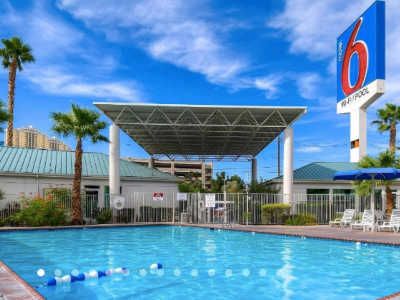 195 East Tropicana ave.
Review: Motel 6 is another budget resort that helps you to save some money just to spend them in one of the close-by casinos. Hotel's convenient location stone's throw from the Strip, across the street from the MGM Grand, allows exploring the city's most popular landmarks without a need to rent a car. Pet-friendly and quiet, Motel 6 also offers Kids Stay Free program for children under 17. The guestrooms are fresh and modern-looking with contemporary furniture, double beds and comfortable bathrooms. Amenities include free local calls, cable TV and free morning coffee. The pool area is among the guests' favourites with its sunlit deck and sparkling clean water.
One of the best chain representatives and cheapest motels in Las Vegas, Motel 6 in the centre is definitely a good choice for an affordable stay near the Strip.
Quality Inn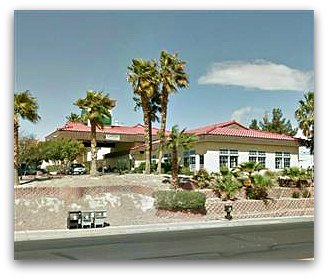 4975 S Valley View Blvd
Review: Located slightly away from the Strip, Quality Inn provides fair value for money with its modest suites and complimentary set of amenities that include in-room hot tubs in every suite, a desk, a microwave and a refrigerator. Those who visit Las Vegas in winter will enjoy the hotel's indoor pool with a bubbling hot tub. Business travellers can use free Internet access, copy and fax services.
Mornings give a home-like feeling with a free continental breakfast and a daily newspaper. Quality Inn is a non-smoking, non-gaming and pet-friendly cheap Las Vegas motel just ten minutes' walk from the Strip and close enough to other interesting city's sites.
Super 8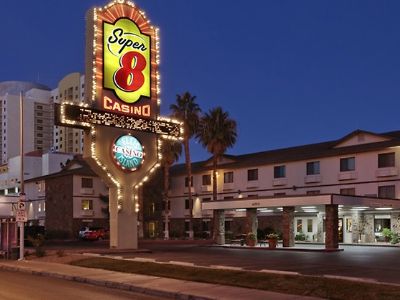 4250 Koval Lane Clark
Review: Recently renovated Super 8 is among the best cheap motels in Las Vegas with its central location, free airport shuttle and great on-site entertainment and dining options. This pet-friendly hotel has 300 non-smoking guestrooms with fresh and modern interior. Amenities include cable TV, coffee/tea machines, air conditioning and free telephone calls. Everything you need for a classic Vegas experience is within close proximity of the hotel: the Strip is a short walk away, the gorgeous Bellagio Fountains are just few blocks west, adjacent to the Planet Hollywood and Caesar's Palace resorts.
Dozens of Vegas casinos are a stone's throw from Super 8, but you can also choose to try your luck at the hotel's own casino with a bar. During daytime you can wind down at the curved pool with a refreshing drink from the poolside bar. Have a plentiful breakfast at the nautical themed Ellis Island Restaurant, one of the best dining options in the area. Before you book at Super 8, check their Park, Sleep and Fly Package that's ideal for business trips!
What's Hot
Do you have any questions or Comments?