Country Superstars Las Vegas 2016 - Review & Discount Tickets
The Country Superstars Las Vegas tribute show playing in 2016 features many of the iconic artists of past and present. This is one tribute show that is a must see for country western music fans.

Guests are taken away to the Grand Ole Opry for a night of entertaining music and interesting choreography. This show is definitely a foot stomping and toe tapping event that is sure to please everyone in the family. The 75-minute Country Superstars tribute show explores country music from every angle with tribute artists representing Tim McGraw, Reba McEntire, Willie Nelson and Garth Brooks. Country Superstars has a rotating cast of fabulous tribute artists that are very real in their look and sound to the original artists. The appearance as well as the mannerism of the tribute artists is right on the mark and leaves guest feeling like they have witnessed a concert by many great country artists.
Each show brings four tribute artists to the stage to perform four or five songs. One night you might here Dolly Parton sing Jolene or hear Reba McEntire sing Consider Me Gone and Turn on the Radio before giving way to an impersonator of Willie Nelson playing Blue Eyes Crying in the Rain or his anthem of On the Road Again. Patrons might relish in listening to Ronnie Dunn of the duet Brooks and Dunn whose tribute artist might sing Play Something Country or Lost in This Moment. Garth Brooks can have the audience swaying in their chair to Thunder Rolls and Friends in Low Places. Patrons might also get a glimpse of Miranda Lambert singing Mama's Broken Heart and Little Red Wagon. A tribute artists for Tim McGraw has also pleased audiences with his rendition of the singers original hit Real Good Man and Down on the Farm. Guests will be pleased with the selection of songs and the impersonations of the original artists.
The stage show includes a five piece band joining the various tribute artists in a live version of the many great country music songs. The band members are quite talented and stay on key without missing a note. Instruments played by the band vary from steel guitars to Fenders to pianos to fiddles. There is no lip synching during this tribute show and all tribute artists have spent numerous hours perfecting their skill of impersonations. The tribute artists have great wardrobes that are fashioned directly like clothes the various artists would wear.
The Windows Showroom at Bally's Hotel and Casino has a fantastic sound system and the multimedia effects are presented nicely with the choreography of each tribute artist. The Country Superstars tribute show will have guests smiling and singing their favorites moments of the show as they are leaving the theater from a night of satisfying entertainment.
About the Cast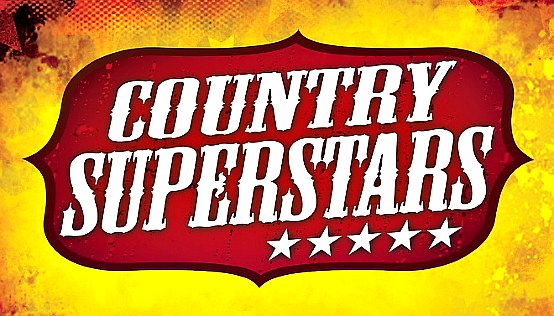 Country Superstars has a rotating cast of tribute artists and there is one performer guests can expect to see on most nights who is Corrie Sachs. Sachs who grew up in Lincoln, Nebraska has been performing Reba McEntire for over a decade in Las Vegas. Sachs has a stunning voice that matches Reba as well as her appearance being spot on with red hair and a sassy attitude. Sachs has also been busy on the road having performed for military troops during USO shows and opening for iconic comedians like Bob Newhart as well as Bob Hope. After years of practice and her devotion to perfection Corrie Sachs will amaze you with her voice and appearance.
Country Superstars is produced by Leonard Quenneville who also is the tribute artist representing Kix Brooks of Dunn and Brooks. Other tribute artists that might appear on stage is Brian Pop as Kenny Chesney; Adam D. Tucker as Tim McGraw; Ron Keel as Ronnie Dunn and Roy Hammock as Willie Nelson.
Ticket information
The Country Superstars Las Vegas tribute show is performing at Night Owl Showroom at Hooters Hotel. The venue has an intimate feeling with good seating and sight lines. The stage is outfitted with a state-of-the-art multimedia system that enhances the show. The tribute show is open to all ages. Country Superstars is playing daily at 7:00 pm Tickets are on sale now.
Do you have any questions or Comments?