Top Grand Canyon Vacation Packages
Multi-Day Tours to Grand Canyon, Los Angeles, San Francisco and Other Cities
There are Grand Canyon vacation packages that depart from Las Vegas, Phoenix, Los Angeles, Anaheim, San Francisco and Sedona. We have researched multiple tour providers, and have identified the best of the best. And we are happy to share our findings with you!
The tour packages that we recommend below all include the Grand Canyon. Some of the packages also include sightseeing of top cities and famous attractions. All of these vacation providers offer filtering options so you can easily find that perfect package!
Things to at the Grand Canyon include: sightseeing, helicopter rides, boat rides, rafting, hiking, horseback riding, Skywalk, jeep tours, ATV, and much more!
Hottest Deals In Vegas
---
Awesome Tour Companies In Vegas
---
Grand Canyon Vacation Packages With Tours For Fun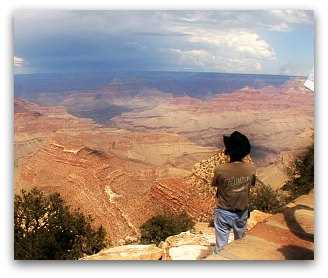 Tours for Fun offers the largest number of various vacation packages - including almost 100 tours to the Grand Canyon to choose from.
You can sort tours by duration, price, departure city, etc. We recommend going directly to multi-day tours - all multi-day tours include at least 1 night in Grand Canyon West Rim before departing to another city.
Things to do at the Grand Canyon West Rim with these packages include:
Your bus arrives at the West Rim of the Grand Canyon, where you will check in at the Hualapai Ranch - a hotel located near the Canyon.*.
After checking in, your group will visit Eagle Point where you will have a few options: watch an Indian Culture show, climb the Skywalk - a bridge suspended above the Colorado River from where you can enjoy an unobstructed view of the Canyon, or take a helicopter/boat ride.
Then you will watch the sunset from Guano Point - another great observation area. This will be followed by dinner (no vegetarian menu), accompanied by music show.
Then the party will move closer to the Grand Canyon where you will enjoy camp fire, music and Karaoke.
Next morning, after watching the sunrise, you can take a Wagon ride around the Grand Canyon. Other things to do include watching or participating in a cowboy show, and horseback riding.
Then you will depart Grand Canyon and continue your journey depending on the vacation package you select..
* Note: This vacation package may change due to external factors. For example, Hualapai Ranch may be fully booked - then alternative lodging will be provided.
More about Grand Canyon Vacation Packages: All Grand Canyon Tours with tours For Fun
Grand Canyon Vacation Packages With Viator
Viator currently offers 47 tours of the Grand Canyon, including 9 multi-day Grand Canyon tours.
Unlike Tours for Fun, Viator tours are almost exclusively devoted to the Grand Canyon, without sightseeing of other US cities.
Departure cities served by Viator are Phoenix, Las Vegas, Los Angeles and Anaheim.
---
Tours With The Grand Canyon Tour Company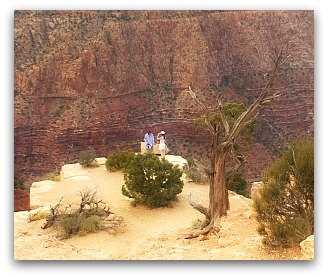 Grand Canyon Tour Company
specializes in tours to the Grand Canyon from Las Vegas.
We were really impressed with the variety and the number of tours they offer. You can find there the most incredible multi-day tours.
For example, check out this complete 7 to 15 days rafting tour of the Colorado River
- not for the faint-hearted!
Or this Overnight top to bottom tour
(although a little bit too expensive - but it's just a sample!)
More about Grand Canyon Vacation Packages with Grand Canyon Tour Company
---
All Grand Canyon Tours
Please share this page with your friends!
Hottest Deals In Vegas
Explore The City
Do you have any questions or Comments?