Las Vegas Adult Shows For Couples 2014
Hot, steamy, Las Vegas adult shows for couples playing in 2014! Check out the naughty shows that both you and your spouse will enjoy! While there are plenty of adult shows in the city, all of them cater to either men or women, so I thought it would be fun to make a list of those that can be equally appreciated by both. Have fun!
-
Beacher's Madhouse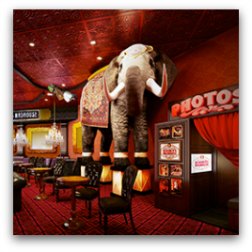 Venue: Beacher's Madhouse Theater at MGM Grand Resort & Casino
Date & Time: Every night at 9:00 pm
Age restrictions:18+
If you are in Vegas with your wife/husband and are looking for something totally naughty and crazy to do - the new Vaudeville Beacher's Madhouse show might be just the thing for you! Rightfully named Madhouse, this show is a different kind of Las Vegas adult entertainment catering to both men and women - it's impossible to put fit a category. This naughty and crazy show may feature comedy, vaudeville acts, gorgeous dancers, contortionists, and such crazy persona as World's Greatest Transvestite Singer, Hip Hop Violinist and little people impersonating celebrities. So on any given show, you might see Mini Britney Spears, Mini Miley Cyrus twerking on stage with Mini Robin Thicke, Mini Psy hopping a-la "Gangnam Style" and many others.
Back to Top
Absinthe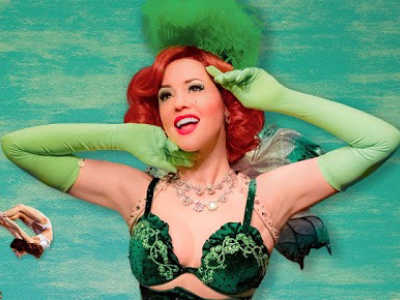 Venue: Spiegeltent at Caesars Palace
Date & Time: Tuesday - Sunday at 8:00 pm, Thursday-Saturday - additional show at 10:00 pm
Age restrictions: 18+
Review: What to expect from the Absinthe Las Vegas show ?! If there IS a must-see show in Vegas that you won't see anywhere else, it's probably Absinthe! Provided you are at least 18 years old, are not easily offended by razor-sharp adult jokes, and enjoy circus acts, comedy, acrobats, tightrope walkers and sexy topless girls - this is one of the most hilarious Las Vegas comedy shows! If that doesn't sound like fun, add to it that all the acts are performed so close to the audience that you can hear the roller skaters' skates fly by your head so you can feel the wind (helps in hot weather!), tightrope walkers walk right above your head, and sexy Angel Porino performs a topless tap dance with a huge Balloon so close you can pop it.
Back To Top
Zumanity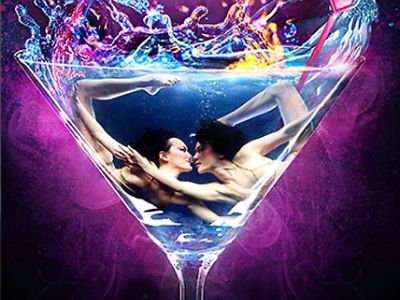 Venue: Zumanity Theater - New York - New York Hotel & Casino
Date & Time: Friday-Tuesday at 7:30 pm and 10:00 pm
Age restrictions:18+
Review: Strictly speaking, the show includes both guys and girls, and can be enjoyed by both equally. Zumanity is produced by Cirque du Soleil, and is currently one of the best Las Vegas adult shows. Read more here.
Back to Top
Most Popular Things To Do in Vegas
Jubilee!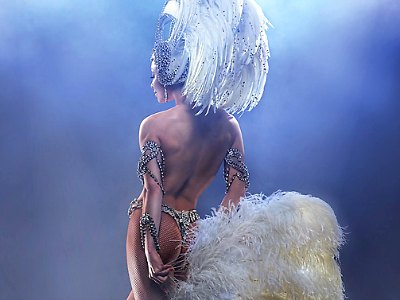 Venue: Jubilee Theater - Bally's
Date & Time: Saturday-Thursday at 7:30 and 10:30 pm
Age restrictions:18+
Discount Tickets
Tags: Las Vegas Show Girls, Best Shows
Review: While the show gets a lot of mixed reviews, Jubilee! is still considered one of the best Las Vegas adult shows for couples, featuring sexy show girls. The show is huge - it involves 85 girls, acrobats, dancers and singers. Jubilee! is famous for it's incredible costumes, head dresses, sequins and feathers. The show features mythic motifs with contemporary acrobatics, memories of the Titanic and the French cabaret, a parade of costumes, great songs and female beauty. Jubilee! should be more appealing to the older audience members and those who are interested in the real "old school" Vegas.
Back to Top
Sin City Comedy Show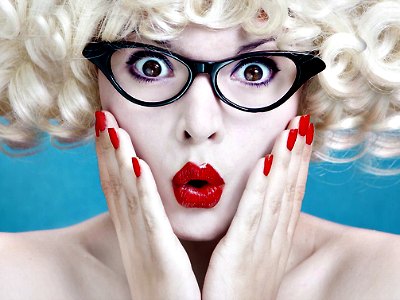 Venue: Sin City Comedy Theatre at Planet Hollywood
Date & Time: Every night at 9:00 pm
Age restrictions:18+
Discount Tickets
Here is a show with, perhaps, the weirdest combination - stand up comedy and burlesque! The show primarily works as a stand-up comedy club - you get to see different stand up comedians every time! However what make it Las Vegas Adult Shows For Couples is the beautiful burlesque half-dressed ladies, dancing between performances of the stand up comedians. An evening with laughter and an eye candy - the best of both worlds!
Back to Top
Adult Fun in Las Vegas
-
Top Pages
Deals
Do you have any questions or Comments?