Las Vegas Airplane Tours, Extreme Air Combat and Aerobatic Flights
Love air? Take Las Vegas airplane tours and see the city and the surrounding area from the angles very few people see! There are a few different kinds of air tours to choose from, here are the more popular ones:
Las Vegas Airplane Tours To Grand Canyon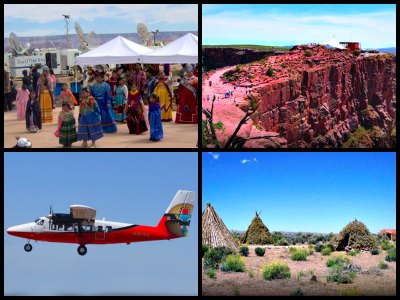 If you are pressed for time, and need a quick break from the Sin City and especially its casinos, take a thrilling air tour to the Grand Canyon! All of these Las Vegas airplane tours to the Grand Canyon are conducted in comfortable small airplanes for 19 passengers or less. Without a doubt, this is the fastest way to see one of the three Rims of the Grand Canyon and come back to the Sin City the same day.
Hoover Dam Waco Biplane Tour With Optional Aerobatic Flight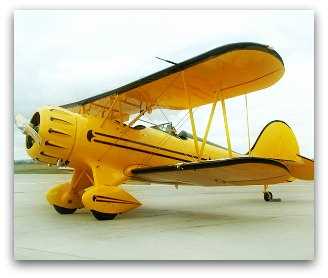 $199 Promotional price may be available here (no aerobatics)
Regular price $299 per passenger for 2 passengers for sightseeing only
$399 per passenger for 1 passenger for sightseeing only
$498 per passenger for sightseeing with aerobatics
Sky Combat Ace offer unmatched Las Vegas airplane tours over Hoover Dam in a Waco YMF-5C three-seat biplane, built after the 1938 original airplane.
Hoover Dam is a glorious sight from the ground, so I can only imagine (and you have the chance to see) what it looks like from the air, live, at a high speed, as you zoom over it in a Waco YMF-5C. Although the airplane is similar to the 1938 one, it does have one thing that the original didn't: a high definition video camera to film your adventures that you can boast to your friends for years to come!
If you are nothing like me (my love for thrills would end on a Boeing 757 on the flight Toronto-Las Vegas), you would want to add aerobatics to your Hoover Dam Air tour! Your experienced pilot will give you the ride of your life by performing aileron rolls, barrel rolls and loops over Hoover Dam.
Hoover Dam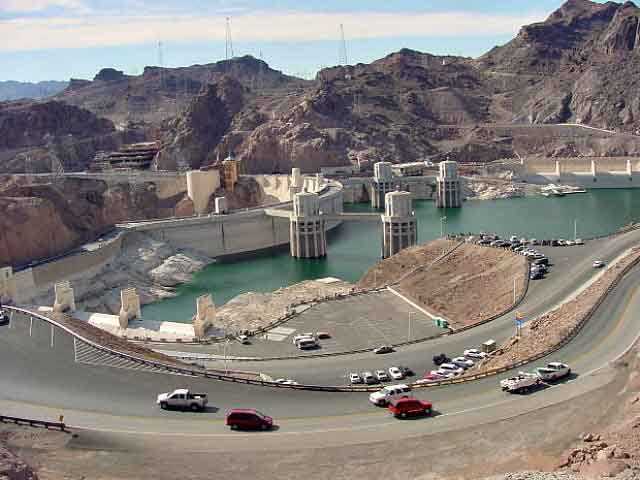 Las Vegas Valley Waco Biplane Tour with optional Aerobatic Flight
Prices From:
$399 per passenger for 2 passengers for sightseeing only
$599 per passenger for 1 passenger for sightseeing only
$698 per passenger for sightseeing with aerobatics
If you are looking for extreme adventures with plenty of sightseeing, opt in for the extreme Las Vegas airplane tours of the Mojave Desert! Fly with a Sky Combat Ace pilot in a 3 seat Waco biplane - either alone or with a friend.
During your biplane flight you will see the entire city of Las Vegas, Lake Mead Recreational Area, Boulder City and Hoover Dam, and on the other side of Vegas - gorgeous Red Rock Canyon famous for its crimson red sandstone rocks. Check the map below to see the area covered by these tours.
As with the previous Hoover Dam tour, you can add aerobatics to your experience where your professional SCA pilot will perform thrilling maneuvers over the desert.
Las Vegas Sky Combat Ace Presents: Fighter Pilot Experience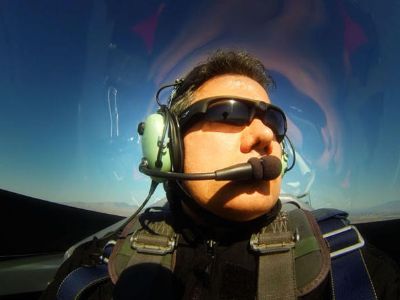 Prices From: 199.99; Duration: 3 hours/15 minutes aerobatics flight
Note: This is the shorter (and cheaper) version of similar Las Vegas airplane tours offered by Sky Combat Ace described below, and you can only find this brief version on Viator.
Are you wondering what fighter pilots feel when they perform their air combat maneuvers, loops, spins and rolls? Here is your chance to feel it all in this short (in case you think you might chicken out, haha!) air tour with a professional fighter pilot!
You can select either a Waco YMF-5C open cockpit biplane, or an Extra 330LC for your Las Vegas aerobatic flights. Both aircrafts are able to perform extreme combat maneuvers to give you the adrenaline rush of your time! You will complete your tour in a military-style spiral landing for some extra adrenaline.
Extreme Las Vegas Airplane Tours: Afterburner, Top Gun and Sky Combat
Prices From: 298.99; Duration: 30 min and 50 min
Are you looking for an extreme adrenaline rush? Look no further - these three extreme Las Vegas airplane tours by Sky Combat Ace are all you need! Ride along with a professional fighter pilot, fly a real combat airplane or have an aircraft dogfighting with a friend or a pilot!
That's right, Sin City is not just for casinos - you can get a real aerobatic training - learn how to perform all the loops, rolls, spirals and even real aerial dogfighting in Las Vegas! Does it get any more extreme than that?
Are you wondering what's the difference between Afterburner, Top Gun and Sky Combat? Check out the comparison below.
| &nbsp | Afterburner | Top Gun | Sky Combat |
| --- | --- | --- | --- |
| Duration: | Up to 25 minutes | Up to 45 minutes | Up to 50 Minutes |
| Features: | You ride along with a pilot | You fly the aircraft | You fly the aircraft and compete with another aircraft |
| Price: | $298.99 or $269.00* | $599.99 or $555.00* | $998.99 |
Sky Combat Ace Simulation
Prices From: $75; Duration: 30 minutes
Finally I found a tour for me! Yep I won't deny I am a chicken. I would love to feel the sensation of performing aerobatic tricks in an airplane, but I would never get into a real one. For people like me, they created an airplane flight simulator that rolls, rotates and tilts (pretty much like at a 4D movie). On the screen in front of you will see Las Vegas Boulevard (or pretty much any city of your choice) from above. This experience is as close as it can get to extreme adrenaline Las Vegas airplane tours, but felt in the safety of a Simulator.
Top Things To Do In Vegas
Please share this page with your friends!
Hottest Deals In Vegas
Explore The City
Do you have any questions or Comments?