Top Las Vegas Dance Clubs And Night Club Passes
Las Vegas dance clubs are the hottest in the world - but that the privilege to access this "hotness" comes with a price. First - be prepared for a Cover charge - which is sometimes very, very high, and for men its usually much higher than for women. Although women are sometimes allowed for free.
One way to avoid having to pay the Cover charge is to get one of the Night Club Passes, which at the prices of $79.99-$99.99 per person are really a very sweet deal.
You should also keep in mind that all night clubs require that you wear a proper attire - which is usually more expensive than casual clothes. And the better the club is, the better clothes you should wear - as dress code is usually enforced.
Hottest Deals In Vegas
Quick Links
Top Las Vegas Night Club Passes
Why would you want to buy a night club pass? We are glad you asked! First, the hottest of these passes such as V Card and Night Club Hopping Package grant you VIP admission to the top Las Vegas dance clubs, sometimes even without having to wait in line! Unless you have a pocket full of money, these passes are a great way to have a lot of fun at a mere fraction of cost. These passes also include other goodies, such two for one drinks. And drinks at Las Vegas dance clubs are very, very costly - you could easily pay $500 for a bottle of wine!)
Dress Code in Las Vegas Dance Clubs
While in casinos the dress code is usually "just wear something clean", in Las Vegas dance clubs clubs it's a completely different story! Most dance clubs won't let you in if you wear sneakers, so be sure to leave them at your hotel room.
For men - pack at least one nice button down shirt and strict pants (for men) and dress shoes. No sports wear or ripped jeans whatsoever! If you don't want to spend a lot on your clothes, something black should work - just make sure not to wear sports shoes with that!
For women - a nice dress, high heels, no ripped jeans.
Top Las Vegas Dance Clubs
Interesting fact about Las Vegas night clubs: cover charge for men is usually $30, women enjoy reduced rates or no cover charge at all! As a way to avoid cover charge at most dance clubs in Las Vegas we recommend that men get V Card. Women don't really need this card, unless they are traveling in a large company of men. Sometimes lines to night clubs can be very long and with the V Card you can get inside without having to wait in line. It would be unfair if all men come in and their ladies will have to wait?
However, there is even better pass for women - What Women Want. This pass includes V Card, as well as other perks, freebies and discounts.
Top Las Vegas Night Club - XS at Wynn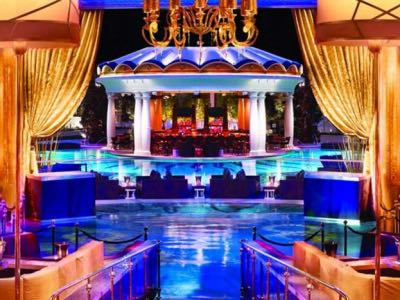 The XS at Wynn, created by Steve Wynn in collaboration with Victor Drai, is considered by many the hottest (and the most expensive) night club in Vegas. XS attracts visitors from around the world with its unique design incorporating gold, purple and pink colors. If you want to catch glimpse of a Las Vegas celebrity, XS is exactly the place to be!
Website
Cover charge at XS Las Vegas: $30
---
Top Las Vegas Night Club - TAO at the Venetian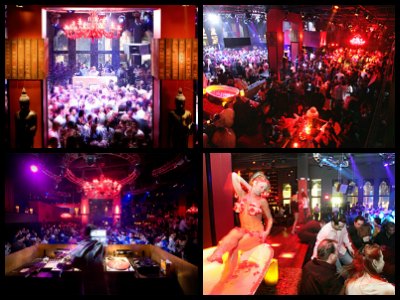 The Asian-inspired Tao is not just one of the hottest Las Vegas dance clubs, it's also the most extravagant night club, a restaurant and a lounge. As you come into Tao, you will be greeted by the most beautiful models floating in baths full of rose petals. Intimate interior, Asian cuisine and a 20-foot statue of Buddha are among the hottest attractions of the club.
Cover charge at Tao night club Las Vegas: From $30, free with V Card, or Discount pass
---
Top Las Vegas Night Club - Tryst at Wynn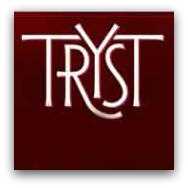 Tryst is one of the top Las Vegas dance clubs, which is also included in the Night Club Hopping Package. It's never boring at Tryst with it's cool lagoon-like atmosphere, created by a beautiful waterfall and ample space.
Cover Charge at Tryst Las Vegas: From $30
Top Las Vegas Night Club - LAVO at the Palazzo Hotel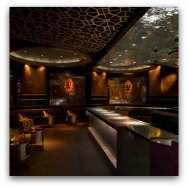 Cover charge at Lavo Las Vegas: From $30, free with V Card, or Discount pass
Top Las Vegas Night Club - Marquee Mondays at The Cosmopolitan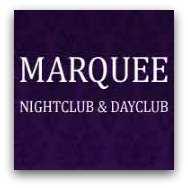 Cover charge: From $30, free with V Card
Top Las Vegas Night Club - Rain Nightclub at Palms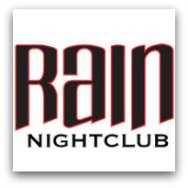 Cover charge at Rain nightclub Las Vegas: From $30, free with V Card
Top Las Vegas Night Club - Pure Nightclub at Caesars Palace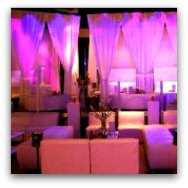 Cover charge at Pure Las Vegas: From $30, free with V Card
---
More Great Las Vegas Dance Clubs
There are plenty of Las Vegas dance clubs, and all of them have their merits, and shortcomings. As tastes differ, we cannot recommend any specific club - the best way to find out is to get one of those night club passes to see for yourself. Keep in mind that dance clubs come and go, but the following clubs were active at the time of the writing of this page. If you know of a club that closed its doors, please contact us to let us know and we will exclude it from the list!
Night Clubs
House of Blues - Mandalay Bay
Tabu at MGM Grand
PURE at Caesar's Palace
1 Oak at the Mirage
LAX at Luxor
Dixie's Dam Bar - Hooter's
The Bank - Bellagio
Eve - CityCenter
Haze Nightclub at Aria
Gallery Nightclub at Planet Hollywood
Chateau Nightclub and Gardens at Paris Las Vegas
Moon Nightclubat at Palms
Vanity Nightclubat at Hard Rock Hotel
Share Nightclub (Gay Hotspot!)
Ultralounges
CatHouse at Luxor
Mix at Mandalay Bay (THE Hotel)
Foundation Room at Mandalay Bay
VooDoo Lounge at Rio
The Beatles Revolution Lounge at the Mirage
Gold Lounge at CityCenter
Deuce Lounge at Aria
Playboy Club at Palms
Ghostbar at Palms
Savile Row at Luxor
King Ink at The Mirage
Gold Diggers at The Golden Nugget
Please share this page with your friends!
Hottest Deals In Vegas
Explore The City
Do you have any questions or Comments?