The Best Las Vegas Museums And Galleries
These Las Vegas museums are among the most awesome attractions in the world!
Explore Las Vegas
You can find almost anything here - dinosaur skeletons, weapons that belonged to famous gangsters, replicas of atomic bombs, vintage trains and automobiles, ancient and restored buildings, old neon signs that get new life at an old bone yard, and lately even sports shoes!
If you are coming to Las Vegas not just for its casinos, but also are planning to do some sightseeing, the best present you can give yourself is getting a Power Pass that gives you free access to about 30 attractions in the city, including its top museums!
Tour of 3 Las Vegas Museums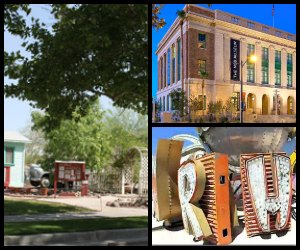 Book Museums Tour
Engage and learn the culture and history of Las Vegas at three of the most interesting museums Las Vegas: The Mob Museum, the Neon Museum and the Clark County Museum.
On this excellent 6-hour cultural and historical tour you will enjoy hotel pick up and drop off service. You will first travel to Henderson where you will visit the Clark County Museum. Experience a wonderful day of intrigue as you view the many indoor and outdoor exhibits that have you traveling from one significant event to another in Nevada history.
Your second stop will be the acclaimed Mob Museum or the National Museum of Organized Crime and Law Enforcement. Located in downtown Las Vegas you will learn first-hand about the gangsters that ruled Sin City in its early days and the influence that organized crime has had on America and around the world.
After enjoying a complimentary lunch you will find yourself at the Neon Museum and Boneyard which hosts a remarkable collection of old iconic Las Vegas neon signs. Enjoy a blast from the past when you view signs from some of the original locations of grandeur in Las Vegas.
What's Hot
Family Friendly
I already described these family friendly Las Vegas museums elsewhere, follow these quick links if you are looking for Las Vegas museums great for kids and adults alike.
Atomic Testing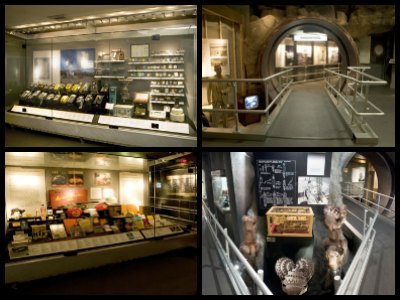 Address: 755 East Flamingo Road
Open Monday-Saturday from 10:00 a.m. - 5:00 p.m.; Sunday from 12:00 p.m. - 5:00 p.m.
Review: Can you imagine that not so long ago an atomic bomb was considered cool? And there was even a beauty contest "Miss Atomic Bomb"? And that tourists flocked to Las Vegas to watch in the comfort of their hotel rooms the nuclear tests conducted about 65 miles away from the city? From 1951 to 1992, Nevada was the location for denotation of 100 atmospheric and 828 underground hydrogen and atomic bombs. And at the Atomic Testing Museum this dark period of the history of Nevada comes to live.
The Atomic Testing Las Vegas museum opened in 2005 and became one of the most popular Las Vegas museums, and not just among the fans of post-apocalyptic fiction. The post-apocalyptic atmosphere prevails here - rooms that look like bunkers, Geiger counters that you can use to check your own radiation, protective suits, information how to survive a nuclear bomb. At a movie theater you can watch a detonation of an atomic bomb and feel what it would feel like if a real bomb exploded 65 miles away from you.
The gift shop at the museum is at par with the gloomy atmosphere of the museum - here you can buy not just T-shirts with the name of the museum, but also little souvenirs looking like bombs and molecular compounds.
Clark County Heritage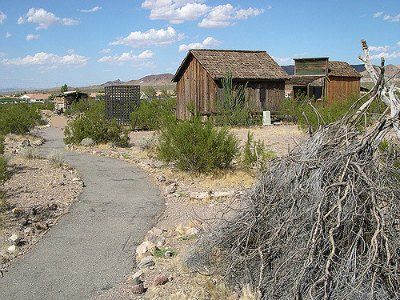 Address: 1830 South Boulder Highway, Henderson
Open Daily 9:00 a.m. - 4:30 p.m. (closed Thanksgiving day, Christmas day, and New Years day)
Admission: Children 3-17 $1.00, Adults $2.00, Seniors 50+ $1.00
Review: If you happen to be driving to Hoover Dam, you might overlook the Clark County Heritage Museum, located just about 35 minutes drive from Las Vegas. But now that you know it's there, and if you like history, be sure to check it out. With only $2 a visit it's quite affordable and very interesting.
The Clark County Heritage Las Vegas museum leads visitors through the history of the region, from the ancient Pueblo peoples to the end of the 20th century. The museum features fully furnished restored homes, barns, commercial buildings, a restored mining ghost town, and a beautiful gothic-revival style Candlelight Wedding Chapel. You can also find here a few means of transportation that played an important role in the history of Nevada, including a 1959 Studebaker Lark and vintage wagons and caravans.
Erotic Heritage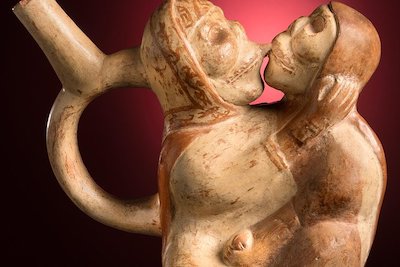 Address: 3275 Industrial Road
Admission: Adults (18+): $15 each; Student, Senior, Local, Military (with valid ID): $10
Review: The most graphic of all Las Vegas museums, the Erotic Heritage Museum contains some interesting artifacts, documents and educational materials, among a few exhibits that may seem shocking to some. The purpose of this museum is to educate you about how eroticism was regarded by different people in different times, from the Biblical times to the modern.
If you do decide to visit this museum, be prepared for highly visual and unusual exhibits, and be sure you visit this museum with someone you feel comfortable with. The friendly staff, however, does a great job at making you feel comfortable.
Just to give you a glimpse of what the Erotic Heritage Las Vegas museum offers, you can find a collection of Playboy magazine covers, posters designed to raise the morale of American soldiers, first erotic movies, and recreated scenes from various erotic fantasies.
The Linq Resort Auto Collection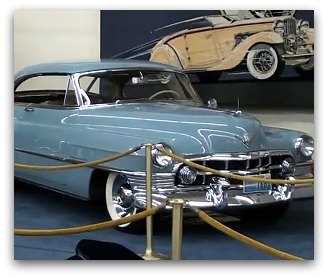 Address: 3535 Las Vegas Boulevard South, on the fifth floor of The Linq Resort & Casino
Open Daily, 10:00 am – 6:00 pm
Review: The Auto Collection at the Quad Resort is one of the coolest Las Vegas museums, made just for aficionados of beautiful vintage cars ! At the Auto Collection you will find about 200 authentic vintage vehicles, as well as restored replicas of interesting cars.
Exhibits at the Auto Collection include a restored replica of 1886 Benz 3-Wheeler (Is it a tricycle? Is it a car? ), a 1934 Morgan super Sport, and many, many others.
Apart from the auto collection on display, they also sell cool restored vintage and modern sports cars. Some cars they have for sale date back as far as 1924!
Lost City Museum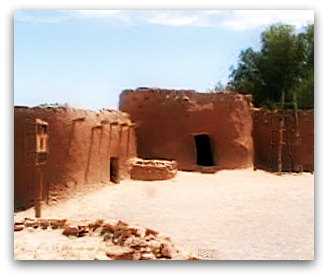 Visit Lost City Museum With Valley Of fire Tour
Address: 721 South Moapa Valley Blvd., Overton
Open 8:30 a.m. to 4:30 p.m. Thursday - Sunday, Closed Thanksgiving Day, Dec. 25 and Jan 1
Review: Even though the Lost City Museum is located in Overton, we included it into the list of Las Vegas museums because it's cool to visit while you are here on vacation. It's definitely a place not to miss if you are going to Valley of Fire.
The Lost City Las Vegas museum traces the history of Native Americans who inhabited the region between 300 and 1150. The part of land now covered by Lake Mead used to be the location of Pueblo Grande de Nevada, where lived Anasazi peoples. The Lost City Museum houses artifacts and restored pueblo buildings that were located at that site.
Neon Museum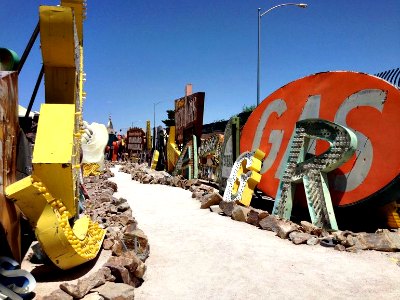 Address: 821 Las Vegas Boulevard North Map
Review: The Neon Museum is among the most talked-about Las Vegas museums for a reason - after all it's the boneyard of the most notable and the brightest aspects of Las Vegas - the neon signs!
The Neon Museum Las Vegas collects signs from historic hotels, casinos, and other demolished and replaced buildings. So if you have missed the opportunity to stay at the Aladdin or Hacienda Hotels, you can see their neon sign here!
The Neon Museum undergoes reconstruction and opens a new visitors center in a restored building of La Concha Motel. Starting October 27, 2012 tours of the museum are conducted on a strict schedule and sell out fast. Please note that you cannot visit the museum by yourself- you have to stay with a tour guide at all times.
What's Hot
Do you have any questions or Comments?