Las Vegas Musicals and Broadway Shows 2017
Many Las Vegas musicals and Broadway shows have a special "Sin City" flavor - that is to say, they are light and funny. However, a few serious Broadway productions find their way to Las Vegas as well. Currently there are 7 musical shows playing in Vegas - ShowStoppers, Rock of Ages, 50 Shades! The Parody, Menopause, Evil Dead, and Million Dollar Quartet and you can find discount tickets to them right here.
Rock Of Ages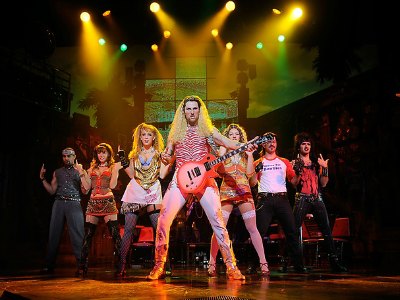 Venue: Rock of Ages Theater at Rio
Date & Time: Every day, see schedule. Final show: January 1
What's Hot
BAZ Star Crossed Love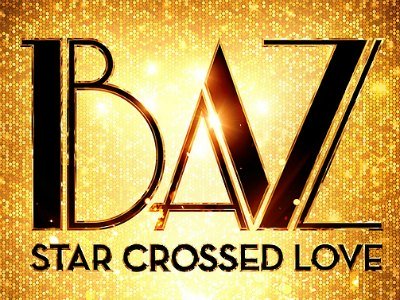 Venue: Palazzo Theater, Palazzo
Date & Time: Tuesday-Sunday at 7:30 pm
BAZ Star Crossed Love is an entirely new performance that redefines entertainment in Vegas! This new show with the tagline "A little party never killed nobody" is celebrating the four famous musical movies by Australian writer/director Baz Luhrmann - "Moulin Rouge," "The Great Gatsby," "Romeo & Juliet" and "Strictly Ballroom," and is set to the music and songs from these movies.
This new Las Vegas musical is merging theater, nightclub party and live music concert into one 360 degree large-scale production, filled with dance and music, and no acrobats.
With a similar performance already popular in L.A, this concert is taking place at the Palazzo Theater inside Palazzo resort & Casino. On Wednesdays, Fridays and Saturdays the end of the show naturally transforms into a nightclub party.
Spoofical the Musical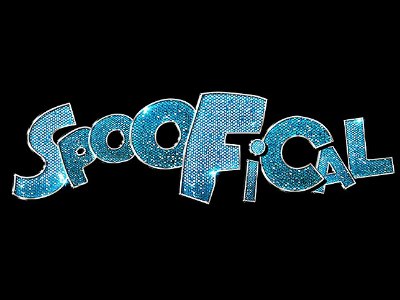 Venue: V Theater, Miracle Mile Shops at Planet Hollywood
Date & Time: Monday-Saturday at 7:00 pm
Spoofical the Musical is a brand new entertaining Broadway-style show by producer David Saxe. This family-friendly 75-minute Las Vegas musical show combines a plethora of comedians, dancers and singers who perform a variety of material from such famous artists as Celine Dion to Britney Spears to the Blue Man Group. Saxe is masterful in his new production that is a combination of funny jokes, synchronized dancing and superb singing. Spoofical the Musical is performing Monday through Saturday at 7:00 P.M. at the V Theater located at the Miracle Mile Shops within the Planet Hollywood Hotel and Casino.
VEGAS! The Show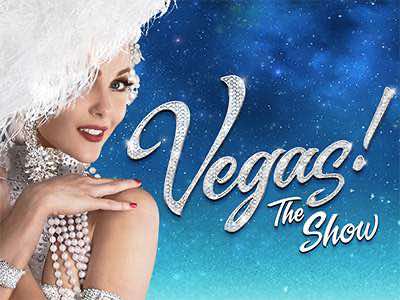 Venue: Saxe Theater, Planet Hollywood
Date & Time: Every day, see schedule
-
Discount Tickets
Steve Wynn's ShowStoppers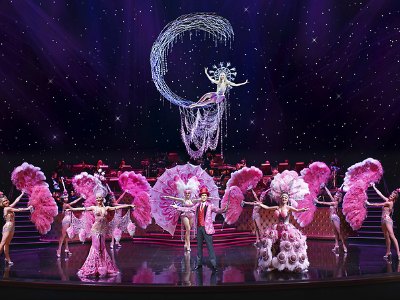 Venue: Encore Theater, Encore at Wynn Las Vegas
Date & Time: Every day, see schedule. Final show: December 31
50 Shades! The Parody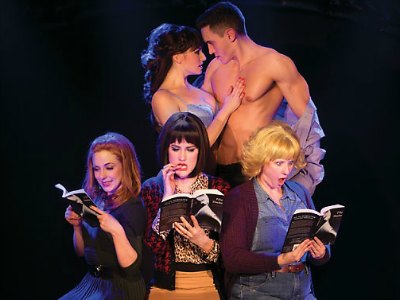 Venue: Windows at Bally's
Show Times: Tuesday-Sunday at 7:30 pm, On Tuesdays also at 9:30 pm
Evil Dead The Musical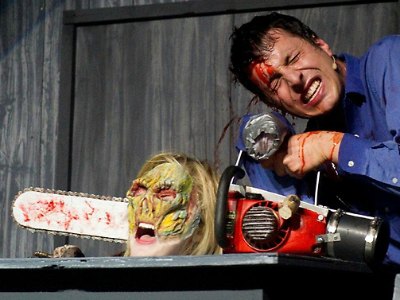 Venue: Tommy Wind Theater
Show Times: Friday - 10:00 pm, Saturday - 11:30 pm
Menopause The Musical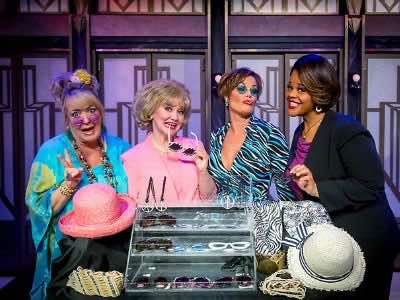 Show Times: 7:30 p.m. Monday, 6:30 p.m. Tuesday - Sunday
Venue: Harrah's Hotel
Age restrictions: 18+
Do you have any questions or Comments?