Aussie Heat Las Vegas 2020 Show Review
Aussie Heat Las Vegas show first appeared on Australia's Got Talent and is one of the hottest male revues on the Strip.

This 75-minute event is filled with exciting dancing and lots of male skin. Playing at the V Theater at the Miracle Mile Shops within Planet Hollywood Hotel and Casino, Aussie Heat everything on the stage each night. Producer David Saxe has put this award winning eight man dance troupe front and center who continues to please the audience with their dance moves one performance after another.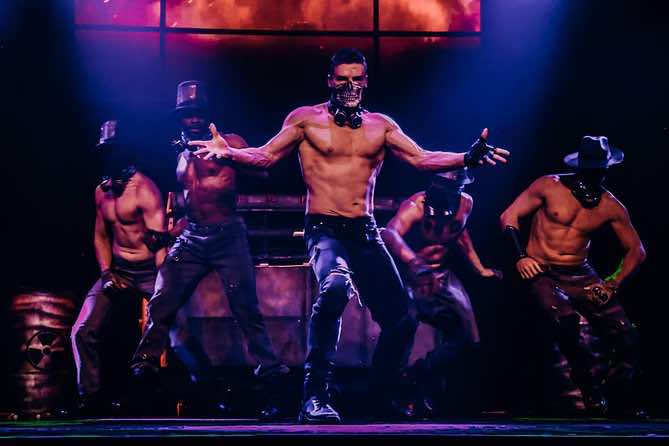 Aussie Heat has super high energy and the crowd is in awe of the male physiques on stage. Each of the male performers in Aussie Heat is a trained and world class dancer. Routines include four or five male dancers who move aesthetically across the stage to several different genres of music. The Aussie Heat men will pound the floor with their urban-style dancing that includes hip hop, break and street. Their thrusting moves leaves little to the imagination with their junk corralled by their skin tight thongs. Costumes range from military to cowboy to business man to policemen before dropping everything for the audience to enjoy their six pack abs and choreographed dance moves.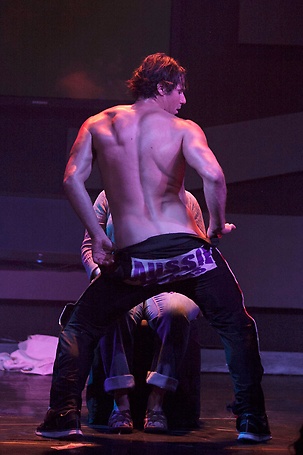 Unlike some all-male revues in Las Vegas, Aussie Heat is open to all sexes and neither will be neglected by the hunky male dancers. Each song brings a couple of new audience members to the stage where the chiseled male dancers rub and thrust their bodies closer to the guest. Audience members scream wildly as patrons are dragged on the stage and mash bodies with the amazing Aussie Heat.
The V Theater has an intimate feel and is the ideal venue for Aussie Heat. Seating provides great sight views of the action on stage. The small audience is perfect for the dancers to pick out their next unsuspecting participant to jump on stage and twerk with the handsome men.
Aussie Heat is the ideal male revue for bachelorette parties that are looking to spice things up a bit for the bride. The Heat are available for lap dances and the interaction with the audience on stage during the revue is encouraged to be as naughty or nice as you want to be.
About the Cast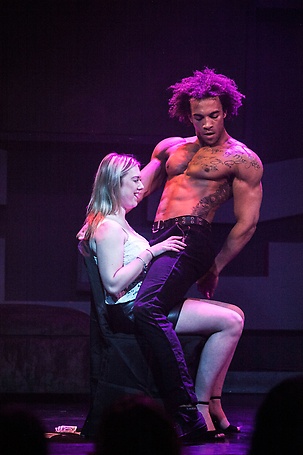 Aussie Heat is a production by legendary Las Vegas producer David Saxe. Founder and CEO of the Aussie Heat, Jonathan Weinstock believes that Saxe has taken the male revue to new heights with his attentive choreography.
The Aussie Hunk cast includes some of the hottest male dancers on the planet. Emcee Adam will bring all of your Dirty Dancing and Patrick Swayze dreams come true. The stable cast of members in the troupe include co-founder Daz; Lead dancer Tommy has perfect abs and likes to get up close to the audience; Dai was born in Japan and is a choreography machine; Chad likes to break dance and spin on his head while his clothes are falling off; Darren will thrill the audience with his soft heart; Simon is an acrobatic dancer with lots of moves for the ladies; Patrick looks like a young Will Smith; Lenny likes to flip, spin and break his way to the women; Savage is the perfect person to undo a future marriage and Pete is one hunk of Aussie love.
Aussie Heat Tickets information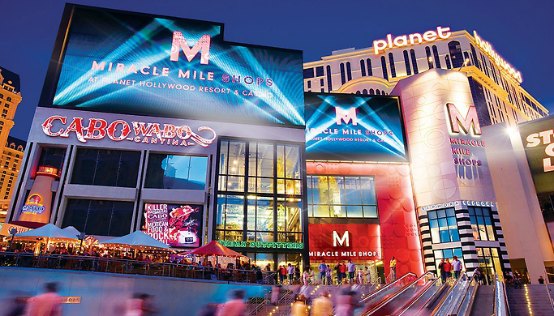 Aussie Heat Las Vegas is performing within the V Theater at the Miracle Mile Shops located inside Planet Hollywood Hotel and Casino. The venue is great for such an interactive show with the audience. This adult show is open to all sexes and patrons must be 18 years of age or older. Aussie Heat runs Thursday through Sunday at 10:30 P.M. Aussie Heat Tickets are on sale now and range from general admission to an upfront seat as well as a VIP meet and greet.
What's Hot
Plan Vacation
Strip Hotels

Shows

Fun Activities

Tours

Grand Canyon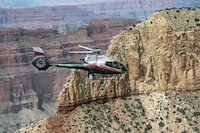 Do you have any questions or Comments?