Boyz II Men Las Vegas Show 2020 - Tickets & Review
Boyz II Men is now one of the most sought out resident concerts in Las Vegas for people to watch while visiting Sin City. The three man harmonizing R&B group brings their Motownphilly style music, dancing and showmanship to the stage in a high powered engagement that will have you singing during and after their performance.
Tickets

The four-time Grammy Award winning artists open their concert with a harmonized version of Beautiful Woman and On Bended Knee before leaving the stage briefly while a video of the three men explains what each member of the group revered about the Motown greats like the Temptations, Barry White and Marvin Gay.
Schedule 2020
Boyz II Men are scheduled to perform in Vegas on the following dates:
January 24-26
March 13-29
May 29-31
June 12-28

When the three men reappear on stage they are wearing perfect Motown attire that include gold coats, black sequined suits and polished loafers as they rip through a tantalizing version of My Girl as well as the Tracks of My Tears by Smokey Robinson and The Miracles. The harmonizing and choreography is perfect as they dance in unison to the beat of the Motown greats while enticing fans in the audience to sing along as well as inviting a few unsuspecting fans from the audience to dance on the stage with them.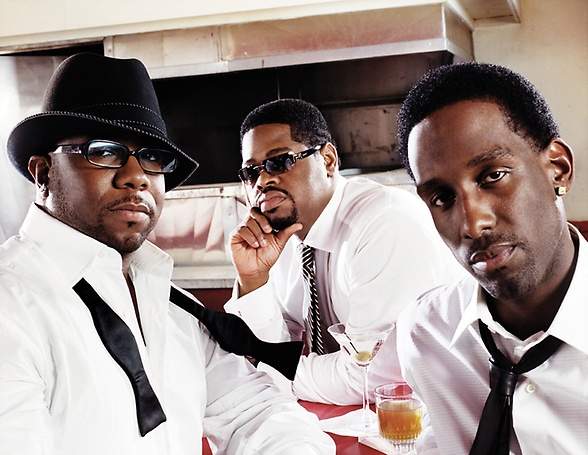 After the tribute to Motown, the stage changes rapidly into a Philadelphia street scene that is complete with a bench, trash cans and a sneaker speckled lamp post. Now Shawn Stockman, Nathan Morris and Wanya Morris are joined on stage by Mark Nelson as they tear into a wicked acapella set that features songs from their newest album Under the Street Light. With another set and costume change the group reappears wearing their signature red sequined letterman sweaters, blue jeans as well as Chuck Taylor tennis shoes and begin a new set with their classic hit songs like End of the Road, Motownphilly and It's so Hard to Say Goodbye to Yesterday.
Boyz II Men close the show with a heart thumping version of I'll Make Love to You where the three men stand on stage with a bouquet of roses and toss flowers to the swooning fans near the front of the stage. As the curtain drops, the crowd is showered with kisses, hugs and well wishes from the group as they leave the stage.
Overall, the show leaves music lovers and aficionados with a glimmer of hope in their eyes after witnessing a great performance by three legendary musical artists that deserve to have a resident concert in Sin City.
Boyz II Men Seating Chart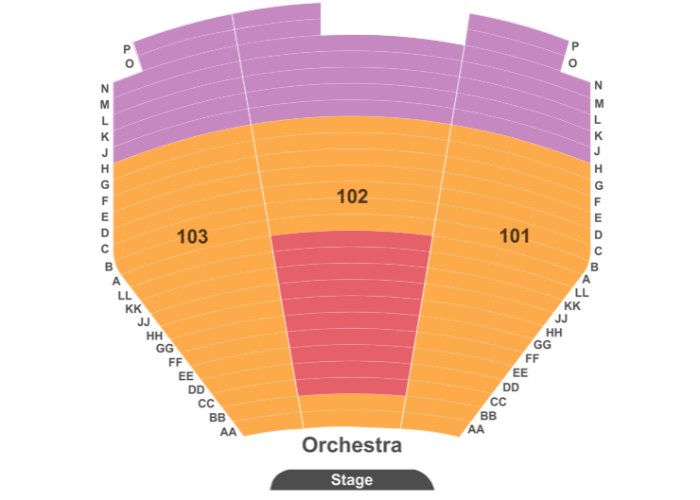 This seating chart should give you an idea about the best seats for Boyz II Men. The show is performing at the 1,250 seat Terry Fator Theater. The stage is centrally located with an orchestra pit in front. The best seating for the show is in the middle and within the first ten rows for guests who are looking to be included in any type of audience participation which ranges from dancing on stage to receiving a hand shake to catching a rose. Overall, the sight lines and acoustics within the Terry Fator Theater are good from most seats in the auditorium.
The Cast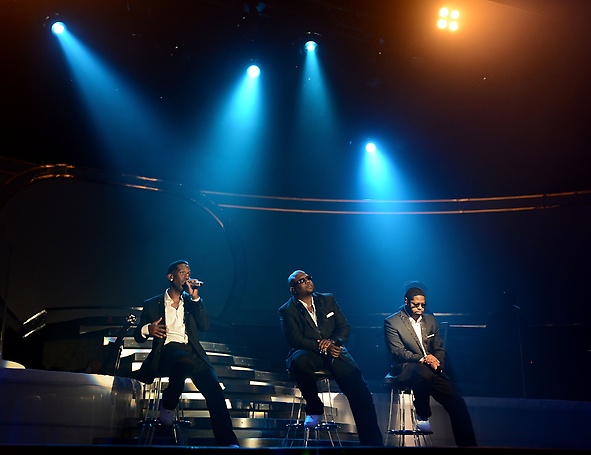 Boyz II Men is composed of three singers that include baritone Shawn Stockman as well as tenors Nathan Morris and Wanya Morris. The three men reside from Philadelphia, Pennsylvania where they went to high school together while performing in the school's choir. The singers are accompanied on stage by a live band which includes a horn section with a trumpet, saxophone and trombone playing along with a drummer as well as a bass and electric guitar.
Boyz II Men Tickets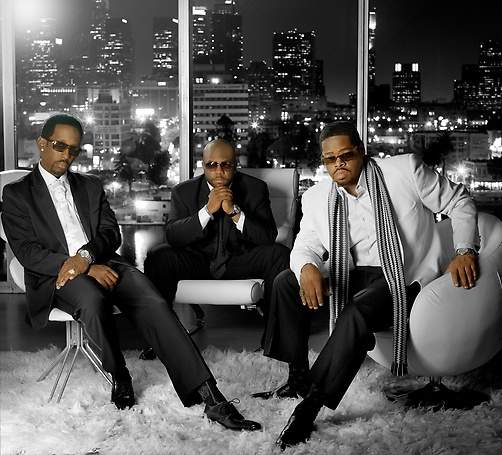 Boyz II Men is performing at the signature Terry Fator Theater within the Mirage. The 90-minute show runs Friday through Sunday with performances beginning at 7:30 P.M. Guests must be five years of age or older to enter. All tickets are reserved seating with an orchestra view or side view available.
Plan Vegas Stay
Strip Hotels

Shows

Fun Activities

Tours

Grand Canyon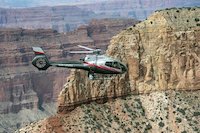 Do you have any questions or Comments?