Celestia Las Vegas Show Tickets
Celestia is a family-friendly Las Vegas show that mixes death defying acrobatics with highly choreographed scenery which helps the artists bring the stage to life.
The show is a spectacular story of some of the best talent that has graced the stage in Sin City bringing a full immersive evening of entertainment. Set within a fabulous 30,000 square foot state-of-the-art theatrical tent the show exhibits stunning aerial acts, beautiful dancing troupes, and incredible acrobatics that are only found in Sin City.
The show opens with a magical space ship landing within the theatrical tent with two astronauts making a stunning exit from the ship. The two astronauts are quickly joined on stage by a series of incredible balancing acts on ladders while they twirl batons. Each act that follows is intricate with plenty of precision that leaves the audience's jaws wide open with amazement. There are plenty of other highlights within the show that takes you through a world of mystical dreams that allows your imagination to run wild on a journey through the universe.
Show Highlights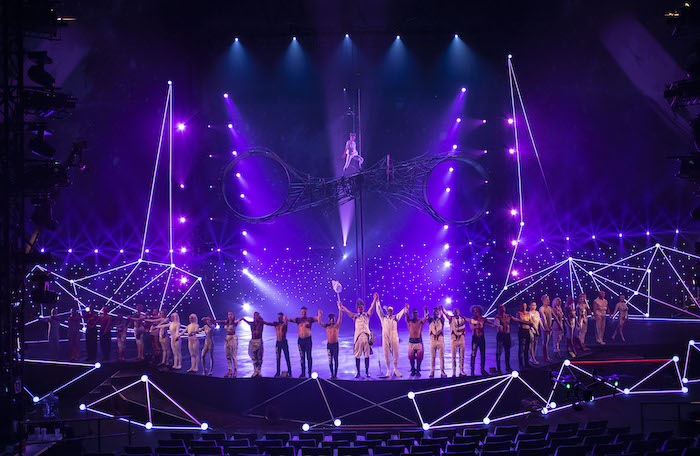 Photo by celestiashow.com
You can expect to see more than two dozen stunning artists perform their specialties from intense contortionists to high-flying aerial artists soaring through the skies of the tent to the terrifying Wheel of Death that will make you cringe in your seat as knives are thrown through the air. The show is simply spectacular with stunning visuals that are sure to make your mind wonder what is real and what is not real. The mind bending artists bring plenty of energy to the stage highlighted by beautiful costumes, multimedia effects, and ear bursting music that is sure to put a smile on your face. Although there will be many comparisons to different Cirque du Soleil productions but Celestia is truly on a planet all to its own.
Some of the acts you can expect to grace the stage during this entertainment spectacle include several performers from America's Got Talent like the hand and head balancing father-daughter act of Sergey and Sasha, the Sandou Trio Russian Bar who were first seen on the hit film The Greatest Showman, and don't be surprised by the intricate bow and arrow act that is sure to hit a bullseye with the crowd. Another important act within the show is the Wheel of Death which features thrilling knife throws towards a moving target which is complete with a victim moving at the exact release of the knives.
The theatrical tent is also an incredible feature of the show that allows streaming of live music from the band choreographed perfectly as the artists fly through the air on the aerial trapezes. The colorful ribbons flowing through the air highlight the acrobatics of the various artists with floating stars, clouds, and intricate laser lights jettisoning into the sky to make for a truly surreal night of entertainment that is simple from another planet.
In the end, your mind will have witnessed a spectacular event that only could happen in Sin City with death defying acts, incredible artistry, mind-boggling acrobatics, and sultry contortionists that bring huge smiles to everyone in the crowd.
Creator and Cast
Celestia is the creation of well-known Sasha Ivanov formerly an associate music director for the Cirque du Soleil's Kooza production. He is famous for bringing live shows to the stage that offers audiences something special to watch and to hear.
Joining the creator and financier are Juan Carlos Valencia who brings experience from his days with the Royal London Circus, Ringling Brothers, and Barnum & Bailey Circus. The superb choreography of the show is brought to you by Bonnie Story who worked on all three High School Musical movies as well as on television with So You Think You Can Dance.
Sergey and Sasha first appeared on America's Got Talent in season 10 and returned for season 13. The father-daughter pair is known for their exquisite hand to head balancing act.
Sandou Trio Russian Bar appeared in the hit movie The Greatest Showman. The three talented artists were also featured on season 3 and season 11 of America's Got Talent.
Celestia Las Vegas Tickets
Celestia is performing in the Celestia Theatre Tent located at the Stratosphere Hotel and Casino. The 30,000 square foot theatrical tent offers great sight views from all seating areas with an amphitheater style interior. Performances are open to all people six years of age or older. The show begins at 7:00 P.M. Tuesday thru Sunday with additional shows at 9:00 P.M. on Friday and Saturday. There is a special 30-minute open house tour at 4:00 P.M. on Friday and Sunday. Tickets are available in five different categories from orchestra to mezzanine to balcony style seats.
Plan Vegas Stay
Strip Hotels

Shows

Fun Activities

Tours

Grand Canyon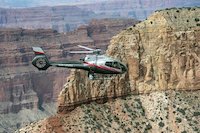 What's Hot