Hans Klok Las Vegas: The World's Fastest Magician - Show Review
One Las Vegas show for you to watch that defies logic and physics which makes you keep your eyes open the whole time is Hans Klok: The World's Fastest Magician. The show is a perfect fit for the Entertainment Capital of the World and is sure to have you scratching your head as the Dutch magician performs a series of incredible illusions in a split second of time.

Hans Klok is amazing during the performance which includes more than 50 different illusions in a brilliant format. Don't be surprised by the variety of the illusions he has up his sleeve to wow the audience. He can suspend his beautiful assistants in mid-air before making a shower of water form and cascade from her back as she lies listless in the air. From here he will astonish your senses by throwing a cloth over his black dressed assistants and when he lifts the cloth again each of them has a brightly colored flower dress.
His prowess on stage is excellent as he continues with his mind boggling illusions that include throwing flaming knives at an assistant enclosed in a case where she survives with no scratches. Every one of his illusions performed during the show is unique, quick, and choreographed perfectly. He uses the venue to his advantage as he prances from the stage to platforms to side stages giving everyone in the audience a chance to see his mystical magic which is so fast if you blink you will miss the illusion.
Hans Klok is joined on stage by several gorgeous assistants that aid him with his illusions and entertaining the crowd with dancing and their sheer beauty. The multimedia effects which include plenty of music, lasers, and important props are entertaining and intricately intertwined throughout the show.
When you are finished watching this multi-illusion night of incredible fun, you will leave the venue wondering what was real and if the illusion could ever be duplicated.
About Hans Klok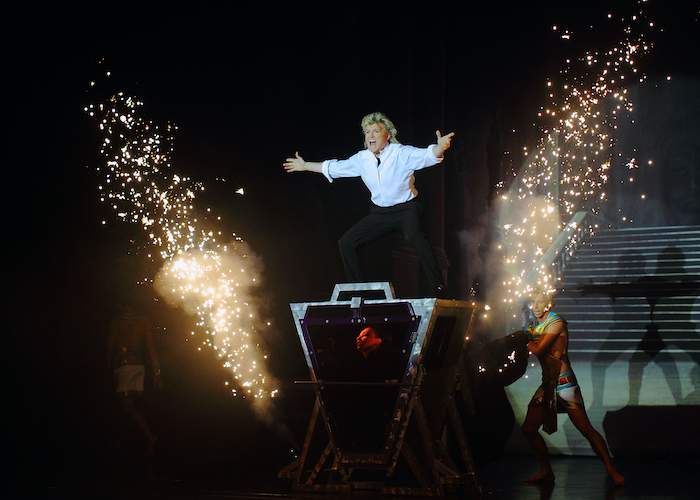 Born Johannes Franciscus Catharinus Klok in Purmerend, Netherlands, he is simply known as Hans Klok now. He first became interested in magic and illusions at the tender age of ten years old when he received a magic set for birthday. He would become the youth champion in Netherlands and Europe at age 14 years old. Over the years he has won numerous awards including Wenegini, the Henk Vermeijden Wissel, the International Magic Fachongress of Germany, the Silver Crown International Circus Festival Monte Carlo, and he is a honorary member of the Magic Circle of London, England. One of his most memorable performances came during the 2006 FIFA World Cup where more than 500 million people around the world watched him make an 18-karat gold World Cup Trophy appear out of nowhere in a glass cage.
Hans Klok is joined on stage by the Divas of Magic. His gorgeous assistants offer a variety of backgrounds and include Jenily Wagemakers, Zarina Potapova, Nathalie Padberg, and Andrew Sylveste known as the Dancer of Magic.
Hans Klok Tickets information
Hans Klok: The World's Fastest Magician is performing at Thunderland within the Excalibur Hotel and Casino. The newly renovated venue provides great sightlines from every seat to help you view the incredible illusions that take place throughout the venue on platforms, stages, and in the audience. The 70-minute family-friendly show is open to people five years of age or older. The show runs Friday through Wednesday at 7:00 P.M. with additional 4:00 P.M. performances on Saturday and Sunday. There are four categories of tickets available including orchestra, mezzanine, balcony, and table seating. After show meet and greet tickets are also available to the public.
Plan Vegas Stay
Strip Hotels

Shows

Fun Activities

Tours

Grand Canyon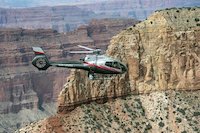 What's Hot