Las Vegas Concerts In May 2023
Here is a schedule of top Las Vegas concerts in May 2023! From residency headliners Ringo Starr, The Chicks, Rod Stewart, Bruno Mars, The B-52's, to permanent shows such as Donny Osmond, Hitzville, Wayne Newton, the concert scene this month is hot.
Las Vegas Residency Concerts In May 2023
The Chicks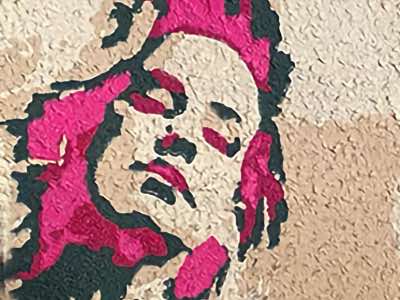 The Chicks, the famous country rock band that formed in 1989, is coming to The Bakkt Theater at Planet Hollywood in Las Vegas to perform in May 3,5,6,10,12,13, 2023. The Chicks made a significant contribution to the development of female rock art, have issued 7 studio albums, and won 13 Grammy Awards.

Rod Stewart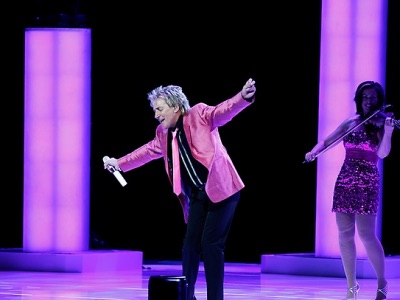 Rod Stewart, a famous British rock musician, is a frequent residency performer in Las Vegas. Famous for his raspy voice and energetic performance, Rod Stewart has over 30 top-10 chart hits and sold over 100 million albums all over the world. He also has received multiple awards and is inducted in the both US Rock and Roll Hall of Fame and the UK Music Hall of Fame Rod Stewart is coming back to the stage of the Colosseum at Caesars Palace to perform his in-demand concerts in Las Vegas on May 3, 5,6,10,12,13,15, 2023.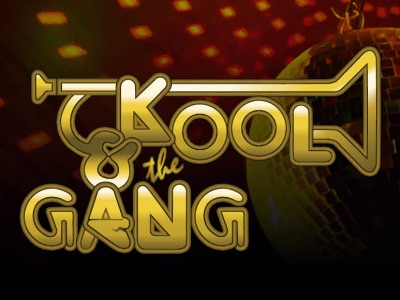 Kool and the Gang - american formed in Jersey City, New Jersey, in 1964. The band became famous in 70s and 80s thanks to their hits in the genre of funk, disco and R&B, Such as "Celebration", "Get Down On It", "Ladies' Night" and "Jungle Boogie". Kool And The Gang have multiple awards, including 2 Grammy Awards, Mobo Award, and are inducted in several Halls of Fame, including Vocal Group and Songwriters. They have sold over 70 million copies of their albums. Kool and The Gang are performing 2 Vegas concerts in May at the International Westgate Theater on May 5, and 6, 2023.
The B-52's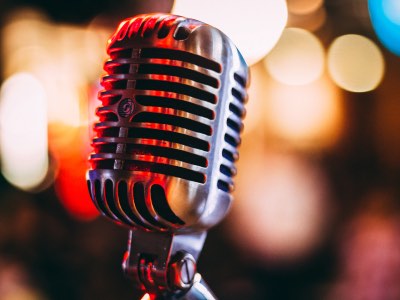 Katy Perry - Play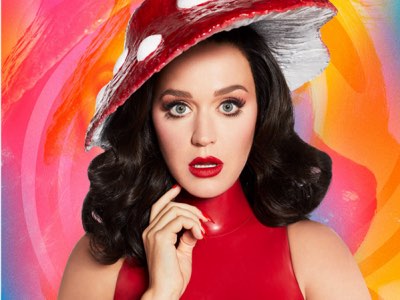 Katy Perry's highly acclaimed Las Vegas concert Play continues in May 12,13,17,19,20,24,27,28, 2023 at the Resorts World Las Vegas. Her concert takes place in a Playland and fully incorporates her famous playful style with unique decorations, special effects and accentric costumes. It's been many years since she Kissed a Girl and she Liked It, and Katy Perry issued many platinum albums anf brought her many awards, inlcuding five Grammys.
More about Katy Perry's concert
Santana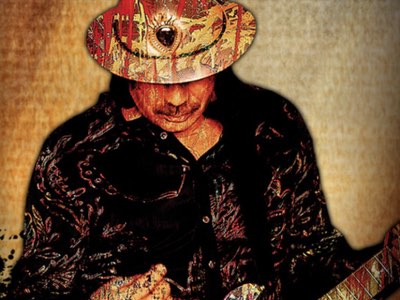 The world-renowned Mexican-American guitarist and composer Carlos Santana will perform again At The House of Blues at Mandalay Bay on May 17,19,20,21,24,26,27,28, 2023. Santana's hits radiate great energy and positivity that make people move to the beat of the music. Expect to dance a lot to Santana's hits such as "Smooth", "Maria Maria", "Oye Como Va".
Barry Manilow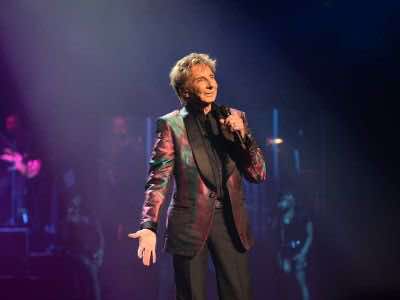 Barry Manilow comes back for his residency Las Vegas concerts at Westgate Las Vegas Resort and Casino on May 18,19,20,25,27, 2023. Manilow has recorded multiple music hits, including Many, Can't Smile Without You, Copacabana. Some of his hits have reaped many awards, including Emmy and Tony. Manilow is famous not just thanks to his unique low tenor voice, but also thanks to his bright colored costumes, special effects and distinctive musical arrangements.
Garth Brooks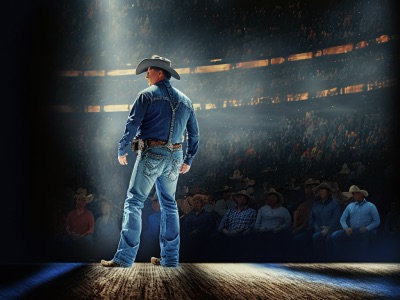 Garth Brooks, a famous American country singer, composer and actor, is coming to Vegas with a special concert entitled Garth Brooks Plus One, where you will witness a surprise guest at every Garth Brooks' performance, which will make each of his Las Vegas concerts in May 2023 entirely unique. Garth Brooks' concert dates are scheduled at the Colosseum at Caesars Palace for May 18,20, 21,25,27,28, 2023. Don't miss the opportunity to feel the energy and musical talent of this famous singer!
Bruno Mars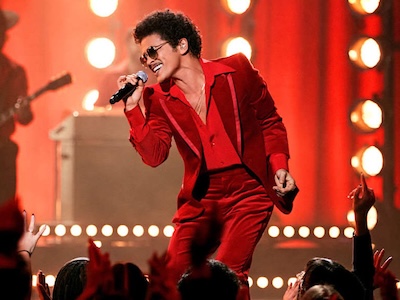 Bruno Mars is a frequent headliner on the Strip, and he is coming back to perform Las Vegas concerts on May 24,27,28,31, 2023 at Dolby Live at Park MGM. Famous for his unique voice and charisma and his memorable performance style, dance and dynamic choreography, Bruno Mars' tickets are some of the most in demand in Vegas.
Ringo Starr And His All Starr Band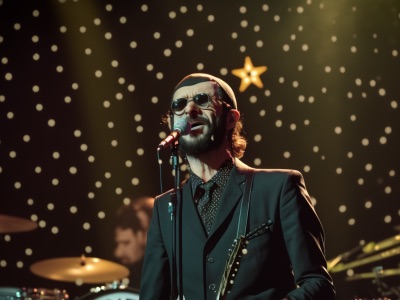 Ringo Starr does not need introduction, his influence on music remains highly significant for a new generation of musicians. His unique drumming style incorporates elements of rock, blues, jazz and latin music. Ringo and his All Starr Band are coming to perform three hot Las Vegas concerts on May 24,26,27, 2023 at The Venetian
Permanent Concerts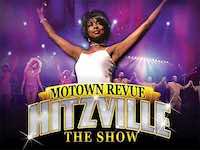 Hitzville
Immerse yourself in the atmosphere of the 60s and 70s, when motown music was at the peak of its popularity. During Hitzville, a talented ensemble of musicians and vocalists recreate the famous hits in their original sound. The concert is playing at Duomo at Rio throghout May 2023.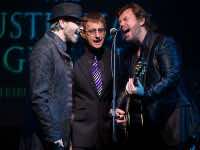 Australian Bee Gees
The Australian Bee Gees, a cover band from Australia performing hits of the legendary British group Bee Gees is one of the most popular Las Vegas concerts and they are playing at Thunderland Showroom at Excalibur Hotel & Casino throughout May, 2023.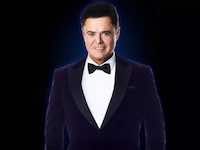 Donny Osmond
Don't miss Donny Osmond's Las Vegas concerts in May 2023! Performing from May 2 to 27, Donny Osmond puts on an unforgettable concert where he sings his top hits. His concerts are not just a musical extravaganza, they are highly visual and incorporate great costumes, light and sound effects and create amazing atmosphere.  
Neil Diamond The Tribute
Rob Garrett is one the most world reknowned Neil Diamond tribute artists, and his Las Vegas concerts in May 2023 at Alexis Park resort are not to be missed! Performed at a small venue, his creates a close and personal atmosphere where you can enjoy all the hits of your beloved singer.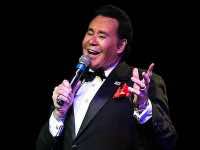 Wayne Newton
Wayne Newton's Las Vegas concerts рун throughout May 2023 at Flamingo Hotel. Wayne Newton is a legend of the entertainment industry in general, and one of the most famous performers on The Strip for many decades. At his concerts you will hear multiple famous songs such as "Danke Schoen", "Red Roses for a Blue Lady", enjoy dance shows by his accompanying musicians and hear famous stories from his long career.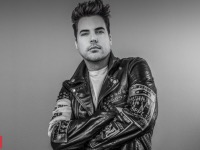 Frankie Moreno
Frankie Moreno, who has received many awards such as Las Vegas Headliner of The Year, is one of the most interesting concerts playing in Las Vegas in May. Frankie Moreno is performing at Kaos at Palms on May 18,19, 2023.
Festivals
On top of the above residencies and permanent shows, there are several music festivals scheduled in May 2023 at various entertainment venues.
Lovers and Friends Festival takes place on Festival Grounds on May 6, 2023. The line up is headlined by Usher, Missy Elliott, Mariah Carey, Pitbull & Christina Aguilera.
Downtown Las Vegas Events Center hosts Holo Holo Music Festival on May 6 and 7, 2023.
On May 13, you can attend Sick New World Festival that features System of a Down, Korn, Deftones & Incubus.
On May 19, there's the world-famous Electric Daisy Carnival that takes place at Las Vegas Motor Speedway. On May 19, you will catch the performance by Sick New World Festival: System of a Down, Korn, Deftones & Incubus. May 20 features 12th Planet, Acraze, Afrojack & AK Sports. On May 21, you'll get to see 8Kays, A Hundred Drums, Abana & Adrenalize.
If you are looking for Las Vegas concerts in the end of May 2023, there's Punk Rock Bowling & Music Festival that takes place On May 27-29, 2023.
More Concerts
Many smaller entertainment venues host plenty of Las Vegas concerts in May 2023. Here are some of them:
XS Nightclub
XS Nightclub Las Vegas Concerts in May 2023:
House Of Blues
House Of Blues Las Vegas Concerts in May 2023:
The Cosmopolitan
The Cosmopolitan of Las Vegas Concerts in May 2023:
Virgin Hotels
Virgin Hotels Las Vegas Concerts in May 2023:
Brooklyn Bowl
Brooklyn Bowl Las Vegas Concerts in May 2023: