Laughternoon Starring Adam London 2020 Las Vegas Show Review
Laughternoon Starring Adam London Las Vegas is one of the best family-friendly shows that can be seen Sin City.
Laughternoon tickets

This 60-minute show is packed with fun magic and even funnier comedy that puts Adam London in the spotlight. Performing downtown at the D Hotel and Casino this highly rated budget priced show is ideal when people are looking for a quick mid-afternoon diversion from the normal.
Laughternoon Starring Adam London starts when he enters the small stage and begins to transform the space. London is quick with his card tricks and even quicker with his punchlines as he moves effortlessly from one trick to one joke. The show has very little props and London works the audience hard with his obsession of rubber ducks which appear as well as disappear in many segments of his show.
Laughternoon includes plenty of sleight of hand tricks that are performed with a few props like the rubber duckies, handkerchiefs, balls and other small objects. This is not a show that involves the intricate stage props of an illusionist. London closes his entertaining show with the help of more audience members in which London decides who is holding a colored ball inside a black ball by having the volunteers lie. As you would expect some of the answers the audiences members belt out are quite hilarious.
The renovated D Showroom at the D Hotel and Casino is a nice venue for Laughternoon Starring Adam London. The stage is small and this allows for an intimate show with easy audience participation. The sight views are great and the state-of-the-art sound system is just the right volume during the show. Laughternoon Starring Adam London the logical choice for families looking to spend an afternoon laughing together without laying out college tuition for tickets. This family priced event is the perfect option to many other high priced activities and helps stretch your vacation money a little further.
About the Cast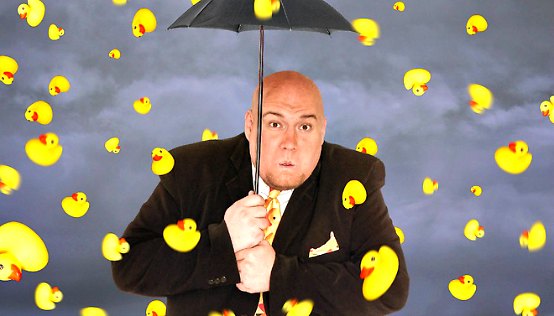 Adam London has been entertaining families for decades as he learned his trade of sleight of hand that is mixed with comedy. London was born and raised in Utah while growing up within a farming community. Since an early age London had always been fond of magic and farm animals.
By the time London was even a teenager he was performing for Cub Scout events, church functions and other venues throughout the state of Utah. London attended the University of Nevada at Las Vegas and he earned a bachelor's degree in musical theater. From university London set-off to the West coast and honed his skills further at many comedy clubs in Los Angeles including L.A. Comedy Club and in Hollywood at the Magic Castle. London has also performed at the Mac King Comedy Magic Show in Las Vegas too.
Laughternoon tickets information
Laughternoon Starring Adam London Las Vegas is performing at the D Showroom located within the D Hotel and Casino. The venue is ideal for such an interactive show with the audience. This is a family-friendly show that is open to all ages. The show runs daily with shows at 4:00 P.M. Laughternoon tickets are on sale now and range in selection of general admission seats to VIP viewing.
What's Hot
Plan Vacation
Strip Hotels

Shows

Fun Activities

Tours

Grand Canyon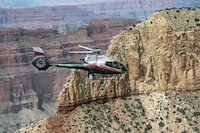 Do you have any questions or Comments?