Marc Savard Comedy Hypnosis Las Vegas Tickets
Marc Savard Comedy Hypnosis Las Vegas is a very entertaining show that has many outstanding features which have kept the audience mesmerized.
This 75-minute performance is located at the V Theater where Marc Savard stands out as one of the premier hypnotist in the world and brings his exciting talent to the stage for producer David Saxe.
Marc Savard Comedy Hypnosis is one of the more entertaining events you can witness in Sin City. From hypnosis to laughs the crowds have been fascinated by Savard's professionalism on stage and how he interacts with the hypnotized volunteers. Guests are subject to several tests as they enter the theater to decide the patron's state of sub-consciousness. Savard has an uncanny ability to engage the audience in funny as well as meaningful ways which bring his form of hypnotic comedy to the forefront.
Marc Savard begins his performance with inviting twenty-five willing participants from the audience to participate in the show. As these people fill the stage while sitting single file in chairs, Savard begins his mystifying evening of hypnosis and hilarious impromptu gestures. The crowd is pleased when the subjects of hypnosis break into a perfect synchronized motion while thinking they are playing musical instruments as part of an orchestra. Savard has the audience in the palm of his hand as his volunteers on stage follow his every instruction. The only person that knows what will happen next is Savard himself as he guides his audience from one laugh to another with the help of his guest participants.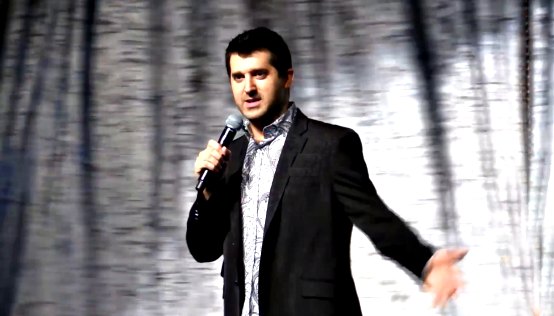 Savard has a wide variety of hypnotic activities for his audience participants from a simple hand shake gesture that can turn whimsical when one of his subjects begins scratching themselves because they believe they have jock itch. The show has many avenues to follow and can take a turn quickly when another patron starts flailing on the stage because Savard has them thinking of a fat whale on the beach. Another person that Savard has in his hypnotic grip takes his belt off and later believes that his belt has turned into a snake. Throughout the event Savard combines comedy with his fascinating hypnotic skills to produce one entertaining show that involves a high amount of audience interaction.
The V Theater is the perfect venue for Marc Savard's Comedy Hypnosis. Located within the Miracle Mile Shops at Planet Hollywood Hotel and Casino, the theater holds about 350 patrons. Each seat has good sight views of the stage and the sound system will have you hearing every punchline in clarity. Savard does not use many props during his show and other multimedia effects are minimal.
Marc Savard's Comedy Hypnosis is a great way to spend an evening with someone who is looking for uninhibited adventure. Hopefully, you or your partner will participate in the event which in the end will make this one of the more hilarious events you can witness.
About the Cast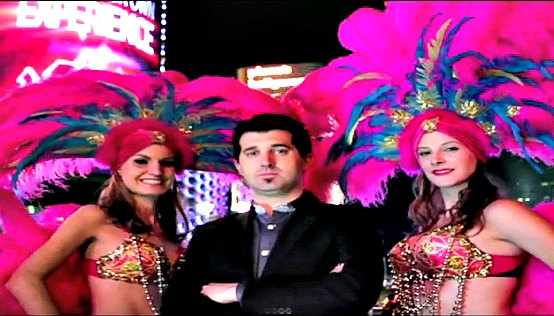 Marc Savard Comedy Hypnosis is another excellent stage production brought to fruition by David Saxe. Growing up in Las Vegas, Saxe would graduate from UNLV and become one of the most sought after creators, directors and producers in Sin City. Saxe has been on the cutting edge of entertainment in Las Vegas from the beginning and continues his legacy with shows like V-The Ultimate Variety Show and Recycled Percussion.
Marc Savard has been an accomplished hypnotist and comedian since he was nineteen years old. Just two years later Savard would travel the world and perform over 200 brilliant events. Unfortunately when Savard was just twenty-three years old he was severely injured in a car accident caused by an intoxicated driver. Savard is credited with using his own hypnotic skills on himself in order to heal his body and make it through this time of trouble.
Marc Savard Las Vegas Tickets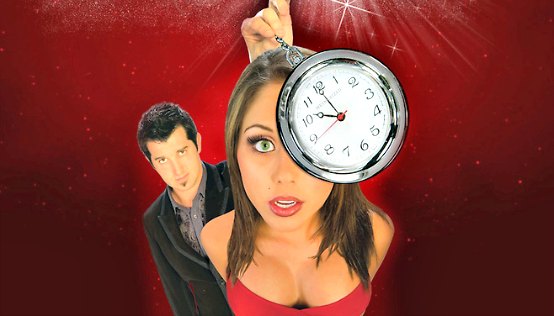 Marc Savard Comedy Hypnosis Las Vegas is performing at the V Theater which is located in the Miracle Mile Shops at the Planet Hollywood Hotel and Casino. The theater has seating for 350 people and features a state-of-the-art sound and multimedia effect systems. This event is open to patrons who are 18 years of age or older. The show plays Saturday through Thursday at 10:00 P.M. Marc Savard Tickets are on sale now and range from general admission first come first served seating to a VIP seat with an exceptional view.
Plan Vegas Stay
Strip Hotels

Shows

Fun Activities

Tours

Grand Canyon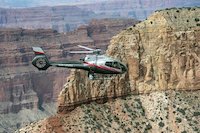 What's Hot