Things to Do in Las Vegas In July 2023 - Top Experiences
Things to do in Las Vegas in July 2023 include plenty of residency shows, 4th of July weekend, plenty of sports events. You can chill at the pool parties that will be at full swing, and attend the Exodus Festival. You can visit multiple attractions, take a food tour, soar above the Strip to the Grand Canyon or ride an ATV in the Mojave Desert.
July is a great month to visit Las Vegas, despite all the heat, just be sure to bring plenty of water wherever you go. This month will be a true scorcher, with temperatures reaching 105°F (41 °C) and low 81°F (27°C).
Read on for some of the coolest events and activities in Vegas this month.
Las Vegas Residency Shows in July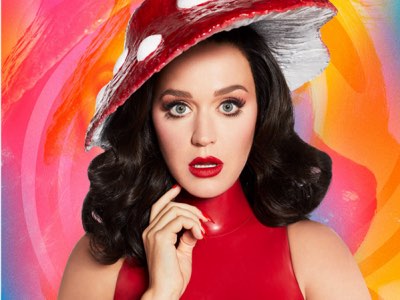 July is a perfect month to catch some of the biggest residency shows in Vegas. While Keith Urban and Carrie Underwood only perform on July 1, there are plenty of other concerts you can enjoy. Usher will start off the month at Park MGM with his highly energetic R&B and pop hits that have become so popular on The Strip. Country superstar Garth Brooks begins his highly anticipated July residency at Caesars Palace on the 7th and continues through July 23. Miranda Lambert will take over Planet Hollywood on the 7th and perform until the 22nd. Barry Manilow will take the stage on July 13 and continue through the 22nd. And if you're lucky enough to visit Vegas at the end of July, you can catch performances by pop sensations Maroon 5 and Katy Perry.
07/1 -
Keith Urban
07/1 -
Carrie Underwood
07/1-15 -
Usher
07/6-23 -
Garth Brooks
07/7-22 -
Miranda Lambert
07/13-22 -
Barry Manilow
07/28-29 -
Maroon 5
07/28-29 -
Katy Perry
4th of july weekend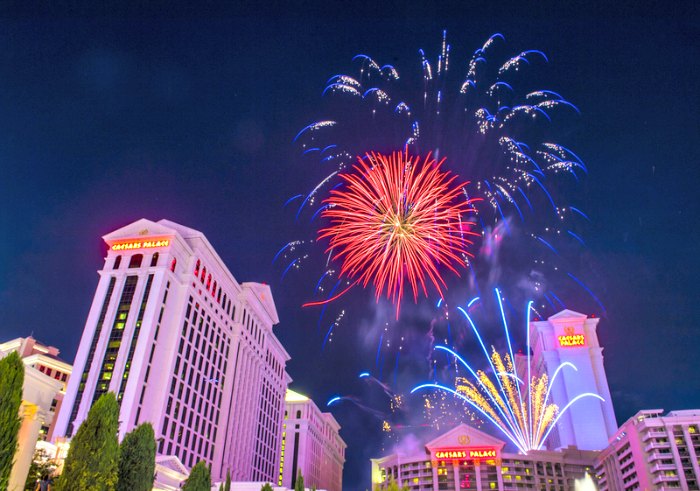 The most important event in Vegas this month is, of course, the 4th of July. Vegas knows how to celebrate this holiday in a fun and memorable way. The city will be filled with exciting activities, including nightclub and dayclub parties. Many hotels will host firework displays, and you can watch them from any hotel on The Strip, as well as from Red Rock Resort, Green Valley Ranch Resort, and Plaza Hotel in downtown.
4th of July weekend is also the time of the famous Exodus Festival that attracts people from all over the world. This year, the Exodus Festival runs from June 29 to July 4. During the Exodus festival, you can attend up to 10 cool pool and nightclub parties with 10 of the hottest DJs in town. If partying sounds like a fun thing to do for you, you can get your pass online. It gives you priority access to all the clubs, and you do not need to pay any cover on top of it. To pick up your pass, head over to MGM Grand. The pick-up location is near Hakkasan and Level Up Lounge.
Las Vegas Sports
Sporting events in Las Vegas in July 2023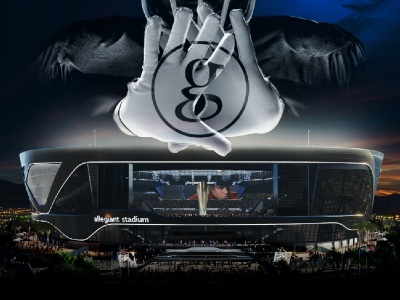 Sports fans visiting Las Vegas in July are in luck because there is a wide variety of home games scheduled by Vegas' own sports teams.
The Las Vegas Lights FC, a professional soccer team, will be playing at Cashman Field against the Tampa Bay Rowdies, New Mexico United, Birmingham Legion FC, Hartford Athletic FC, and Sacramento Republic FC on July 1, 4, 8, 22, and 29. There are plenty of opportunities to catch your favorite game.
The Las Vegas Aviators, a local minor league baseball team, will also be playing home games at Cashman Field throughout the month. Watch them take on the Round Rock Express, Reno Aces, and Sugar Land Space Cowboys from July 1 to 30, 2023.
The Las Vegas Aces, a women's basketball team with a home base at Mandalay Bay's Michelob ULTRA Arena, will take on the Connecticut Sun, Dallas Wings, and Phoenix Mercury on July 1, 5, 11, and 30.
July 8 is one of the most exciting days in Vegas for UFC fans as T-Mobile Arena will host the UFC 290 event. The headliners of UFC 290 are expected to be the current Featherweight champion Alexander Volkanovski and interim champion Yair Rodríguez.
The 2023 Concacaf Gold Cup Semifinals will be held at Allegiant Stadium on July 12. If you love soccer, this is your chance to catch one of the most important games of the soccer tournament.
July seems to be all about soccer in Las Vegas because Allegiant Stadium will also be hosting a special event on July 30, featuring a match between two of the most famous soccer clubs in Europe - England's Manchester United FC and Germany's Borussia Dortmund.
Comedy shows in July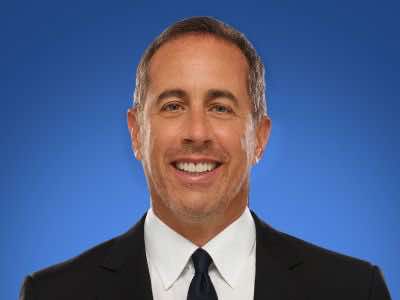 In addition to permanent comedy shows and comedy clubs, July offers plenty of opportunities to catch famous visiting stand-up comedians in Las Vegas!
Wynn Hotel will bring you some of the hottest names in the stand-up comedy genre: Jack Whitehall on July 1, Theo Von on July 1 and 2, Chris Tucket on July 14 and 15, and Matteo Lane on July 29. You can catch Kevin Hart performing on July 7-8 at Resorts World. Comedian Dana Carvey will headline at The Mirage on July 14-15. Jeff Dunham will appear at Planet Hollywood on the 16th, and Jerry Seinfeld at Caesars Palace on the 28th and 29th. As you can see, if you love to have a good laugh, you will find plenty of things to do in Las Vegas in July 2023!
Pool Parties
More about Las Vegas Pool Parties
In such heat, attending one of the epic pool parties should be at the top of your list of things to do in Las Vegas in July! With the scorching summer temperatures, refreshing yourself in the cool pool water, sipping icy cocktails, and dancing to the upbeat music of famous DJs could be exactly what you need. Luckily, there are plenty of pool parties to choose from, each one cooler (or hotter) than the other. And this summer, the lineup of famous DJs headlining the parties is top-notch. Marshmello, Diplo, and The Chainsmokers, Surf Mesa, Dillon Francis, and Kim Lee are the main attractions at Encore Beach Club. Alan Walker, Audien, Cash Cash, Deadmau5, and Cheat Codes shine at Ayu Day Club. At Marquee, you can catch DJ Pauly D, Beatbreaker, Vintage Culture, and Cable.
Visit Top Las Vegas Attractions
One of the best things to do in Las Vegas in July is visiting one of the city's popular tourist attractions. The possibilities are endless, but here are my top picks for July.
Area 15
The recently opened Area 15 has quickly become a huge success thanks to its entirely new concept of entertainment. It incorporates the latest technological advancements to create unforgettable experiences. At Area 15, you can immerse yourself in the world of futuristic and psychedelic experiences, similar to a parallel reality. Here you will find cool attractions such as Dueling Axes, Meow Wolf's Omega Mart, illuminarium, and many others. Be sure to also check out The Lost Spirits Distillery tour, but don't drink too much before that because you will be provided with plenty of rum!
Immersive Van Gogh Las Vegas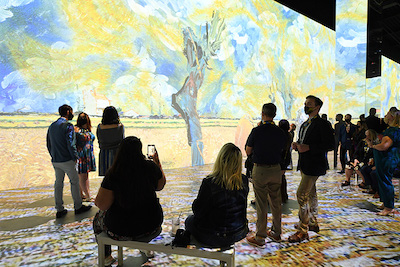 If you are vacationing in Las Vegas in July, why not treat yourself and see some awesome art? Located inside Chrystals Shops at CityCenter, Immersive Van Gogh is a cool exhibit that projects the artist's famous paintings onto the walls, allowing you to step inside them as if you were stepping into the mind of Van Gogh himself. This whole experience is accompanied by beautiful classical music.
Best Tours
Things to Do in Las Vegas in July 2023
Don't limit yourself to just The Strip. Here are my recommendations for some top July activities beyond Vegas!
Take a Fantastic Grand Canyon Sunset Tour with Las Vegas Strip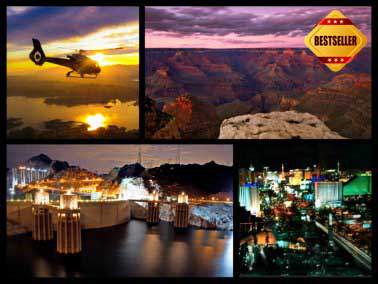 Taking a Grand Canyon helicopter tour is one of the most amazing things to do in Las Vegas in general, and July is no exception. A helicopter offers you some of the best views of The Strip, as well as the surrounding area such as Lake Mead and the desert. This particular tour takes place in the evening when the sun goes down and the air cools. It's the perfect opportunity to indulge in a delicious picnic lunch and have a champagne toast.
Combine Grand Canyon Rafting and Helicopter Flight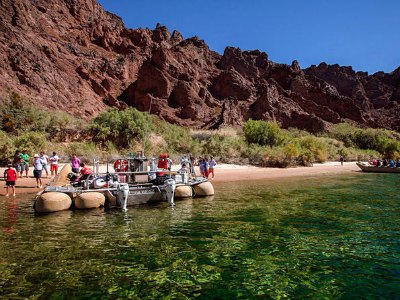 Duration: 11 hours
If you're up for something a little more challenging than just a helicopter flight, try combining it with rafting through Black Canyon or kayaking down the Colorado River. This is an exciting activity to add to your Las Vegas itinerary in July because everyone needs to beat the heat one way or another, so why not enjoy such a cool activity as rafting or kayaking? This tour also includes a delicious meal because you will definitely get hungry while exercising your muscles. Be sure to bring your camera in a waterproof pouch because the views down the Colorado River are amazing.
Take Emerald Cave Kayak Tour
I wholeheartedly recommend an Emerald Cave kayak tour in July because it's one of the most beautiful and scenic places around Vegas. The Emerald Cave, located in the Black Canyon area about 50 minutes from Las Vegas, is one of the city's best-kept secrets. You will be picked up from Mandalay Bay Resort and taken to Willow Beach, where your adventure begins as you paddle towards the Emerald Cave, where the water is a fantastic emerald green color. But be sure to look around - you might spot some interesting wildlife such as Big Horn Sheep or Bald Eagles. This tour is an exciting thing to do in Las Vegas in July with friends, family, or if you are traveling alone, and a great way to beat the heat.
Take a Grand Canyon South Rim Tour with Optional IMAX Movie
Summer is a perfect time to explore the Grand Canyon when you are visiting Las Vegas, so why not take it a step further and head to the South Rim on a comfortable air-conditioned bus? The South Rim offers a completely different experience from Grand Canyon West, and it's definitely worth the longer drive. This tour takes you to the National Geographic Visitor Center, which houses a massive six-story IMAX theater. Here, you can watch a highly immersive movie that takes you on a virtual journey over the canyon and rafting down the Colorado River. It's an incredible way to enhance your Grand Canyon adventure and feel even closer to the natural wonder.
Grand Canyon West, Hoover Dam, Seven Magic Mountains Day Trip
For a day filled with incredible attractions, embark on the Grand Canyon West, Hoover Dam, Seven Magic Mountains day trip. This tour offers a unique combination of natural beauty, imaginative art, and an engineering marvel. You'll have the opportunity to explore the stunning Grand Canyon West, pass through the vibrant Seven Magic Mountains art installation by Ugo Rondinone, and marvel at the iconic Hoover Dam. With knowledgeable guides and comfortable air-conditioned transportation, you can sit back, relax, and enjoy the breathtaking views along the way. This 10-hour tour allows you to experience multiple attractions in a single day, leaving you with ample time to savor the rest of your Las Vegas vacation. It's the perfect way to make the most of your time and immerse yourself in the wonders of the American West.
Nelson Ghost Town, Seven Magic Mountains, Boulder City, and Hoover Dam Tour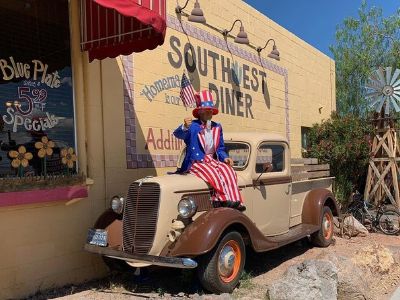 For a fun-filled day in July, embark on this fantastic day trip from Las Vegas that includes four awesome attractions located near the city. While the Seven Magic Mountains is just a short stop, you'll have plenty of time to explore Nelson Ghost Town, formerly known as Eldorado, which served as a base for gold miners during the gold rush era. Although the town didn't survive multiple flash floods, there are still a few buildings and machinery remnants that make it an intriguing place to visit. The tour also includes a stop in Boulder City, where you can visit a museum to learn about the history of Hoover Dam.
Ultimate Hoover Dam Tour from Las Vegas with Walk on Top
For a fantastic experience in Las Vegas in July, make your way to Hoover Dam with this highly popular day trip. The tour includes a VIP visit to the power plant of the dam, where you'll get an up-close look at the power generators, as well as an exclusive opportunity to walk on top of the dam itself. This tour starts early in the day, allowing you to avoid the crowds. As an added bonus, complimentary tickets to the LA Comedy Club at the Strat are currently included, making it an even sweeter deal.
Take Valley of Fire Tour By Pink Jeeps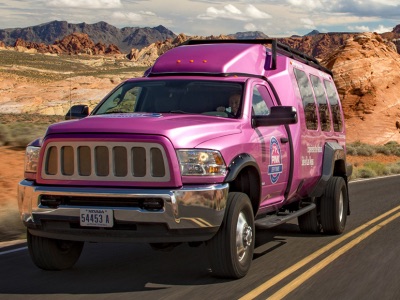 Another fantastic thing to do in Las Vegas in July is taking a day trip to the Valley of Fire - a highly underrated experience. It's one of my favorite places around Las Vegas because the sights here are magnificent. The Fire Wave rock formation, ancient petroglyphs, Elephant Rock, and White Domes Trail, just to name a few, are the most interesting and Instagrammable spots in the Valley. You will be very comfortable on your ride in an air-conditioned Pink Jeep, where the knowledgeable tour guide will tell you everything about the history of the valley as well as other places you pass by.
Las Vegas To Zion National Park Day Trip
Located in Utah, Zion National Park is a relatively easy ride from Las Vegas, and I highly recommend setting aside a day for this fantastic day trip. Visiting Zion is one of the best things to do in Las Vegas in July because, despite the heat, the sunny weather is perfect for hiking and sightseeing (provided you have bottled water, of course). In summer, Zion is as green as it gets, and the Virgin River is inviting for a swim.
Adrenaline-filled Activities In Las Vegas in July 2023
Mojave Desert ATV tour
If you're not afraid of the heat and dust, and enjoy fast speeds, then you should definitely try this exhilarating half-day ATV tour in the Mojave Desert. It's a fantastic thing to do in Las Vegas in July because, let's face it, fast speed means wind, right? Well, maybe not so much in the scorching heat, but regardless, if you're an adrenaline junkie like myself, you'll be thrilled to kick up dust on an ATV in any weather. You'll be picked up, given all the necessary preparations for the ride, and then it's time to hit the trails and follow your guide through the hills and valleys of the Mojave Desert. Get ready for an unforgettable experience!
Valley of Fire Buggy Tour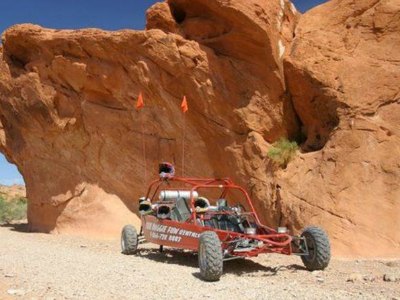 Still excited about taking on an adrenaline activity in July? Then I have to recommend this awesome Valley of Fire Dune Buggy tour! That is, if you're not afraid of the hot sun and dust, of course. Valley of Fire is a fantastic place to experience a ride at high speeds in a dune buggy because there are plenty of hills and dunes you can ride over, kicking up the dust. And the views are to die for! It's a real driving adventure. Your tour includes a stop to take some awesome photographs, and be sure to keep your eyes open for some wildlife. Both times I did it, I felt like Imperator Furiosa from Mad Max: Fury Road.
Wild West Sunset Dinner Ride With dinner
Riding horseback during sunset is a fantastic thing to do in Las Vegas in July! I mentioned sunset, so this means the air is cooler, and the ride is all the more enjoyable. The peaceful 1.5-hour ride through the rugged landscape will make you feel like you were thrown back in time to the Wild West when cowboys and Native Americans roamed the land. This ride will surely make you hungry, so a fantastic barbecue dinner is included along with a campfire. It's a July experience not to forget!
Dream Racing Las Vegas Driving Tour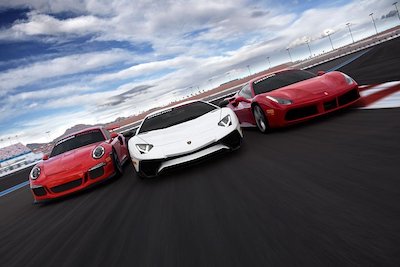 High speed and adrenaline, do you see a pattern in my recommendations for things to do in Las Vegas in July? Well, this one is no exception. Dream Racing is a fantastic adrenaline-filled experience that takes place at the Las Vegas Motor Speedway. This experience allows you to drive world-class sports cars, including the Ferrari F430 F1, Lamborghini Huracan, Audi R8 V10, Toyota Supra, and Corvette C8, and feel like a real race car driver, even if it's only for 5 laps. That's what Vegas is all about, making dreams come true, right?
Self-Guided Red Rock Canyon Trike Tour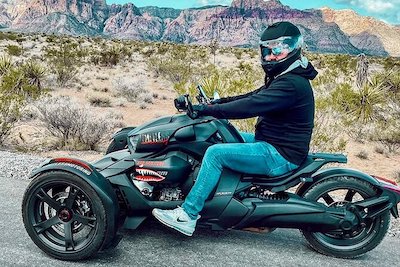 Another fantastic activity to do in Vegas in July is the self-guided Red Rock Canyon Trike Tour! The trike, or officially, Can-Am Ryker, is a 3-wheeled motorcycle, but you must be over 25 to drive it. As you pick up your trike at their location, you will be fitted with Bluetooth stereos and a Google map of sites to see on your adventure. The owners will give you lots of suggestions for the most amazing views, as well as recommendations on where to eat after your memorable ride.
Walking Food Tour of the Las Vegas Strip - Taste Buzz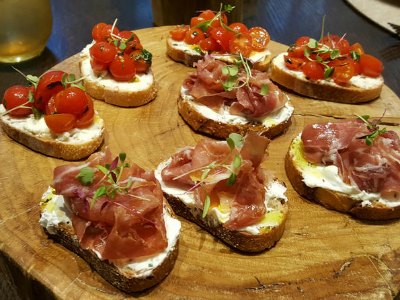 Sure, you can eat at any Vegas restaurant, but why not join the raving crowd and try one of the most popular food tours in Las Vegas during your trip? This way, you will taste various samples of food and discover some of the most iconic sites in Las Vegas. I highly recommend this tour if it's your first time in Vegas. This tour includes Mexican street food, Asian Fusion, Italian, and other restaurants and hole-in-the-wall gems at Flamingo, LINQ Promenade, and The Venetian. Be sure to wear comfortable shoes because the walking distance you'll cover during your tour is around 1.5 miles.
Activities with kids
Things to do in Las Vegas with kids in July 2023
Shark Reef at Mandalay Bay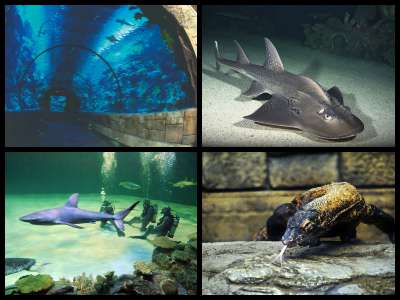 If you are visiting Vegas in July with little kids, I highly recommend taking them to the Shark Reef at Mandalay Bay. This place, built as a ruined, is a real paradise for little adventurers. You can see incredible animals here, such as sharks, sea turtles, crocodiles, jellyfish, octopuses, and other cool animals. You can even touch a stingray in an open aquarium! And make sure to try the Undersea Explorer VR Experience after the Shark Reef, where you can dive with sharks and whales! This VR experience is a huge hit among kids and adults alike.
Titanic Exhibit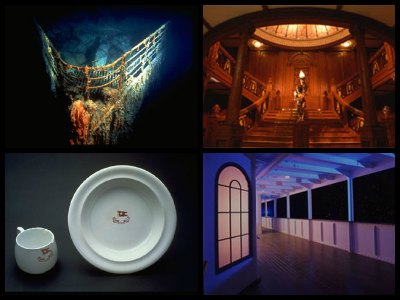 Another cool thing to do in Las Vegas with older kids in July is a visit to the Titanic Exhibit at the Luxor, where your kids (and you) can learn all about the legendary ship and the fatal disaster. Visiting the Titanic is like taking a trip back in time. You'll see various recovered artifacts, extracted from the ocean. Each exhibit has its own unique history about its owner and the ship. You'll also get to see replicas of restored cabins, the deck, and the famous staircase that you've seen in the eponymous movie. As you enter the exhibit, you will receive a ticket and the name of a real passenger of the ship. Only at the end of your adventure will you learn if the passenger survived the disaster or not. Although the Titanic Exhibit is one of the best family attractions in Vegas, it may be more interesting to older kids.
Here are more cool activities in Vegas with kids.
Get Your Free Las Vegas Events Calendar!
Best of Vegas