Tommy Wind Las Vegas Tickets
Amazing Magic with Tommy Wind in Las Vegas is one of the more entertaining family-friendly magic events in the city.
This 60-minute event which features music and plenty of amazing illusions has had audiences in awe. Tommy Wind brings plenty of high energy to each performance which has propelled him into being one of the youngest headliners to appear in Las Vegas.
Tommy Wind has a little bit of everything for everyone. Wind is quite the performer as he moves effortlessly from playing the guitar to singing to a batlle of the drums with his father. Sprinkled in between these highlights are the unbelievable sleight of hand magic tricks and scaled down illusions. Wind can walk through an electric fan while the blades rotate feverishly and the Plunger of Death is just as mystical. When Wind catches plenty of playing cards on a razor sharp sword the audience is quick to react with pleasure.
Tommy Wind portrays a tremendous amount of stage presence throughout the show and is quick with humor when something might not go right or when volunteers are hard to come by from the crowd. By mingling his family's eclectic humor with his electrifying personality the right chemistry is intertwined during the show. Wind is masterful in his sleight of hand deception that amazes the participants from the audience. Yes, if you are lucky you can be the star in his of many exciting and mystical illusions.
Tommy Wind is also accompanied on stage by a series of beautiful and well-shaped assistants dressed in costumes that resemble your Las Vegas Showgirls with lots of sequins, flesh and feather. There is music during the event with Wind being a talented musician with the violin, guitar, piano and harmonica. Wind can go from looking like Elvis to playing a raucous drum set with his father that leaves everyone feeling the right beat. Wind's mom even gets into the music act when she is featured as M-O-M DJ who plays plenty of music to enhance the choreography of the show.
The Night Owl Showroom has plenty of good seats that allow for patrons to view the illusions. The multimedia effects are perfect with complete coordination of video screens with the showgirls or the upcoming illusion.
Tommy Wind is an entertaining event for families which actually features family members on stage. Wind utilizes his charm along with magic, music and comedy to help make this one of the most respected stage shows in Las Vegas.
About the Cast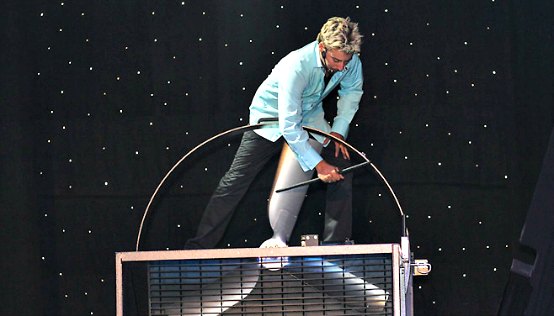 Tommy Wind started performing his magical musical event at the age of seven when his grandfather introduced him to the world of illusion, sleight of hand and mystic charm. Originally from Staten Island, New York, Wind has put his mystical musical show on the stage in such venues as New York City, Atlantic City and Las Vegas. Wind was chosen as Best Teen Magician 2009 and has blossomed into one of the more hipster illusionists performing in the world today. Wind is one of the youngest people ever to be recognized as a Master Illusionist and is the youngest person to have their own magic show on the Las Vegas strip. Wind is also an accomplished musician with the violin, guitar, drums, harmonica and piano.
Tommy Wind Tickets
Tommy Wind Las Vegas is playing at the Pegasus Showroom, Alexis Park All Suite Resort, located close to the Strip. Each seat has a good sight view and there is a state-of-the-art multimedia lighting as well as sound system that enhance the event. There are no age restrictions. Tommy Wind Tickets are on sale now and include general admission seating.
Plan Vegas Stay
Strip Hotels

Shows

Fun Activities

Tours

Grand Canyon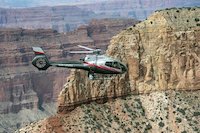 What's Hot