X Burlesque University Las Vegas Tickets
X Burlesque University Las Vegas is one of the more unique times a woman might have while visiting Las Vegas.
This 75-minute program is designed to teach the inner spirit of a person how to be the best burlesque dancer they can be. Brought to you by Angela Stabile, the producer of the risqué revue X Burlesque and X Comedy, the program will have anybody ready to seduce their love mate.
At X Burlesque University patrons are professionally instructed by the beautiful dancers of X Burlesque in the fine art of a cabaret striptease and the perfect showgirl sway. Participants will have a fun filled course right on the same stage as the production of X Burlesque performs. The art of seduction will be explained in detail to all students in a simple and relaxed atmosphere. The course includes instruction on dance, posture, sultry sashaying and even pole dancing.
The idea of the course is to teach women and other participants the intricate style a showgirl or burlesque dancer must have to captivate their audience. Students will engage with real life Las Vegas showgirls who will teach them all the little tricks of clothing, choreography and makeup during their session. Guests will feel like they can float while wearing their stiletto heels with their feather boa after the showgirls of X Burlesque are through giving them tips.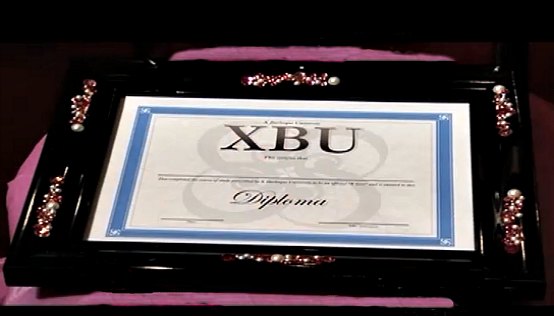 X Burlesque University is located at Bugsy's Cabaret within the Flamingo Hotel and Casino. Participants will be invited on stage to relive the same moments that real life showgirls and striptease artists have experienced. There is so much intricacy and grace that goes into a seductive striptease or dance. The showgirls of X Burlesque know this firsthand and are excellent in relaying their methods of love to their students. With a variety of talented showgirls there is also plenty of one-on-one learning time which can calm the nerves of even the most nervous of students. Patrons that finish the class also receive invaluable treasures to take with them that include a pair of false eye lashes, a luscious lipstick tube, a personalized photograph and their very own diploma declaring them a showgirl and mistress of seduction.
X Burlesque University is perfect for large groups that are ready to celebrate a bachelorette party or perhaps a birthday outing. No matter whether you are small or large as well as short or tall, the X Burlesque showgirls can make you feel comfortable as a person of sultry seduction.
About the Cast
X Burlesque University has a wide variety of talented burlesque and showgirls that transform themselves into wonderful teachers of seduction. The X Burlesque University utilizes the wonderful cast from X Burlesque which rotates often to maintain a fresh set of ladies for the stage. Students can expect to have instruction from such stellar performers as the twin sister duo of Shakeera and Meeka, Nanako, Smithy and Alyssa. Other X Girls may join in the fun during any given class to help clients receive the best seductive instruction.
Ticket information
X Burlesque University Las Vegas is taught at Bugsy's Cabaret located on the second floor of the Flamingo Hotel and Casino. Participants use the same stage for instruction as the real stage for X Burlesque. Patrons must be 18 years of age or older to attend. Class is held every Saturday afternoon at 3:00 P.M. Tickets are on sale now.