Zumanity by Cirque du Soleil Las Vegas Show Review
Zumanity by Cirque du Soleil Las Vegas is a unique artistic take on human sexuality. This adult only show is not for the prude or faint of heart.
This 90-minute show has everything you would expect from a Cirque du Soleil production. There is a fair amount of nudity in the stage show and guests have been pleased with the various shapes as well as sizes of the eye candy that is on display. Ultimately, Zumanity is an incredible mixture of entertaining bondage, homosexuality, heterosexuality as well as some S & M brought to life on stage by sultry, seductive and sensual acrobatics and dancing.
The MC for the night is Edie who claims to be the Mistress of Sensuality. Edie walks us through the start by allowing the Botero Sisters who are clad in flimsy maid outfits to contort their bodies that exposes their well-shaped melons to the pleasure of the audience. Also during the show audience members are asked to participate. The Botero Sisters, Edie as well as the husband/wife duo of Mr. Dick and Mrs. Ginger keep the crowd entertained with a sensually funny monologue with the audience's help. The show intertwines a person's sexual inhibitions and their sexual attitude of real life.
Zumanity has plenty of artistic expression in the form of aerial acrobatics that in one artful sequence features a performer with red Mohawk hair swinging on chains. Another segment has a beautiful woman waking up from an erotic fantasy to the man of her dreams. There are also hand-balancing acts and plenty of sexually choreographed dances that please the audience. There are tribal dances that start with the beat of far off drums and finish with the sultry moves of an erotic dance performed by the whole tribal community on stage. Another sultry dance is performed on a television prop by Elena who tries to tantalize her well sculptured boyfriend to play with her and to forget about watching the football game.
One portion of the show has two topless women in a huge champagne glass mashing each other in an underwater form of ballet. Then there is the segment that features two gentlemen wearing red stiletto heels and bikini underwear dancing with each other in a cage that represents a jail cell. There is quite a bit of eye candy for every sex to enjoy and the troupe of performers is happy to flaunt what they got. The refreshing sense of free and inhibited sexuality runs deep in the show. Audience members should be well prepared for this fact of the show.
The Zumanity Theater located within the New York New York Hotel and Casino is an ideal venue for Zumanity. The variety of seating choices and the sight lines are excellent at this theater. The additional multimedia effects provided by the venues lighting as well as sound system enhance the overall production. The sexuality of the cast and their enthusiasm for artistic expression has made Zumanity a sensual spectacle which has been enjoyed by many patrons who are looking for a sassy night out.
About the Cast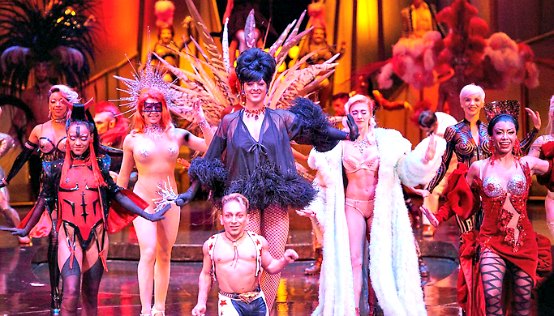 The cast of Zumanity is an eclectic bunch of premier acrobats, aerial artists, contortionists and talented dancers. There are over 45 members that perform during the show. Cast members include but are not limited to the following; Olga Vershinina, Bernard Giaddis, Kevin Gibbs, Gyulnara Karaeva, Sara Joel, Stephan Choiniere, Bolormaa, Christopher Kenney, Li and Lu Medeiros, Alan Jones Silva, Tiffany de Alba, Briana McKee, Araz Hamzayev, Pepe Munoz Martinez and NeNe Leakes.
Zumanity Tickets information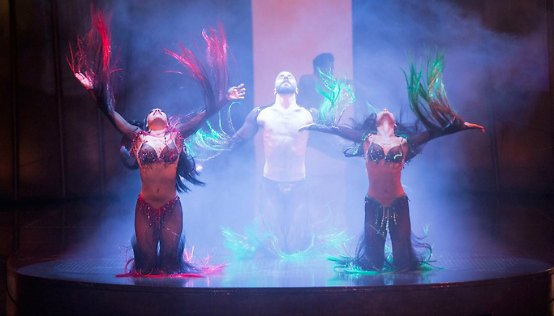 Zumanity by Cirque du Soleil Las Vegas is performing at New York New York Hotel and Casino in the Zumanity Theater. This specialty built theater has fabulous sight views and a variety of seating from a cabaret stool to balcony seats to orchestra seats to duo sofas for couples in the VIP area. Patrons must be 18 years of age or older to attend. The show runs Friday through Tuesday with two shows at 7:00 and 9:30 P.M. Zumanity Tickets are on sale now and vary from balcony seats to a comfortable Duo Sofa in VIP-style.
What's Hot
Plan Vacation
Strip Hotels

Shows

Fun Activities

Tours

Grand Canyon