Barry Manilow Las Vegas - Tickets & Review 2023
The ever enduring Barry Manilow and his new residency concert The Hits Come Home is a brilliant performance at Westgate Resort & Casino in Las Vegas, scheduled for almost the entire year of 2023. Manilow has graced the charts for more than five decades making his set list one to remember for everyone in the audience. While listening to his crystalizing voice you are sure to be filled with joy as he breaks into a lively version of Copacabana which won a Grammy Award for Best Pop Male Vocal Performance.
Barry Manilow's Las Vegas residency is taking place during sSeptember 14-16, October 12-21, November 9-30, December 1-9, 2023.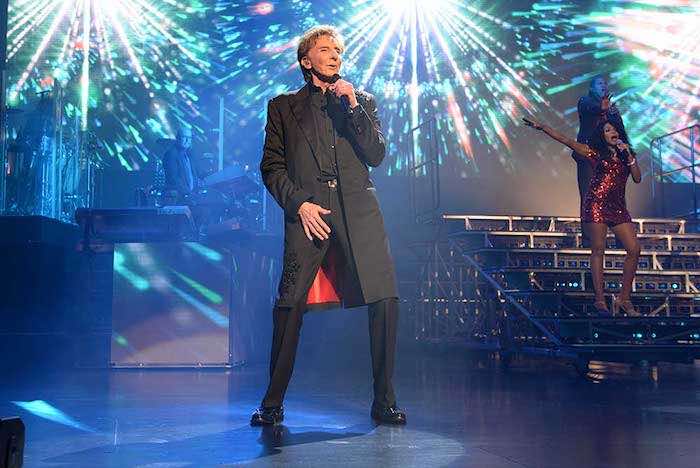 Barry Manilow's incredible performance with his signature smooth and clear voice is accompanied by a talented band and backup singers. Manilow is known for his ability to captivate audiences with his charisma and stage presence, as well as his exceptional musicianship.
He is joined on stage with a full ensemble of musicians, but the best part of his Las Vegas concert is when Barry sits behind his beloved piano interacting with the audience as he belts out Weekend in New England and a heartfelt version of Could It Be Magic. Don't be surprised when Manilow does a little dance and starts reminiscing with the audience when he starts to sing Looks Like We Made It.
Show Highlights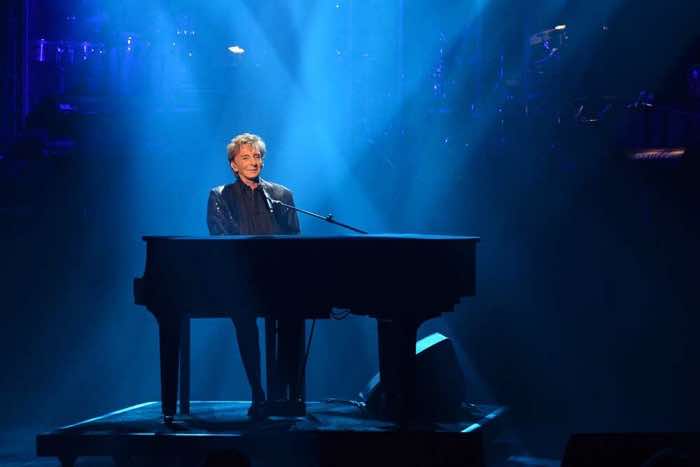 During the concert, Manilow engages with the audience, encouraging them to sing along to their favorite songs, and shares anecdotes about his life and career. The set list is likely to include hits such as Mandy, Can't Smile Without You, and Copacabana, as well as newer material from his recent albums. His concert often accompanied by dazzling lighting and visual effects, making it a visually stunning experience.
Barry Manilow's stage presence is second-to-none with plenty of costume changes throughout the performance that highlights his ageless attitude. The choreography presented is beautiful with lots of multimedia effects just at the right time while he sings Can't Smile Without You. He continues his show with sure hit songs that will have you swaying in your seat including Mandy, Ships, and Somewhere in the Night is perfect with his brilliant voice over powering the moment.
Manilow is known for making plenty of jingles for commercials and musicals but nothing can compare to a superb version of his final top 10 hit I Made It Through the Rain. The night is not complete without a stunning version of his top hit I Write the Songs that have kept his fans and the world a better place to live.
Manilow is an ideal songwriter that has brought joy to the ears of millions of fans around the world and this is your chance in Sin City to see this musical treasure. Bob Dylan was right in the long run when he hugged Manilow and told him "Don't stop what you're doing, man. We're all inspired by you." If you think that is an understatement then you need to see Barry Manilow: the Hits Come Home while you are in Las Vegas.
Barry Manilow's Life Story
Barry Manilow was born in Brooklyn, New York during World War II. Manilow enrolled in City College of New York after high school before becoming a student at the New York College of Music. He would later attend the Julliard Performing Arts School where he honed his skills in Musical Theater.
His early career was dominated by writing commercial jingles for mega-corporations like Band-Aid, Kentucky Fried Chicken, McDonalds, and Dr. Pepper. His first big break came when he was chosen to arrange a new theme for The Late Show which was part of Ed Sullivan's production company. He was then persuaded by Tony Orlando to sign with Columbia/CBS Music.
His accomplishments over the next forty years are unheard of by musicians and include numerous appearances on television from Dick Clarke's American Bandstand and several Barry Manilow specials that featured guests like Dionne Warwick, Ray Charles, Penny Marshall, and John Denver.
Manilow has won a variety of prestigious items that include a Grammy Award, an Emmy Award, several American Music Awards, and he is member of the Songwriter's Hall of Fame, and has a star on the Hollywood Walk of Fame.
Tickets
Barry Manilow brings a brilliant performance to the International Showroom within the Westgate Resort & Casino. The 90-minute family-friendly show is open to all people and kids that are four years of age or older. There are a number of price points for Barry Manilow' Las Vegas show tickets from orchestra to box seats making the show affordable for all that want to see and hear.
Get Your Free Las Vegas Events Calendar!
Best of Vegas