Las Vegas Cirque du Soleil Shows 2022-2023
Las Vegas Cirque du Soleil shows rank among the best the Sin City. This acrobatic extravaganza must be experienced at least once in your life - there is nothing like it in the entire world. If you have seen Cirque du Soleil show in your city before - in Vegas they are better - mostly because they play in theaters specifically adapted for each show. They are presented on larger stages than the traveling circus, and have more strength and grandeur. If you ask me which is the best best Cirque du Soleil show in Vegas - Michael Jackson ONE is surely winning right now. There are currently six Cirque Du Soleil shows playing in Vegas in 2022-2023. Five of them are family-friendly, with an age limit of 5+, except for Mad Apple, which is 16+.
O by Cirque du Soleil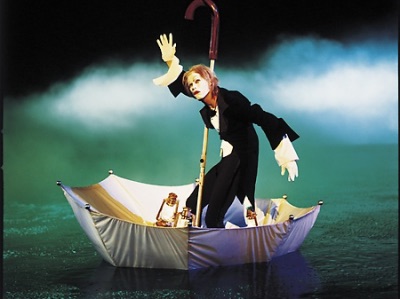 Location: O Theater - Bellagio
Show Times: Wednesday-Sunday at 7:30 pm and 10:00 pm, Usually black out Mondays and Tuesdays.
Age limit: 5+
Review : O by Cirque du Soleil is all about water! Instead of a stage, there is a huge water tank, around, inside, and above it acrobats, gymnasts and world-class synchronized swimmers demonstrate their artistic excellence underwater and above water. The show goes on a large scale, so that sometimes you do not know where to look because something fascinating if going on in several focal points. O offers an extremely pleasing visual experience excitement. A Great example of what they can do!
More Shows
Get Your Free Las Vegas Events Calendar!
Grand Canyon Helicopter Tours by Papilloin
Grand Canyon Helicopter Tours by Maverick
Awesomest Things to do in Las Vegas Every Day!