Best magic shows in Las Vegas in 2023
Best magic shows in Las Vegas in 2023 include David Copperfield, Criss Angel, Penn & Teller, Shin Lim: Limitless, Piff The Magic Dragon, Mac King.
David Copperfield
Location: Hollywood Theater - MGM Grand
Show Times: Nightly at 7:00 PM and 9:30 pm, on Saturdays - additional show at 4:00 pm
Age limit: 5+
One thing remains true about David Copperfield: He is a living legend, and his show is among of the most popular magic shows in Las Vegas in 2023, despite running on the Strip for decades!
He's got plenty of stories to tell about his father, his own childhood and humble beginning, as well as about his grandiose feats of illusions tha pushed the boundaries of what's possible. Lately he tells his heart warming story with the help of a cute alien puppet. After all, he is the illusionist that made the Statue of Liberty disappear, and who walked through the Great Wall Of China - remember?
At his Vegas show he's got plenty of tricks up his sleeve - you'll see some awesome illusions. He makes a car appear out of nowhere, he summons an alien ship that floats over your head, he does predictions and even travel through time! David Copperfield's show is pure nostalgic fun, the magic is amazing and keeps you wondering how on Earth did he do it?
Apart from being the most famous magician in the world, Copperfield has a great sense of humor and will keep your whole family entertained.
Criss Angel: Mindfreak Live!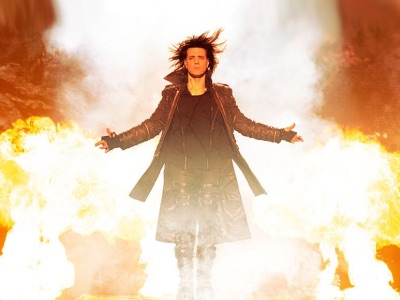 Location: Planet Hollywood
Show Times: Wednesday-Sunday at 7:00 pm
Age limit: 5+
Mind boggling illusions, loud EDM music, and plenty of pyrotechnics, confetti and special effects helps Criss Angel's MINDFREAK to be a cool Las Vegas magic show.
Performing at the Criss Angel Theater at Planet Hollywood, Criss Angel's MINDFREAK is a totally revamped version of his highly watched show on A&E. Angel brings all the new techniques of glitter, fire, and incredible illusions to his new version that breaks the norm from before.
There are superb illusions from a straitjacket escape to walking down a ladder to his signature levitation acts that are leaving audiences in awe of his master powers which have led him to be named "the greatest illusionist of all time".
While watching this fabulously choreographed and loud production you witness plenty of Angel's best illusions that create a story of bewilderment and surprise. And the fact that Criss Angel looks like a rock star only adds to the mesmerizing allure of his magic show.
Penn and Teller
Location: Penn & Teller Theater - Rio Hotel
Show Times: Saturday-Wednesday at 9:00 pm
Age limit: 5+
Veteran magicians Penn and Teller have performed Las Vegas magic shows for decades, and they are still as funny and amazing as when they just started in 1993! Penn and Teller are synonymous with high class Vegas entertainment without any fire or special effects, just good old mind-boggling, funny and thought-provoking magic tricks. This is one of my favorite Vegas shows!
Penn and Teller make a fun duo where Penn, known for outspoken and humorous personality, provides comedic commentary and egages the audience, while Teller, his silent partner, does many of the magic tricks but only communicates with mime and physical comedy.
One of Penn and Teller's most impressive tricks is their ability to make you think that they're explaining how a trick is done, only to stun you with an even more mind-bending twist. They have a knack for leading the audience down one path while secretly setting up a mind-blowing surprise that leaves everyone in awe.
Even if you're seated further back, you won't miss out on the action, but if you're hoping to catch a glimpse of their secrets, try to get seats closer to the stage. This adds an extra level of intrigue to their performances as you watch them pull off seemingly impossible feats while still understanding how they're doing it. If you arrive a little early, you might even catch Penn jazzing up on the bass before the show!
Shin Lim: Limitless
Location: The Mirage
Show Times: Select days at 7:30 pm
Age limit: 5+
Shin Lim: Limitless is currently considered one of the best magic shows in Las Vegas. To be honest, I am not big for card tricks, but the fact that he won both "America's Got Talent" AND "America's Got Talent: The Champions" convinced me that there must be something special about him!
I was blown away by Shin Lim's abilities to manipulate cards, they are almost supernatural, and sleigh of hand would not be enough to describe what he does. He makes cards appear out of nowhere, switch faces, change places and make an entire deck change from black to red with a simple wave of a hand. It's mind-boggling. Shin Lim does not proclaim to be a magician and prefers to explain his abilities as "juggling" with cards, but you can judge for yourself after spending an entertaining evening with him on stage.
While it's not widely advertised, currently Shin Lim's show is co-headlined by Colin Cloud, who makes a fun and cool addition to the show. Colin Cloud has also participated in "America's Got Talent," and although he only made it to the semi-finals , he made a lasting impression. Colin Cloud is a "deductionist", a modern day Sherlock Holmes, and his abilities to read minds are just spooky! Plus, he is incredibly funny and provides comedic relief while Shin Lim is getting ready between tricks. He is so good, I think he deserves his own show on The Strip.
The Magic of Jen Kramer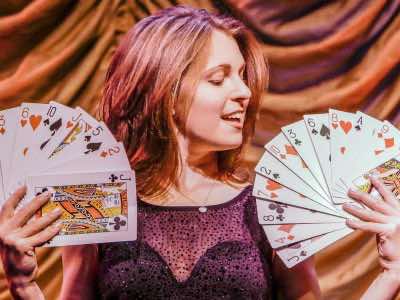 Location: Westgate Cabaret, Westgate Las Vegas Resort and Casino
Show Times: Firday, Saturday, Sunday at 5:00 pm
Age limit: 5+
Jen Kramer's Las Vegas magic show is a cute, cool, and charming experience for the entire family! Not only is Jen Kramer the only female magician in Vegas, she has fantastic mind reading abilities and a cool personality.
Jen's love for magic simply shines through the entire show! Just the mere fact that a Yale graduate chose magic as a career path speaks volumes about her enthusiasm. According to her, she graduated from Theater Studies because Hogwards didn't accept her.
While you won't see any grand illusions and explosions at her show, you might see a rose. But you definitely will be blown away by her sleight-of-hand tricks, and especially by her incredible abilities to read people's minds. She can guess the numbers on a dice, cards, she can recite by memory a page from a book, and many other cool tricks. It's incredible and I still haven't figured those out.
On top of that, Jen has a remarkable ability to involve the audience in her magic tricks. She also stays after the show to talk with kids and take pictures. All in all, it's a lovely family show that will make your kids talk about for a long time!
Mac King Comedy Magic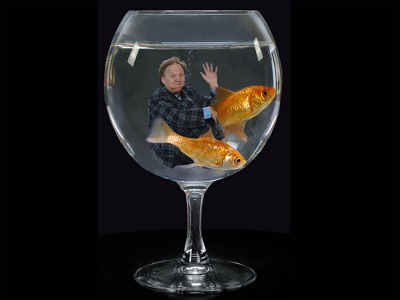 Show Times: Tuesday-Saturday at 3:00 pm
Location: Excalibur Hotel
Age limit: 5+
Wearing a plaid retro suit, unflattering hairdo and armed with apologetic self-deprecating humor, Mac King may pass for a goofy nerd and not for what he is - one of the best illusion craftsmen of our time!
Mac King's magic illusions are based strictly on a sleight of hand, a few small props and a couple of real live animals, such as goldfish and a guinea pig. His ability to catch a goldfish on his grandfather's fishing rod out of thin air are world-famous! He mixes real magic tricks with very funny "would be" tricks, where there's no real magic but pure comedy. Some of my favorite "would be" tricks are the cloak of invisibility, and the paper bag that cures hiccups!
Mac King's is perhaps the funniest of all magic shows in Las Vegas. He has an unmatched, goofy sense of humor. His jokes are hilarious, and quite vanilla if you ask me, considering he runs an afternoon show and kids make up a large part of the audience. However do not mistake this for a strictly kids show - some of his jokes are clearly intended for adults, but masked enough for little ones to not understand them.
Mac King's shows also involve plenty of audience participation, so each show is completely different, because each member of the audience has a different realtion to his tricks and he thrives on improvisational comedy based on the reaction!
Mike Hammer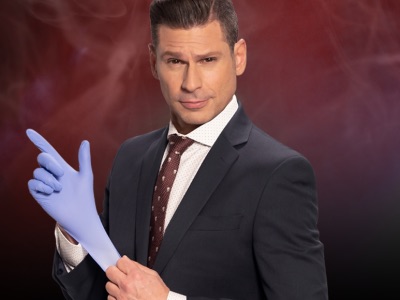 Location: Canyon Club, Four Queens
Show Times: Tuesday - Saturday at 7:00 pm
Age limit: 13+
Mike Hammer is one of the funniest illusions, and his magic downtown show draws crowds. Mike Hammer is so hilarious, friendly and talented that I hope he soon will move to the Strip. His Las Vegas magic show with a lot of comic acts is a true delight and is loved by kids and adults alike - he can do it all from handcuff escape to "stealing" your stuff and hearts! What we love most about Hammer is that he is so down to Earth and loves to pose for pictures!
Get Your Free Las Vegas Events Calendar!
Grand Canyon Helicopter Tours by Papilloin
Grand Canyon Helicopter Tours by Maverick
Awesomest Things to do in Las Vegas Every Day!

Mat Franco
Venue: The LINQ Hotel and Casino
Show Times: Thursday-Tuesday at 7:00 pm
Feel like you are on America's Got Talent and experience one of the best magicians that have crossed the stage in Las Vegas and the world. Mat Franco had a spectacular run on America's Got Talent and now he brings his talent to the all-new magic shows in Las Vegas. Only Sin City is known for cutting edge magical illusions and tricks on the mind to fulfill every person's mind. You will be amazed by his simple and complex tricks on the brain that leave you wondering what is real and what is not real. He offers new magical platforms on a nightly basis that will flat-out bring you to your knees with fascination. This 90-minute show is limited in seating because of the great following that Mat Franco accrued on America's Got Talent.
Piff The Magic Dragon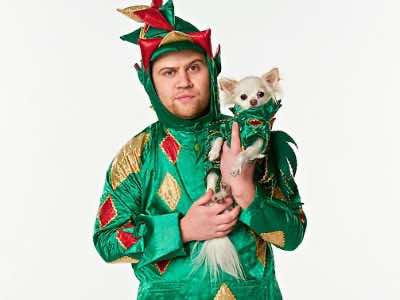 Show Times: Usually Monday-Wednesday at 7:00 pm
Location: Flamingo Showroom
Age limit: 8+
At the Flamingo Hotel in Las Vegas, you can catch a magical performance unlike any other thanks to the dynamic trio of Piff The Magic Dragon, Mr. Piffles, and the lovely showgirl Jade Simone. Piff, aka John van der Put, dons a hilarious dragon costume, while Mr. Piffles, his cute Chihuahua dog, also dons a dragon costume. Lovely and funny showgirl Jade Simone is dressed exactly like a Las Vegas showgril should be. Together, this comedic trio is brining laughs and awes to Las Vegas magic scene. It's not just their incredible magic skills that keep audiences coming back for more - it's their quirky humor and lighthearted banter, with Jade Simone adding to the glamour and entertainment factor, that makes for an unforgettable show. So if you're looking for an evening of laughs and wonder, don't miss the chance to catch Piff The Magic Dragon and his crew in action.
Michael Carbonaro-Lies on Stage
Venue: Penn & Teller Theater, Rio
Show Times: Thursday-Sunday at 8:00 pm
When the family wants something other than happy hour and a bowl of pasta in the afternoon, then a perfect show is Michael Carbonaro-Lies on Stage. Performing at the Penn & Teller Theater within Rio Resort and Casino, Michael Carbonaro brings his brilliantly witty magic at to the stage that has everyone in the audience smiling. Known for his appearances on shows such as Greys Anatomy, CSI: Miami, and 30 Rock, he has brought magic into play that highlights his beaming personality. There is plenty of audience participation which helps his magic come to life from sleight-of-the-hand tricks to illusions to just plain stupidly funny magic that has people giggling. With the help of funny video clips and unique choreography, he can take you on a mystifying journey of fun that is second-to-none in Sin City. The family-friendly Las Vegas magic show is superb for all ages of people looking to spend some time laughing, smiling, and questioning his style of magical delights.
Nathan Burton's Comedy magic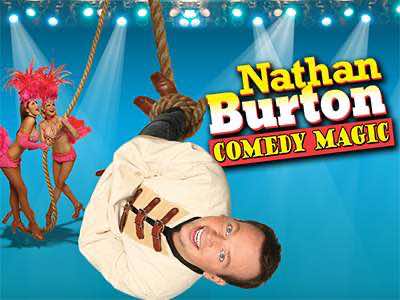 Location: Miracle Mile Shops at Planet Hollywood
Show Times: Almost every day at 4:00 pm, dark Mondays
Age limit: None
If you are in the mood for a highly entertaining evening with elements of a comedy club, beautiful showgirls and magic, then magician Nathan Burton is your guy! Nathan Burton has a great sense of humor (clean for kids' ears), a boyish enthusiasm and an unmatched ability for Las Vegas illusionists to make the audience laugh and has for assistants some of the prettiest girls in town. We can safely say that Nathan Burton's spectacle is one of the funniest magic shows in Las Vegas!
Murray The Magician
Show Times: Sunday-Wednesday at 4:00 pm
Location: Tropicana Las Vegas - A Doubletree by Hilton
Age limit: 5+
If you are looking for funny illusion, Murray The Magician's show is worth checking out. Murray's range includes great stage appearance, comic talent, sleight-of-hand magic tricks, and even large-scale illusions of appearances and disappearances. He actually made a Ferrari appear out of nowhere in Vegas, and made a huge locomotive disappear on America's Got Talent. His magic shows in Las Vegas are quite family friendly, with a few adult jokes that most of the kids will miss.
Banachek's Mind Game show
Show Times: Wednesday-Monday at 5:00 pm
Location: The STRAT Hotel, Casino and SkyPod
Age limit: 5+
If you like to experience magical mystic acts that defy the mind of logic, then the perfect Las Vegas magic show for you to watch in bewilderment is Banachek's Mind Games. Performing at the Stratosphere Theater within the Strat Hotel and Casino, Banachek brings his unique style of mentalism magic to the stage in Sin City. He has a variety of tricks up his sleeve to share with the audience which is asked numerous times for participation throughout this mind boggling show. Banachek is no stranger to the spotlight or controversy having rebuked numerous scientific theories of psychics during a show that is jam packed with everything from hypnosis to levitating items to incredible illusions that definitely change your mind about the world of physics and natural laws. Over the years Banachek has honed his skills to become one of the most trusted mentalists in the world and he makes this a must see Las Vegas magic show.
Paranormal Mind Reading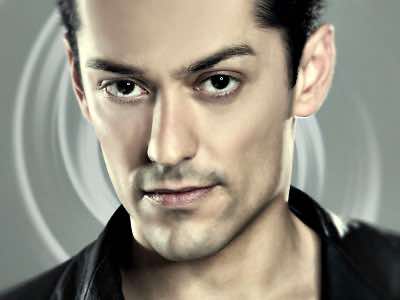 Venue: Horseshoe Hotel
Date & Time: Almost daily at 4:00 pm
Horseshoe Las Vegas invites you to watch and experience the world acclaimed mentalist Frederick Da Silva for his second appearance. Las Vegas hypnotist Da Silva- the former winner of the FISM European Championship of Magic, as well as the Nostradamus d' Or for being the greatest mentalist in Europe- brings his expertise in hypnosis, mystery, mind-reading and magic to a fascinating one-of-a-kind Las Vegas magic show that will blow your mind with his unusual mental powers.
Da Silva's unique style during his performance will have you analyzing what is real and what is not real as he unleashes his powerful mental forces. You will be thoroughly astonished by his predictions of what audience members might have in their pockets or in their minds at that moment. Da Silva is an expert in deception and you will be scratching your head trying to figure out the exquisite routines of illusion.
Farrell Dillon
Venue: The LINQ Promenade
Schedule: Thursday-Tuesday at 4:30 pm
One of the funniest family friendly Las Vegas magic shows in 2023 featuring the magic and laughs isFarrell Dillon. Performing at The LINQ Promenade, Farrell Dillon, a former graduate of the Chavez School of Magic, hits all the right buttons when he takes the stage. He brings an upbeat attitude to the stage with colorful commentary to go with his numerous bag of tricks. The eight-time contestant on Masters of Illusion creates a wonderful atmosphere for all ages to enjoy some of his magical creations that has been leaving audiences with plenty of smiles and joy when the exit the theater.
Laughternoon With Adam London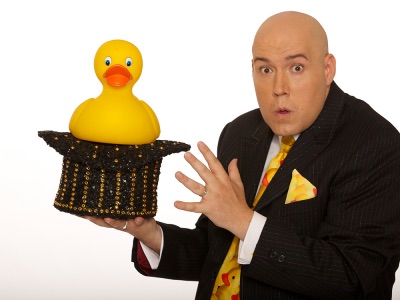 Show Times: Thursday-Sunday at 4:00 pm
Location: The Venue at Orleans
Age limit: N/A
Adam London is among the newest Vegas magicians, and his Laughternoon is a popular magic show for kids. The magician has already carved himself a unique niche - a family-friendly hilarious comedy show with cute magic tricks based on sleight of hand. Adam London is not shy to demonstrate his penchant towards ducks - starting from his cute tie to his hilarious magic tricks. His Laughternoon Las Vegas magic show is great for kids and adults looking to spend an hour laughing their heads off.
More Shows
Get Your Free Las Vegas Events Calendar!
Best of Vegas