Best magic shows in Las Vegas 2018
Here is list of the best magic shows in Las Vegas in 2018. What's Vegas without magic? There are plenty of amazing magicians in the city working in this genre. Illusions and tricks have become the essential part of the city, and the world's top magicians call Vegas their home! You've heard of course the names of David Copperfield, Criss Angel, Penn & Teller? These are top Vegas magic shows by illusionists who live and perform right here!
What's Hot
Ilusion Mental - El Show En Espanol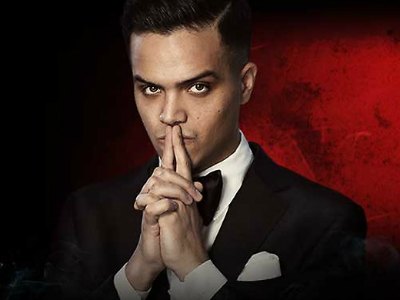 Show Times: 5:30 pm, see schedule
Location:Sin City Theatre, Planet Hollywood
Age limit: None
If you want to see one of the hottest new magic shows in Las Vegas to hit the Strip and don't care about what language is spoken then you need to see Ilusion Mental. Performing at the Sin City Theatre inside Planet Hollywood, illusionist and mentalist artist Santiago Michel brings the first all-Spanish language version of his show to stage. This 65-minute performance will leave you shaking your head and wondering how he was able to trick your mind so many times. Michel has worked around the world honing his profession and you don't need to understand the language to be fully engaged with his dynamic abilities of magic and mental prowess. With Las Vegas being a global destination it is no surprise that there is finally an all-Spanish show to hit the Strip and this performance will pave the way for many more.
What's Hot