Best magic shows in Las Vegas 2019
Here is list of the best magic shows in Las Vegas in 2019. What's Vegas without magic? There are plenty of amazing magicians in the city working in this genre. Illusions and tricks have become the essential part of the city, and the world's top magicians call Vegas their home! You've heard of course the names of David Copperfield, Criss Angel, Penn & Teller? These are top Vegas magic shows by illusionists who live and perform right here!
David Copperfield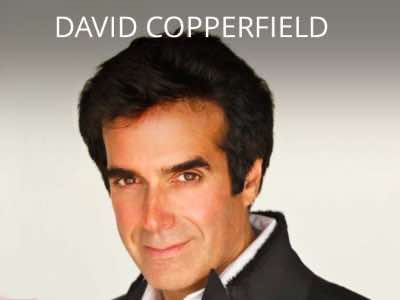 Location: Hollywood Theater - MGM Grand
Show Times: Nightly at 7:00 PM and 9:30 pm, on Saturdays - additional show at 4:00 pm
Age limit: 5+
Review: One thing remains true about David Copperfield: He is one of the best magicians in the world, and his show is among of the best magic shows in Las Vegas, that you should see at least once in your life. At this show you can see some of the most impressive illusions with disappearance and appearance. While it's impossible to show on stage some of the illusions he is famous for, you will be treated to a video of Copperfield defying the currents of the Niagara Falls, or making the Statue of Liberty disappear. This is the part that people often complain about - show us the magic, not what you have done before! But after all, he HAS done it, what's not to brag about? Besides it would be hard to get the Statue of Liberty on the stage even for him! Otherwise, the show is pure fun, the magic is amazing and keeps you wondering how on Earth did he do it? So if you can forgive (or enjoy!) this little video showing the glorious days of David Copperfield, you are in for a real treat! Apart from being the most famous magician in the world, Copperfield has a great sense of humor and will keep your whole family entertained.
What's Hot
Mat Franco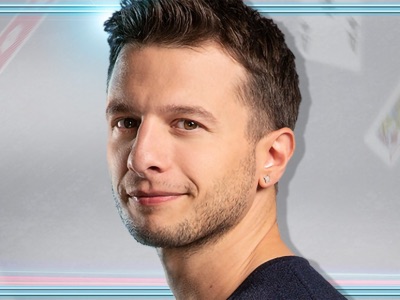 Venue: The LINQ Hotel and Casino
Show Times: Thursday-Tuesday at 7:00 pm
Feel like you are on America's Got Talent and experience one of the best magicians that have crossed the stage in Las Vegas and the world. Mat Franco had a spectacular run on America's Got Talent and now he brings his talent to the all-new magic shows in Las Vegas. Only Sin City is known for cutting edge magical illusions and tricks on the mind to fulfill every person's mind. You will be amazed by his simple and complex tricks on the brain that leave you wondering what is real and what is not real. He offers new magical platforms on a nightly basis that will flat-out bring you to your knees with fascination. This 90-minute show is limited in seating because of the great following that Mat Franco accrued on America's Got Talent.
Criss Angel: Mindfreak Live!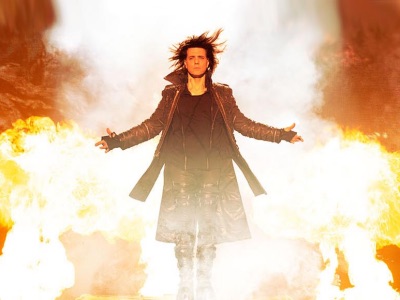 Location: Planet Hollywood
Show Times: Wednesday-Sunday at 7:00 pm and on Saturday at 9:30 pm
Age limit: 5+
After successful 7-years run of his Las Vegas magic show Believe, Criss Angel developed specifically for Las Vegas a stage version of his highly appraised and popular reality TV show in the magic genre - Criss Angel: Mindfreak ! Mindfreak is an amalgam of world-class illusions by Criss Angel and music. The new Las Vegas magic show is enhanced with 3D effects, pyrotechnics, LED lighting.
The Magic of Jen Kramer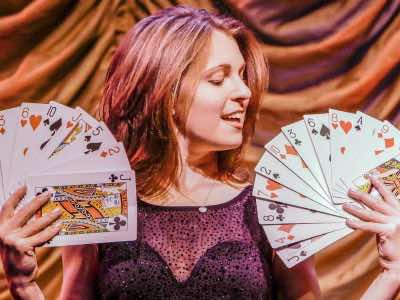 Location: Westgate Las Vegas Resort and Casino
Show Times: Wednesday-Saturday at 6:00 pm
Age limit: 5+
One of the best family-friendly magic shows in Las Vegas is the Magic of Jen Kramer. Performing at the Westgate Cabaret within the Westgate Resort and Casino, this Yale graduate leaves nothing on the table when it comes to magic. Kramer will have your eyes popping with amazement when she pulls a fresh c-note from a pile of crumple up one dollar bills. Kramer has slowly been rising in fame within the magician world and she has solidified her place in fame by winning the Female Magician of the Year Award in 2016. Kramer brings a performance to the stage mind blowing slight-of-hand tricks that are sure to leave you with a smile and a bewildered look on your face.
Xavier Mortimer's Magical dream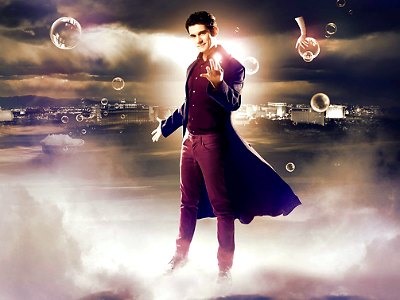 Location: Windows Showroom at Ballys
Show Times: Saturday-Thursday at 6:00 pm
Age limit: None
France's own Xavier Mortimer brings French magic and elegant humour to The Strip in his new magic show in Las Vegas. Appropriately named Magical Dream, this new show transports you into Mortimer's dream world with shadows and nostalgic music, that he composed mostly himself. Not a newcomer in Vegas, Xavier Mortimer appeared recently in Cirque du Soleil show Michael Jackson ONE, before landing his very own magic show at Planet Hollywood and now moving to Bally's.
Penn and Teller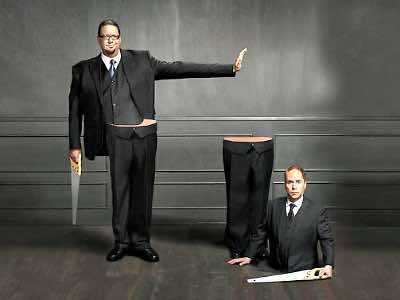 Location: Penn & Teller Theater - Rio Hotel
Show Times: Saturday-Wednesday at 9:00 pm
Age limit: 5+
Review: Penn and Teller are popular Las Vegas magicians who have a reputation of great entertainers, albeit a little bit political. (Interested in political magic shows, anyone? ). What they do that sets them apart from other magic shows in Las Vegas is that they explain some of the tricks to the audience...and manage to stun us nevertheless! They actually show you how the trick is done, and ask you to watch closely, but they do it so you likely won't notice the magical "moment" when a penny turns into a goldfish... Heads up: if you want to try and see how they do the trick, get seats closer to the stage.
Piff The Magic Dragon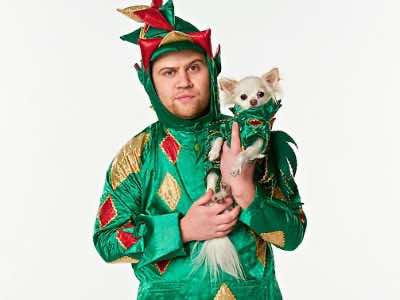 Show Times: Usually Monday-Wednesday at 8:00 pm
Location: Bugsys Cabaret, Flamingo
Age limit: 13+
Piff The Magic Dragon with his cute dog Mr. Piffles, dressed in a dragon costume, is the newest addition to the best magic shows in Las Vegas. John van der Put, the man under the Piff The Magic Dragon costume, and his furry friend are brining their quirky humor to Las Vegas Strip after successful tour in the UK and Australia, and making it to the finale of America's Got Talent.
Mac King Comedy Magic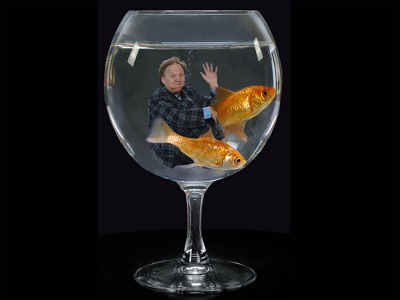 Show Times: Tuesday-Saturday at 1:00 pm and 3:00 pm
Location: The Theater at Harrah's
Age limit: 5+
Review: Wearing a plaid retro suit, unflattering hairdo and armed with apologetic self-deprecating humor, Mac King may pass for a goofy nerd and not for what he is - one of the best illusion craftsmen of our time! Mac King's is perhaps the most hilarious of all magic shows in Las Vegas. His tricks are based strictly on a sleight of hand, and he has an unmatched sense of humor. His jokes are hilarious, up to date and quite white, considering he runs an afternoon show and kids make up a large part of the audience. However do not mistake this for a strictly kids show - some of his jokes are clearly intended for adults, but masked enough for little ones to not understand them.
Ilusion Mental - El Show En Espanol
Show Times: 5:00 pm, see schedule
Location: Anthony Cools Showroom inside Paris!
Age limit: None
If you want to see one of the hottest new magic shows in Las Vegas to hit the Strip and don't care about what language is spoken then you need to see Ilusion Mental. Performing at the Anthony Cools Showroom inside Paris!, illusionist and mentalist artist Santiago Michel brings the first all-Spanish language version of his show to stage. This 65-minute performance will leave you shaking your head and wondering how he was able to trick your mind so many times. Michel has worked around the world honing his profession and you don't need to understand the language to be fully engaged with his dynamic abilities of magic and mental prowess. With Las Vegas being a global destination it is no surprise that there is finally an all-Spanish show to hit the Strip and this performance will pave the way for many more.
Paranormal - Frederic Da Silva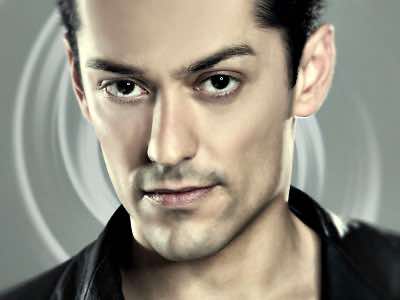 Venue: Windows, Bally's
Date & Time: Wednesday-Monday at 4:00 pm and 9:30 pm
Bally's Las Vegas invites you to watch and experience the world acclaimed mentalist Frederick Da Silva for his second appearance. Las Vegas hypnotist Da Silva- the former winner of the FISM European Championship of Magic, as well as the Nostradamus d' Or for being the greatest mentalist in Europe- brings his expertise in hypnosis, mystery, mind-reading and magic to a fascinating one-of-a-kind Las Vegas magic show that will blow your mind with his unusual mental powers.
Da Silva's unique style during his performance will have you analyzing what is real and what is not real as he unleashes his powerful mental forces. You will be thoroughly astonished by his predictions of what audience members might have in their pockets or in their minds at that moment. Da Silva is an expert in deception and you will be scratching your head trying to figure out the exquisite routines of illusion.
Mike Hammer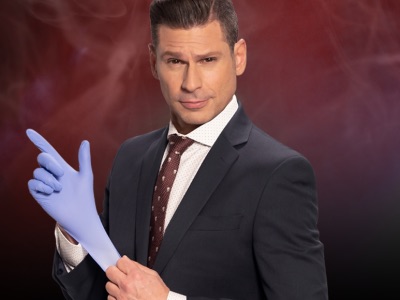 Location: Four Queens Hotel and Casino - downtown
Show Times: Tuesday - Saturday at 7:00 pm
Age limit: 5+
Review: Mike Hammer is one of the funniest illusions, and his magic show in downtown Las Vegas draws crowds. Mike Hammer is so hilarious, friendly and talented that I hope he soon will move to the Strip. His magic show with a lot of comic acts is a true delight and is loved by kids and adults alike - he can do it all from handcuff escape to "stealing" your stuff and hearts! What we love most about Hammer is that he is so down to Earth and loves to pose for pictures!
Nathan Burton's Comedy Magic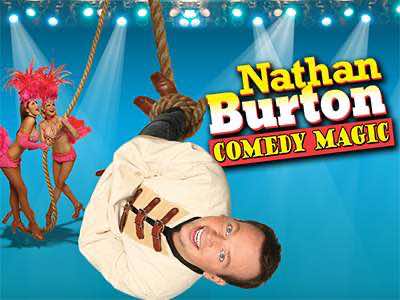 Location: Saxe Theater, Planet Hollywood
Show Times: Almost every day at 4:00 pm, dark Mondays
Age limit: None
Review: If you are in the mood for a highly entertaining evening with elements of a comedy club, beautiful showgirls and magic, then magician Nathan Burton is your guy! Nathan Burton has a great sense of humor (clean for kids' ears), a boyish enthusiasm and an unmatched ability for Las Vegas illusionists to make the audience laugh and has for assistants some of the prettiest girls in town. We can safely say that Nathan Burton's spectacle is one of the funniest magic shows in Las Vegas!
Laughternoon With Adam London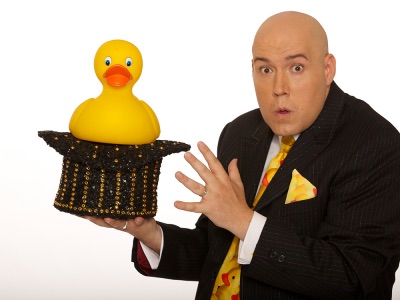 Show Times: Every day at 4:00 pm
Location: Showroom at The D Hotel
Age limit: N/A
Adam London is among the newest Las Vegas magicians, and his Laughternoon is a popular magic show for kids. The magician has already carved himself a unique niche - a family-friendly hilarious comedy show with cute magic tricks based on sleight of hand. Adam London is not shy to demonstrate his penchant towards ducks - starting from his cute tie to his hilarious magic tricks. His Laughternoon magic show in Las Vegas is great for kids and adults looking to spend an hour laughing their heads off.
Redneck Comedy Magic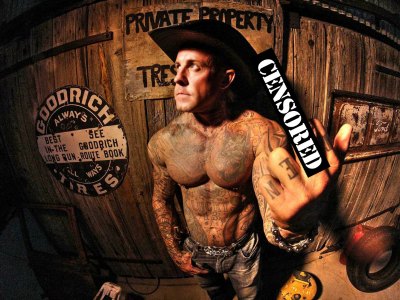 Show Times: Check schedule on the website
Location: Stratosphere Hotel
Age limit: 21+
The Redneck Comedy Magic Show starring comedian magician James Michael is just the ticket to get you into the gutter of the redneck world of laughs and magic. The Redneck Comedy Magic Show will have you laughing as James Michael brings the trashy life of rednecks to life with the perfect mixture of comedy and magic. Just imagine starting your evening off right with a trashy episode of Hee Haw that mixes a little bit of everything into the glass and then spits it out making the laughter vanish into thin air. Best of all the Redneck Comedy Magic show is playing at the Stratosphere during their all you can drink Happy Hour where you can indulge in your favorite beverages while watching one of the funniest shows on the Strip. Sure the Redneck Comedy Magic Show in Las Vegas will send you crashing your truck into the trailer park and you can be assured the magic will save you from total redneck destruction.
Murray The Magician
Show Times: Saturday and Thursday at 7:00 pm, Sunday, Monday, Tuesday and Wednesday at 5:00 pm
Location: Tropicana Las Vegas - A Doubletree by Hilton
Age limit: 5+
If you are looking for funny magic shows in Las Vegas, Murray The Magician's show is worth checking out. Murray's range includes great stage appearance, comic talent, sleight-of-hand magic tricks, and even large-scale illusions of appearances and disappearances. He actually made a Ferrari appear out of nowhere in Vegas, and made a huge locomotive disappear on America's Got Talent. His magic shows in Las Vegas are quite family friendly, with a few adult jokes that most of the kids will miss.
What's Hot
Do you have any questions or Comments?