Best Las Vegas adult shows 2022
Make sure you check out one of the many Las Vegas adult shows. Below you can see the shows playing in 2022. The city did not receive the nick name Sin City for nothing. The shows fulfill a number of fantasies whether you are single, with a partner or throwing your best friend a bachelor or bachelorette party. Shows range from sensuous topless revues for the male oriented audiences to chiseled hunks dancing in their undies for the women. Couples can revel in an evening of sensual fantasy at one of the adult themed Circe du Soleil shows or watch your partner get hypnotized while revealing their inner sexual fantasies of life. If that's not enough, women can learn to be naughty at one of the number of strip tease classes that will surly take your love life to a heightened level of sexuality.
Best adult Shows For Couples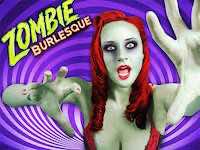 Zombie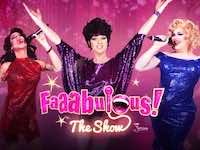 Faaabulous! The Show
ROUGE
Looking for something a little spicy and hot to watch with your loved one or partner, then you should book one of the many Las Vegas adult fun for couples shows. These Las Vegas adult shows are truly one-of-a-kind which will leave you mesmerized with pleasure and lasting memories of fantasy. The shows are packed with beautiful choreographed movements with outstanding costumes, music and incredible acrobatics that will leave you speechless. Other shows bring the alternate world of sensuality to life when you fight off lustful zombies that want to suck the blood from your body. While attending one of these sensual shows that highlight the seductive movements of life, your eyes will pop with joy and intrigue. The shows mix in a bit of comedy and drama in a sexy way to help bring the evening to an exciting climax.
What's Hot
Plan Vacation
Strip Hotels

Shows

Fun Activities

Tours

Grand Canyon
Disclaimer: I receive a small commission from the links on this page.
Best Las Vegas Topless Shows
One thing Sin City does not lack is beautiful women and plenty of Las Vegas topless shows. These Las Vegas adult shows are ideal for everyone from men to women to bachelor parties that want to spice up the last night of the groom. There is a wide variety of themed shows from burlesque to country to heavy metal that will have your mouth watering as the gorgeous women reveal their inner sensuality on stage. Be prepared for anything from a sexy lap dance to a Rocketeers style line dance to sexy women twirling around a pole. Each themed show is perfectly choreographed to bring out the beauty of each performer and the costumes or lack of will leave you with a sex infused smile. Whether you are into blondes, brunettes or red hairs, there will be one special lady that will catch your eye.
Las Vegas Male Revues for the Ladies
Watching chiseled hunks of flesh dancing across the stage is a spectacular way for women, gay men and bachelorette parties to enjoy an evening in Sin City. There are plenty of reasons why you need to watch one of the superb Las Vegas male revues but the most important reason is just plain sexy fun. These Las Vegas adult shows feature some of the hottest men from around the world that are nothing short of eye candy to the drooling audience. Don't just think the audience is having all the fun when these guys hit the stage in a fashion that will blow your inner mind into a new universe of sensual pleasure. Whether you want to watch the guys dance or strip down to their undies, there is going to be one dancer that appears in your fantasy dreams forever.
Las Vegas Adult Hypnosis Shows
A truly unique way to spend an evening in Sin City is to attend one of the fabulous hypnosis shows. These Las Vegas adult shows mix a little bit of naughtiness with laughter that will have everyone wondering about reality. The shows are tilted with bringing out the sensuality that is hidden inside of all the participants who are quietly submitting to being embarrassed or willing to have fun. The shows highlight the skills of famous hypnosis performers like Anthony Cools and Marc Savard. These two gentlemen have honed their hypnosis skills to perfection. Don't be surprised when your partner talks about the neighbors in sexy and hilarious fashion. Every evening these shows take on a new twist that highlight the fun, sexuality and inner thought patterns we did know existing inside our minds.
Striptease class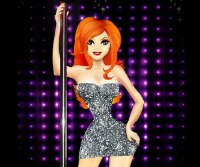 Stripper 101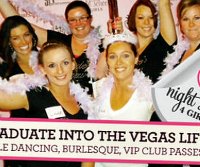 Night School 4 Girls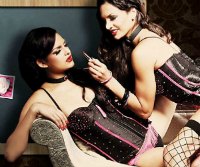 X Burlesque University
Have you ever wanted to try something new that is sexy, risqué and artful? Then you need to attend one of the Las Vegas Strip Classes. There are plenty of sensual show options for women and bachelorette parties to learn new ways to bring their loved ones to a heightened sexual state. Women can choose to learn how to pole dance in a sensual fashion that also provides stimulating exercise. You can learn the art of burlesque that includes everything from dressing up to understanding the sensuality of choreography. Another sexy option to try is attending a unique school where learning all the right sensual moves to please your partner and secrets of the stripper trade are revealed. No matter which Las Vegas adult show you try, we know your partner will be grateful with the upgraded pleasure that will excite both of you.
More Shows