Las Vegas Shows In June 2023: Concerts, Events, Things To Do
Las Vegas shows in June 2023 include concerts by Garth Brooks, Keith Urban, Carrie Underwood, Bruno Mars, Barry Manilow, Usher; comedy shows in June include by Jim Jefferies, Jerry Seinfeld, Nate Bargatze, Bill Maher, Theo Von. Sports events include home games by Aviators, Lights FC, Aces, CONCACAF Nations League. Top things to do in Las Vegas in June 2023 include SAW Escape Room, Papillon Grand Celebration Tour, Downtown and Fremont Street History Walking Tour and other cool activities! Read my June Entertainment Calendar below and plan your vacation!
Cirque
Concerts
Comedy
June Calendar
Here is a schedule of shows, concerts, comedy, events atthe most popular hotels & casinos :
Resorts World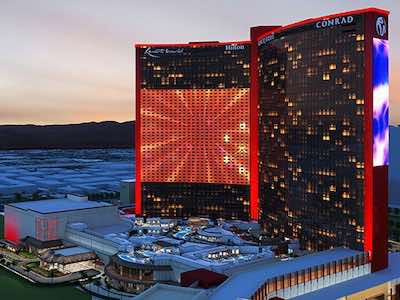 Resorts World Las Vegas Shows in June 2023:
06/2-3 - David Blaine
06/21-30 - Carrie Underwood

At Resorts World, prepare to have your mind blown by David Blaine's risky illusions on June 2 and 3. From June 21 to 30, experience the heartfelt country tunes of Carrie Underwood live as she returns for her popular Las Vegas residency show.
MGM Grand
MGM Grand Las Vegas Shows in June 2023:
06/1-30 - David Copperfield
06/1-30 - Jabbawockeez
06/1-30 - Brad Garrett's Comedy Club
06/16-17 - Bill Maher

At MGM Grand, don't miss the chance to see Bill Maher's sharp, satirical, and controversial comedy show on June 16 or 17 at David Coppefield's Theater.
Park MGM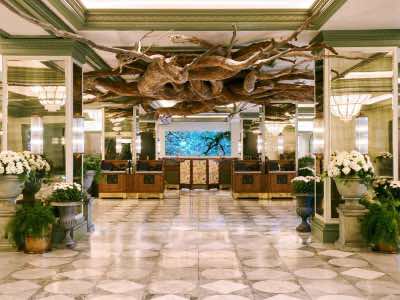 Park MGM Las Vegas Shows in June 2023:
06/2-3 - Bruno Mars
06/16-29 - Usher

At the Dolby Live Theater at Park MGM, experience the diverse range of musical styles of Bruno Mars on June 2-3. From June 16 to 29, be part of an unforgettable evening with Usher's ultimate spectacle of dance and smooth R&B vocals.
Get Your Free Las Vegas Events Calendar!
Grand Canyon Helicopter Tours by Papilloin
Grand Canyon Helicopter Tours by Maverick
Awesomest Things to do in Las Vegas Every Day!

Activities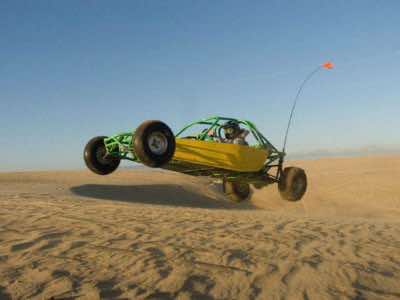 Here are top things to do in Las Vegas in June 2023:
06/1-30 - Saw Escape Room
06/1-30 - Papillon Grand Celebration Tour With Vegas Strip
06/1-30 - Wind Dancer Helicopter flight
06/1-30 - Downtown and Fremont Street History Walking Tour
06/1-30 - Award Winning Red Rock Canyon Tour
06/1-30 - Grand Canyon, Hoover Dam and Route 66 Tour
06/1-30 - Death Valley Day Trip
06/1-30 - Zion National Park Day Trip
06/1-30 - Los Angeles And Hollywood Day Tour

Don't just stay on the Strip, go outside with one of these day tours that I included on my list on top Las Vegas activities in June 2023!
Helicopters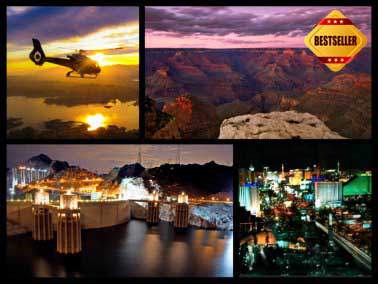 Las Vegas Helicopter tours in June 2023:
06/1-30 - Papillon Helicopters
06/1-30 - Maverick Helicopters
Mandalay Bay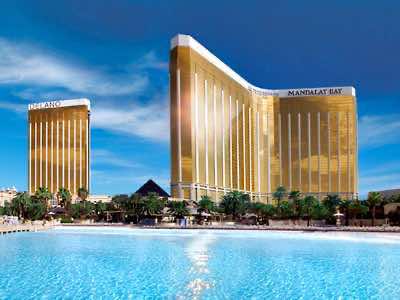 Mandalay Bay Las Vegas Shows in June 2023:
06/1-30 - Cirque du Soleil - Michael Jackson: ONE
06/11-29 - Las Vegas Aces Home Games
06/16 - Erykah Badu & Yasiin Bey (aka) Mos Def

Erykah Badu, the High Priestess of Neo-soul, teams up with Yasiin Bey, formerly known as Mos Def, for an extravagant "Unfollow Me Tour". The duo stop at Mandalay Bay's Michelob Arena for a night of glamorous concert on June 16.
Planet Hollywood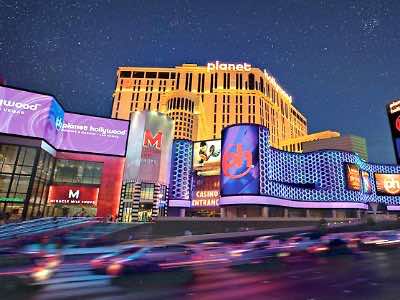 Planet Hollywood Bakkt Theater Las Vegas Shows in June 2023 :
06/1-30 - All Permanent Shows
06/16-30 - Keith Urban

Keith Urban brings his rock-infused country sound to the stage at Bakkt Theater at Planet Hollywood from June 16 to 30.
Caesars Palace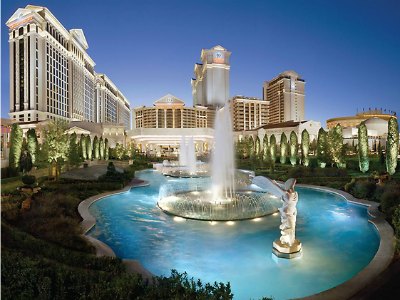 Caesars Palace and The Colosseum Las Vegas Shows in June 2023:
06/1-30 - Absinthe
06/1-4 - Garth Brooks
06/9-10 - Jerry Seinfeld
06/16-30 - Adele

The Colosseum at Caesars Palace hosts three residency shows in June! Garth Brooks kicks off the June concert season with three shows on June 1,3,4. He is followed by the highly popular stand up comedian Jerry Seinfeld on June 9 and 10. The crowning jewel of Caesars Palace shows this month is Adele who brings her soulful and expressive ballades to the stage on June 16,17,23,24 and 30.
The Mirage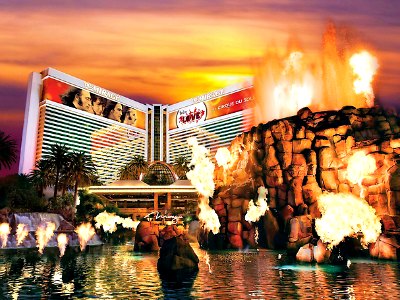 The Mirage Las Vegas Shows in June 2023:
06/1-30 - Shin Lim
06/1-30 - The Beatles LOVE
06/1 - JOGS Las Vegas Gem and Jewelry Show
06/2-3 - Jim Jefferies
06/10 - Wayne Brady
06/17 - Kathy Griffin
06/24 - Kathleen Madigan

The Mirage Hotel & Casino is preparing several fantastic shows for you this month. On June 2 and 3, stand up comedian Jim Jefferies will push boundaries and tackle sensitive and taboo topics for your entertainment. Wayne Brady brings his quick thinking, and the ability to create comedy on the spot to the Mirage on June 10. You can witness Kathy Griffin's unfiltered and provocative humor on June 17. Finally, if you come to Vegas on June 24, you can catch the sharp and quick-witted comedic style of Kathleen Madigan.
the Venetian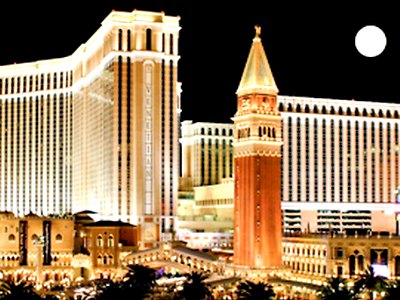 The Venetian Las Vegas Shows in June 2023:
06/1-30 - Atomic Saloon
06/1-30 - Madame Tussauds Las Vegas
06/1-30 - Super Saver: Madame Tussauds with Gondola Boat Ride
06/2,3 - Seal
06/9-10 - Rob Lowe
06/30 - David Spade with Nikki Glaser

At the Venetian Las Vegas you can catch a few fantastic shows this June. British singer Seal is set to perform for two nights on June 2 and 3, bringing his powerful, emotive and passionate vocals to the stage for your enjoyment. Charismatic actor Rob Lowe has created a unique show "Stories I Only Tell My Friends: LIVE!" where he tells stories about his career, fatherhood, marriage. He brings his unique show to the Summit Room at the Venetian on June 9 and 10. If you are arriving in the very end of June, do not miss the night of hilarious stand-up comedy by two extravagand comedians David Spade and Nikki Glaser, who joined forces for a Vegas comedy tour and are coming to The Venetian to perform on June 30.
Wynn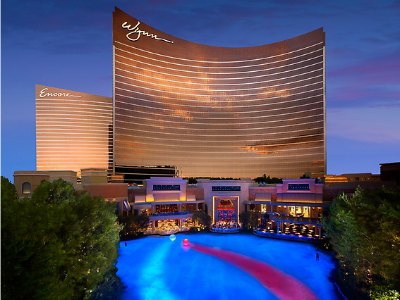 Wynn and Encore Las Vegas Shows in June 2023
06/1-30 - Awakening
06/9-10 - Nate Bargatze
06/16 - Russell Peters
06/17 - Brian McKnight
06/23-24 - David Foster
06/30 - Theo Von

At Encore Theater at Wynn this month you can catch a few famous stand up comedians and singers. On June 9 and 10, don't miss the chance to watch in action the observational humor with a unique twist of Nate Bargatze. Prepare to be in stitches on June 16 as Canadian comedian Russel Peters demonstrates his cultural and ethnic humor on June 16. Brian McKnight will show off his musical versatility in the R&B style on June 17. Brace yourself for an unforgettable evening with Canadian David Foster's fusion of pop, rock, R&B, jazz, classical musical genres on June 23 and 24. And you can be part of an evening filled with laughter and humor when comedian Theo Von brings his quirky and offbeat observations to the stage at Wynn on June 30.
Allegiant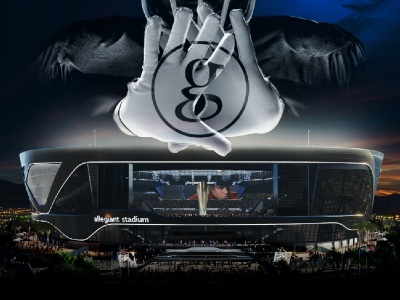 Allegiant Stadium Las Vegas Shows in June 2023:
06/15 - CONCACAF Nations League Semifinal
06/18 - CONCACAF Nations League final

The Allegian Stadium has prepared to welcome two CONCACAF events this month. On June 15, watch the CONCACAF Nations League Semifinal as it brings together Panama to play against Canada club and United States vs. Mexico in an intense battle for continental supremacy. We have yet to see who will play who at the CONCACAF Nations League Final on June 18.
Westgate Las Vegas Resort & Casino
Westgate Hotel Las Vegas Shows in June 2023:
06/1-30 - Jen Kramer
06/1-30 - Imaginarium
06/1 - Daniel Emmet & Pia Toscano
06/8-17 - Barry Manilow

A cool thing to do at Westgate Las Vegas in June is to visit Imaginarium at Westgate! It's a fantastic immersive experience with lights and music, featuring ten different zones showcasing life-like otherworldly creatures such as dragons and magical flowers.
At Westgate Hotel on June 1, don't miss the opera singer and America's Got Talent Finalist Daniel Emmet and Pia Toscano, American Idol finalist, as they hit high notes with clarity in one-night only concert in Vegas. Barry Manilow continues his sold-out residency show with catchy melodies that blend pop, contemporary, and soft rock on June 1-4, 8-10, 15-17.
Palms
Pearl Concert Theater at Palms Hotel Las Vegas Shows in June 2023:
06/10 - Angela Aguilar
06/14 - Robert Plant & Alison Krauss
06/15-16 - Frankie Moreno
06/17 - Elvis Costello & The Imposters

Let the powerful and soulful Mexican spirit of Angela Aguilar enchant you at the one-night only concert entitled "Piensa En Mi" that she will perform at the Peal Concert Theater at Palms on June 10. Robert Plant, Led Zeppelin's frontman, and Alison Krauss, Bluegrass and country singer with pure and angelic vocals are the unexpected duo that actually works. They created a special event called "Raise the Roof" that mixes the music genres and are set to deliver their unique concert at Palms on June 14. Frankie Moreno brings his dynamic stage presence and vocal versatility to KAOS nightclub at Palms on June 15 and 16. On June 17, you can be part of the ultimate concert experience by Elvis Costello & The Imposters as he brings his thought-provoking lyrics and versatile music to the stage at Pearl Concert Theater.
Tropicana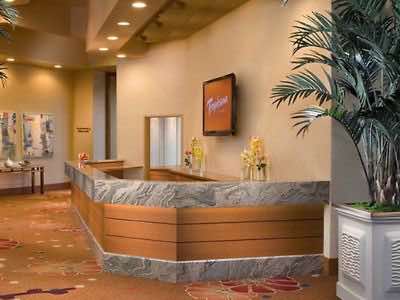 Tropicana Las Vegas Shows in February 2023:
06/1-30 - Laugh Factory
06/1-30 - Rich Little
06/1-30 - Murray The Magician
06/8-10 - Jamie Lissow

Prepare to laugh at one of the shows by Jamie Lissow at Tropicana Hotel on August 8,9 or 10. Jamie Lissow is a very funny stand up comedian, that has a talent for finding humor in everyday situations. Lissow has appeared on various comedy TV shows including Last Comic Standing, Comedy Central Presents, The Tonight Show with Jimmy Fallon.
The Cosmopolitan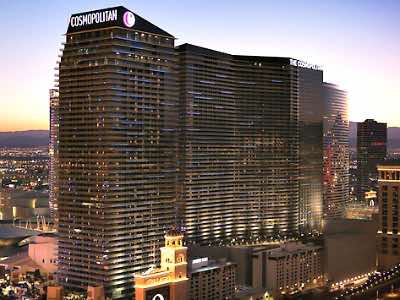 The Cosmopolitan Las Vegas Shows in June 2023:
06/1-30 - OPM
06/3-10 -James Taylor

For five nights at The Cosmopolitan, you can experience the heartfelt tunes and baritone voice of the singer-songwriter and guitarist James Taylor as he is set to deliver his one-of-a-kind Exclusive Las Vegas Engagement on June 3, 4,7,9 and 10.
Virgin Hotels
Virgin Hotels Las Vegas Shows in June 2023:
06/1 - Tanner Usrey
06/2 - Tig Notaro
06/3 - Eslabon Armado
06/8 - Stick Figure, Pepper & The Elovaters
06/9 - Grupo Frontera
06/10 - The Blue Stones
06/17 - Kelsea Ballerini
06/23 - The Steel Woods

Get ready to groove this month at Virgin hotel, because it's prepared to blow your hat off with an array of shows and concerts this June!
Tanner Usrey starts the month with his country gig at 24 Oxford. Comedian Tig Notaro brings her personal vulnerable storytelling and observational humor to The Theater on June 2. Mexican group Eslabón Armado brings their romantic and heartfelt lyrics to The Theater on June 3.
The three reggae and rock bands Stick Figure, Pepper & The Elovaters team up for a North American Tour, and they come to The Theater at Virgin on June 8. Emo Night Tour is taking place on June 9 where you can groove to emo, pop punk, and alternative rock music. On the same night, Grupo Frontera hits the stage with their El Comienzo Tour and you can dance the night away with their traditional Mexican cultural songs accompanied by accordion, bajo sexto bass, and drums.
The Canadian rock duo Blue Stones consisting of Tarek Jafar and Justin Tessier bring their blues-inspired rock sound to Oxford 24 on June 10. And be ready to feel the country charm of singer and songwriter Kelsea Ballerini on June 17. And finally The Steel Woods will bring their American Southern rock and country rock to 25 Oxford on June 23.
For Tickets go To Virgin Hotel's Website
House Of Blues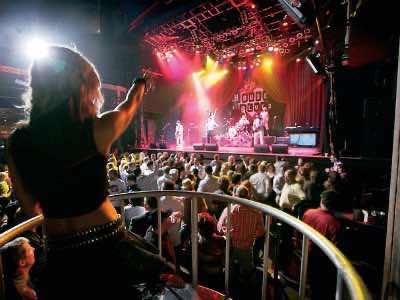 House of Blues at Mandalay Bay Las Vegas Shows in June 2023:
06/2 - Glee Night
06/3 - King Lil G
06/24 - Bop To The Top: Lucas Grabeel
06/28 - Tarja Turunen

House of Blues at Mandalay Bay has prepared an array of bands and entertainment for you this month. June 2 is the Glee Night, featuring all the catchy songs from the famous TV show Glee. On June 3, King Lil G, also known as Alex Gonzalez, brings to the stage his gritty and introspective lyrics in the hip hop style. On June 24, there is the dance party called Bob to The Top with Lucas Grabeel, Dj Jeffery+ Life By Michael. And on June 28, you can see in action the famous Finnish singer-songwriter Tarja Turunen as she demontrates her unique symphonic rock show with her powerful soprano.
For Tickets go To House of Blues Website
the Orleans
The Orleans Las Vegas Shows in June 2023:
06/1-30 - Marriage can be murder
06/1-30 - Lioz Show
06/1-30 - Adam London Laughternoon
06/10 - Freestyle Explosion Throwback Jam featuring Stevie B, Lisa Lisa, Taylor Dayne, Young MC
06/12-23 - MJ The Evolution
06/12-19 - Queens of Rock
06/26-30 - - Legends in Concert

The Orleans is set to deliver the hottest dance party on June 10, called Freestyle Explosion Throwback Jam that celebrates the genre of freestyle music. This dance party will feature the stars of the freestyle music genre Stevie B, Lisa Lisa, Taylor Dayne, Young MC.
MJ The Evolution returns for a short residency to The Orleans. Through dance and songs the show tells the story of Michael Jackson's incredible career from the very beginning in the Jackson 5 to becoming the King of Pop.
From June 12 to 19, Queens of Rock comes back to The Orleans for a limited time residency. Talented tribute artist Elyzabeth Diaga will bring to life songs by some of the top female performers in the rock genre, such as Joan Jett, Heart, Pat Benetar, Evanescence.
Another fantastic show for music lovers at Orleans this June is Legends in Concert, that returns for a short time engagement. The show features a lineup of talented tribute performers that bring to life the most prominent singers of past and our times from Cher, and Celine Dion, to Michael Jackson and Elton John.
Brooklyn Bowl - The Linq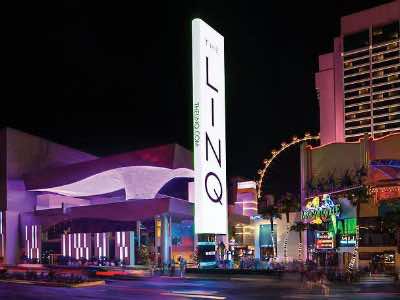 The Linq - Brooklyn Bowl Las Vegas Shows in June 2023:
06/1-30 - Mat Franco
06/1-30 - Jimmy Kimmel's Comedy Club
06/1 - Helloween
06/7 - Bryson Tiller
06/9 - Buckcherry
06/10 - Beartooth & Trivium
06/24 - Gimme Gimme Disco

There are quite a few cool shows and concerts scheduled Brooklyn Bowl Las Vegas in June 2023. On 1, the German power metal band Helloween will rock your world at the Bowling Lanes with their power metal sound. Tickets to the show are sold per lane for 8 guests.
On June 7, Bryson Tiller brings to the Brooklyn Bowl his Back And I am Better Tour. Don't miss out on the ultimate blend of R&B, hip-hop, and trap influences as Bryson Tiller raps from stage his autobiographical stories.
Buckcherry, American rock band with gritty sound, team up with dynamic rock band Otherwise to bring their catchy melodies to Brooklyn Bowl on June 9.
Beartooth, rock band formed by Caleb Shomo, known for aggressive and energetic sound joins efforts with Trivium, metal band known for their blend of thrash metal, melodic death metal, and metalcore influences, for a massive tour around the US. They will rock at Brooklyn Bowl Las Vegas for one night only on June 10.
On June 24, prepare to dance away at Gimme Gimme Disco, a cool dance party inspired by the songs of Abba.
For tickets go to Brooklyn Bowl Website
Golden Nugget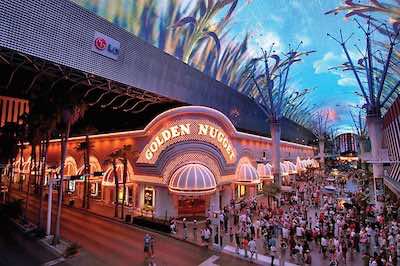 Golden Nugget Las Vegas Shows in June 2023:
06/2 - The Grass Roots

At Golden Nugget Las Vegas, on June 2 get ready to groove to the hottest beats of pop-rock sound of The Grass Roots, a popular band known for their hits in the 1960s and 1970s.
Fremont Street Experience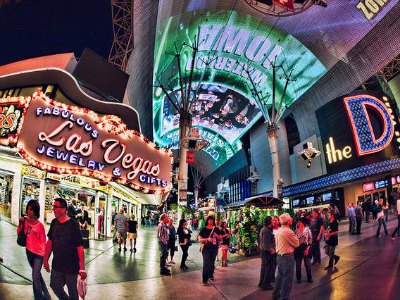 Free Las Vegas Shows in June 2023 at Fremont Street Experience
06/3 - Walk the moon

06/17 -
Soulja Boy
06/24 -
+LIVE+
If you fancy some free Las Vegas shows in June 2023, head over to Fremont Street Experience for a series of free concerts on June 3,17 and 24.
Stay tuned, I'll be adding more shows, concerts events in Las Vegas in June 2023!
Get Your Free Las Vegas Events Calendar!
Best of Vegas