Las Vegas Comedy Shows 2022-2023
Las Vegas comedy shows are the funniest in the world! Sin City appreciates and rewards true talents with long-term contracts and possibility for stand up comedians to run their own shows in the city. Read reviews of the funniest shows and stand up comedians that live and perform in Vegas, and about those that are scheduled to come with gigs and comedy acts in 2022 and 2023.
Terry Fator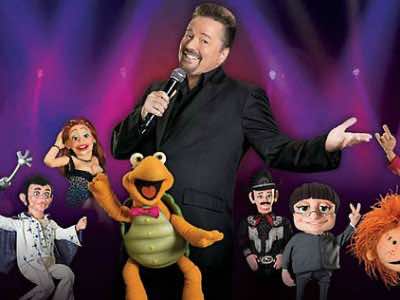 Venue: Terry Fator Theatre - Mirage
Schedule: Postponed
Age restrictions: 5+
Review: If you want to see something really unusual, choose Terry Fator show! Winner of the show America's Got Talent, Fator immediately received a five-year contract to perform in Las Vegas. And he deserves it! In simple words, Terry Fator is a Ventriloquist - he performs with dolls without opening his mouth. However, his puppets don't just talk - they sing! They can sing like Elvis Presley, Cher, Louis Armstrong, Lady Gaga and even Kermit the Frog, and we would say, sometimes they sing better than the original! This is really an incredible show - watch Fator's adorable puppets sing with familiar voices without Fator's lips moving. It's one of the most amazing Las Vegas comedy shows in 2022-2023 suitable for kids, although they do have a 5+ age restriction.
Get Your Free Las Vegas Events Calendar!
More Shows