Best Las Vegas Comedy Shows 2020
Las Vegas comedy shows are the funniest in the world! Sin City appreciates and rewards true talents with long-term contracts and possibility for stand up comedians to run their own shows in the city. Read reviews of the funniest shows and stand up comedians that live and perform in Vegas, and about those that are scheduled to come with gigs and comedy acts in 2020.
Plan Vegas Stay
Disclaimer: I receive a small commission from the links on this page.
Jeff Dunham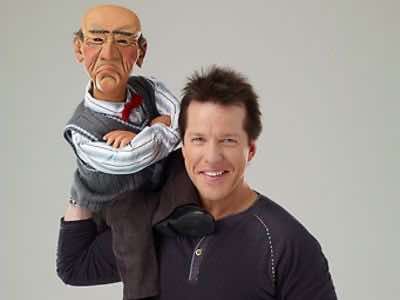 Venue: Colosseum at Caesars Palace
Dates: August 16, September 20, October 4, November 15, 2020
Age restrictions: 6+
A mixture of awkward conversations, puppets, and plenty of funny thoughts is what you can expect when you go to watch the incredible ventriloquist Jeff Durham. Performing at the Colosseum within Caesars Palace, the stage is set with comfy couches and puppet props to help set the mood for a man to talk with his imaginary friends during this 90-minute Las Vegas comedy show. He started honing his funny acts when he was eight years old when he broke out a puppet and let everyone know his thoughts on politics, sports, life, and love. From there he continued on upward trajectory of laughter on Comedy Central and was named Comedian of the Year as well as the top ventriloquist twice. His stage presence is awesomely funny when his puppet fetish is in full bloom with his stuffed friends and at times the conversations are controversial but always include his multiple personalities that leave you guessing if he is crazy or just having fun. Either way you will be glad to watch him with his favorite friends like Little Jeff, Diane., Achmed the Dead Terrorist, and Sweet Daddy Dee.
What's Hot
Plan Vacation