Las Vegas Comedy Shows & Residency Comedians In 2023-2024
Las Vegas comedy shows in 2023-2024 feature residency stand-up comedians Jim Jefferies, Jim Gaffigan, Nate Bargatze, Jeff Dunham, Theo Von, Tom Segura, Bill Maher, Jerry Seinfeld, Jeff Dunham, Sebastian Maniscalco, David Spade, Nikki Glaser, Steve Martin & Martin Short. Additionally, there are many permanent comedy shows playing on the Strip, with the most popular being Terry Fator, Carrot Top, Tape Face, and Potted Potter. Take a look at my guide below to discover which famous stand-up comedians will be performing in Vegas this year, along with the hilarious permanent shows that play almost daily.
Permanent Comedy shows in the Strip
Terry Fator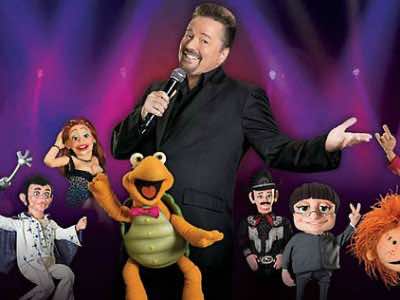 Venue: Terry Fator Theatre - Mirage
Schedule: almost daily
Age restrictions: 5+
Review: If you want to see something really unusual, choose Terry Fator show! Winner of the show America's Got Talent, Fator immediately received a five-year contract to perform in Las Vegas. And he deserves it! In simple words, Terry Fator is a Ventriloquist - he performs with dolls without opening his mouth. However, his puppets don't just talk - they sing! They can sing like Elvis Presley, Cher, Louis Armstrong, Lady Gaga and even Kermit the Frog, and we would say, sometimes they sing better than the original! This is really an incredible show - watch Fator's adorable puppets sing with familiar voices without Fator's lips moving. It's one of the most amazing Las Vegas comedy shows in 2023 suitable for kids, although they do have a 5+ age restriction.
Carrot Top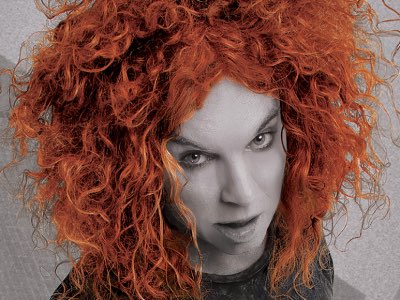 Venue: Atrium Showroom - Luxor Hotel
Schedule: Monday-Thursday at 8:30 pm
Age restrictions: 16+
Review: Carrot Top's is one of the funniest Las Vegas comedy shows, performing at Luxor. He's got a real talent to make your ribs ache with laughter, all the while having a great time himself! In his hilarious performance, a red-haired a bit goofy guy better known as Carrot Top, demonstrates various props and objects, making fun of their conventional use or offering a new use for familiar tools, mixing all of that with some of the funniest comic remarks you will ever hear. He does not forget to make fun of himself either. Highly recommended!
Get Your Free Las Vegas Events Calendar!
Grand Canyon Helicopter Tours by Papilloin
Grand Canyon Helicopter Tours by Maverick
Awesomest Things to do in Las Vegas Every Day!

LIOZ show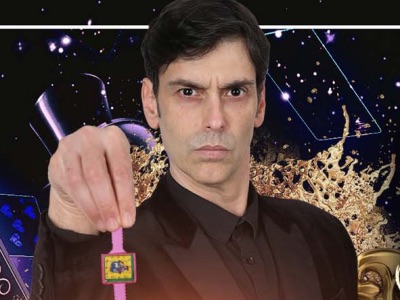 Venue: The Venue, Orleans
Date & Time: Thursday-Monday at 9:00 pm
Age restrictions: 18+
Lioz Shem Tov, also known as simply Lioz, has been captivating audiences in Las Vegas with his unique brand of comedy and magic. His show is as one of the most hilarious and fascinating in the city, blending comedy and parody with a touch of magic and illusions that even die-hard fans of the magic genre will appreciate. Lioz's personal approach to poking fun at the world of magic and illusions turns what could be a regular magic performance into a hilarious and unforgettable experience. He has wowed audiences on several Got Talent Shows, including Australia, Britain, and America, before finally landing his own comedy show in Vegas. If you're looking for more than a magic show, but a night of laughter, surprises, and unforgettable entertainment, Lioz's show is not to be missed.
Tapе Face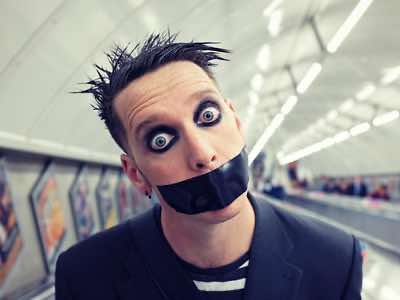 Location: House of Tape, Harrah's Hotel
Show Times: Tuesday-Sunday at 7:00 pm
Age limit: None
Las Vegas is known for bringing talented comedians to the stage and Tape Face is another example of talent that brings gut wrenching laughter his performance. Playing at House of Tape, Harrah's, Tape Face is a unique mime Las Vegas comedy show that is entertaining for the whole family. You probably remember Tape Face as being a finalist on season 11 of America's Got Talent where he did not disappoint the audience with his eclectic form of comedy. Performing as a mime with tape on his mouth he runs through a variety of jokes such as lip syncing pop music hits with house hold items like shoes, socks or an oven glove. Some of his most funny moments are created just by the look on his face when he disapproves of the dance moves by audience members as well as his mystic crazy looking eyes when he is staring at you.
The Eddie Griffin Experience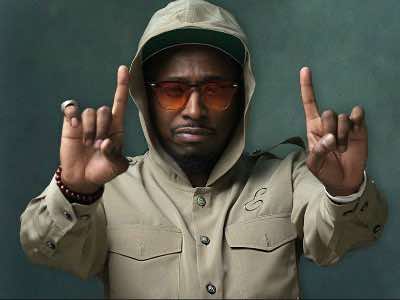 Venue: Miracle Mile Shops at Planet Hollywood
Schedule: Monday-Wednseday at 8:30 pm
Age restrictions: 21+
Be prepared to watch one of the most fascinating comedians to hit the Strip in decades when you go to see Eddie Griffin. Performing at the>Miracle Mile Shops at Planet Hollywood, Griffin has come a long way in his career since his days in Deuce Bigalow. You will be laughing from the get go as he brings everyday life occurrences on to the stage during this popular Las Vegas Comedy show in a relaxed and sometimes raunchy way. Griffin is not afraid to back away from anything if the story can make people roll to the ground in laughter. Don't be surprised if he makes fun of your neighbor or just tells a story that brings the humor out. Griffin is sure to please the many followers he has attracted over the years and he is prepared to find more with his gut busting comedy.
Opium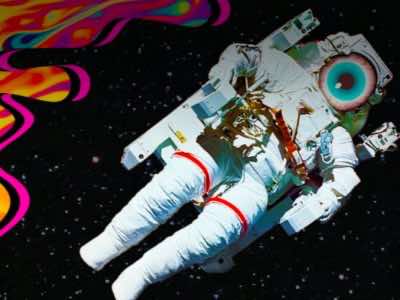 Venue: Cosmopolitan
Schedule: Various days, at 8:00 pm, occasionally additional show at 10:00 pm
Age restrictions: 18+
Are you ready to inject yourself with a ride through another dimension which could be filled with unforgettable laughter and visual effects? If so then you are ready to watch Opium. Performing at the Cosmopolitan, this 85-minute Las Vegas comedy show is produced by the same people that brought us Absinthe. We already know that Absinthe was a blockbuster on the Strip and we are expecting the same with this new production. Imagine your gut hurting so much from laughing that the psychedelic surroundings soothes the pain. We know there will be laughter. We know there will be great effects that light the sky. What we don't know will be the surprise of a lifetime. So get ready to put your space suit on and travel to another dimension because this show is surely going to blow your mind.
RuPaul's Drag Race Live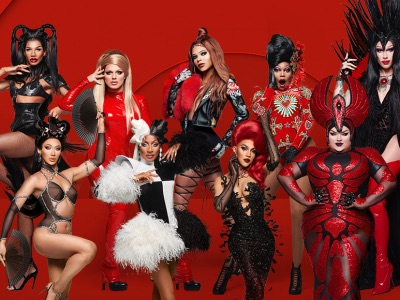 Venue: Flamingo
Date & Time: Tuesday, Thursday-Sunday at 9:30 pm
Age restrictions: none
An entertaining Las Vegas comedy show for you to see that combines beauty, comedy, and lip sync singing is the RuPaul's Drag Race Live. Performing at Donnie & Marie Showroom within the Flamingo, the 90-minute performance is crafted and choreographed by the legendary person of drag queens, RuPaul. You will be scratching your head with the beautiful women on stage who are actually men having the time of their life's. There are plenty of quick one liner jokes to make the audience laugh and the costumes with plenty of boas, feathers, and sequins will delight your eyes. You can expect to see all your favorite drag queens from Asia O'Hara and Naomi Smalls to Shannel and Kameron Michaels to Yvie Oddly and Coco Montrese. This comedy show is ideal for all ages and couples will find the comedy right up their laughing alley.
Liquid Drag Brunch at Senor Frogs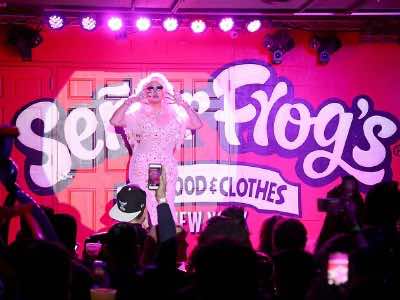 Venue: Senor Frogs, Treasure Island
Schedule: Saturday and Sunday at 11:30 am and 2:00 pm
Age restrictions: 21+
When you are looking for an exciting place to have brunch on the weekend, then you should go to Senor Frogs and enjoy the Liquid Drag Brunch Las Vegas comedy show. Located within Treasure Island, Senor Frogs has always been a place to kick up your heels and let your hair down. Once inside and seated you will enjoy a top notch performance by the famed drag Queens from RuPaul's Drag Race while you dine on international brunch-style cuisine that ranges from Belgium waffles to eggs benedict to cooked-to-order omelets. The drag queens will fascinate you with their beauty and talent as they lip sync to many of your favorite songs. Throw in a little audience participation and your weekend brunch turns into one of the more comedy acts. In addition to enjoying outstanding food and performance you will be pleased to know that your favorite brunch libation is bottomless. You won't be disappointed by the Drag Brunch at Senor Frogs which is hilarious as well as professionally choreographed and serving all the best brunch cuisine you desire.
The Garden Bottomless Brunch Las Vegas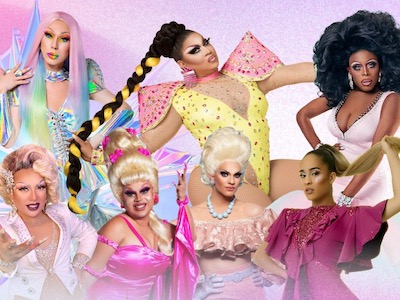 Venue: The Garden Las Vegas, 1017 S 1st St #180
Schedule: Saturday at 11:00 pm and 2:00 pm, Sunday at 12:00 pm
Age restrictions: 21+
Imagine yourself watching the masterful Drag Queens of RuPaul's Drag Race while consuming a bottomless cocktail and eating tasty cuisine at The Garden Bottomless Brunch. Located in the heart of the Las Vegas Arts District in Downtown, this brunch takes curing a Sin City hangover to new levels of Las Vegas comedy show, entertainment, and of course great food. Once inside you have a choice of delicious brunch items with the ability to upgrade and add-on numerous delicious items as well as refreshing cocktails that are sure to kill whatever killed you last night. But the fun really starts when the super gorgeous and innovative drag queens hit the stage with all of their fancy glitter and glamor. The queens are perfect as they prowl the crowd for unexpecting suspects to unleash their creativity of jokes, dancing, and singing which fills the place with plenty of cheer and super happy patrons.
See more things to do in the Arts District
JEW MAN Group Las Vegas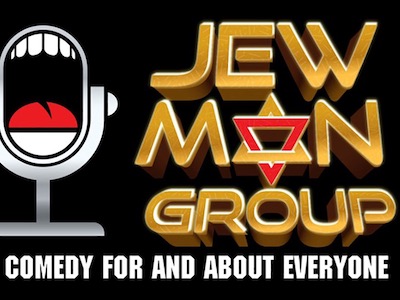 Venue: Copa Room, Tuscany Suites & Casino
Schedule: Wednesday-Saturday at 6:00 pm
Age restrictions: 18+
One of the more innovative and hilarious Las Vegas comedy shows that is perfect for anyone that wants to laugh at themselves and everyone else is the JEW MAN Group. Performing at the Copa Room within the Tuscany Suites and Casino, this show brings to life the heritage of Jewish entertainers in a not so subtle way. Being politically correct has never been funnier when the three Jewish guys using puppetry, costumes, props and stand up comedy highlight the masterful careers of Jewish performers like from Billy Crystal to Adam Sandler to Jerry Seinfeld. Whether you are Jewish or not, they bring the crowd together in a laughing matter never experienced before. Their jokes and singing tell a story of the Jewish heritage through the eyes of famous people who have never had a problem of making fun of themselves or others. A must see comedy show for the politically incorrect people who just want to giggle until their stomach hurts.
Marriage Can Be Murder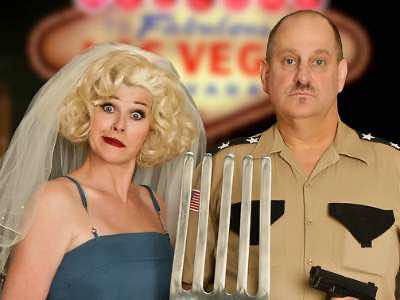 Dates & Time: Thursday-Monday at 7:00 pm
Venue: The Venue, Orleans
Age restrictions: 8+
Anyone who enjoys a good comedy and a good detective story will get a kick out of Marriage Can Be Murder - an interactive criminal comedy at the D hotel. This is the longest-running dinner show, and one of the funniest interactive Las Vegas comedy shows in 2023 with hilarious characters - especially praised it the "dumb blonde" DD. The premise of the story is that you are a guest at a dinner, and you along with other guests and a few actors implanted among the guests, are supposed to solve a murder mystery. Of course you don't know who is who. The purpose of the show is to find the murderer and the motive, based on real clues that you can hear or see during the entire experience. Remember to always keep your ears and eyes open - you never know which conversation you overhear during standing in line, the dinner and even during the breaks.
Zombie Burlesque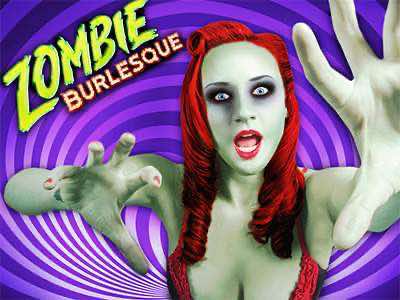 Venue: V Theater at Planet Hollywood Resort and Casino
Schedule: Monday through Saturday at 8:30 pm.
Age restrictions: none
Review: The Zombie Burlesque is an entertaining mixture of comedy , sexy burlesque and great audience participation. Located at the V Theater within the Planet Hollywood complex the Zombie Burlesque performance changes quickly from quirky jokes by the emcee to scantily dressed burlesque dancers to zombies bringing guests up on the stage. This is not your typical zombie experience of dead and grotesquely looking individuals of the underworld walking aimlessly around the stage. This is a Las Vegas comedy show that will stimulate your senses, make you laugh and make you wonder how life really is in zombie world. This 75-minute show is open to all ages but there is strong adult language and partial nudity.
Rich Little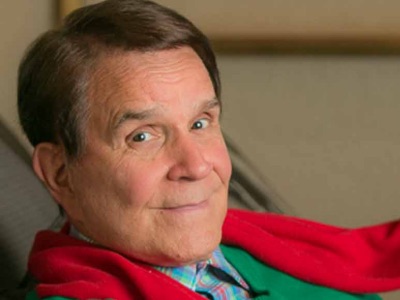 Venue: Laugh Factory, Tropicana Las Vegas
Schedule: 7:00 pm on select days
Age restrictions: None
Just when you thought all of the great old-timers were gone from Las Vegas one of the greatest impersonators in the world returns with all of his glory. Voice-filled comedian Rich Little fills the Laugh Factory at the Tropicana with well-timed jokes and impersonations of John Wayne, Kermit the Frog, members of the Rat Pack as well as a plethora of other outstanding entertainers that will simply bring you to your knees in laughter. Rich Little's Las Vegas comedy show is open to all ages and is perfect for reminiscing the old days when life centered around famous comedy television shows like Hollywood Squares, Laugh In and the legendary Tonight Show in which Rich Little himself hosted some 12 times in his career. When you are looking for something nostalgic to hang your hat on while you are in Las Vegas then this 60-minute walk down memory lane is a must see.
Gordie Brown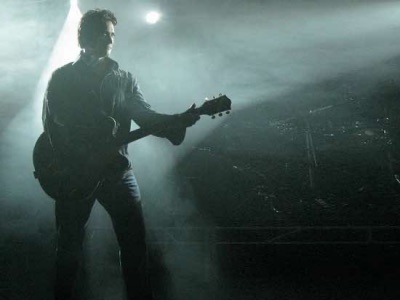 Venue: The Showroom, Golden Nugget
Schedule: 7:30 pm, see schedule
Age restrictions: 5+
Gordie Brown is one of the most watched performers of all time on the Strip and he has returned to the stage once again. Performing at the The Showroom within Golden Nugget, Gordie Brown brings his eclectic Las Vegas comedy show mixed with music, impersonations and dancing that is sure to brighten everyone's evening. This 75-minute performance by Brown is enchanting with many A-list performers on the stage in one night. He can transition from Prince to John Wayne to Eminem in a heartbeat and don't be surprised if you see him perform a Michael Jackson hit song from the past. His interaction with the audience is priceless and at times will take a cue from someone who belts out an entertainers name. Brown is a consummate artist of his trade and he will surely leave you with a smile as well as a laugh to take home with you.
Potted Potter-The Unauthorized Harry Experience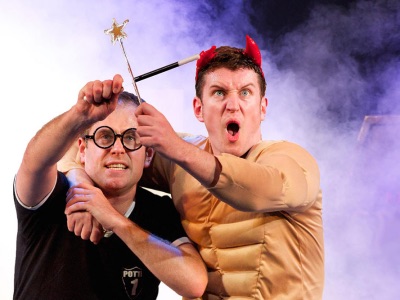 Venue: Bally's
Schedule: Friday-Wednesday at 8:00 pm, Saturday and Sunday additional show at 2:00 pm
Age restrictions: 6+
A fabulous family friendly Las Vegas that will entertain you with mystical magic and fun is Potted Potter-The Unauthorized Harry Experience. Performing at Window within Bally's, Potted Potter Las Vegas comedy show was created by two-time Olivier Award nominated actors Daniel Clarkson and Jefferson Turner. The 70-minute extravaganza brings 20 years of the beloved Harry Potter to life in a way that will make you smile, laugh and wonder what life would really be like as Harry Potter. The show condenses the seven Harry Potter books into a comical affair that even includes an intense real game of quidditch. The choreography is excellent with plenty of multimedia effects including a fire breathing dragon that would make J.K. Rowling proud. The stage is set for families to enjoy a wonderful comedy show of mystical magic and laughter with Harry Potter.
HYPROV: Improv Under Hypnosis
Venue: Harrah's Showroom, Harrah's
Schedule: Tuesday-Saturday at 9:30 pm
Age restrictions: 12+
HYPROV: Improv Under Hypnosis is the ideal Las Vegas comedy show for anyone who wants to laugh and watch hilariously funny skits of people under hypnosis. Performing at Harrah's Showroom at Harrah's Las Vegas, this incredible improv show is brought to you by Colin Mochrie of Who's Line is it Anyway fame. Master hypnotist Asad Mecci opens the show by taking 20 members from the audience and putting them under a hypnotic trance. Now the fun begins when these people are joined on stage by some of the best improv artists in the world, including Colin Mochrie himself on selected nights. The skits created and played out on stage are absolutely gut wrenching funny and change nightly with new players along making this production a one-of-a-kind on a nightly basis. Mecci is mystical in his hypnotic work bringing the inner person out of each audience member allowing them to be the star of the show with their clever actions, punchlines, and imaginative scenes. Who wouldn't want to imagine themselves under hypnosis on a stage in Sin City with some of the best improv artists in Las Vegas and that's what you'll get when you go watch this exciting Las Vegas show.
Residency Stand Up Comedians
Jon Lovitz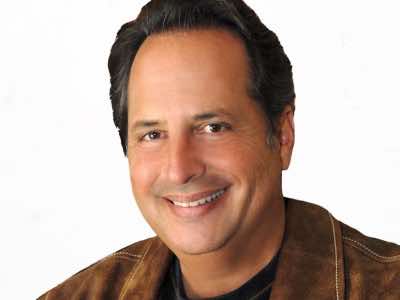 Venue: Tropicana Las Vegas
Schedule: Jon Lovitz' shows are scheduled for August 31, September 1,2, November 16-18, December 28,30, 2023
Age restrictions: 18+
When you need to laugh until you cry and listen to some hilarious jokes, then you should go see the legendary Jon Lovitz' Las Vegas comedy show. Performing at the Laugh Factory within Tropicana Las Vegas, he brings his best stuff to the stage in a night of fun and witty jokes. Lovitz started his career on Saturday Night Live where he was thrusted into the spotlight in several engaging roles. From there his star kept shining with numerous movie appearances like Big, The Wedding Singer, and A League of Their Own. He also has a splendid voice which has led him to being an accomplished voice over actor on such hits as The Simpsons and An American Tail: Fievel Goes West. He brings these experiences to his routine that is sure to have the audience rolling on the floor with his benign facial expressions and strange voices in his head that make him one of the funniest guys to ever perform a show. 
Gabriel Iglesias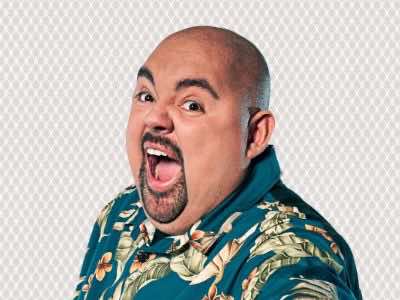 Venue: Cosmopolitan
Dates: Gabriel Iglesias' shows are scheduled for September 15-17, December 29-30, 2023
Age restrictions: 18 +
Gabriel Iglesias brings a magical night of Las Vegas comedy show for you to see that combines ab-busting laughter with superb sound effects and a fat guy in a Hawaiian shirt that loves chocolate cake. Performing at the Terry Fator Theatre within the Mirage, the comedian brings his one-of-a-kind style of laughs and jokes to the stage for a limited engagement in Sin City. Also known as the Fluffy Guy, Iglesias has been all over the world with his jokes including stints on television on Comedy Central, Modern Family, Netflix, Family Guy, and was even an animated voice in Pixar's famed movie Coco. His jokes are a mixture of his life growing up in the projects of California and many are centered on food because he knows what is good about chocolate cake and tamales. Don't be surprised by the sound effects too which radiate from his mouth that range from popcorn in a microwave and speeding cars on a freeway to numerous celebrities and wait till you hear his take on someone from the old hood making it good in life. So grab your Hawaiian shirt and join him for an incredible Vegas comedy performance of ab-busting laughter.
Jim Jefferies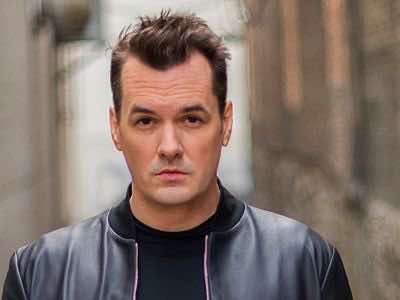 Venue: Mirage
Dates: Jim Jefferies shows are scheduled for December 8-9, 2023, MArch 8-9, August 30-31, 2024
Age restrictions: 16+
If you are looking for a night of laughter and fun from an Aussie point of view then you should go watch Jim Jefferies' Las Vegas comedy show. Performing at the Terry Fator within the Mirage, the Comedy Central star brings his funny attitude to the stage in Sin City for a night of extreme satire that has audiences rolling in the aisles. His stage presence is brilliant as he moves through his funny routine that brings light on numerous situations around the world. He is not scared to take on the late night comedy with his observations of political leaders, global problems, relationships, and he doesn't hold back against religion too. His jokes are masterfully thought out with excellent punch lines that tie all his weird thoughts together while the crowd goes wild with laughter and expectations of a different punch line. Along with his presence on Comedy Central, he also has a popular late night show of his own back home in Australia and he is no stranger in letting you know how he feels about everything from sex and drugs to music artists and songs to drinking too much before he performs his magical laughter on the crowd.
Jim Gaffigan: The Fun Tour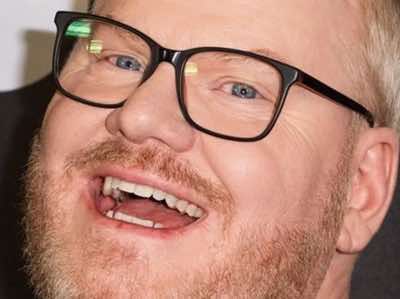 Venue: Wynn Las Vegas
Dates: Jim Gaffigan's shows are scheduled for December 8,9, 2023, April 3-6, 2024
Everyone needs a good laugh in their life and there is no better person or place to have some laughter then at the Jim Gaffigan: The Fun Tour. Performing at the Encore Theatre within the Wynn Las Vegas, Gaffigan brings his eclectic style of laughter to Sin City in an all new Las Vegas comedy show. You know Gaffigan from many of his hit shows like Troop Zero and Being Frank on Netflix and Comedy Central. His unique stage presence is amazing and quite hilarious as he uses props, the audience, and his imagination to bring his jokes to life. He has no problem bringing his own life into the act and making funny of people, places, and situations he has seen throughout the world. When he hits the stage of this intimate venue, you need to be ready for a New Yorker's view on the world through some gut busting jokes that will leave you crying with laughter after his stellar performance in Sin City.
Jay Leno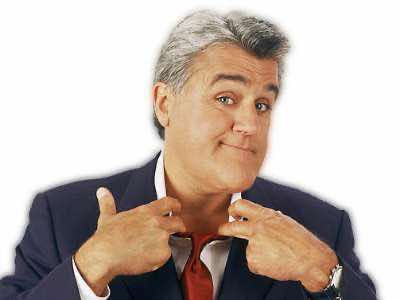 Venue: Ecore Theater at Wynn
Dates: Jay Leno performs on November 12, 2023
Age restrictions: 16+
One of the greatest comedians to ever hit the stage is now bringing his witty jokes and funny commentary to Sin City and now is your chance to watch Jay Leno live and not on television. Performing at the Terry Fator Theatre within the Mirage, his incredible 2-hour Las Vegas comedy show is packed with all the right jokes that you would expect from a man who has made his living making people laugh. He started his career as a standup comic many decades ago opening for artists like Tom Jones and John Denver before being thrust in front of the spotlight on the Tonight Show starring Johnny Carson. He went on to replace Johnny Carson and work the audience with clever jokes that made him the number one late night show for numerous years running. We don't know if he ever trademarked his chin but he should and now that he is finished collecting cars he has taken his unique style of comedy back to the stage to the delight of all his old and new followers. Don't miss your opportunity to watch one of the cleanest and funniest Vegas comedy shows.
Jeff Dunham: Still Not Canceled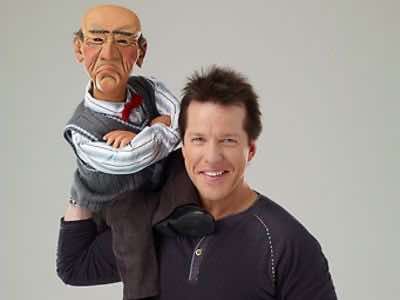 Venue: Bakkt Theater at Planet Hollywood
Dates: Jeff Dunham's shows are playing December 8, 2023; May 24, June 30, July 21, August 30, October 20, December 8, 2024
Age restrictions: 6+
A mixture of awkward conversations, puppets, and plenty of funny thoughts is what you can expect when you go to watch the incredible ventriloquist Jeff Dunham. Performing at the Colosseum within Caesars Palace, the stage is set with comfy couches and puppet props to help set the mood for a man to talk with his imaginary friends during this 90-minute Las Vegas comedy show. He started honing his funny acts when he was eight years old when he broke out a puppet and let everyone know his thoughts on politics, sports, life, and love. From there he continued on upward trajectory of laughter on Comedy Central and was named Comedian of the Year as well as the top ventriloquist twice. His stage presence is awesomely funny when his puppet fetish is in full bloom with his stuffed friends and at times the conversations are controversial but always include his multiple personalities that leave you guessing if he is crazy or just having fun. Either way you will be glad to watch him with his favorite friends like Little Jeff, Diane., Achmed the Dead Terrorist, and Sweet Daddy Dee.
Nate Bargatze
Venue: Wynn Las Vegas
Schedule: Nate Bargatze' shows are scheduled for November 10, 11, 2023; March 20-23, 2023
Nate Bargatze has been named "The Nicest Man in Stand-Up" by Tim Alberta from The Atlantic, and this nickname has stuck for a good reason. His style of humor is so clean and uniquely refreshing in our modern times that you can feel completely at ease bringing both your teenage son and your grandmother to the show. Nate's delivery of punch lines is so smooth and casual that often you only realize it was a punch line after the fact. His new comedy special, "Hello World," which, by the way, pays tribute to Tiger Woods (because Nate Bargatze also like to play golf), has garnered him a huge fan base who appreciates his down-to-earth and relatable humor. Nate's favorite topics revolve around his wife, golf, family, and everyday life. He has a remarkable ability to find absurdities and humor in the simplest things that many of us often overlook. So when you attend Nate Bargatze's Las Vegas comedy show at Wynn, you can certainly expect his signature relatable storytelling, laid-back attitude, clean family-friendly content, and impeccable timing that made him so popular.
Tom Segura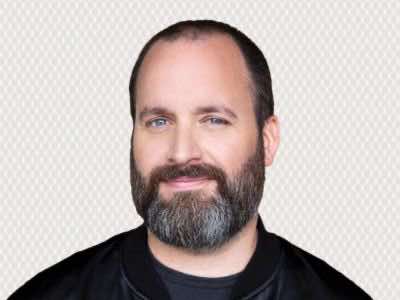 Venue: Chelsea at The Cosmopolitan
Dates: Tom Segura's shows are cming soon
The best time to see an up-and-coming comedian is when they perform in Sin City and now is the time to go see Tom Segura in a Las Vegas comedy show before you can't get a seat. Tom Segura is not your typical house hold name but his comic ways and funny jokes brings plenty of laughter to the audience. Perhaps best known for his three appearances on Netflix and his widely popular podcast named Your Mom's House, he continues to hone his trade on stage while becoming one of the premier standup comics in the world. Sure his humor might not be normal but then again what comedian is really normal? We doubt many comedians in real life are normal and that is why they flourish with standup comedy and Segura is no different. You can expect to laugh the night away with a pleasant experience of comedy that draws from life lessons, unusual behavior, and of course a strange personality that he can only call his own. So if you want to see one of the hottest shows to hit Sin City then now is the best time to see his comedy show while the setting is still intimate.
Bill Maher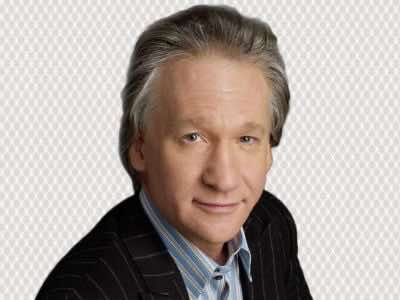 Venue: David Copperfield Theater at MGM Grand
Dates: Bill Maher's shows are scheduled for September 15-16, November 3-4, 2023
Age restrictions: 16+
One thing you can expect in Sin City is a diverse group of entertainers and when you go to watch Bill Maher you get a mixture of real world politics and comedy. Performing at the Terry Fator Theatre within the Mirage, Maher takes his popular political wit to the stage as he tries to help you understand the reasoning of a politician. Now we all know how he is on his hit television show on HBO named Politically Incorrect but when he hits the stage during Las Vegas comedy shows his comedic genius takes over and paves the way for an evening of pundits that leave no president or politician untouched. Sure he will probably anger a few in the crowd as he pulls out his political punching bag of extremely clever jokes that leave many scathed from the right jabs and left hooks thrown throughout the night while discussing numerous controversial topics. He does not believe in playing favorites and is known to box with the best politicians on the left and right of the aisle which brings the audience to laughing or just plain gasping for air. Whether you swing from the left or right this is one Vegas show is a must see for everyone that wants to laugh at themselves, politics, and others.
Jerry Seinfeld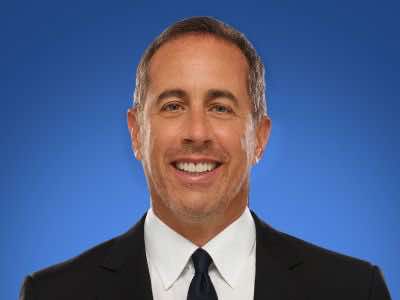 Venue: Caesars Palace
Dates: Jerry Seinfeld's shows are scheduled for April 12-13, August 9-10, September 6-7, 2024.
Age restrictions: None
If you have never seen an iconic comedian that has a stage presence which highlights his off-the-cuff jokes then you need to get tickets to Jerry Seinfeld's Las Vegas comedy show. Performing at the Colosseum within Caesars Palace, the star of his own television sitcom has the laughs to make you smile all night long during his 90-minute show. After kicking his career off on The Tonight Show with Johnny Carson, he has honed his skills over three decades whether on the television or with his incredibly funny standup acts. He has a unique New York attitude of hilariously funny jokes that resonate with the audience every night. He interjects lines from Kramer, George, and even Elaine on stage while making fun himself and his friends. The show is superb when he hits the stage with his sometimes awkward jokes that even make fun of his Jewish heritage. Don't be surprised if he has everyone laughing about his upbringing in the Big Apple which has propelled him to new heights in his career as a comedian. So if you are looking to have a good laugh at someone else's expense then this is a perfect Vegas show for you.
Sebastian Maniscalco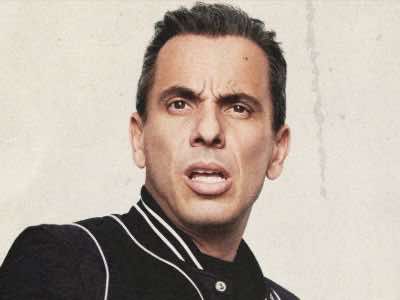 Venue: Wynn Las Vegas
Dates: Sebastian Maniscalco's shows are scheduled for October 6-7, 2023, January 13-14, February 9-10, March 15-16, May 25-26, 2024
Age restrictions: 12+
Get ready for a great night of laughs with Sebastian Maniscalco who is bringing his unique style of comedy that won him Comedian of the Year in 2018 to Sin City. Performing at the Encore Theater within Wynn, he will be presenting his interesting life of jokes, selfies, and hilarious commentary on to the stage in perfect fun filled setting. He has been around comedy scene for decades and with his award winning performance in the Green Book is now taking center stage where he belongs. Throughout his life he has honed his trade of comedy in strange places from dingy bars to bowling alleys to his show on Sirius Radio and don't forget about his several appearances on Showtime and Comedy Central where he acquired a loving fan base that follows him like a stray dog. During his Las Vegas comedy show you can count on plenty of funny therapy to help you get through tomorrow but what will stand out is unique take on everyday life and the not so normal realities we all experience. So if you are ready for your own session filled with laughs then now is your time to make that appointment in Sin City.
David Spade and Nikki Glaser
Venue: Venetian Las Vegas
Dates: David Spade and Nikki Glaser's shows are scheduled for November 16 -17, 2023, May 17-19, , July 19-20, September 27-28, 2024
Age restrictions: 12+
Comedians David Spade and Nikki Glaser will be taking the stage together for a series of comedy shows in at the Venetian Las Vegas throughout 2023. David Spade is a familiar face in the entertainment industry, best known for his role as a cast member on "Saturday Night Live." He has since starred in multiple films and television shows, including hosting his own late-night series "Lights Out with David Spade" on Comedy Central. Meanwhile, Nikki Glaser has also made a name for herself in the comedy scene as one of the funniest female comedians on stage. She has hosted multiple podcasts and recently headlined her first HBO comedy special, GOOD CLEAN FILTH, which was nominated for a Critics Choice Award for Best Comedy Special. The pairing of these two talented comedians is sure to bring an unforgettable night of laughter to Las Vegas. Fans of Spade and Glaser won't want to miss out on the chance to see them perform together at The Venetian Theatre.
Theo Von: Return of the Rat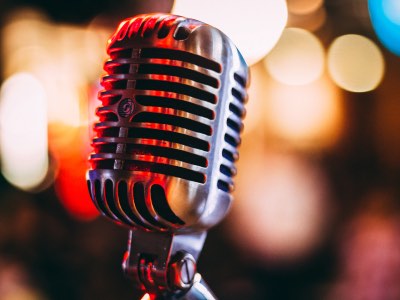 Venue: Resorts World
Dates: Theo Von's Show dates are slated for October 27,28 2023
Looking for a stellar laugh while watching a Las Vegas comedy show, then you should catch Theo Von: Return of the Rats. Theo Von takes his unusual approach to comedy to the intimate Encore Theater inside Wynn Las Vegas this summer. Standing on stage with his signature mullet hairdo, Theo Von takes his audience through a whirlwind of jokes about how a southern man views the world today. Just imagine the Cable Guy and Jeff Foxworthy rolled into one person with a mullet. He is a brilliant storyteller who intertwines numerous topics with uproaring punchlines that bring the audience to tears of laughter. Von jokes about everything and anything that might bother a southern man from politics to sports to just plain human behavior he's witnessed throughout his life. Don't be surprised when he mingles southern men's sexuality with their phobia of transgender people and simply ends his story with just the right punchline or when he talks about getting his haircut because a mullet cut is the only style that fits his head.
Daniel Tosh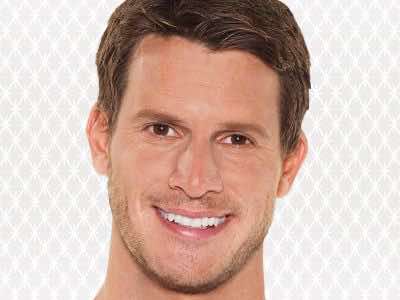 Venue: The Mirage Theater
Dates: Daniel Tosh's shows are scheduled for September 8,9, October 27,28, November 10,11, 2023.
Age restrictions: 16+
A perfect show that highlights the hilarious attitude and humor is Daniel Tosh. Performing at Mirage Theatre within the Mirage, the 90-minute Las Vegas comedy show is a mixture of crudeness, surprises, and everyday life laughter. Daniel Tosh is hitting the stage in Sin City for a super special funny good time. The creator of Tosh.0 on Comedy Central, he takes his unique style on the road to ensure audiences understand the life of a controversial comedy that just plain doesn't care. His rogue style is somewhat misleading at times but he has all the right punch lines that are sure to get the crowd rolling on the floor with laughter. He is often referred to as an envelope pusher because of his non-politically correct humor that plays out during his performances that includes everything in life from being sexist to racist to homophobic and he delivers all the right lines at the right moment. He has further honed his style of comedy by producing Brickleberry a new cartoon series on Comedy Central that is sure to be a hit and now is your chance to see this comedy show.
Steve Martin & Martin Short: You Won't Believe What They Look Like Today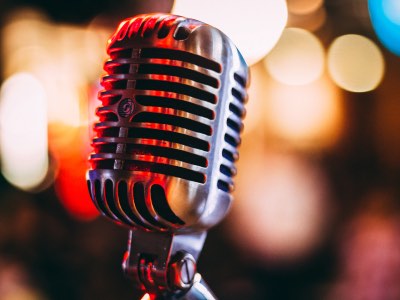 Venue: Wynn Las Vegas
Dates: Steve Martin & Martin Short perform on December 15,16, 2023.
Fans of comedians have seen these two together for years in everything from movies to Saturday Night LIve to touring large venues and now you can watch Steve Martin & Martin Short: You Won't Believe What They Look Like Today tour on stage again in Sin City. The duo were meant for each other and the Encore Theater is the ideal venue which puts you right in the funny action. Their performance is masterful with each punchline coming out of thin air with little or no warning. The pair has no problem making jokes about each other, another celebrity, or Hollywood itself throughout their performance. Audiences laugh when Steve plays Marty as his ventriloquist puppet while he's making a joke and there is always a little music on stage when these two pair up. People enjoy the revival-style music accompanied by the Steep Canyon Rangers with Jeff Babko on piano, so don't be surprised when Marty plays the Stepborther to Jesus while Steve strums away on his signature banjo. Don't miss Steve Martin & Martin Short's Las Vegas comedy show if you are here in September 2023!
Kevin James - The Irregardless Tour
Photo courtesy of The Mirage
Venue: The Mirage
Schedule: Kevin James' shows are scheduled for October 19,20,21, 2023
Kevin James is coming to The Mirage with three Las Vegas comedy shows as part of his current "The Irregardless Tour"! Kevin James is most famous for his role as Doug Heffernan in the sitcom TV show "The King of Queens." His portrayal of the lovable delivery driver captured my heart. In addition to his successful acting career, Kevin James is a very funny stand-up comedian with a unique and family-friendly approach to humor. What I enjoy the most about his comedy routines is his storytelling ability and the vivid pictures that he paints with his stories, whether it's about putting his kids to bed or a cop presenting him with a cigar and giving instructions on how to enjoy it. When it comes to engaging crowds with hilarious anecdotes about things we can all relate to, Kevin James is the expert. So mark your calendars for October 19, 20, and 21 and get ready for a night of laughter as Kevin James brings his relatable and down-to-earth humor to The Mirage this fall!
Jeff Foxworthy
Photo courtesy of The Mirage
Venue: The Mirage
Schedule: Jeff Foxworthy's shows are scheduled for December 15,16, 2023
Jeff Foxworthy is bringing his Southern charm to The Mirage for two hilarious nights as part of his tour entitled Good Old Days. Jeff Foxworthy is a master storyteller and the author of several books such as "You Might Be A Redneck If", a few books on the subject of "Redneck Dictionary" and several funny books for children. He is one of the most beloved comedians on stage today thanks to his ability to find hilarious in everyday situations and, of course, thanks to his unique brand of red neck jokes. While he is mostly famous for his hilarious portrayals of redneck culture, at this tour we can expect something new, or, rather something old? This time around, Jeff Foxworthy decided to explore whether the older generation reminiscing about the "good old days" were onto something. So this is what we are going to find out at his new Las Vegas comedy shows at The Mirage!
More Shows
Get Your Free Las Vegas Events Calendar!
Best of Vegas