Las Vegas Country concerts 2023
Here are the best Las Vegas country concerts scheduled in 2023, plus top bars and permanent shows. Put on your cowboy boots, get prepared to learn line-dancing and set off to party the night away at the rocking Country bars in Sin City. These places playing country music range from adult only venues with scantily-clad sexy girls in leather to all-family outings. Classic country music is the vibe with live bands and world class DJ's. Trying to a ride and stay on a mechanical bull is a must, as is playing beer pong and eating home-made BBQ speciality foods.
Las Vegas country concerts schedule in 2022
Las Vegas country concerts schedule in 2023
X Country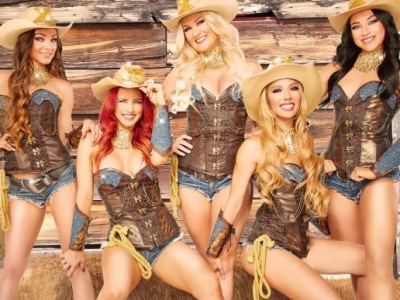 Location: Harrah's Hotel
Schedule: Thursday-Monday at 10:00 pm
A great Las Vegas country music show for adult entertainment with a difference is the X Country. Be thrilled by beautiful topless girls dancing in sexy costumes and singing a range of current and classic country music hits. The vibe is hot, steamy and high energy. The theatre is small and intimate and you can relax at a table and enjoy a meal and a drink while watching the show. A fabulous, funny comedian will entertain you at half time and then the show continues. The sets are amazing and unusual, with fabulous props and state-of-the-art lighting effects.
More Shows
Get Your Free Las Vegas Events Calendar!
Grand Canyon Helicopter Tours by Papilloin
Grand Canyon Helicopter Tours by Maverick
Awesomest Things to do in Las Vegas Every Day!