Las Vegas Concerts Schedule 2017-2018
Las Vegas concerts in 2017-2018 include many permanent resident performers that headline on the Strip. Plus, there are many Rock, Alternative, Metal, R&B, Country, Latin concerts and live music gigs by bands and singers on tour. Vegas is exactly the place to enjoy live music! If you want to catch a hot concert between the poker tables, browse this concerts schedule to see what's on tonight or who is singing when you are here. Read the guide and get your discount tickets below to upcoming hottest concerts by the hottest stars.
Top Headliners
Below is a listing of upcoming Las Vegas concerts playing in 2017-2018. These are the most popular performers headlining on The Strip. Check their schedule to see if they are performing when you are here.
Calendar
Here is a schedule of Rock, Pop, Hip Hop, R&B, Soul, Country & Latin live music headliners performing in 2017 and 2018.
What's Hot
Rod Stewart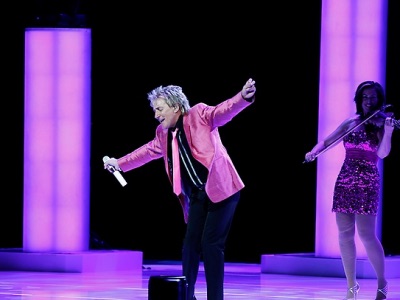 Venue: Colosseum at Caesars Palace
Show Times: Rod Stewart comes back to Vegas to perform between June 12-23, 2018.
Britney Spears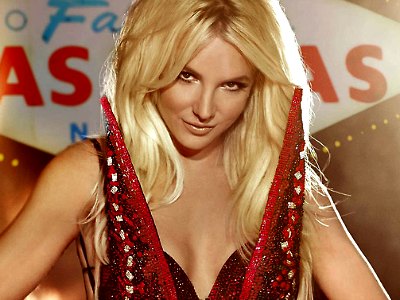 Venue: The Axis powered by Monster at Planet Hollywood Resort & Casino
Show Times: Britney Spears' Las Vegas concerts are scheduled for: December 19, 27-31, 2017.
Wayne Newton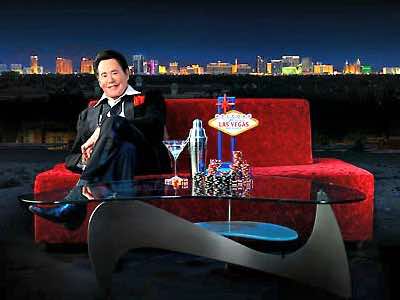 Venue: Windows, Bally's
Show Times: Select days, at 7:30 pm
Legendary entertainer Wayne Newton is back on Las Vegas Strip with his new concert program "Up Close And Personal". He will perform in Vegas on select dates in until July 2018.
Raiding the Rock Vault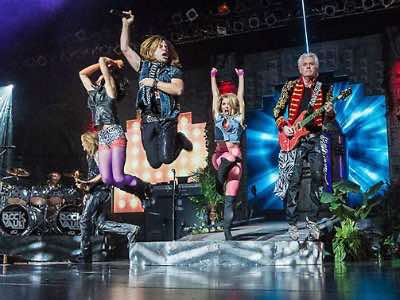 Show Times: 8:30 pm, see schedule
Venue: Vinyl, Hard Rock Hotel
Age restrictions: 5+
Tenors of Rock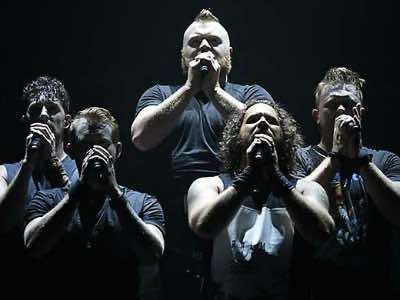 Venue: Main Showroom, Harrah's
Show Times: Wednesday-Monday at 8:00 pm
When you want a truly delightful musical experience and you enjoy some great rock-n-roll, then the Tenors of Rock is a must see Las Vegas concert for you and the family. Performing in the Main Showroom at Harrah's, the Tenors of Rock will bring your love of music to life in this 90-minute performance. The Tenors of Rock is composed of five male vocalists from the United Kingdom who have a wide range of talent that is displayed during the show. You will hear engaging renditions of legendary music like Whole Lotta Love, Sweet Child of Mine and Back in Black. The Tenors of Rock are joined on stage by a fabulous set of musicians that will leave you dancing and singing even as you are leaving the show. So, if you want to hear some of the best versions of songs from artists like Bon Jovi, Aerosmith, The Kinks, The Who as well as many more, then the Tenors of Rock is a must see.
World's Greatest Rock Show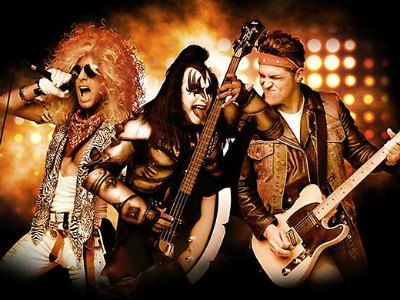 Venue: Stratosphere Theater
Show Times: Tuesday-Saturday at 9:00 pm
One of the best new Las Vegas concerts is the World's Greatest Rock Show where you can listen to some of the greatest rock-n-roll legends of all time. Performing at the Stratosphere Theater, this 75-minute extravaganza of music will have your hips swaying and your mouth singing the words. You can watch such standout artists like Kiss, Guns N' Roses, Aerosmith, the Rolling Stones, AC/DC and Bon Jovi. You will be thrilled with the spot on accuracy of the impersonating artists as they roll through sets that include songs like Highway to Hell, Satisfaction, Dream On, Sweet Child O' Mine and Wanted Dead or Alive. This is a show that is packed with memories of the past and is perfect for sharing with your family. The stage is set with plenty of special effects from lasers to fire, so get ready because I Wanna Rock N Roll All Night especially when in Las Vegas!
The Righteous Brothers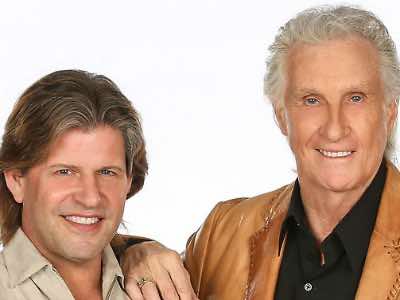 Venue: Main Showroom, Harrah's
Show Times: 6:00 pm. See schedule
The Righteous Brothers have been pleasing audiences worldwide for over 50 years. Originally composed of the dynamic duo of Bobby Hatfield and Bill Medley, the Righteous Brothers brought a certain energy and love to the stage that put a smile on your face as well as a groove to your dancing style. With the passing of Bobby Hatfield in 2003, the Righteous Brothers have brought back that loving feeling which so many fans yearned for in the past. Accompanying Bill Medley on stage now is Bucky Heard who does not miss a beat while performing in the place of Hatfield. This is your chance to listen to one of the all-time great musical duos that have endured over the years with their classic style rock-and-roll. You can expect to hear such favorites as Rock and Heaven, The Time of My Life and You've Lost That Loving Feeling. One thing for sure about the Righteous Brothers is that the duo will bring back many memories from the past and will create many more during their Las Vegas concerts.
The Bronx Wanderers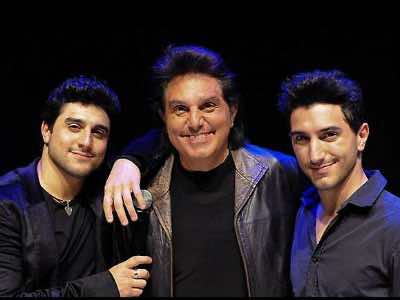 Venue: Windows Theater at Bally's
Show Times: Daily at 5:30 pm
The Bronx Wanderers is the perfect Las Vegas concert when you want to listen to all of your old time musical favorites. Performing at the Windows Theater at Bally's, the Bronx Wanderers will fulfill all of your childhood and adult dreams of music. The three performers who are backed by a live band will have you standing and dancing. The Bronx Wanderers take you through the whole gambit of rock-n-roll from the 1950s to the 1970s. The trio is flawless in their renditions of songs from such top groups as the Dion, Frankie Valli and the Four Seasons to the Beach Boys. The Bronx Wanderers even throw in a little present day from bands like Coldplay. When you are looking for that one musical show that will excite everyone in the family from young to old then the Bronx Wanders will fit that bill perfectly.
The Scintas
Venue: Plaza Showroom
Show Times: Fridays and Saturdays at 7:30 pm
Reba, Brooks & Dunn - Together In Vegas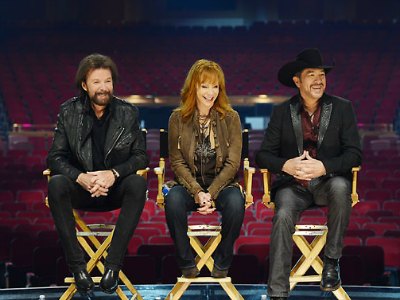 Venue: Colosseum at Caesars Palace
Reba, Brooks & Dunn get together in Vegas for a series of concerts running between November 29, December 1-9, 2017
Solid Gold Soul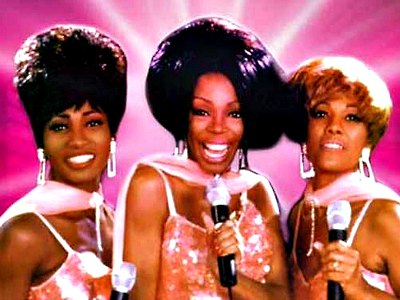 Venue: Windows Theater at Bally's
Show Times: Thursday-Sunday at 7:30 pm
No matter what age you are or what decade of music you grew up listening to, there are some songs that just stick in your mind. One of the hottest new Las Vegas concerts is Solid Gold Soul at Bally's Window Theater where you will be enthralled listening to all of your old Motown favorites performed by stunning artists of impersonation who look just like the original star. Solid Gold Soul is a 90-minute show that has all the big names from the past such as Diana Ross and the Supremes, Sam Cooke, James Brown as well as Stevie Wonder. You will be dancing at your table as these highly accurate artists bring the old music to life on the stage and you will go home thinking that these artists never died because their music is timeless and touches many generations. Solid Gold Soul is a great option for families, couples and people who just want to remember and listen to the best Motown classics of all-time.
Top Concert Venues

Wondering what's on in Las Vegas right now? Check out what's on in all concerts venues! If you are not familiar with the city, you should know that the hottest Las Vegas concerts usually take place in these venues: The Joint - Hard Rock Hotel, &nbsp Caesars Palace - Colosseum, &nbsp Planet Hollywood Theater Of The Performing Arts, &nbsp Venetian Hotel & Casino, &nbsp MGM Grand Garden Arena, &nbsp Mandalay Bay - Events Center, &nbsp Thomas & Mack Center.
Caesars Palace Colosseum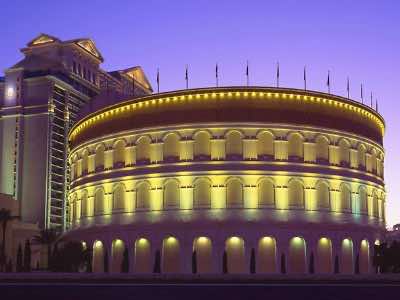 Colosseum At Caesars Palace Live Music Events
The most high-profile Las Vegas concerts in 2017 take place at Caesars Palace - one of the best luxury hotels in Vegas with prime location on The Strip. They host the hottest pop concerts and performances by the most famous stand up comedians in the city at their prime venue Colosseum, reminding of the real Colosseum from Rome. Current resident performers at the Colosseum are Celine Dion, Elton John, Shania Twain and Rod Stewart.
What's Hot