Las Vegas Concerts 2023-2024 - Monthly Schedule
Las Vegas concerts in 2023 and 2024 include residency performers such as Usher, Keith Urban, Luke Bryan, Katy Perry, Garth Brooks, Miranda Lambert, Carrie Underwood, U2. There are plenty of permanent concerts, dance shows and tribute bands, that you can catch almost any day, such as Australian Bee Gees, Donny Osmond, Hitzville, America's Got Talent Live, Illuminate, Terry Fator.
Las Vegas concerts in September 2023
09/1-30 - Adele
09/2-10,28-30 - Lady Gaga
09/14-16 - Barry Manilow
09/29-30 - U2
09/23-30 - Carrie Underwood

-->More September events
Las Vegas concerts in October 2023
10/1-5 - Lady Gaga
10/5-28 - U2
10/6-28 - Adele
10/6-14 - Katy Perry
10/11-21 - Lionel Richie
10/11-28 - Usher
10/12-21 - Barry Manilow
10/20-28 - Billy Idol

-->More October events
Las Vegas concerts in November 2023
11/1-4 - U2
11/1-12 - Santana
11/1-18 - Keith Urban
11/3-4 - Adele
11/3-4 - Katy Perry
11/9-30 - Barry Manilow
11/10-22 - Rod Stewart
11/29 - Garth Brooks
11/29 - Carrie Underwood
11/30 - Miranda Lambert

-->More November events
Las Vegas concerts in December 2023
12/1-16 - U2
12/1-9 - Barry Manilow
12/1-9 - Carrie Underwood
12/1-16 - Garth Brooks
12/2-16 - Miranda Lambert
12/22-23,28-31 - Bruno Mars
12/29-31 - Luke Bryan

-->More December events
Las Vegas concerts in January 2024
01/3-6, 27 - Luke Bryan
01/12-14 - Frankie Valli and the Four Seasons

-->More January events
Las Vegas concerts in February 2024
02/3 - Los Tigres del Norte
02/9-10 - Kool & the gang

-->More February events
Las Vegas concerts in March 2024
03/1-2 - Madonna
03/6-16 - Carrie Underwood
03/22-20 - Foreigner

-->More March events
Las Vegas concerts in April 2024
04/3-6 - Foreigner
04/4-6 - Frankie Valli and the Four Seasons
04/12-20 - The B-52s
04/18-24 - Garth Brooks
04/19 - Luis Miguel

-->More April events
Las Vegas concerts in May 2024
05/10-26 - Shania Twain
05/22-31 - Carrie Underwood

-->More May events
Lady Gaga Jazz & Piano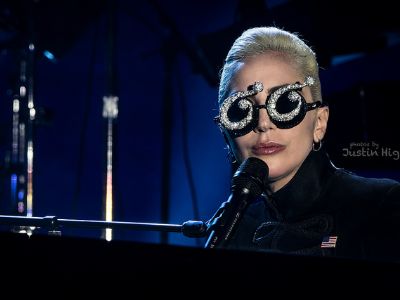 Venue: Park theater at Park MGM
Dates: August 31, September 2-10, 28-30, October 1-5, 2023
Every year the Entertainment Capital of the World surprises visitors with new Las Vegas concerts that bring in the top performers from around the world and 2023 is no different with Lady Gaga hitting the stage. Performing at the Park Theater within the new Park MGM Resort, Lady Gaga is sure to convey plenty of Bad Romance in Sin City to please her monsters. Her residency is running on selected dates.There are a Million Reasons for you to put your Poker Face on and get ready for a Bad Romance with Lady Gaga concert in Las Vegas. We were all Born This Way to Just Dance and don't think John Wayne is going to stop Paparazzi from being Shallow so get your LoveGame ready to Dance in the Dark.
Photo by Justin Higuchi
Usher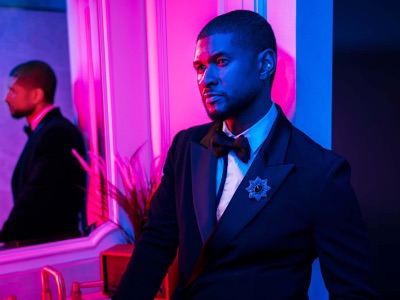 Venue: Park MGM
Dates: Usher takes the stage during October 11-28, 2023
Please Don't Waste My Time asking about the intensity that Usher will bring to the stage during his sold-out concerts. Performing at Dolby Live at Park MGM, the eight-time Grammy Award-winning artist takes the stage to perform material from his stellar 20-year career. Usher's superstar appeal knows No Limit as he gracefully starts Moving Mountains with his bad boy Bad Habits on stage. If you've been to Usher's show anywhere else, you might have an idea of what to expect from his Las Vegas concert, but I'll tell you anyway. From the very beginning until the very end, the atmosphere at Dolby Live is filled with energy and thrill. Usher's style incorporates R&B, pop, hip-hop, soul, and electronic dance music, and his dance moves are infectious. His show at Park MGM is a large-scale show that includes professional dancers, acrobats, roller skaters, and even a touch of Broadway. It's no wonder that Usher's concert is currently one of the most popular in Vegas, and I highly recommend attending if you're in town during his residency dates!
Miranda Lambert: Velvet Rodeo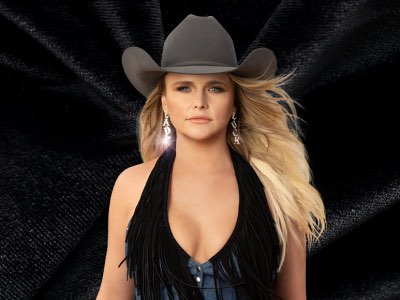 Venue: Bakkt Theater at Planet Hollywood
Date & Time: Miranda Lambert's residency is set for November 30, December 2-16, 2023
Miranda Lambert was Famous in a Small Town but now she is Hell on Heels and ready to take her Little Red Wagon of 37 Academy of Country Music Awards to Sin City for you to enjoy in Miranda Lambert: Velvet Rodeo, her newest Las Vegas concert. Performing at Bakkt Theater, Miranda Lambert is Only Prettier after winning her ninth ACM Female Artist of the Year Award. Lambert is the Modern Country Queen who brings high-energy and unbelievable charisma to her spectacular shows where you can listen to such hits like The House That Built Me, If I Was a Cowboy, Fooled Around and Fell in Love, and It All Comes Out in the Wash. Her Vegas residency is sure to bring smiles to your face and a little jump to your step as she sways across the stage trying to repair Mama's Broken Heart. So don't get Drunk because you know Tequila Does make you Feel a Sin Comin' On and Lambert is ready to remind you there is not More Like Her to see in concert.
Garth Brooks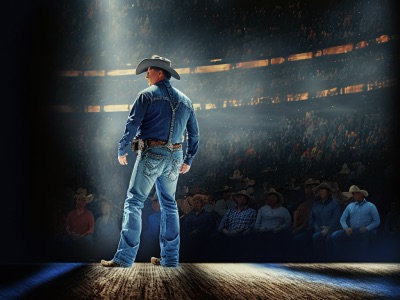 Venue: Colosseum within Caesars Palace
Garth Brooks shows are scheduled for November 29, December 1-16, 2023; then in 2024 in April 18-28, May 2-5, June 26-29, July 3-13, 2024
Performing at the Colosseum within Caesars Palace, Garth Brooks brings his talents to the stage accompanied by a large ensemble of musicians and dancers to light up the stage for his long-awaited residency. We all have friends in low places, so don't ask me how I know, because people are shameless and sometimes much too young to understand the greatness of this musician, who has graced the stage for decades. Your ears will be delighted to hear songs like "She's Every Woman," "Ain't Going Down ('Til the Sun Comes Up)," "To Make You Feel My Love," and "The Beaches of Cheyenne." Brooks doesn't miss a beat, making each performance a once-in-a-lifetime listening pleasure that answers unanswered prayers on a nightly basis. So, if you need to hear "The Cowboy Song," because that's what cowboys do, then you need to experience Garth Brooks live in Sin City during his masterful show.
More about Garth Brooks' upcoming Concerts
Lionel Richie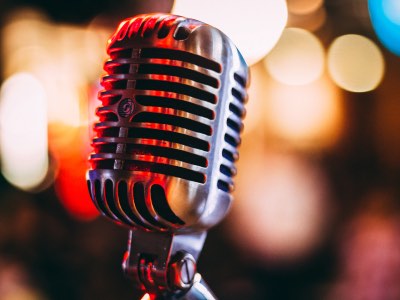 Venue: Wynn Las Vegas
Date & Time: Lionel Richie's is performing during October 11-21, 2023
A must see Las Vegas concert in 2023 that will have you Dancing on the Ceiling All Night Long is Lionel Richie. Performing at the Encore Theater with the Wynn, this iconic love song writer/singer brings his magical voice to the stage during his 90-minute show that will have you leaving with a Tender Heart. Since his early days with the blockbuster group the Commodores, he has honed his abilities to melt your heart away with his beautiful melodies and tones that have become classic love songs over the years. While on stage he is master of love playing hits songs like You Mean More to Me, Just Can't Say Goodbye, and Say You, Say Me will leave a tear flowing down your cheek. You can say he is Stuck on You but really he loves the crowds and plays out every night with Endless Love that keeps bringing his fans to say Hello to him. So let's just make it Easy Like a Sunday Morning and take that lovely Lady next with you and he will make sure that Love Will Conquer All during this must see show.
Keith Urban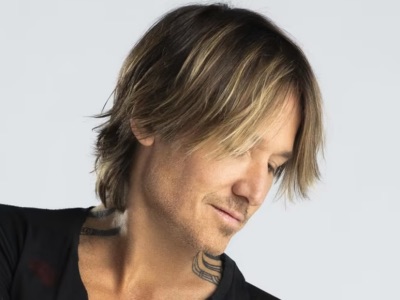 Venue: Bakkt Theater at Planet Hollywood
Date & Time: Dates for Keith Urban's residency are set for November 1-18, 2023
Keith Urban is one of the best country music artists of all time and he is gearing up for a Long Hot Summer and is Coming Home to Sin City. Performing at the Bakkt Theater, the four time Grammy Award winning performer has revamped his show with numerous hits from his great catalogue of country music. You won't be disappointed in this Las Vegas concert that is sure to bring out the best of Urban's musical abilities. Urban is a genius on stage and you are sure to hear classics like Blue Ain't Your Color, Days Go By, Stupid Boy, and his new hit song We Were. The venue with its state-of-the-art sound system, general admission seating, and multimedia effects is ideal for his stage prowess for Somebody Like You to go watch one of the most acclaimed country music artists of our generation.
The B-52's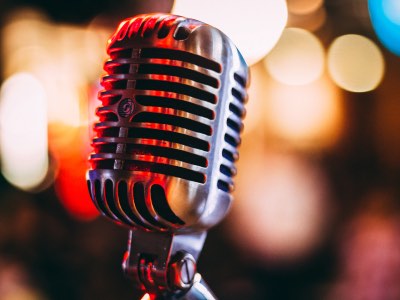 Venue: The Venetian
Date & Time: The B-52's shows are scheduled for August 25-30, September 2-3, 2023, April 12-20, 2024
One thing for sure is that you will Party Out of Bounds and feel like you are back in Summer of Love when you go listen to the stunning residency of the B-52s- Love Shack Takeover in Las Vegas. Performing at The Venetian Theater within The Venetian Resort Las Vegas, the ultimate party band brings all the right music and attitude to the stage for this exclusive Vegas residency that will surely blow your mind to someplace 53 Miles West of Venus. The iconic band has plenty of brilliant choreography from Strobe Lights to wild clothing to hair that you won't believe is real to their fun attitude that will make this a show of all time memories. You can expect to hear classic hits like The Flintstones, Revolution Earth, Rock Lobster, She Brakes For Rainbows, and when they tear into a rousing version of Love Shack, you will know that lots of Hot Pants Explosions will happen in the crowd. The original band members are truly one-of-a-kind and their Las residency is sure to crown them as the new Queens of Las Vegas.
Barry Manilow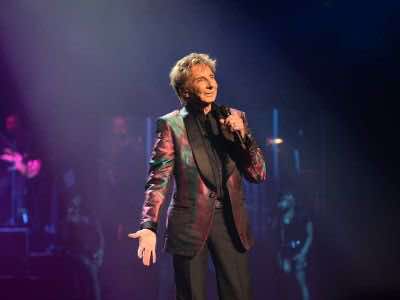 Venue: Westgate Las Vegas Resort and Casino
Dates: Barry Manilow's is performing during September 14-16, October 12-21, November 9-30, December 1-9, 2023
Barry Manilow is one of the most iconic singer/song writers of all times and brings his energy to the stage in the entertainment capital. Performing at the International Showroom within the Westgate Las Vegas Resort and Casino, Manilow performs an ideal Las Vegas concert for all ages to see. Over his career, Manilow has sat on top of the charts with 12 number one hit songs that include standouts like Mandy, Copacabana and Can't Smile Without You. The 90-minute show brings the audience to their feet with superb choreography that includes multiple wardrobe changes, beautiful dancing women and a stellar multimedia show which include plenty of incredible lighting. Manilow's new show highlights his career over the years which are packed with accomplishments including one Grammy, three American Music Awards and two Emmy Awards. Manilow's perfect voice has not lost an octave and his piano prowess is spectacle to see in itself. His new show has people singing along as well as swaying in with their loved one as they listen to one of the best singer/song writers to ever hit the stage.
Carrie Underwood: Reflection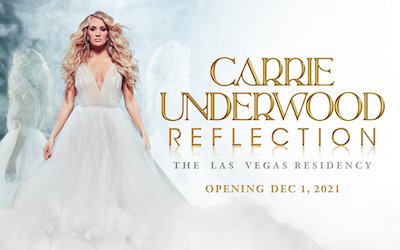 Venue: Resorts World
Show Times: Carrie Underwood's is set to perform during September 23-30, November 29, December 1-9, 2023; March 6-16, May 25-31, June 1, August 14-24, 2024
You might have thought it was Just a Dream but now is your chance to watch an exciting Las Vegas concert when Carrie Underwood: Reflections hits the stage in Sin City. Performing at The Theater within Resorts World Las Vegas, Carrie Underwood is ready for a romping night of music that will have you Blown Away. Underwood is a three time Grammy Award winner that is more than just an All-American Girl and will make sure during her show you don't feel like Drinking Alone. Her grace on stage and powerful vocals are fantastic with choreography that even has Cowboy Casanovas swaying in their seats. Her limited engagement is packed with her classics hits from Jesus, Take the Wheel to Something in the Water to Little Toy Guns and you are sure to be pleased with her soothing rendition of Amazing Grace. So Before He Cheats on you, hop in one of the Two Black Cadillacs and watch the stunning Underwood show where in the end Love Wins all the time.
Foreigner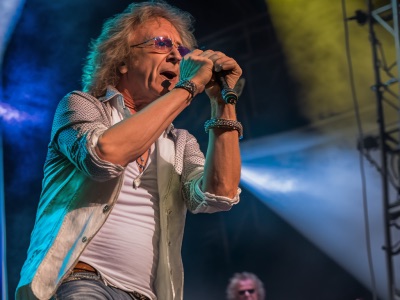 Venue: The Venetian
Date & Time: Foreigner performs in Vegas during March 22-30, April 3-6, October 25-30, November 1-9, 2024
Sin City is a Long, Long Way From Home, but it is the only place to see a great Las Vegas concert and you will feel like a Juke Box Hero while listening to Foreigner. Performing at the Venetian Theater within the Venetian, the band is ready play Head Games with the audience with their unique style of rock-n-roll. With many of the original band members, the band is sounding tight as ever making this an Urgent show to see. You won't feel Cold as Ice while listening to their music that is choreographed with splendid multimedia effects second-to-none. Instead you will feel Hot Blooded as your ears and eyes pop with joy as you listen to classic hits like Waiting for a Girl Like You, I Want to Know What Love Is, and we always want to know how it Feels Like the First Time.
Luke Bryan: Vegas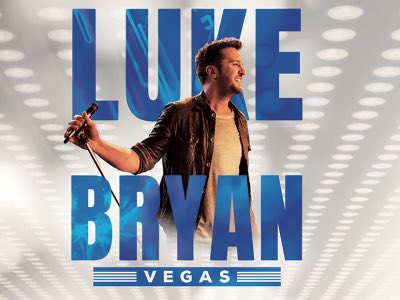 Venue: Resorts World
Show Times: Luke Bryan's Las Vegas residency is set for for August 30, September 2-9, December 29-31, 2023, January 3-6, 2024
There is no reason for you to be Home Alone Tonight when you can go Drink a Little Whiskey Down and watch a perfect Las Vegas concert in 2023 by Luke Bryan in Sin City. Performing at The Theater within Resorts World Las Vegas, Luke Bryan: Vegas is sure to Light It Up when he hits the stage with his extraordinary catalogue of country music that will have you drinking One Margarita more. Bryan has big vocals, a feisty guitar, and is truly a Country Man looking to Kick the Dust Up in Sin City. Your ears will be thrilled when he plucks away on his favorites from Sunrise, Sunburn, Sunset to Someone Else Calling You to Rain is a Good Thing and when he sings Huntin', Fishin' and Lovin' you will want to Drink a Beer. His stage show is unique bringing together a full band of talented musicians to Strip It Down during the high-powered performance that will leave you awe struck. So if it's time to Kiss Tomorrow Goodbye and have some fun in Sin City, then put on your Knockin' Boots, your best cowboy hat, and jeans before going to see Luke Bryan's show.
James Taylor And His All Star Band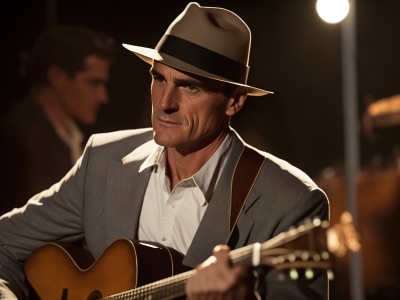 Venue: Resorts World
Show Times: James Taylor's Las Vegas residency is set for June 3-10, 2023
Let us Shed a Little Light and Shower the People with the good news that James Taylor and His All-Star Band are ready to hit the stage in Sin City for five Las Vegas concert dates. Performing at the Chelsea within the Cosmopolitan Las Vegas, Taylor is joined by an eclectic band of talented musicians which have you swaying to Sweet Baby James before the Steamroller takes you back to memories of yesteryear. Over his 50 year career, Taylor has thrilled audiences with his musical prowess with songs from You've Got a Friend to Up on the Roof to Carolina in My MInd and let's not forget about Today Today Today because he has not lost his magical touch on the guitar or piano. The choreography during the performance is simple but there is lots of storytelling connecting the dots from a beach in Mexico to climbing a mountain in Montana. He is ready to Shower the People with harmonic melodies while taking you down a Country Road during a storm of Fire and Rain making this a must see show.
Erika Jayne
Photo courtesy of House of Blues
Venue: House of Blues
Show Times: Erika Jayne is set perform during August 25-26, September 1-3, 22-23, December 1-2, 15-16, 2023
Erika Jayne, the queen of the dance floor and performer of many Billboard chart-topping dance hits, has announced her comeback to the entertainment scene with a bang! She is bringing her brand-new pop dance show to the House of Blues at Mandalay Bay. Her Las Vegas concert is entitled 'Bet It All On Blonde!', and that's exactly what I am doing and you should too when you go see her show. Although there aren't many details available at the moment, I bet it all that we'll find fantastic choreography, cool dance routines backed by hot dancers, over-the-top glamour, plenty of skimpy costumes, and a lot of dancing and fun—everything that makes a cool dance party! Hopefully, her popular dance hits will also be part of the show, making it a 'Pretty Mess' and a 'One Hot Pleasure' of a 'Rollercoaster' ride!
Earth, Wind and Fire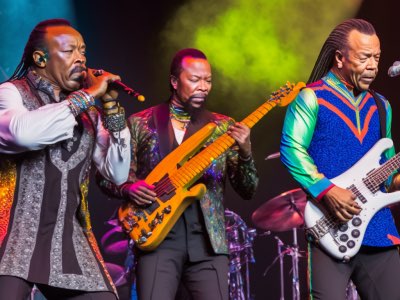 Venue: The Venetian
Date & Time: Earth, Wind and Fire music performance is scheduled for October 20-28, November 1-4, 2023
You can Getaway and complete a Fantasy of your mind when you go to see the 50th anniversary of Earth, Wind and Fire perform in Sin City. Performing at the Pearl Theater within the Palms, their 90-minute Las Vegas concert is about to start cracking with all the incredible grooves from years past. The band is in perfect shape with lots of original members ready to bring their energy to the stage with a fabulous choreographed production that is sure to be a Shining Star. They are more than happy to be Side by Side again playing and singing where you can listen to stellar hits like I've Had Enough, I'll Write a Song for You, and That's the Way of the World. Don't be surprised if they Keep Your Head in the Sky and not In a Stone as you groove to one of the best funk bands to hit the stage in Sin City while they Sing a Song that may light a Serpentine Fire in you that takes you back to a beautiful September night where you danced with your partner until the sun came up in the morning.
Billy Idol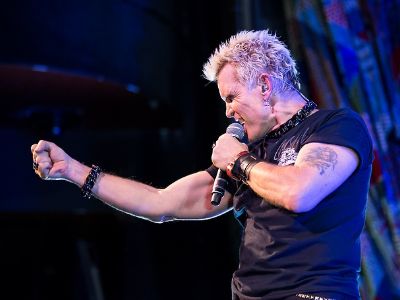 Venue: Chelsea at The Cosmopolitan
Dates: Billy Idol returns to the Strip to perform during October 20-28, 2023
Break out your leather jacket and pants if you have them and get ready to rock the night away when you go to watch the legendary rocker Billy Idol. Performing at the Pearl within the Palms Casino Resort, he will be rocking the stage during his 90-minute Las Vegas concert that is sure to have his spiked hair reaching out to new heights. You will be amazed at how well his voice has held up over the years and you are guaranteed to hear that patented Rebel Yell from him at some point in the show. He is accompanied by world-class rock musicians and multimedia choreography that will light the sky up with lasers and pyrotechnics. His classic sinister smile and leather jacket will only add to the entertainment for the evening when he cuts into a ruckus version of Dancing with Myself. No matter have much Mony Mony you might have, you won't be disappointed swaying with the music that is sure to make you want to go have a White Wedding while you are dressed in all your fine leather clothes.
Rod Stewart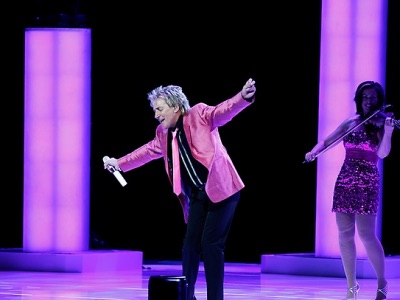 Venue: Colosseum at Caesars Palace
Show Times: Rod Stewart's Las Vegas residency is set for November 10-22, 2023
Tonight's the Night for you to enjoy watching one of the more accomplished British singers when you buy tickets to go see Rod Stewart. Performing at the Colosseum, his 90-minute Las Vegas concert will make you feel Forever Young. He started his career 50 years ago playing first with legendary guitarist Jeff Beck and then the Faces with Ron Wood before he set out creating his own path to a lustrous career that earned him an English Knighthood from the Queen of England. His voice has not lost the beautiful tones and sounds that have created hits like Maggie May, The First Cut is the Deepest, and he still has all the right moves with his Hot Legs. His stage presence is incredible and he is backed up by a full complement of musicians including a horn section that is sure bring out favorites of the past like What a Wonderful World, Have You Ever Seen the Rain, and Baby Jane. Don't be surprised if he brings someone on stage and asks them Da Ya Think I'm Sexy because there is no Reason to Believe that he won't.
Bruno Mars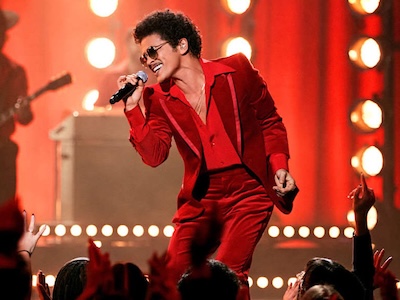 Venue: Dolby Live at Park MGM
Dates: Bruno Mars residency in Las Vegas is set for August 25,26, December 22-23, 28-31 2023
Now is your chance to watch and listen to a memorable night of Uptown Funk when you go to see Bruno Mars play in the entertainment capital. Performing at the Dolby Live at Park MGM, this magical night of 24K Magic will have you dancing and singing all evening long. Seeing him on stage is like watching Versace on the Floor when his feet move in lightning speed to an incredible beat that is sure to have you Wake Up in the Sky and Talking to the Moon. His treasure of a voice is highlighted throughout the show with hits like The Lazy Song, Grenade, and Liquor Store Blues. Bruno Mars doesn't miss a beat as he prances on stage and you won't worry about being Locked Out of Heaven because the stars look after people Just the Way You Are. His full complement of musicians brings big sound and lots of joy to the crowd during his performance that is sure to be Too Good to Say Goodbye. So find out for yourself because I know That's What I Like to hear for the rest of my life after seeing these masterfully choreographed concerts in Las Vegas.
Santana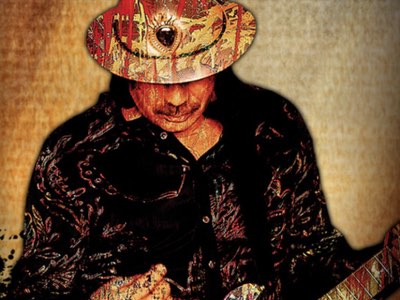 Venue: House of Blues at Mandalay Bay
Carlos Santana's residency is set for May 17-28, September 6-17, November 1-12, 2023
An Intimate Evening With Carlos Santana is among the most in-demand concerts in Las Vegas in 2023! Carlos Santana, renowned as one of the most exceptional guitarists of all time, is headlining at the House of Blues located in the Mandalay Bay Resort & Casino. Accompanied by a group of gifted drummers and keyboardists, Santana delivers a captivating performance that seamlessly blends rock, blues, samba, and jazz music. The venue's cozy atmosphere and nightclub ambiance make it an ideal setting for a night of dancing, as Santana and his band put on a high-energy show that will leave the audience mesmerized. Fun evening for all Santana and a fusion of Latin/rock music fans guaranteed. Note that with La Zona Fiesta tickets you will see the band up close - those are standing tickets for those who want to party and dance. Table tickets are for those who want to enjoy dinner and show at the same time.
Kool & the Gang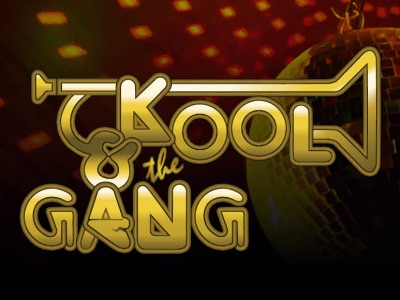 Venue: Westgate Resort
Show Times: Kool & The Gang are performing on October 5-10, 2023, and then in 2024 on February 9-10, May 24-25, August 2-3, October 4-5.
The Gang Is Back Again and you are in for a real Celebration of old time funk and groove when you get your tickets to go see Kool & The Gang in Sin City. Performing at the International Theater within Westgate Resort and Casino, this iconic funk band is ready to Get Down On It during their residency Las Vegas concerts. Originally formed in 1969, Kool & The Gang has produced 31 gold and platinum albums, received two Grammy Awards, and seven American Music Awards. You can be assured the night is going to be Big Fun when you Let The Music Take Your Mind on an exciting trip that takes you to a Higher Plane. The band has not lost their sex appeal either, with songs like Open Sesame, Funky Stuff, Ladies Night, and you will be grooving to Jungle Boogie once again. So, Let's Go Dancing in a Special Way and go watch Kool & The Gang when you are in Las Vegas.
U2: UV Achtung Baby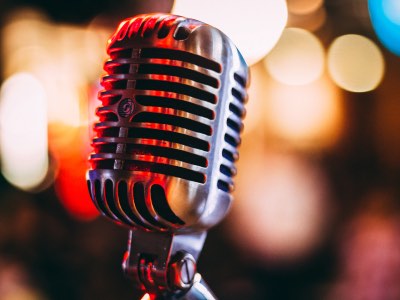 Venue: MSG Sphere
Show Times: U2 is scheduled to perform in Vegas during September 29-30, October 5-28, November 1-4, December 1-16, 2023
The rumors were right - U2 is taking the stage at the brand-new MSG Sphere in Las Vegas with a show entitled U2: UV Achtung Baby! Get ready for an experience unlike any other, because MSG Sphere is the newest and most innovative concert venue in Las Vegas, featuring the latest technology. This sophisticated venue is the largest spherical structure in the world and promises the most incredible audio and visual experience. Fans of the iconic Irish band U2 can prepare to be blown away by a fantastic experience that incorporates technological stage design, state-of-the-art sound systems, and the high-energy performance that only U2 can offer at MSG Sphere in Vegas. This is your once-in-a-lifetime opportunity to hear "With Or Without You" and other decades-old favorite songs in an entirely new way!
Adele: Weekends With Adele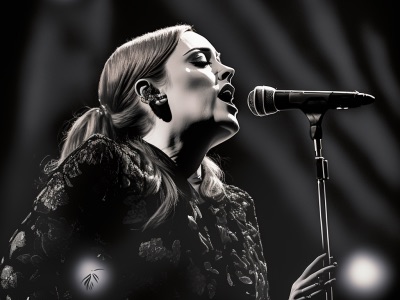 Venue: Colosseum at Caesars Palace
Adele's concerts are scheduled for August 4-26, September 1-30, October 6-28, November 3-4, 2023.
Oh My God, Rumor Has It that Adele is ready To Be Loved by her fans with her soulful voice and music when she takes the stage for her new residency concerts in Las Vegas. Performing at the Colosseum within Caesars Palace, Adele will Set Fire to Rain when she takes the stage for this stunning concert. You will experience her mega hit songs like Woman Like Me, Water Under the Bridge, When We Were Young, and her classic song Someone Like You. Please take it Easy on Me from Rolling in the Deep thoughts about her music because Love is a Game that either sky rockets into fireworks or you Cry Your Heart Out. Her voice is perfect hitting all the right notes that is sure to Remedy all of your problems. So Hold On, because even though we are Strangers by Nature All I ask is to go watch this amazing performer in Sin City.
Ringo Starr And His All Starr Band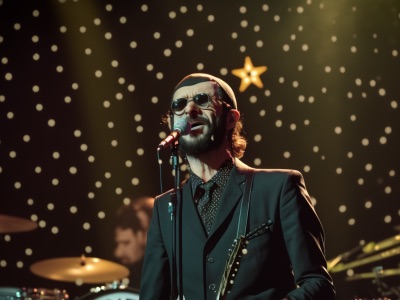 Venue: The Venetian
Date & Time: Ringo Starr And His All Starr Band are coming to Vegas in May 24,26,27, 2023
Get ready to set sail on the Yellow Submarine and experience one of the most highly anticipated Las Vegas residency concerts of 2023 - Ringo Starr and His All-Starr Band! Performing at the Venetian Theater within the Venetian, Ringo has assembled another incredible group of all-star musicians who have plenty of "Work To Do" and can "Act Naturally" on stage with the former Beatles legend as they rock through classic songs from Toto, Men At Work, Edgar Winter Group, and the Average White Band. The venue comes alive with the guitar work of "Johnny B Goode," and your body will sway to "Down Under" while you take a "Free Ride" to Africa in your mind as the group plays effortlessly together throughout the night. The choreography is a psychedelic backdrop, but when Ringo sings "I'm the Greatest," you are quickly reminded that he's ready to spend the night to "Give Peace a Chance".
Katy Perry - Play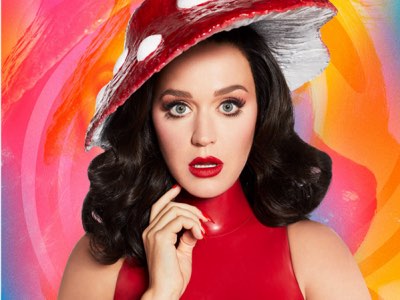 Venue: Resorts World
Show Times: Katy Perry's residency in Vegas is scheduled for October 6-14, November 3-4, 2023
One of the more accomplished pop-rock stars in the world is Thinking of You and when Katy Perry: Play hits the stage you will suddenly be Wide Awake from your Teenage Dream. Performing at The Theater within Resorts World , Katy Perry brings her dynamic style to one of the more intimate settings in the entertainment capital. Perry has always been on the cutting edge with her superb vocals and choreography that will be on full display on stage while your ears are Chained to the Rhythm during the performance. Perry has a diverse catalogue of spectacular music with hits like Never Really Over, The One that Got Away, California Gurls, and Harleys in Hawaii. Katy Perry's presence on stage is enhanced by numerous costume changes that leave your mind wondering why she has Never Worn White. You don't want to make the mistake of missing her upcoming Las Vegas residency concerts scheduled for many dates in 2023. It might make you Cry About It Later but don't worry because it's Not the End of the World and now is your chance to see Perry belt out I Kissed a Girl live!
Van Morrison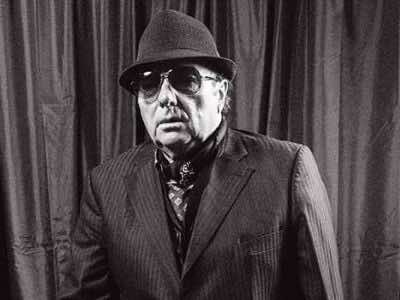 Venue: Bakkt Theater at Planet Hollywood
Dates: Van Morrison's residency is set for September 6-9, 2023
Who says you cannot see royalty on stage? When you go to watch Van Morrison in Las Vegas, you will witness a crowned knight sing some of your favorite songs. Performing at the Bakkt Theater, Van Morrison is bringing his full band for a 90-minute concert in Las Vegas that is sure to have you dancing under the moonlight. He has been a legendary songwriter and singer for decades, and his voice has never sounded better than now as you listen to classic hits like Brown Eyed Girl, Days Like This, and of course, Gloria. The six-time Grammy Award winner and Rock-n-Roll Hall of Fame inductee is sure to have plenty in his repertoire to make sure everyone sings along when he breaks out into songs like Have I Told You Lately. His masterful stage presence and cutting-edge music that is laced with feisty jazz and melodies will leave your mind holding memories of this special musical night for years to come. If you have never witnessed royalty on stage before, then Here Comes the Night for you to act like a queen or king and pay homage to one of the world's greatest musical artists of all time.
Frankie Valli and the Four seasons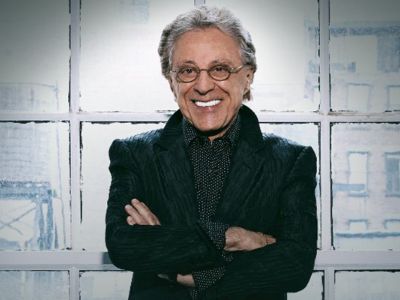 Venue: Westgate Resort & Casino
Date & Time: Frankie Valli' concerts are scheduled for October 26-27, 2023, as well as in 2024 in January 12-14, April 4-6, July 4-6, October 24-26, 2024.
Frankie Valli is a truly must see Las Vegas concert that brings one of the world's most beloved singers to the stage in Sin City. Performing at Westgate Resort, Valli is ready to Walk Like A Man as he prances on stage in a memorable show that highlights his achievements that include being inducted into the Rock-n-Roll Hall of Fame and his eight No. 1 hits over the years. His catalogue of incredible songs dates back to the early 1960s when he was with the Four Seasons, but over the years his voice has aged like a fine wine and he is ready to take Las Vegas by storm once again. The Big Man In Town has an incredible audience appeal and has influenced numerous shows over his illustrious career including the Jersey Boys which has a Broadway favorite for decades. He won't be like a Rag Doll on stage and he knows Big Girls Don't Cry but he can bring a tear to your eyes with his soft voice during a superb rendition of Can't Take My Eyes Off You.
Shania Twain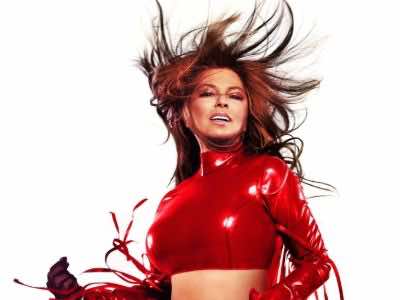 Venue: Zappos Theater at Planet Hollywood
Date & Time: Shania Twain's concerts are scheduled for 2024: May 10-26, August 23-29, September 1-7, November 29-30, December 4-14, 2024
Life's About to Get Good when Shania Twain-Let's Go! hits the stage during another exciting Las Vegas concert in 2024 that is sure to be a must see for you when you are in Sin City. Performing at Zappos Theater within Planet Hollywood, Shania Twain brings her iconic voice and choreography to the stage during a scintillating 90-minute show that is sure to highlight everything throughout her 30 year career as a singer and song writer. You can be assured of listening to her magical voice when she belts out classic favorites like Honey I'm Home, Any Man of Mine, When you Kiss Me, and Rock This Country! Twain has all the right energy to share her musical story with you as she prances on the stage singing and dancing. This is an event that has many VIP packages available so Don't Be Stupid and find your package today.
Permanent Concerts
Neil Diamond Tribute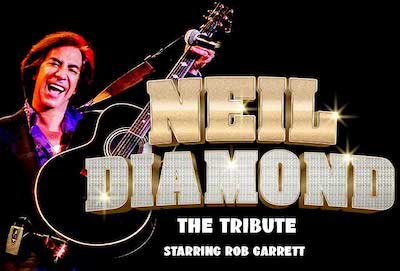 Venue: Alexis Park All Suite Resort
Date & Time: ongoing in 2023
"I'm a Believer" that one of the coolest new concerts coming to Las Vegas in 2023 is Neil Diamond: The Tribute. "If You Know What I Mean", you too will be impressed by the beloved artist, brought back to the stage by Rob Garrett. Performing at the Pegasus Showroom within the Alexis Park All-Suite Resort, Garrett brings all the energy to the stage, delivering "Beautiful Noise" and other famous Diamond songs to you in Las Vegas. A huge fan of Neil Diamond since his first show in 1976, Garrett has attended Diamond's concerts for many years. By perfecting Diamond's classic style, looks, and voice, Garrett's impersonation of the legend has made him Diamond's most renowned tribute act. Having performed his act in many Vegas venues throughout the years, this residency show at the Alexis Park Resort is sure to be a huge hit. You won't believe your ears when he belts out raucous versions of "Song Sung Blue," "Love On the Rocks," and "You Don't Bring Me Flowers." You might even join in on all the singing fun while listening to "Cracklin' Rose" and cheering on "Sweet Caroline," taking you down memory lane while trying to find that perfect "Kentucky Woman."
 America's Got Talent Presents Superstars Live!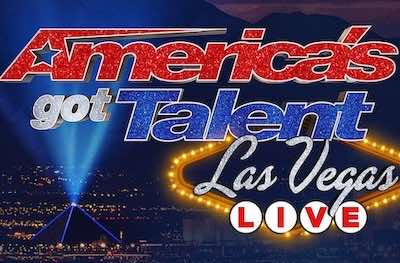 Show Times: Wednesday-Sunday at 6 pm and 8:30
Venue: Luxor Theater
Age restrictions: 5+
America's Got Talent has brought major talent to Vegas, performing at the Luxor Theater within the Luxor Resort and Casino and featuring past seasons' winners. If you enjoy watching the show on TV, now is your chance to see some of the newest and most entertaining talent performing live. This highly popular Las Vegas concert showcases a wide variety of performers, from magicians to musicians to death-defying acrobats, and there is always something special that will catch your attention. Please note that America's Got Talent Live is not a taping of the show; the judges' commentary is pre-recorded to provide interesting and tantalizing feedback. Each show is unique, and the judges fiercely debate each performance based on its quality, uniqueness, and genuine talent."
Get Your Free Las Vegas Events Calendar!
Grand Canyon Helicopter Tours by Papilloin
Grand Canyon Helicopter Tours by Maverick
Awesomest Things to do in Las Vegas Every Day!

Terry Fator: Who's The dummy now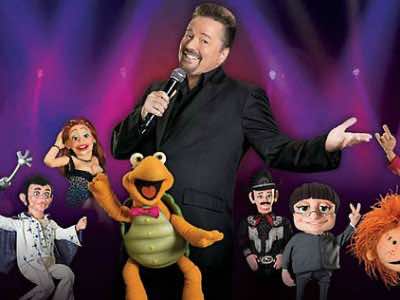 Show Times: Sunday-Thursday at 7:30 pm
Venue: Liberty Loft at New York New York
Age restrictions: 5+
Terry Fator: Who's The Dummy Now is a must-see concert on the Las Vegas Strip for anyone who enjoys original performances. Terry Fator is an incredible impersonator who can mimic almost any celebrity imaginable, all while his mouth remains closed. This masterful performer employs adorable puppets, each with a unique personality. Fator's incredible puppeteering skills are an integral part of his show, but what will amaze you the most is his spot-on impersonation of various celebrities, from Garth Brooks to Aretha Franklin. His friendly banter with his charming puppets is accompanied by witty jokes, woven into every scene. The many unique facets of Fator's performance are sure to put a smile on the faces of everyone in the audience.
Carpenter's Legacy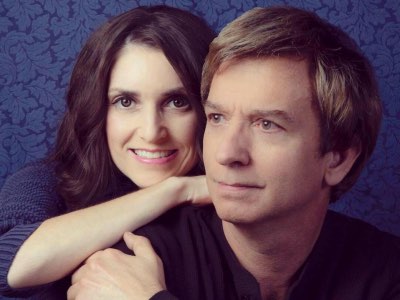 Venue: Miracle Mile Shops at Planet Hollywood
Show Times: Monday-Thursday at 5:00 pm
For All We Know the Carpenter's Legacy Las Vegas concert puts you at the Top of World and is a must see for anyone that doesn't like Rainy Days and Mondays. Performing at the Pegasus Showroom within the Alexis Park All Suite Resort, this incredible tribute show features Kelly Olson, Bronze winner of Best of Las Vegas Awards Best Impersonator in 2021, as Karen Carpenter. The tribute show is ideal for all people who relish the music of the 1970s by concentrating on the duo's 1976 live performances. There are interesting video tributes comedy fun between songs, and lots of historical commentary that are woven into the tribute show which is choreographed perfectly. Did we mention you also get to hear classic songs like We've Only Just Begun, Close to You, Goodbye to Love, and There's a Kind of Hush that are spot on with stunning vocals that leave you thinking the Carpenters are actually on stage. So you can worry about Yesterday Once More because after watching this Las Vegas tribute show your ears will be delighted with Those Good Old Dreams of music.
Jabbawockeez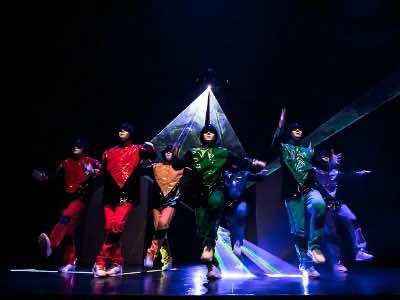 Show Times: Daily at 4:00 pm, 7:00 pm, 9:pm
Venue: MGM Grand
Jabbawockeez Timeless is a one-of-a-kind Las Vegas concert filled with high-energy dance moves and various styles of music. Winners of MTV's America's Best Dance Crew in 2008, Jabbawockeez put on a sensational choreographed show featuring hip hop and breakdance, along with elements of comedy. The crew wears signature white masks and gloves that emphasize their unity and add a unique visual element to their performance. As a true afficionado of dance shows, I really enjoyed the Jabbawockeez concert. Their dance moves are very synchronized, and combined with creative dance elements, light effects, visual projections they create an incredible visual sight that transports you into an extraordinary reality. Jabbawockeez deliver one of the most unique live music shows in Vegas, and is recommended for anyone who loves electrifying performances. This is a concert that must be seen with open eyes!
MJ Live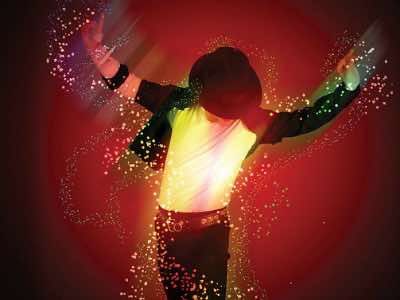 Venue: Tropicana Hotel
Show Times: Wednesday-Monday at 7:30 PM
MJ Live is currently one of the best Las Vegas tribute concerts. Featuring an equally talented rotating cast of Michael Jackson tribute artists, including Jalles Franca and Santana Jackson, MJ Live brings the King of Pop back to life. The Michael Jackson performers are backed by a talented cast of dancers who bring every song to life and make you feel like you're watching the real thing. The performers will make you happy by singing all of your favorite Michael Jackson hit songs, including unforgettable classics like "Thriller," "Beat It," "Billie Jean," "Smooth Criminal," "Man in the Mirror," and "Bad. With the same movements, dance moves, mananerisms, and great makeup, MJ Live is a must-see tribute show for anyone who loves live music and Michael Jackson, coming as close to the real King of Pop as possible!
Donny Osmond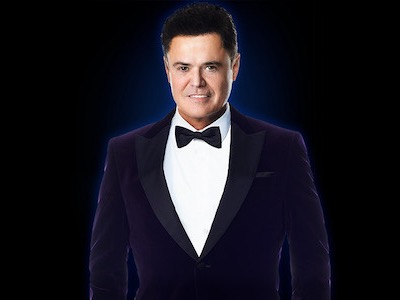 Venue: Harrah's
Date & Time: Donny Osmond's shows in Vegas are scheduled throughout 2023
Donny Osmond has been living the life of an elite entertainer for more than 60 years and if you missed his 11 year run with his sister Marie, then you should go see his new fantastic concert in Las Vegas. Performing at Harrah's Showroom within Harrah's, Donny Osmond has transformed himself from the Lonely Boy to the Soldier of Love over his illustrious career. Through his Sacred Emotion, he makes the audience feel No One Has to be Alone during his stunning stage show that is complete with a live band and plenty of smiles. You can hear all of his classic hits from Puppy Love to I'll Make a Man of You to Whenever You're in Trouble and when he belts out a splendid rendition of My Love is Like a Fire you ears will be overjoyed. So, if you have wondered Where Did All the Good Times Go, then you can find the good times again on the Morning Side of the Mountain along with lots of Seasons of Love.
Raiding the Rock Vault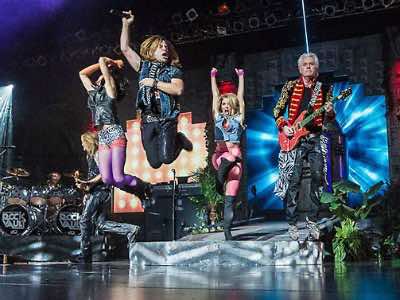 Show Times: 8:00 pm, see schedule
Venue: Moving to Hard Rock Cafe in April
What happens if you bring together an ensemble composed of members of real modern rock bands ( John Payne and Jay Schellen from Asia, Tracii Guns from Guns ' Roses, Howard Leese from Heart and others) and ask them to sing the most popular rock songs covering the period from 1948 to 1989? And right on stage where Elvis Presley rocked his 858 sold-out concerts? Raiding the Rock Vault live music show in Las Vegas! The brilliant permanent cast of guitarists and vocalists and a rotating cast of guest stars perform one of the most exciting, permanent Las Vegas concerts in 2023 in the classic rock genre. If you were present during this era, you will recognize your favorite songs originally performed by The Eagles, Queen, Bryan Adams, Beatles, the Who and many other legendary rock bands of all time. While the show is geared towards adult audience, music loving kids will enjoy it too. Highly recommended for all rock music fans.
Rat Pack is Back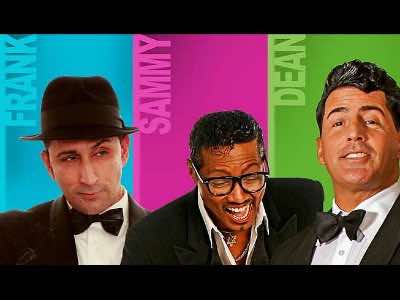 Show Times: Monday - Saturday at 7:30 pm
Venue: Copa Room, Tuscany Suites & Casino
The Rat Pack is Back recreates the greatest hits of the original 1950s band, transforming them into one of the best concerts in Las Vegas in the tribute genre. If you miss the vintage Vegas shows and the original Rat Pack with their cool songs, you will love this show! The actors portraying Frank Sinatra, Dean Martin, and Monroe are spot-on, and the show is incredibly dynamic. The actors' vocal ranges impressed me with their precision and power. They sing, joke, and dance, creating a fun atmosphere reminiscent of the original Rat Pack. The only minor drawback for me personally is that there are slightly more jokes and slightly less singing than I would prefer, but overall, it's a fantastic concert!
Spirit Of The King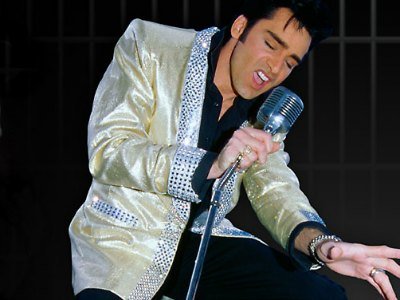 Show Times: Select days at 6:30 pm or 7:00 pm
Venue: The LaMarre Theater, 1510 S Main St
Age restrictions: 13+
Elvis played by: Steve Connolly
And you thought the King of Rock-n-Roll was dead, well his ghosts of days past still reside in Sin City and a great Las Vegas concert to experience is the Spirit Of The King. Playing at the LaMarre Theater, tribute artist Steve Connolly takes his impersonation of Elvis to a new level when he takes the stage for an exciting evening of pure joy and music. With over 6,000 live stage appearances,Connolly has perfected his look, his swag, and his voice to imitate the original King of Rock-n-Roll as he sways, croons, and shakes his hips in a superb style while being accompanied by a full live band. He plays all of your favorites from Hound Dog to Blue Suede Shoes to JailHouse Rock to Burning Love and you won't believe the version of Love Me Tender that has the crowd imagining the King's spirit still lives in Sin City.
Tina Turner Thunderdome Queen
Show Times: Wednesdays at 5 pm, Fridays and Saturdays at 7 pm, until August 30, 2023
Venue: The LaMarre Theater, 1510 S Main St
Age restrictions: none
When it came to rock, pop, soul, or R&B, Tina Turner was one of the most amazing performers of all time. It was almost impossible to emulate her style, until now. The incomparable Michelle Marshall comes to the stage at LaMarre Theater with a new Las Vegas tribute concert, entitled "Tina Turner Thunderdome Queen"! From the sneak peek at her videos I was able to deduce that Michell Marshall is a fantastic Tina Turner tribute artist - she moves like her, she sings like her, and she even looks like her! Accompanied by a live band, Marshall's voice and charismatic energy will immerse you in the magic that was Tina Turner's live concert. Get ready to be transported to the story of Tina Turner's musical journey from her humble beginnings until the full bloom of her career!
Disco Divas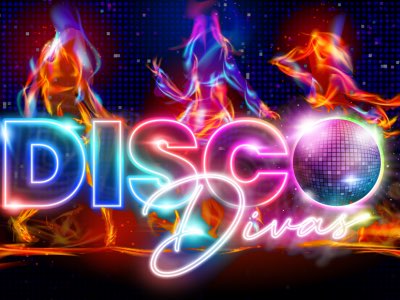 Show Times: Friday, Satuday at 5:00 pm
Venue: Alexis Park Resort Hotel
Age restrictions: none
Do you miss the disco times of the 1970s? The upbeat rhythms, the dancing, and the fashion that came with it? This new tribute show at the Alexis Park Resort Hotel pays homage to the most powerful disco women who led the way and set the rhythm of the era: Tina Turner, Donna Summer, Cher, Olivia Newton-John, and Gloria Gaynor. Headlined by Patrice Petway and other amazing tribute performers with perfect voices and similar looks, the Disco Divas Las Vegas concert is a fantastic opportunity for you to relive the era all over again! So put on that sequined pink skirt or your jumpsuit and head over to Alexis Park to dance the night away as the "Dancing Queen" at a glorious extravaganza of disco songs like "Hot Stuff," "Bad Girls," "Love Hangover," and more!
Chase Brown's Vegas Country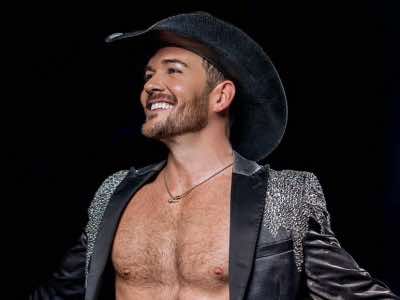 Venue: Notoriety, Neonopolis
Schedule: Fridays at 9:00 pm
One of the hottest Las Vegas concerts to hit the Strip in 2023 for you to watch that mixes a singing cowboy with a perfect body and a country voice that has people dancing in the aisles is Chase Brown's Vegas Country. Playing at Notoriety within the Neonopolis, Brown brings his unique style of country music to the stage combining everything from honky-tonk to classic country into a magical performance. You will be amazed at his sculpted abs as he prances around the stage belting out classic country music from artists such as Johnny Cash, Waylon Jennings, Garth Brooks, and more. He is accompanied on stage by a live band that hit all the right notes as they go through numerous of honky-tonk covers that have been pleasing listener's ears for years. The singing cowboy has just the right voice to cover thousands of classic country songs from more than three decades of artists that have made country music popular from day one.
Chuck Wagon Dinner and Show at the Firelight Barn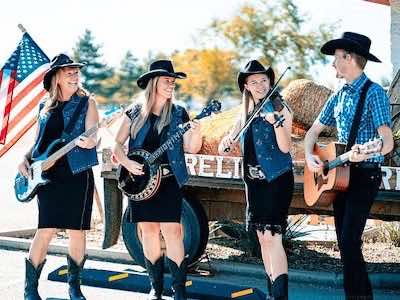 Venue: Firelight Barn in Henderson
Show Times: Friday-Saturday pm
A must thing to do in Las Vegas when your family wants a good BBQ meal accompanied by live Western-style entertainment is to try the Chuck Wagon Dinner and Show at the Firelight Barn in Henderson. Once you arrive at the barn your fun begins with a traditional Western-style meal complete with different dishes and choices for all family members to enjoy. While you indulge in your meal you will be entertained with Western-style music from Johnny Cash to Hank Williams and even a Doo Wop or two. After dinner you will be seated within the Firelight Theater for more music and dancing from the award winning Jackson Family Band & Cloggers aka The Mama's Wranglers. The band brings this Las Vegas concert to a higher level with dueling banjos, interesting clog dancing, and Western-style music from the award winning band. There are plenty of opportunities for photographs so bring your camera and be prepared for a great time at the Firelight Barn Dinner Theater.
All Shook Up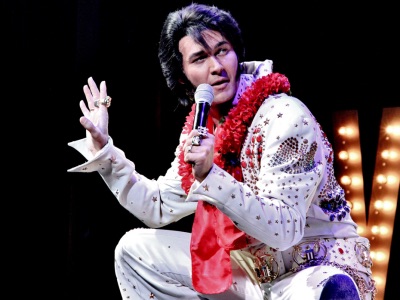 Show Times: Daily at 6:00 pm
Venue: Athena Show Lounge, Alexis Park All Suite Resort
Long live the King of Rock-n-Roll in Sin City and we're not talking about the guy dressed as Elvis on the street but you will notice the difference when you go watch the tribute All Shook Up: Tribute to the King. Performing at the Athena Show Lounge within Alexis Park All-Suite Resort, the tribute concert to Elvis is pure musical pleasure to your ears and a great option for a Las Vegas concert. The performers that imitate the King of Rock-n-Roll have honed their skills over the years perfecting the trademark style of gyrating hips, singing style, and look to make you think you are watching the King himself. There is plenty of pure Elvis too, with hits like Suspicious Minds, Blue Suede Shoes, Heartbreak Hotel, and his signature Jailhouse Rock. Playing with a live band enhancing your experience, each night is a dream come true for Elvis fans of all ages.
The JETS: 80's & 90's Experience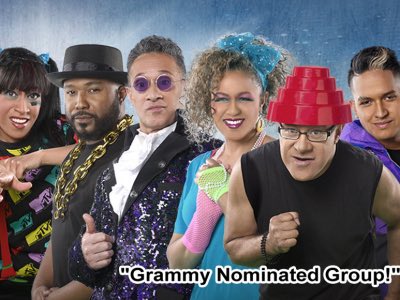 Venue: Planet Hollywood
Show Times: Tuesday-Saturday at 7:00 pm
One of the best family bands is back on the stage and you can Make It Real when you get tickets to watch The JETS: 80's & 90's Experience. Performing at the Club Z within the Miracle Mile Shops, the all-family member band is strutting their Minneapolis Sound on stage in an all-family atmosphere perfect for the whole family. The JETS rose to fame in the 80's and 90's producing eight top 10 hits and three platinum albums while dazzling audiences around the world. Their music is unique mixing sounds that bring you to your feet and dancing in your chair and they will let you know they have a Crush On You. Originally from Tonga the Wolfgramm family makes sure You Got It All during their performance that includes stellar dance moves, beautiful voices, and excellent choreography that you will only find in a Las Vegas concert. So if you got time for someone to have a Crush On You then you definitely need to hear a special version of Rocket 2 U.
Frankly Frank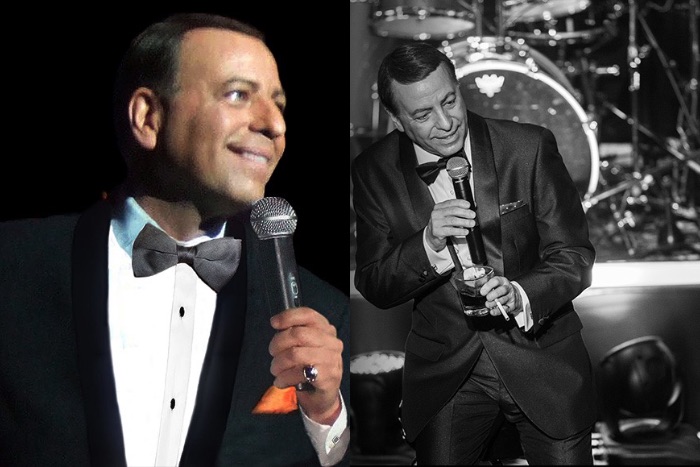 Show Times: Sunday-Thursday at 5:30 pm
Venue: Alexis Park All Suite Resort
Whether it's The Lady Is a Tramp or Luck Be a Lady, you will experience one of the best concerts in Las Vegas when you go watch Frankly Frank. Performing at the Pegasus Showroom within Alexis Park All-Suite Resort, Gary Anthony brings Frank Sinatra back to life during a magical tribute to Ole Blue Eyes. The evening is packed with classic hits from I Got You Under My Skin to Come Fly With Me to The Lady Is a Tramp and let's not forget My Kind of Town. Throughout the performance your eyes and ears will think that Witchcraft has brought Frank Sinatra back to life when you listen to his crooning voice belt out some iconic songs from his solo days and his days with the famed Rat Pack. So let's not be Strangers In the Night and let's do this My Way and go watch this perfect performance that will Fly Me to the Moon and back to New York New York in a healthy way.
Soul of Motown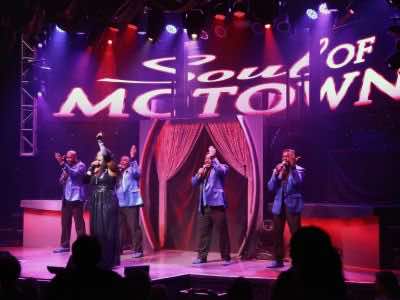 Show Times: Sunday-Monday at 4:30 pm and 7:30 pm, Tuesday at 4:30 pm,
Venue: Westgate Las Vegas Resort and Casino
I Heard It Through The Grapevine that one of the most dynamic shows to hit the stage on The Strip for you to experience is the Soul of Motown. Performing at the Westgate Cabaret within the Westgate Resort and Casino, the 90-minute Las Vegas concert brings all of your Motown favorites to the stage in a perfect performance of choreography and soulful tones of music. Get ready to listen to the stellar tribute artists which have audiences thinking they are the real deal while harmonizing to songs from the Temptations, The Jackson 5, Marvin Gaye, Aretha Franklin, and Gladys Knight and the Pips. During the show you will experience a Love Hangover and a Heatwave of emotions as tribute artists groove out to classic tunes like Nowhere To Run, How Sweet It Is To Be Loved, Baby Love, and Please Mr. Postman. So if you are ready to go Dancing In The Street I Will Be There too because there Ain't No Mountain High Enough to keep me away from My Girl, My Guy, or this incredible evening of Motown music.
Piano Man
Venue: Miracle Mile Shops at Planet Hollywood
Show Times: Thursday-Monday at 6:30 pm
  You might not be able to watch Elton John or Billy Joel, but get ready to listen to Kyle Martin aka Piano Man who is ready to blast off like a Rocket Man. Performing at the Mosaic Theater within the Mosaic on the Strip, the Piano Man show will have you in a New York State of Mind all evening long. Kyle Martin is the ideal pianist and singer to tackle the job of playing a tribute concert to two of the greatest pianists on the planet. You can listen to classic hits like Goodbye Yellow Brick Road, Only the Good Die Young, Just the Way You Are, Candle in the Wind, and yes there will even be a Tiny Dancer on stage. The night is packed with sing-along songs that will bring back superb musical memories so Don't Go Breaking My Heart because it's a Matter of Trust for an Uptown Girl to go watch the Piano Man sing us a song tonight.
All Motown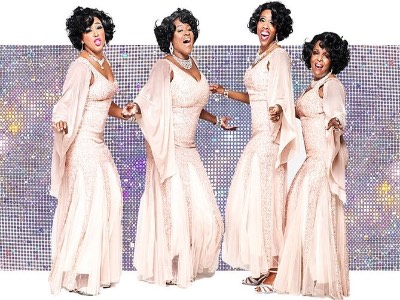 Show Times: Friday-Sunday at 6:00 pm
Venue: Athena Showroom, Alexis Park All Suite Resort
When you are ready to sway in your seat and dance in the aisles, then a great show to see is the All Motown. Performing at the Athena Showroom within Alexis Park All Suite Resort, the All Motown brings numerous talented tribute artists to the stage. The 90-minute Las Vegas concert highlights the Motown library of music that includes classic hits from groups like the Jackson 5, Diana Ross and the Supremes, Stevie Wonder as well as Martha Reeves and more. You will be pleased listening to stellar classics like I Want You Back, World Goes Round in Circles, Papa Was a Rolling Stone, Baby I Need Your Loving and everyone is thrilled with a rendition of What's Going On. The tribute artists are spot-on in appearance and sound which has your eyes thinking they are the real musicians. The choreography of the show follows the musical experience with plenty of dance steps that bring the Hustle back to life and the wardrobe worn is incredible sparkly. The stage is set for an entertaining night of Motown magic as the list of number one classic songs flow off of your tongue as you sing along with a smile on your face.
Australian Bee Gees Show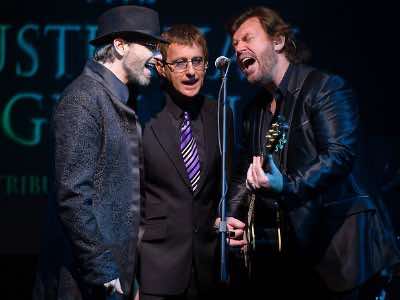 Venue: Excalibur Thunder Showroom
Date & Time: Every day except Friday at 7:00 pm
They say that the Aussies "nailed it" and that this is the best Bee Gees tribute show in the world. The band performs the hit songs that made Bee Gees famous, as well as a few hits written by the Gibb Brothers for other singers. If you grew up like me listeing to "Stayin' Alive", "Night Fever", "How Deep Is Your Love", now is your chance to relive your best memories. Australian Bee Gees if one of those few bands that will let you completely immerse yourself in the epoch when the music of Bee Gees was the soundtrack of many generations. The Bee Gees Las Vegas concert is high energy, their interaction with the audience is top-notch and the singers with amazing voices will definitely make you dance to your favorite songs.
Purple Reign, The Prince Tribute Show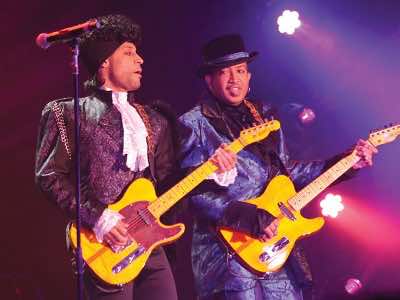 Venue: Tropicana Hotel
A true gem among even the most amazing impersonators - Jason Tenner virtually transforms into Prince during his popular concerts in Las Vegas. Purple Reign is one of the leading impersonators on The Strip, and was selected the "Best Tribute Act" by Review Journal. Purple Reign is an exhilarating show, based on Prince's performance in the 1984 movie Purple Rain. The tribute band takes you on a fun journey back in time through Prince's most famous hits such as When Doves Cry, 1999, Purple Rain, Kiss and others. Infact, Jason Tenner is so good at portraying Prince with every single detail - his walk, voice, looks and costumes - that you can easily fool yourself that you are watching the original. Highly recommended for all Prince fans and just music fans.
Happy Hour The Show by iLuminate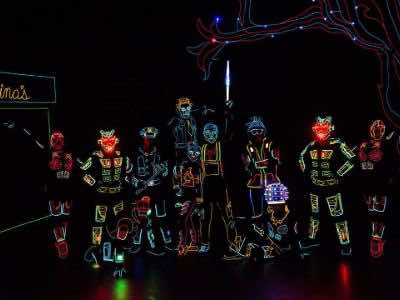 Venue: The Strat
Show Times: Thursday-Monday at 6:00 pm
Happy hour is always a great time to unwind few a moments with a couple of libations but don't be surprised if you get wound up when your senses go on heightened alert after experiencing Happy Hour The Show by iLuminate. Performing at the Strat, this new Las Vegas concert brings a ton of unique energy to the venue with plenty of stellar dancing lights, comedy, and great music. iLuminate first appeared on America's Got Talent and quickly rose to one of the crowds favorites with their innovative use of wireless lighting technology that transforms the show into an immersive experience. From there iLuminate has been associated with numerous artists from Chris Brown to Christine Aguilera to The Ellen DeGeneres Show. Created by dancer and software engineer Miral Kotb the wireless light technology is unique and is now combined in a show choreographed by West Hyler of Cirque du Soleil fame and Kevin Teasley. The show brings together intricate choreography that blends the splendors of music from top-notch artists with intriguing dance moves, comedy reminiscing of the Blue Man Group and of course plenty of fascinating wireless lights that dance along.
Blue Man Group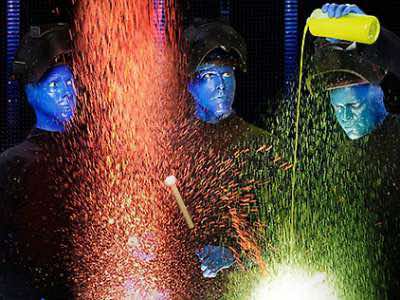 Venue: Luxor
Schedule: Almost daily at 7:30 pm and 9:30 pm
Age restrictions: None
The Blue Man Group is an amazing spectacle that you should see at least once in your life! This captivating Las Vegas concert combines music, comedy, theatrical antics, technology, and visual effects. Picture this: three enigmatic blue-faced bald performers covered in vibrant paint entertain the audience using various unconventional percussion instruments like PVC pipes, drums, electronic instruments, and other objects. They create captivating rhythms and music that ranges from tribal beats to modern electronic sounds. As if that's not enough, the concert includes dazzling lighting effects and LED projections to enhance the visual spectacle. The blue-faced performers also love to put on comedy skits and engage the audience to participate. The Blue Man Group show is definitely a one-of-a-kind experience that won't leave anyone indifferent. I highly recommend it if you enjoy unique music, and it's also a hit with kids of all ages!
Wayne Newton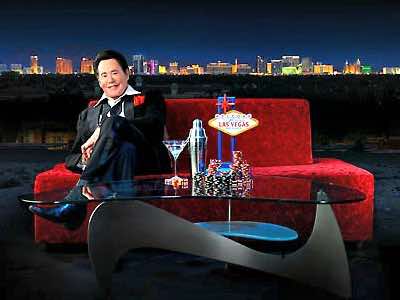 Venue: Flamingo
Show Times: Select days, at 7:00 pm
Mr. Las Vegas is back and now is your chance to see an all-time Sin City favorite hit the stage is a popular Las Vegas concert called Wayne Newton: Up Close and Personal. Performing at Flamingo Hotel, Wayne Newton brings a newly vamped show to the stage that details his 30,000 performances. Newton still has the vocals and looks that make the Wayniacs cry out for more as he graces the stage with his prowling presence. In his new show, Newton is poised to share stories of the past which are highlighted with videos, photographs and stellar memorabilia about his performing days in Las Vegas. Newton has seen it all and performed with all the greats from the Rat Pack to Celine Dion to Cher to rock-n-roll bands. This memorable evening will leave you singing Danke Schoen in the shower the next day.
Spice Wannabe
Venue: Thunderland, Excalibur
Show Times: Saturday-Thursday at 7:00 pm
It's been awhile since the Spice Girls were a thing but I can remember hanging posters on my bedroom wall of one of the first electrifying all-female groups, and now you can watch them light up the stage during Spice Wannabe Las Vegas concert. Performing at the Thunderland Theater inside Excalibur, the all-female tribute group brings the original Spice Girls back to life during this stunning performance. The stage is set with plenty of interesting and glorious choreography from costumes to confetti to video screens to blazing pyrotechnics that give the show a perfect feeling of reliving your life in the 1990s. The tribute stars take their jobs seriously with incredible resemblances of the original Spice Girls Scary, Sporty Spice, Posh, Ginger, and Baby. If you thought Girl Power ruled decades ago, then you will be thrilled to hear renditions of classic hits like Wannabe, Spice Up Your Life, Say You'll Be There, 2 Become 1, and let's don't forget Too Much. The girls are joined on stage with a full live band that takes the evening over-the-top for everyone that believes in Girl Power.
House of Blues Gospel Brunch
Venue: House of Blues at Mandalay Bay
Show Times: Sundays at 10 am and 1 pm
The Gospel Brunch brings together great tasting food and soulful music to make for a superb setting to clear your head after a long weekend in Sin City. Performing at the House of Blues within Mandalay Bay, the Gospel Brunch is the perfect Las Vegas concert to get you rolling on a Sunday morning and your stomach will be happy too. This family-friendly atmosphere is loaded from the beginning with an all-you-can-eat buffet that includes live cooking stations, made to order waffles and plenty of fried chicken. While you are indulging in the cuisine your ears will be happy with the traditional sounds of gospel music being belted out on stage by a mixture of professional artists. From tasty food to ear pleasing music to a bottomless glass of mimosas this Sunday brunch is a must do while you are in Sin City.
Top Las Vegas Concert Venues
Wondering what's on in Las Vegas right now? Check out what's on in all concerts venues! If you are not familiar with the city, you should know that the hottest concerts in the Sin City usually take place in these venues.
T-Mobile Arena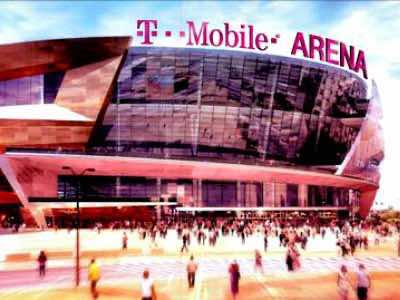 T Mobile Arena hosts a variety of Las Vegas concerts and events throughout 2023 with world renowned artists gracing the stage. Located within a five minute walk from New York New York, T Mobile Arena is a state-of-the-art facility that brings music and sporting events to life. The arena is ideal for mega groups in multiple genres of music from legendary rock-n-roll artists to irresistible country bands to hip hop performers that want to rap the night away. The arena is also home to numerous sporting events including National Hockey League games; basketball tournaments, championship boxing and you can watch exciting UFC fighting.
Colosseum At Caesars Palace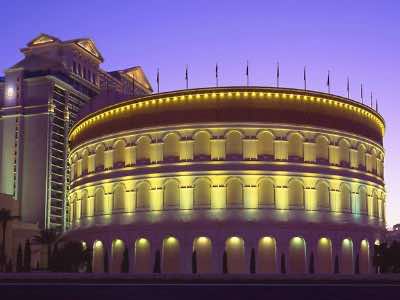 One of the more fascinating venues for you to watch upcoming concerts in the entertainment capital that highlights incredible architecture is the Colosseum. Located on the grounds of Caesars Palace, it is a scaled down replica of the UNESCO World Heritage in Rome, Italy. The venue boasts numerous accolades including being the best small venue for more than 13 years straight. Once inside you can expect to see some of the world's best musical artists performing a wide assortment of music. In addition, many other types of world renowned performers grace the stage from premier comedians to resident headliners that perform on selected nights of the week or year.
MGM Grand Garden Arena
The MGM Grand Garden Arena has been a main venue for numerous concerts in Las Vegas for more than 20 years. Located at the MGM Grand, the MGM Grand Garden Arena is a spectacular place which hosts a variety of musical acts from hip hop to country to pop to legendary rock-n-roll headliners performing in Sin City. The venue also is home to a couple of unique yearly award ceremonies and you can watch stellar sporting events from championship boxing to wrestling to UCF on any given evening. Artists visiting the facility are always happy with superb layout of the venue that brings the best out all that perform at the arena.
Dolby Live At Park MGM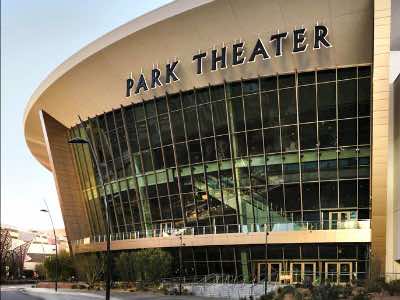 One of the newer venues to host numerous shows, events and resident artists is the Dolby Live at Park MGM. Located next to the new Park MGM, the Dolby Live MGM is a fabulous place to watch one of your favorite artists. The venue hosts everything from stellar resident artists to sporting events to award ceremonies in an intimate setting that brings the best out the performers. Big name artists of all types of music genres grace the stage at this unique venue which mixes the best of amenities and performances together for a remarkable evening of fun.
Bakkt Theater at Planet Hollywood Resort & Casino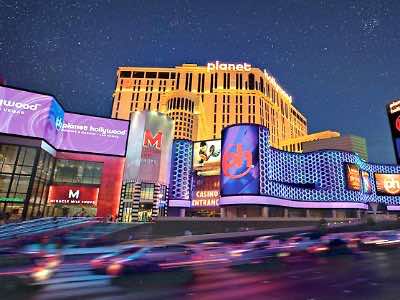 Bakkt Theatre at Planet Hollywood is an ideal venue for playing concerts Las Vegas when you are interested in experiencing world renowned talent. Located within Planet Hollywood, Bakkt Theatre hosts a wide array of musical artists that ranges from rock-n-roll to hip hop to reggaeton to country to resident artists performing on specific dates throughout the year. The intimate theater offers everything you need to enjoy a stellar performance while you are in Sin City. Don't be surprised at the big name acts that hold a punch which visit the facility and you can expect something playing almost every night of the week.
Michelob Ultra Arena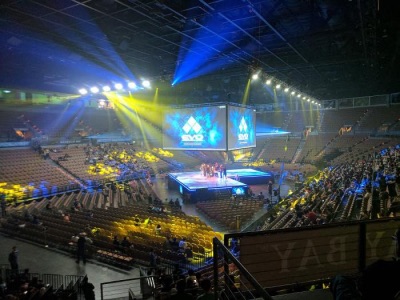 The Michelob Ultra Arena at Mandalay Bay is a superb venue to watch some high profile concerts in Vegas. Located within the Mandalay Bay Resort and Casino complex, the Michelob Ultra Arena brings in a variety of musical talent to perform. You can expect to watch and hear every type of music from Latin based artists to hip hop to children stars to big name bands that will rock the walls. Other events at the venue include award ceremonies, sporting events like championship boxing and NCAA basketball tournaments and the venue is home to the WNBA in Sin City.
The Chelsea at The Cosmopolitan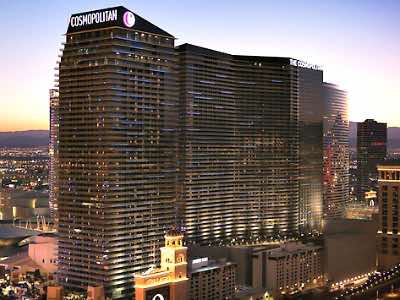 A great venue to see a great concert in Las Vegas that brings a little bit of nostalgia into play is the Chelsea at the Cosmopolitan. Located on the third level of the Cosmopolitan, the Chelsea is a magnificent facility that allows patrons to experience stellar musicians and events in a luxury setting. The venue hosts everything from top notch comedians to acoustic performances to loud rock-n-roll shows. Other exciting events at the facility include high ranking boxing matches, country artists and some of the best hip hop performers of today.
House Of Blues at Mandalay Bay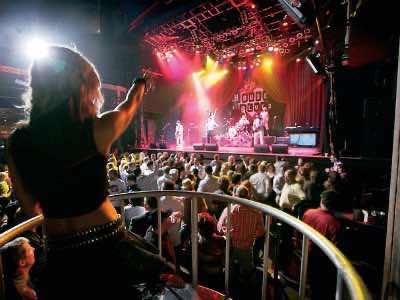 When you want to indulge in great food and attend a some great concerts in Las Vegas then a visit to the House of Blues is a great idea. Located within the Mandalay Bay Resort and Casino, the House of Blues is an iconic venue that is perfect for seeing some of the best musical artists to play in Sin City. Not only will you have a chance to listen and watch top notch performer there are numerous top line DJs that bring the house down. You can expect to hear more up and coming artists testing the waters with their unique music that will bring joy to your ears and the food will definitely bring a smile to your face.
Brooklyn Bowl at The Linq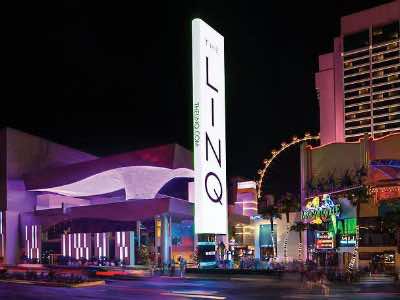 A fun and intriguing venue for concerts in Las Vegas in 2023 for you to enjoy a remarkable performance is the Brooklyn Bowl. Located within the LINQ, Brooklyn Bowl hosts a wide assortment of events and concerts in a casual party atmosphere. When you visit the venue you can expect to watch and listen to stellar artists that range from punk to reggae to tribute artists and DJs on selected nights bring the curtains down. You will be surprised by the variety of musical talent that is booked to appear at this venue which includes numerous bowling alleys, an arcade and you can indulge in your favorite types of food too.
SPHERE - Opening Fall 2023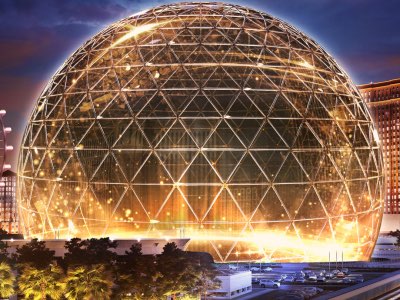 Photo by
MSG Sphere
Las Vegas is about to get a new state-of-the-art concert venue that promises to revolutionize the live music experience. Currently under construction on the grounds of The Venetian, the eagerly anticipated venue called Sphere is set to offer a unique combination of ultra-modern technology and immersive entertainment, all while maintaining a human connection. With a seating capacity of 17500, Sphere will provide a truly inclusive experience for every member of the audience. The venue's cutting-edge technology includes Sphere Immersive Sound, which will deliver targeted, crystal-clear and consistent audio to every seat in the house, from the front row to the back. Whether you're a die-hard fan or just there for a night out, Sphere is sure to be the ultimate destination for live concerts in Las Vegas.
Get Your Free Las Vegas Events Calendar!
Best of Vegas