Best Las Vegas Tours In 2023
These best Las Vegas tours in 2023 will blow your mind! There are so many attractions and excursions in Vegas as well as around it! This adult paradise is located very conveniently in the desert which is perfect for day trips, hiking or riding an ATV, and is surrounded by some of the most gorgeous recreational parks in the States. Not to mention the Colorado River where you could take a rafting trip, and Lake Mead for some boat cruising, and the engineering marvel that is Hoover Dam. Below you will find some of the coolest guided excursions in and around Las Vegas, Nevada - have fun!
Grand Canyon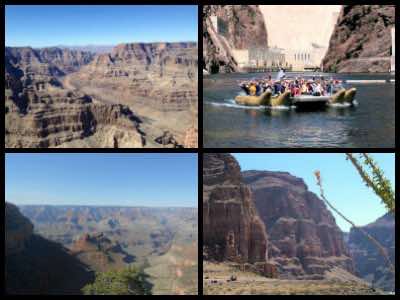 Some of the highly recommended best Las Vegas Tours are visits to the magnificent Grand Canyon. There are so many ways to experience this natural beauty, via helicopter, small aircraft, Jeep, train or even river raft along the Colorado River! Step out onto the Skywalk Bridge and be captivated by the views from Guano and Eagles Point, the only place you will get a 360 degree view of the entire Grand Canyon. If you are a keen outdoorsman, hike the Bright Angel Trail along the Southern Rim of the Canyon. For extra fun, join a tour where you will ride in an ATV, all-terrain vehicle, along the Northern Rim. Then explore this amazing landmark from the river! Ride in a motorized raft or paddle on a traditional raft. Raft tours operate between April and October. If you prefer to relax, a luxurious Bus Tour will take you to the most scenic spots, all you need do is sit back and enjoy!
Get Your Free Las Vegas Events Calendar!
Grand Canyon Helicopter Tours by Papilloin
Grand Canyon Helicopter Tours by Maverick
Awesomest Things to do in Las Vegas Every Day!

Get Your Free Las Vegas Events Calendar!
Best of Vegas