Best Las Vegas hotels off the Strip
These Las Vegas hotels off the Strip are just as fun as those located on the Strip! Whether you are looking for a quiet time away from the Strip, or just passing by Las Vegas, most of these hotels cater to all your needs.
Other than being generally cheaper, many of these hotels offer something you can not find on the Strip - golfing, hiking, biking, horse riding opportunities, or great outdoor swimming pools.
Palms Hotel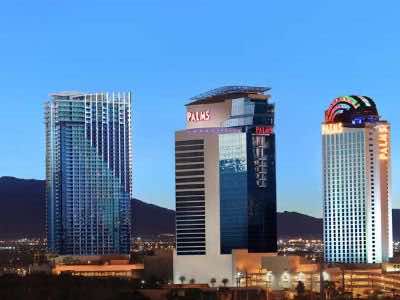 One of the more chic Las Vegas hotels off the Strip for you to try that is packed with upscale amenities is the Palms Hotel. Located less than one mile from the Strip, the Palms Hotel features a great atmosphere with plenty of activities to keep you busy. The hotel has 703 rooms and suites which have an upscale interior, floor-to-ceiling-windows, a choice of bedding, plenty of furniture, separate living/dining areas, and gorgeous views of the Strip. Onsite you will find luxury amenities like Wi-Fi, fitness center, business center, shopping, full service spa, casino, concert venue, recording studio, nightclubs, and two outdoor pools including a rooftop pool with hot tub. Dining choices include more than 10 selections with numerous serving quick bites, Scotch 80 Prime, Vetri Cucina and the A.Y.C.E. buffet. There is a plethora of nightlife with KAOS, the Pearl Concert Theater and the APEX Social Club is situated on the 55th floor.
Plan Vegas Stay
What's Hot
Disclaimer: I receive a small commission from the links on this page.
Plan Vegas Stay
What's Hot