Naughty Things To Do In Las Vegas For Couples 2023-2024
There are plenty of things to do in Las Vegas for couples - many fun and naughty shows, attractions, clubs. Whether you are a husband and wife looking to spice up your love life in Vegas, or boyfriend/girlfriend, you will find plenty of naughty, adult activities in Vegas!
Best Shows For Couples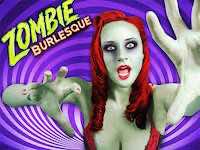 Zombie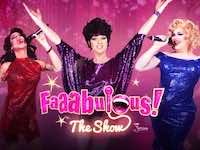 Faaabulous! The Show
ROUGE
You may be wondering which are the naughtiest shows in Las Vegas for couples. Provided you are going to have fun together and not separately, I would swear by these shows as the most fun shows that almost any couple would enjoy. (If you are going to have fun separately - check out Male Revue and Topless Shows).
These are the naughtiest adult shows in Las Vegas that cater to both men and women. Of these, my personal favorite is Absinthe - but you also need to be able to appreciate adult crude humor to enjoy it.
For a naughty Las Vegas vacation, you can't go wrong with either one of these hypnosis shows. The premise is more or less the same for all of them - a hypnotist and volunteers from the audience. Hypnotist hypnotizes volunteers and makes them do hilarious stuff, usually of adult nature. Remember - you must be really, really into dirty jokes and have no inhibitions to enjoy these shows!
And finally, here are my favorite shows in Las Vegas that are not really naughty, but very, very funny or just that good. Carrot Top is a hilarious red headed comedian, Penn & Teller are the best magicians.
l
Best Spas For Couples
Spa at Encore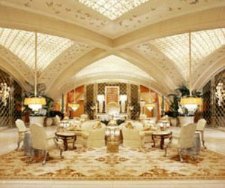 Qua Baths & Spa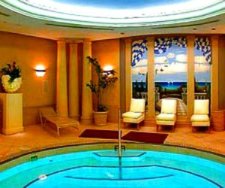 Finally, after partying and playing, you may be interested in a relaxing massage, spa treatment or just soaking in a Jacuzzi. While you can't really find "naughty spa" in Las Vegas, the next closes thing is a spa that caters to couples or allows co-ed spa experience. On top are these magical spas!
Love Cloud Las Vegas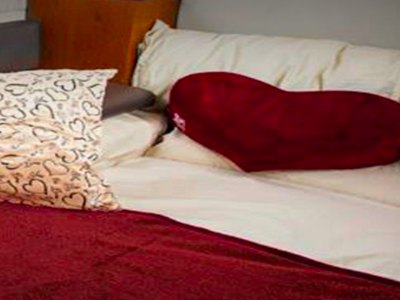 When you are ready to take your Mile High fantasies from a dream state to reality, then you need to take a flight on the Love Cloud. You can be assured that this is the flight that will make all your dreams come true when you ascend to 5,280-feet and start playing with your partner. Once at the Boulder City airfield you will board a customized Cessna 421 that has been transformed into the perfect shagging plane. Inside you will enjoy a perfect naughty thing to do in Las Vegas for couples with an interior that features a couch, a full mattress and plenty of pillows to keep you comfortable. When you take-off into the skies above Sin City your pilot will let you know you have reached that magical number of feet in the air. Now the fun really heats up with your partner as you experience the joy of becoming a member of the Mile High Club. Daytime flights take you over the Las Vegas strip, Red Rock Canyon, Hoover Dam and Lake Mead. Night time is fabulous with a non-stop flight over Sin City where you can view all the glorious neon below. There are a couple of upgrades you can make to ensure a superb moment in the sky that includes a dozen roses, limousine service, chocolates and a bottle of champagne. Love Cloud flights range from 30 to 90-minutes and are packed with pure pleasure.
Hope you and your girlfriend/boyfriend will have a fabulous, naughty vacation with all these things to do in Las Vegas for couples that you will remember for ever!
More Nightlife
Get Your Free Las Vegas Events Calendar!
Las Vegas Gifts - Art, Merch And more!
Grand Canyon Helicopter Tours by Papilloin
Grand Canyon Helicopter Tours by Maverick
Awesomest Things to do in Las Vegas Every Day!