Naughty Las Vegas - Things To Do For Couples
There are plenty of things to do in Las Vegas for couples - many fun and naughty shows, attractions, clubs. Whether you are a husband and wife looking to spice up your love life in Vegas, or boyfriend/girlfriend, you will find plenty of naughty, adult activities in Vegas!
Love Cloud Las Vegas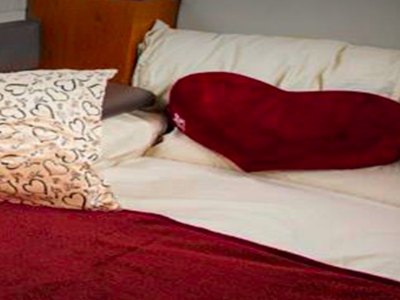 When you are ready to take your Mile High fantasies from a dream state to reality, then you need to take a flight on the Love Cloud. You can be assured that this is the flight that will make all your dreams come true when you ascend to 5,280-feet and start playing with your partner. Once at the Boulder City airfield you will board a customized Cessna 421 that has been transformed into the perfect shagging plane. Inside you will enjoy a perfect naughty thing to do in Las Vegas for couples with an interior that features a couch, a full mattress and plenty of pillows to keep you comfortable. When you take-off into the skies above Sin City your pilot will let you know you have reached that magical number of feet in the air. Now the fun really heats up with your partner as you experience the joy of becoming a member of the Mile High Club. Daytime flights take you over the Las Vegas strip, Red Rock Canyon, Hoover Dam and Lake Mead. Night time is fabulous with a non-stop flight over Sin City where you can view all the glorious neon below. There are a couple of upgrades you can make to ensure a superb moment in the sky that includes a dozen roses, limousine service, chocolates and a bottle of champagne. Love Cloud flights range from 30 to 90-minutes and are packed with pure pleasure.
What's Hot
Plan Vacation
Hope you and your girlfriend/boyfriend will have a fabulous, naughty vacation with all these things to do in Las Vegas for couples that you will remember for ever!
What's Hot
Plan Vacation