Best Things To Do In Las Vegas With Kids in 2023
Here are the best things to do in Las Vegas with kids in 2023 - below are some of my very best ideas! You can find here attractions, shows and tours you could do when visiting Vegas with your children. Recommended for little and older kids! Although Vegas stopped being the ultimate family destination a while ago, but there are still plenty of fun family friendly Las Vegas activities.
Besides, for some families it's not even a question whether to bring kids with them on vacation in Las Vegas or not. At least our family has no choice, as we don't have anyone to leave our kids with. So if your family is like ours, you can still get the most of your vacation. Here are some wonderful activities for kids in Vegas.
Do you have older kids? Check out also Things to do in Las Vegas with Teens.
More Attractions
Family Friendly Shows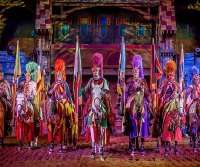 Tournament Of Kings
V-The Ultimate Variety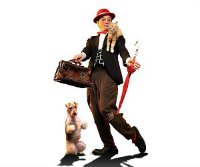 Comedy Pet
All Family Friendly Shows in Las Vegas
There are quite a few shows in Vegas suitable for little children and teens, although some of them have age restrictions of 5+. But then you wouldn't normally want to take 2 year old for a show as they can't even sit still! The shows we recommend for kids also include Cirque du Soleil (all except Zumanity - which is strictly adult show! However, even for Cirque du Soleil kids need to be at least 5 years old. And, of course, there are plenty of magic shows that the little ones would love!
Get Your Free Las Vegas Events Calendar!
Grand Canyon Helicopter Tours by Papilloin
Grand Canyon Helicopter Tours by Maverick
Awesomest Things to do in Las Vegas Every Day!

More Tours
Get Your Free Las Vegas Events Calendar!
Best of Vegas