Las Vegas Shows In July 2023: Concerts, Events, Things To Do
Las Vegas shows in July 2023 include concerts by Garth Brooks, Usher, Keith Urban, Carrie Underwood, Miranda Lambert, Maroon 5, Katy Perry, Barry Manilow. Comedy shows in July include include Theo Von, Jeff Dunham, Jerry Seinfeld. Sports events include Lights FC, Aviators, UFC 290, and Manchester United FC vs. Borussia Dortmund. Top things to do in Las Vegas in July 2023 include Strip Highlights Helicopter tour, Sunset Grand Canyon helicopter tour, Hot air balloon Ride, Hoover Dam Walk On Top and other cool activities! Read my July Entertainment Calendar below and plan your vacation!
Cirque
Concerts
Comedy
July Calendar
Here is a schedule of shows, concerts, comedy, events in the most popular hotels & casinos :
Planet Hollywood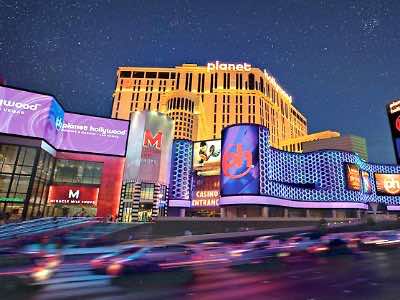 Planet Hollywood Bakkt Theater Las Vegas Shows in July 2023 :
07/1-31 - All Permanent Shows
07/1 - Keith Urban
07/7-22 - Miranda Lambert
07/16 - Jeff Dunham
07/28-29 - Kelly Clarkson

Planet Hollywood is the epitome of cool when it comes to entertainment, and this July they prepared quite a few residency shows for you.
Keith Urban, who is currently one of top residency headliners on The Strip, begins the month with one concert on July 1. His unique style includes elements of country, pop, and rock influences.
Miranda Lambert brings her powerful vocals and relatable lyrics for the next leg of her residency run from July 7 to 22. Immerse yourself in the country storytelling of Miranda Lambert at one of the most popular residency shows in Vegas in 2023!
For one night only on July 16, you can catch the show of the famous comedian and ventriloquist Jeff Dunham and his puppet characters, each with unique personality and comedic style.
And if you come to Vegas during July 28 and 29, Kelly Clarkson will be gracing the stage of the Bakkt Theater during these dates as part of her limited-time residency engagement!
Park MGM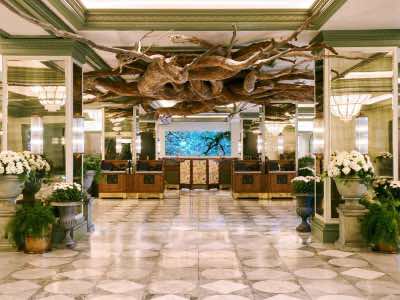 Park MGM Las Vegas Shows in July 2023:
07/1-15 - Usher
07/28-29 - Maroon 5

July is another awesome month at the Theater at Park MGM with two fantastic residency shows taking place there. Usher will be putting on his acclaimed show of R&B songs mixed with dance and aerial routines that even Broadway can be jealous of for the first half of July from 1 to 15.
Then in the end of the month, the pop rock band Maroon 5 brings their catchy funk and R&B infused songs for two nights on the 28 and 29.
Caesars Palace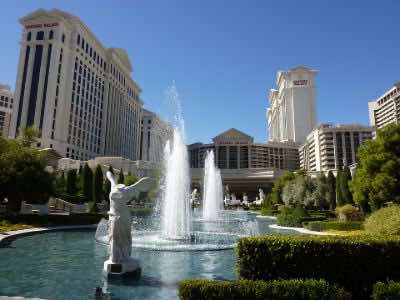 Caesars Palace Hotel & Casino Las Vegas Shows in July 2023
07/1-31 - Absinthe
07/1 - Adele
07/6-23 - Garth Brooks
07/28-29 - Jerry Seinfeld

Caesars Palace will be a buzzing spot in July with three main draws performing their residency shows. On one night only on July 1 will be the last performance of Adele before she takes a break for over a month.
But the charismatic Garth Brooks takes the stage at the Colosseum with his rock-infused country show for many dates from July 6 to 23.
And in the very end of the month, one of the most popular (and my favorite) comedians in the world Jerry Seinfeld will present on stage his self-deprecating relatable humor for two nights on July 28 and 29.
Activities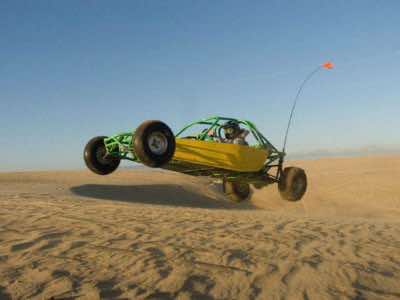 Here are top things to do in Las Vegas in July 2023:
07/1-31 - Saw Escape Room
07/1-31 Las Vegas Strip Highlights Helicopter tour
07/1-31 - Sunset Grand Canyon helicopter tour With Las Vegas Strip
07/1-31 - Indian Territory Tour
07/1-31 - Hoover Dam Walk-On-Top Tour with Seven Magic Mountains
07/1-31 - Los Angeles and Hollywood Day Tour
07/1-31 - Outdoor Shooting and Off Road Racing Combo Tour
07/1-31 - Hot air balloon Ride

Find respite from the fast pace of Las Vegas with these fantastic day trips in July!
Helicopters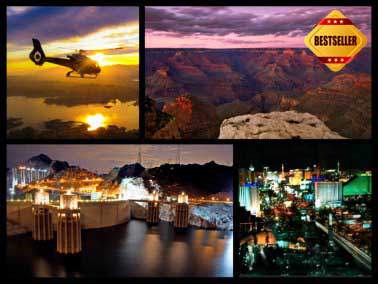 Las Vegas Helicopter tours in July 2023:
07/1-31 - Papillon Helicopters
07/1-31 - Maverick Helicopters
Resorts World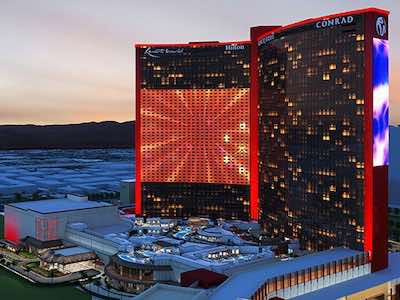 Resorts World Las Vegas Shows in July 2023:
07/1 - Carrie Underwood
07/7-8 - Kevin Hart
07/14-15 - David Blaine
07/28-29 - Katy Perry

This July will be a blast at Resorts World Las Vegas with its mind-blowing array of shows and concerts! To start, charts-topping country singer Carrie Underwood performs her inspirational and empowering songs on July 1.
Actor and comedian Kevin Hart famous for poking fun at his own flaws, mistakes, and personal shortcomings, will bring laughs to the stage at Resorts World for two nights on July 7 and 8.
Daredevil and illusionist David Blain, who is only allowed to work a couple of times a month due to the high risk of his feats, comes back for two nights on July 14 and 15.
And if you are coming in the end of the month, you have a chance to catch Katy Perry's highly visual grand-scale production show "Play" on July 28 and 29.
T-Mobile Arena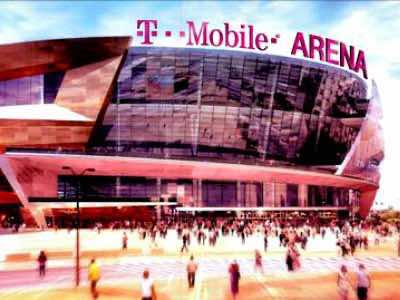 T-Mobile Arena Las Vegas Shows in July 2023:
07/8 - UFC 290: Volkanovski vs. Rodriguez
07/12 - Bert Kreischer's Fully Loaded Comedy Festival
07/15 - Nickelback, Brantley Gilbert & Josh Ross
07/29 - Showtime Championship Boxing: Terence Crawford vs. Errol Spence Jr.

There are a few exciting shows happening at T-Mobile Arena in July. The 8th is and exciting day for UFC fans as they will have the chance to attend the highly anticipated UFC 290 that will pair together the current Featherweight champion Alexander Volkanovski and interim champion Yair Rodríguez. The fight card might also include Brandon Moreno and Alexandre Pantoja.
Bert Kreischer has assembled a cast of top-notch stand up comedians and they are hitting the road this summer with their Fully Loaded Comedy Festival that is supposed to be a hoot. You can catch them when they drop by the T- Mobile Arena on July 12.
If you crave some post-grunge and alternative rock music on your July vacation, you'll be excited to find out that Nickelback teamed up with Brantley Gilbert and Josh Ross for a Get Rollin' Tour, and they are stopping at T-Mobile Arena in Vegas on July 15 to put on an electrifying show.
Allegiant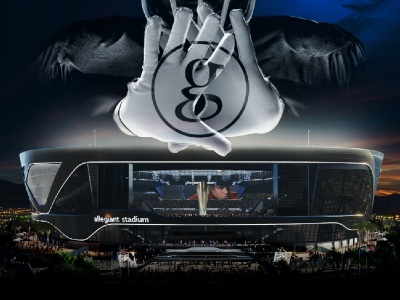 Allegiant Stadium Las Vegas Shows in July 2023:
07/12 - CONCACAF Gold Cup: Semifinal
07/30 - USA Tour: Manchester United FC vs. Borussia Dortmund

If you're a soccer enthusiast, don't miss out on the fantastic opportunity to witness one of the pivotal matches of CONCACAF Gold Cup Smifinals 2023 that Allegiant Stadium is holding on July 12.
On July 30, you can witness the historic showdown as England's Manchester United FC goes head-to-head against Germany's Borussia Dortmund in a highly anticipated match at Allegiant Stadium.
MGM Grand
MGM Grand Las Vegas Shows in July 2023:
07/1-31- David Copperfield
07/1-31 - Jabbawockeez
07/1-31 - The Hunger Games: The Exhibition
07/1-31 - Brad Garrett's Comedy Club
07/1 - Hins Cheung
07/21 - Peso Pluma

Hong Kong singer and heartthrob Hins Cheung is on a world tour entitled "The Next 20", and you have a chance to catch him performing his captivating blend of soulful R&B and heartfelt ballades at MGM Grand Garden Arena on July 1.
Young emerging Mexican artist /rapper Peso Pluma named Billboard's Latin Artists on the Rise, is on his first ever US tour entitled DOBLE P Tour. Drop by MGM Grand Garden Arena on July 21 if you love latin music and want to enjoy the night tapping your feet to traditional Mexican songs with modern twist.
Treasure Island
Treasure IslandLas Vegas Shows in July 2023:
07/1-31 Drag Brunch at Senor Frog's
07/1-31 Mystere by Cirque du Soleil
07/21 - Felipe Esparza

For a night of laughs at raw and honest self-deprecating humor of the Mexican-American stand up comedian Felipe Esparza head over to Treasure Island hotel on July 21.
Wynn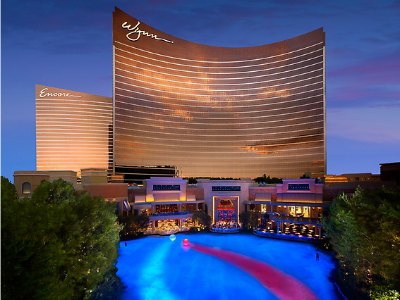 Wynn and Encore Las Vegas Shows in July 2023
07/1-31 - Awakening
07/1 - Jack Whitehall
07/1,2,7 - Theo Von
07/14-15 - Chris Tucker
07/16 - Jason Isbell & The 400 Unit
07/22 - Tim Dillon
07/29 - Matteo Lane

At Encore Theater at Wynn you'll be treated to quite a few big names in the comedy and music genres this month. British comedian Jack Whitehall known for his sharp wit and clever observational humor is currently on his North American Jackarse Tour and he is prepared to make you laugh at Wynn on July 1.
Later the same night funnyman Theo Von will show off his quirky and offbeat routines with Southern charm and wit. Theo Von returns to the stage at Encore Theater twice this month, on July 2 and 7.
Comedic actor Chris Tucker is a frequent headliner on the Strip, and he is coming back to Wynn on July 14-15 with an entirely new show where you'll be able to appreciate his charismatic stage presence and quick wit mixed with physical comedy.
Jason Isbell and his backing band The 400 Unit whose music style is rooted in Americana, alt-country, and rock genres, will grace the stage of Encore Theater at Wynn on July 16 for a one night show. They are bringing with the special guest alternative rock band Deer Tick.
Tim Dillon who rose to popularity thanks to his sharp wit, dark humor, and unfiltered social commentary will step into the spotlight at Encore Theater on July 22.
Matteo Lane, multilingual, highly musical and a openly gay comedian with an artistic flair who usually incorporates LGBTQ themes into his routines will claim the stage on July 29.
The Mirage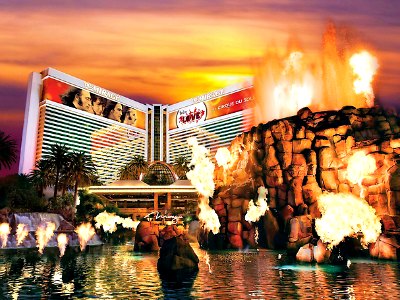 The Mirage Las Vegas Shows in July 2023:
07/1-31 - Shin Lim
07/1-31 - The Beatles LOVE
07/6-7 - Shane Gillis
07/14-15 - Dana Carvey

The Mirage hotel goes above and beyond to provide an extraordinary entertainment lineup of stand up comedians, and this July they have arranged two big names in the genre.
Shane Gillis known for observational comedy who often pushes boundaries and uses humor to explore sensitive or controversial topics takes the stage for two nights on July 6 and 7.
And prepare for an evening of sheer laughter as stand up comedian Dana Carvey comes into the spotlight on July 14 and 15. Dana Carvey became famous for playing on "Saturday Night Live" comedic characters such as the Church Lady, Garth Algar from Wayne's World, and he surely will bring his exceptional impersonations to his show Las Vegas.
Mandalay Bay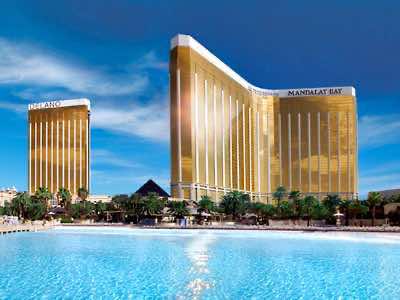 Mandalay Bay Las Vegas Shows in July 2023:
07/1-31 - Cirque du Soleil - Michael Jackson: ONE
07/1-31 - Shark Reef Aquarium
07/1,5,11,30 - Las Vegas Aces Home Games
07/14 - WNBA All star friday
07/15 - WNBA All Star Game
07/29 - Santa Fe Klan

At Mandalay Bay's Ultra Arena, you can catch 4 basketball home games where Las Vegas Aces, the professional women's basketball team, take on Connecticut Sun, Dallas Wings, Phoenix Mercury and Dallas Wings again on July 1, 5, 11 and 30. On July 15 Mandalay Bay will host the WNBA's (women's Basketball Association) midseason showcase with WNBA All Star Game, and on July 14 you can watch the WNBA All star friday: SKill Challenge where the players will go through a series of skill challenges such as dribbling, passing, shooting, and agility.
Mandalay Bay hosts only one cool concert on July 20, when Mexican rapper and songwriter Santa Fe Klan, known for his contributions to Latin trap and hip-hop music scene, arrives with his Todo Y Nada Tour. Santa Fe Klan brings with him two special guests - rapper Snow Tha Product and the emerging rap artist Tornillo.
Get Your Free Las Vegas Events Calendar!
Grand Canyon Helicopter Tours by Papilloin
Grand Canyon Helicopter Tours by Maverick
Awesomest Things to do in Las Vegas Every Day!

Tropicana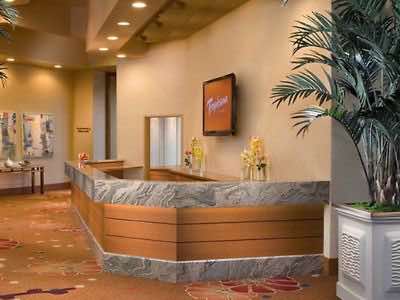 Tropicana Las Vegas Shows in July 2023:
07/1-31 - Laugh Factory
07/1-31 - Rich Little
07/1-31 - Murray The Magician
07/13-15 - Josh Blue

A Tropicana Las Vegas on three nights on July 13, 14 and 15, indulge in an uproarious evening of comedy as Josh Blue, a comedian who has cerebral palsy, finds humor in his own life and disability and breaks down stereotypes about being disabled. If you are not familiar with his unique style, it's going to be a seriously funny show, friends.
the Venetian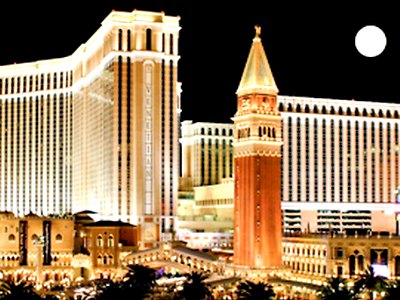 The Venetian Las Vegas Shows in July 2023:
07/1-31 - Atomic Saloon
07/1-31 - Madame Tussauds Las Vegas
07/1-31 - Super Saver: Madame Tussauds with Gondola Boat Ride
07/1 - David Spade with Nikki Glaser
07/21-22 - Matt Fraser

David Spade, comedian known for his quick wit, sarcasm, and dry sense of humor, joins forces with Nikki Glaser, comedian who draws her funny material heavily from her relationships and own personal experiences. They are performing at the Venetian on July 1.
And a very unique show even for Vegas takes place at the Venetian. Matt Fraser, renowned psychic medium who has a very unique talent of communicating with the deceased, is doing two live shows on July 21 and 22, and whether you are a believer or skeptical, you might not want to miss this show!
The Cosmopolitan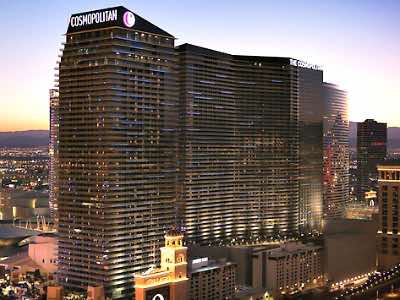 The Cosmopolitan Las Vegas Shows in July 2023:
07/1-31 - OPM
07/1 - Louis Tomlinson
07/8 - Charlie Puth
07/14 - Anthony Jeselnik
07/22 - Jimmy Eat World & Manchester Orchestra
07/28,30 - Smashing pumpkins
07/29 - Nurse Blake

The Cosmopolitan has preapred an incredible roster of concerts and shows in July that will blow your mind. On July 1, Louis Tomlinson who began his career as a member of One Direction, takes the stage at The Chelsea with his heartfelt songs and emotional delivery. On July 8, get ready for an unforgettable evening of captivating music and a night filled with incredible energy as Charlie Puth serenades his chart-topping hits.
Anthony Jeselnik known for his brand of dark humor, sarcasm, and a deadpan delivery will star at Chelsea for one night on July 22 and he will surely make you feel shocked and laughing at the same time.
On July 22, prepare to be immersed in the melodic sound, heartfelt lyrics and emotionally charged music, as the two bands Jimmy Eat World & Manchester Orchestra co-headline at the Chelsea for one night as part of their The Amplified Echoes Tour.
The Smashing Pumpkins, an alternative rock band who rose to fame in the 1990's during the grunge and alternative rock era, are bringing their distinct sound to the stage for two nights on July 28 and 30. Get ready for a night of unique sound with elements of heavy rock, shoegaze, and psychedelia, and a blend of heavy guitar riffs.
Comedian and, not surprisingly, a nurse, Nurse Blake (a.k.a. Blake Lynch) will deliver laughs and insights into the nursing profession on July 29. He will make you laugh until your sides ache, especially if you are a nurse and can relate. But if you aren't, it's still going to be a super fun show.
Palms
Pearl Concert Theater at Palms Hotel Las Vegas Shows in July 2023:
07/1 - Dam Vinh Hung
07/7 - Melissa Etheridge
07/15 - Sammy Hagar and the Circle
07/16 - 3 Doors Down
07/22 - Gary Owen

Palms Hotel Las Vegas is gearing up for a great lineup of shows and concerts this July, promising a summer of unforgettable entertainment. On July 1, all Vietnamese stars such as Dam Vinh Hung, Le Quyen-Queen of Ballad, Hong Ngoc, all come on stage as part of their Saigon 30th Anniversary Tour that celebrates 30 years of Saigon Entertainment, known for its cultural heritage and blooming entertainment scene.
Singer and songwriter Melissa Etheridge brings her powerful songs with blend of rock, folk, blues, and roots rock to Palms on July 7. You'll be captivated by her energetic and passionate performance.
American rock supergroup Sammy Hagar and the Circle that also includes Michael Anthony on bass and backing vocals, Jason Bonham on drums, and Vic Johnson on guitar are taking the stage on July 15. A mix of classic rock and hard rock, as well as songs from Sammy Hagar's time with Van Hale will surely make it one fantastic concert.
American rock band 3 Doors Down that skyrocketed to fame thanks to the release of their album "The Better Life", and in particular the song "Kryptonite", will make an appearence at Palms on July 16. Expect a night filled with post-grunge sound and heartfelt music from their albums, including "Away from the Sun", "Seventeen Days" and "Time of My Life".
Actor and stand up comedian Gary Owen who mostly jokes about family, relationships, race, and everyday life is taking the stage at Palms on July 22. Be ready for a night of laughter thanks to his witty relatable humor.
For Tickets, check out the Palms Hotel website
Westgate Las Vegas Resort & Casino
Westgate Hotel Las Vegas Shows in July 2023:
07/1 - Skid Row & Warrant
07/13-22 - Barry Manilow
07/1-8 - Imaginarium

If you're looking for an exciting activity in June, check out the incredible Imaginarium at Westgate! This immersive experience combines mesmerizing lights and music. There are ten distinct zones where you can encounter lifelike imaginary creatures and a magical garden. Thi attraction will be open until July 8.
On July 1, Westgate Las Vegas Resort is hosting a special concert by two American rock bands that shaped the glam metal and hard rock music in the late 1980s and early 1990s - Skid Row and Warrant. Both bands have achived chart-topping success. Skid Row became famous thanks to their albums "Skid Row", "Slave to the Grind" and "Subhuman Race"; while Warrant achived success thanks to their albums "Cherry Pie", "Heaven," "Uncle Tom's Cabin". This night, they are bringing with them special guest Paralandra with Casandra Carson as the lead singer.
Barry Manilow, a long time resident performer, returns to Westgate for the next leg of his residency to perform from July 13 to 22. Barry Manilow is a fantastic showman who puts on a captivating live performance accompanied by dancers and eye-catching costumes and his show is always a hit on the Strip!
Virgin Hotels
Virgin Hotels Las Vegas Shows in July 2023:
07/1 - Viva El Mariachi
07/13 - Stephen Marley & Hirie
07/15 - Los Tucanes De Tijuana
07/21,22 - Falling in Reverse & Ice Nine Kills

Mark your calendars for an extraordinary experience at Vitgin Hotels this July, as they have planned plenty of cool shows and concerts!
On July 1 at The Theater you can attend Sol de México, also known as Mariachi Sol de México, a Mariachi group established by José Hernández. Enjoy the night of rich and passionate Mexican songs accompanied by traditional Maxican violins, trumpets, guitarróns, vihuelas and guitars.
On July 13, you can enjoy a night of reggae music and songs, mixed with hip hop, R&B, and dancehall, performed by Stephen Marley, a Jamaican-American musician who is currently on Babylon By Bus Summer Tour. With him, he brings two cool reggae bands - Hirie, fronted by Trish Jetton, and Arise Roots, fronted by Karim Israel. The show might include some Bob Marley classics in addition to the bands' original songs.
July 15 is another Mexican night at Virgin Hotels! Los Tucanes de Tijuana, a Mexican group from Tijuana, Baja California, formed by Mario Quintero Lara.The group specializes in norteño, corrido, and banda styles. They are bringing with them Los Rieleros del Norte, a Mexican music group playing Norteño music blends polka, corrido, and ranchera genres.
July 21 and 22 will be nights of hard rock music. Falling in Reverse is dropping by for two nights as part of their The Popular MonsTour, with Ice Nine Kills, Our Last Night and Catch Your Breath. It will be a spectacular concert with a fusion of various rock subgenres and emotionally charged songs!
House Of Blues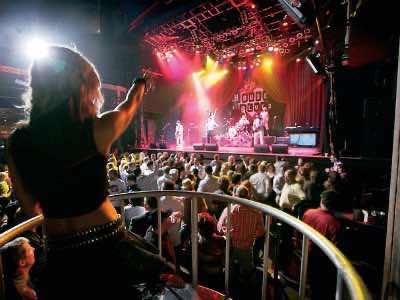 House of Blues at Mandalay Bay Las Vegas Shows in July 2023:
07/7 - T.K Kirkland
07/11 - Atmosphere
07/14 - Larry June
07/22 - Javier Rosas
07/23 -Jesse & Joy
07/27 - Aleks Syntek
07/29 - Lucha VaVoom: 7 Deadly Sins
07/30 - Toosii
House of Blues Las Vegas has announced an array of cool bands performing this month!
On July 11, Atmosphere, a hip-hop duo consisting of rapper Sean Daley, a.k.a Slug, and producer Anthony Davis, a.k.a Ant, is dropping by House of Blues as part of their summer tour called The Detour. Slug and Ant have been active since 1990s and have gained a large following thanks to their unique approach to hip hop that includes dramatic storytelling derived from their personal experiences.
Larry June, American rapper and songwriter known for his positive and inspirational lyrics about self-improvement, positivity, and staying focused on goals is currently on a tour called Larry's Market Run 2023. He is scheduled to appear at House of Blues in Las Vegas on July 14.
Jesse & Joy, a Mexican-American brother-sister duo are currently on a Summer Tour, and they are taking the stage at House of Blues in July 23. Their music carries an emotional depth and lyrics revolve around love, and relationships. This is going to be a heartfelt concert! >
On July 27 at House of Blues Las Vegas you can catch Mexican singer and songwriter Aleks Syntek who joined efforts with young emerging performer Fehr Rivas for a 3D ECADAS TOUR USA. Their music includes such genres like pop, rock, electronic, and ballads.
July 29 at House of Blues is Lucha VaVoom night! It's a unique kind of entertainment, absolutely crazy and funny, that features such acts as masked wrestlers, roller skaters smashing pingadas, and other outrageous and hilarious acts of comedy and burlesque. If you think you've seen everything in Vegas, you probably haven't seen this!
Toosii, American rapper, singer, and songwriter, is currently on Naujour Tour and he is coming to House of Blues on July 30! Toosii has gained populaity thanks to his heartfelt songs based on personal experiences and emotions that he initially released self-released on Youtube and SoundCloud.
For Tickets go To House of Blues Website
Golden Nugget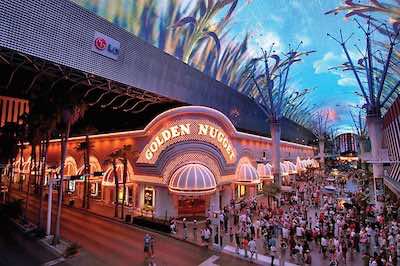 Golden Nugget Las Vegas Shows in July 2023:
07/14 - Ambrosia

On Luly 14, Golden Nugget Las Vegas welcomes (again) Ambrosia, American rock band formed in 1970s. Ambrosia's music combines rock, pop, and progressive rock styles. The band is known primarily for their distinct sound that incorporates smooth vocal and musical harmonies. Three original members of Ambrosia are coming for a night in Las Vegas.
Suncoast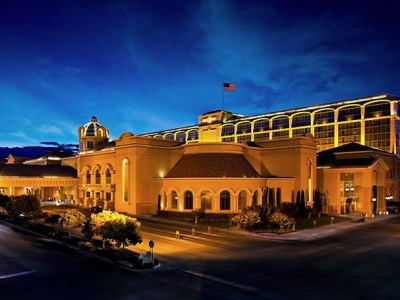 Suncoast Hotel Las Vegas Shows in July 2023:
07/8-9 - christmas in july

Christmas in July is a an arts and crafts fair that will take place at the Grand Ballroom of Suncoast hotel on July 8 and 9. Shop for christmas-themed fun little and big gifts created by local Las Vegas artists!
Fremont Street Experience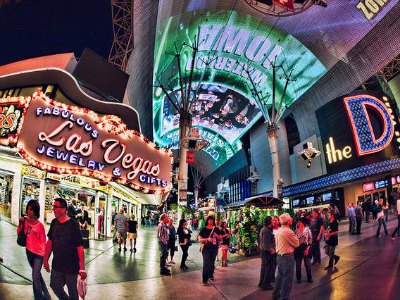 Free Las Vegas Shows in July 2023 at Fremont Street Experience
07/1 -
Switchfoot
07/11 -
Skillet
07/15 -
The all american rejects
There are a few free concerts scheduled on Fremont Street Experience Las Vegas in July. Here is their schedule.
Stay tuned, I'll be adding more shows, concerts and events in Las Vegas in July 2023!
Get Your Free Las Vegas Events Calendar!
Best of Vegas