Best Valley of Fire Tours From Las Vegas
These Valley of Fire tours from Las Vegas take you to one of the most fascinating places on the planet! The landscape of the valley is something you will be talking to your friends about for a long time. You will be amazed by the colors of the sandstone formations and by how the valley reminds of a museum of statues under the open sky!These rock formations, shaped by wind and rain, remind of animals, bizarre castles and bridges. Not to mention the ancient petroglyphs left by Indian people who used to inhabit this region. What's even better: some of these activities are not just sightseeing tours: you can hike, ride an ATV or a Mini Buggy at Valley of Fire!
Plan Vegas Stay
What's Hot
Disclaimer: I receive a small commission from the links on this page.
Private Valley of Fire Hiking and Sightseeing Adventure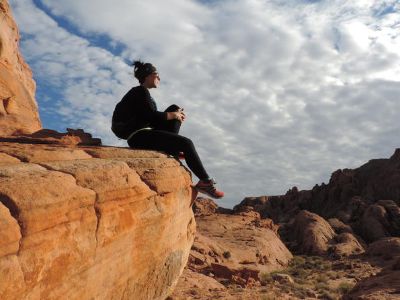 An intimate hiking excursion through one of the most spectacular landscapes in the world is the Private Valley of Fire Hiking and Sightseeing Adventure Tour. This Valley of Fire tour is perfect for all skill levels and you can help a veteran out too. There are two options which are a 6-hour half-day or a 10-hour full-day hiking adventure that begins with Adam, a former U.S. Army Infantry Soldier and now tour company owner, picking you up at your hotel and transporting you in a comfortable SUV to the Valley of Fire State Park. Along the way Adam will explain all the interesting sightseeing opportunities you will experience as well as get a feel for your hiking ability and adventurous spirit. Once at the state park, Adam will take you on a truly once-in-a-lifetime hiking journey through a landscape that was created 150-million years ago. He is the perfect guide for this adventure with years of experience in the outdoors and knows how to take care of hiking partners through his training as a member of the U.S. Army. As you hike through the brightly colored sandstone rock formations and ancient sand dunes you will stop for photographs and there are plenty of healthy snacks as well as water provided to replenish your body while hiking. Your day concludes with drop-off service back at your hotel.
Plan Vegas Stay
What's Hot