Las Vegas Halloween Events 2023
During Las Vegas Halloween in 2023 the city will turn into a large haunted graveyard, catch zombie virus and bat infestation; hotels will crackle in fire and ooze blood, all the vampires that sleep during the year will come out to lurk in the dark and asylums will open their doors to new patients....
Just kidding! Vegas is never more alive than during the scariest period of the year! There are plenty of things to do, haunted houses, haunted tours, events and parties that take place every Halloween weekend in Las Vegas, and October 2023 is no exception. All night clubs and all hotels will be celebrating. As the city is getting ready for Halloween, I will be adding more attractions, parties, events and things to do during the Halloween weekend in Vegas. The city starts celebrating Halloween in the end of September - you don't need to wait for October 31 to get scared!
Be afraid...be very afraid...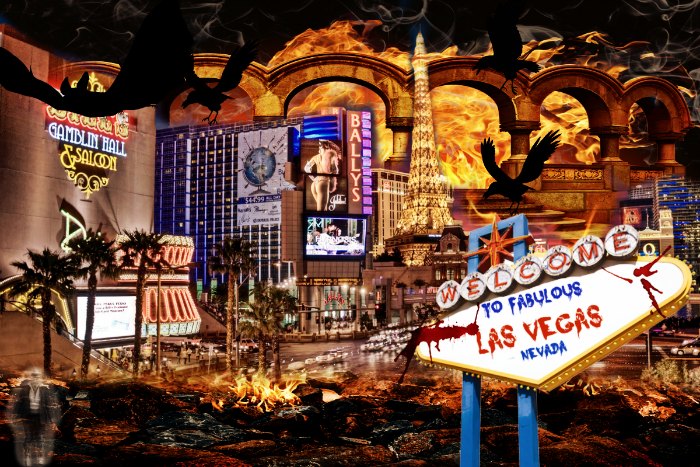 Photo by Tim Shields
Rob Zombie & Alice Cooper: Halloween Hootenanny
Date: October 28, 2023
Imagine watching two of the scariest musicians on stage performing all of their shocking music and that's what you're going to experience when you buy your tickets to Rob Zombie & Alice Cooper: Halloween Hootenanny. Performing at the Bakkt Theater within Planet Hollywood Resort & Casino, billed as The Greatest Blood-Show on Earth, longtime shock rock master Alice Cooper joins seven-time Emmy nominated artist and filmmaker Rob Zombie for a super night of terrorized musical theatrics. You can expect all of your ghoulish musical favorites from both bands accompanied by outrageous special effects driven by the incredible imaginations of these two artists. The choreography is set to take you from an electric chair to the gallow poles to a guillotine that will have your head spinning and rolling off your shoulders. Throw in some video clips of Rob Zombie's newest hit film The Munsters and you can understand why the Gruesome Twosome win the prize for horrifying audiences. The show is set to be one of the best ideas you can have to make your Halloween in Las Vegas a memorable experience.
Zombie Burlesque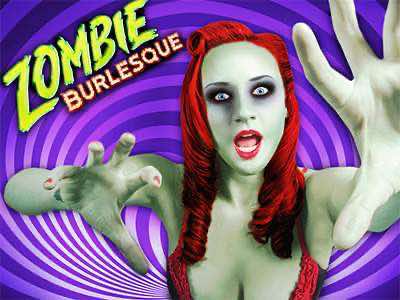 Date: Ongoing
A super fun-time for you to experience while visiting Halloween in Las Vegas is to go watch the superb theatrics played out during Zombie Burlesque. Performing at the V3 Theater within Planet Hollywood Resort & Casino, the production is truly a masterpiece combining the visual pleasures of burlesque with the horrifying idea of zombies and comedy. The show has set a high-bar for standards so the audience knows you're getting a little bit of skin, some witty jokes, and of course the incredible visual effects of zombies performing right before your eyes. During the show don't be surprised when they start talking about eating some raw flesh while performing aerial acrobatics and bending their bodies like the best contortionist at a roadside circus. There's plenty of sexy dancing to go along with ghoulish costumes highlighting the ferocious attitudes and gorgeous bodies of the burlesque zombies. The witty comedy can take you from being crude to lewd in a matter of punchlines that is leaving the audience laughing until their stomachs ache but that's when you understand that Zombie Burlesque is a unique show for you to enjoy.
SAW Escape Room
Date: Ongoing
The SAW Escape Room is the ideal spot to frighten the pants of you during Halloween while you try to survive this fully immersive and multi-room escape challenge. Brought to you by Jason Egan the creator of the Fright Dome, the SAW Escape Room brings real life drama and thrills from the horror created in the blockbuster SAW film franchise. While you are navigating the 13 different rooms within the historic Egan & Company Meat Packing Plant you will encounter numerous situations that will have you screaming and fleeing for life. Scenes include crawling under numerous dead pig carcasses or trying to find your way out the bathroom before the infamous Jigsaw Killer can do away with you. During your challenge you will need to think out of the box and quick in order for your team to escape the Jigsaw Killer or one of his many disciples. The SAW Escape Room is by far the most frightening experience you might have in your entire life and is possibly be the greatest escape room ever to be created.
Haunted Vegas Tour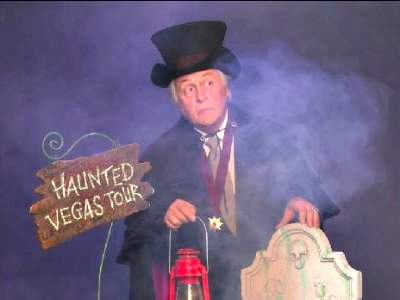 Date: Ongoing
Haunted Vegas tours take place throughout the year, not just during Halloween!But it would make a great addition to Las Vegas Halloween events during your vacation! This tour takes you to the city's most spooky places where paranormal activity was recorded or where many celebrities have died - the Motel of Death, or Benjamin "Bugsy" Siegel's Secret Garden - a site that is believed to be haunted by the spirit of "Bugsy" Siegel, among other ghosts.
Goodsprings Ghost Hunt Tour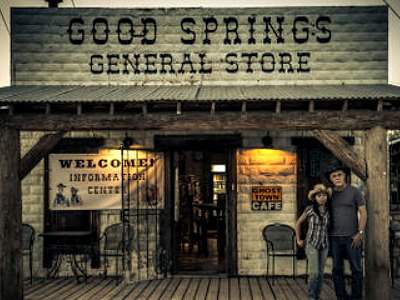 Date: Ongoing
This scary tour, designed by the famous Vegas ghost hunterpreneur Robert George Allen, will take you to the ghost town Goodsprings close to Las Vegas, for a good old ghost hunt! The tour takes place all year long, it among the coolest things to do on Las Vegas Halloween. The Pioneer Saloon and Gallery of Goodsprings are believed to be haunted by 2 ghosts - 1 that of a gun shot victim, and the other of an old miner. Many other ghosts are believed to haunt the surrounding area. Please do let us know and send some pictures if you catch some!
Witches and Warlocks Halloween at Las Vegas Magic Theater
Date: Ongoing
A great way to spend Halloween in Las Vegas is for you to go watch the incredible magic at the Witches and Warlocks Halloween at Las Vegas Magic Theater. Performing at the Magic Theater, you will be treated to some of the most outlandish illusions ever created by none other than Losander and Luna Shimada. Their amazing performance is a must see on or before Halloween and has been leaving the audiences with their minds wondering how he does his illusions. During the show you will experience the life of a Warlock and Witch from the beginning of time through the present day while watching some of the best and most interesting magic ever seen in Sin City. They are accompanied on stage by several mystifying witches and warlocks who help the supreme warlock and witch of magic move effortlessly from one trick to another. The unique European-style theater setting is ideal for plenty of crowd participation throughout the show and you won't be disappointed by his incredible magic and theatrical prowess during his evening of ghoulish fun.
Las Vegas Strip Ghosts and Hauntings Tour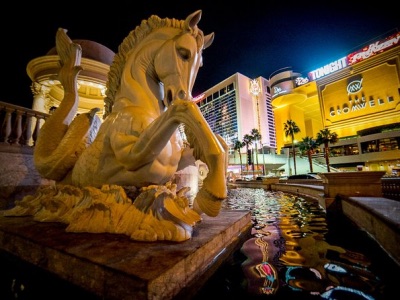 Date: Ongoing
Sin City has always been thought to be haunted and now is your chance to find out where all the good ghoulish ghosts are hanging out when you take the Las Vegas Strip Ghosts and Hauntings Tour. Your 2-hour walking adventure into the haunted world of Las Vegas begins when you meet your expert guide outside of Fashion Show Mall. From here you will take a leisurely stroll down the Strip while your guide points out interesting haunted facts about the real underworld that exists in Sin City. Learn about all of the haunted places such as the original MGM Grand that burned down in1985 and later rebuilt as the North Tower of Bally's Las Vegas, La Palazza Mansion aka The Devil's Mansion, the Mob Museum which houses numerous materials of fatal mobster hits, the unexplained dark happenings at the Luxor, the Flamingo where Bugsy Seigel was murdered and said to still roam the hallways, the Westgate where Elvis is roaming backstage, and the Apache Hotel were mysterious phones ring. Throughout your excursion there are plenty of other tidbits of haunted information that will leave you stunned.
Zak Bagans Haunted Museum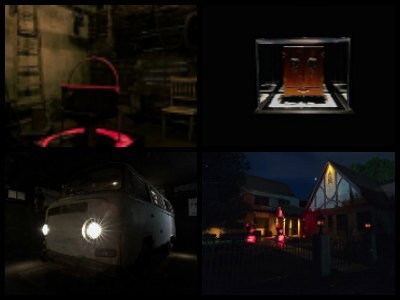 Date: Ongoing
If you are interested in experiencing a unique and frightening Las Vegas Halloween experience that will leave your body trembling then you need to visit Zak Bagans Haunted Museum. Located in downtown Las Vegas on Charleston Street, the Zak Bagans Haunted Museum brings to life many of the strange and curiosity filled artifacts that Bagans collected over the years such as hundreds of magical dolls and a bloody hand print made by Charles Manson. When you enter the 30 rooms that are packed with these haunted artifacts you will be forced to respect the spirits or you will be forced to succumb to your own fears. Zak Bagans Haunted Museum will have your heart thumping and your mind racing to find a quick way out when the spirits become mad and invade your mind. This is only the beginning of your creepy adventure when you visit the Zak Bagans Haunted Museum.
Freakling Brothers Horror Shows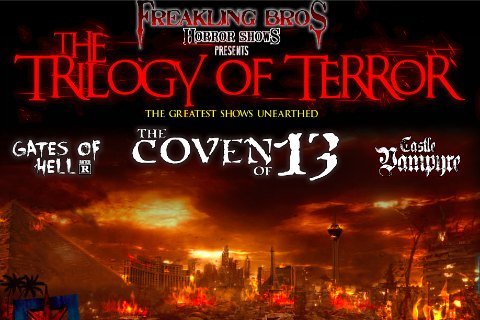 Date: Coming soon
You can call it a family affair of frightening proportions or just one of the best things to do in Las Vegas for Halloween, but whatever you call it you can't miss out on the Freakling Brothers Horror Shows. The story began 40 years ago on Rochelle Avenue where the Mollner Family created scary Halloween scenes in their yard before evolving into the three different horror shows that are masterfully choreographed with live humans in a day when artificial intelligence rules. When you enter The Coven of 13 you're absorbed in fear of the Black Magic performed by the High Priest who unleashes his army of witches and warlocks while casting spells on guests. An adult-only variety of terror awaits those who wish to enter the sadistic dark side through The Gates of Hell. Once inside the live interactive venue leaves your heart throbbing as you talk with Lucifer himself about the Darker Side of Life. The Castle Vampyre venue plays off the original themed decorations and antics that started this whole frightening adventure on Rochelle Avenue. Here you will be frightfully surprised with Dracula and his associates who lurk around every corner waiting to gather some more blood.
Saw and Strings
Date: 28,29,30,31, 2023
Halloween in Las Vegas is truly a haunted spectacle waiting to take guests to another level of horror and when you visit Saw and Strings you can listen to frightening music while being ghoulishly played by the haunted staff. Performing at The Industrial Sound along South Industrial Road, your evening of terror begins when you enter The Musty Cauldron Bar to help pick up or boost your inner spirits while listening to Ghost DJ spin some ghoulishly hot Halloween tunes. From here you walk through macabre filled corridors until you reach The Collector's Chamber, once seated you are met by your host The Collector. Now the terrorizing starts with plenty of fog and strobe lights disorienting your senses while you listen to perfectly ghoulish music performed on stage live by The Las Vegas String Quartet and Alexandria Le on piano hitting all the right notes in a haunting fashion. Throw in some sketchy characters roaming the theater frightening guests and you have the perfect combination of fun and music for a spectacular frightening time.
XScapers Vegas Halloween 2023
Date: October 29-November 4, 2023
A unique way to spend Halloween in Las Vegas for people who love the RV lifestyle is to join up and attend the six day bash when you attend XScapers Vegas Halloween 2023. The festivities are coordinated for working-age people enjoying the RV lifestyle on the road. Once at the Llama Lot along Fremont Street you begin with a welcome Happy Hour and catered meal at the Gold Spike on October 29th. The following day you need to decorate your RV with all the ghoulish attitude you can muster up for an incredible Haunted Lot Crawl complete with haunted characters. On Halloween you attend a Happy Hour at Inspire Nightclub where you can strut your best Cousin Eddie costume during the costume contest. November 1st brings a Spooky Team Trivia Contest and more socializing with fellow XScapers. The following day there is a perfect Fremont Street Scavenger Hunt where you try to find hidden prizes. The final evening you gather for the last time at a Farewell Dinner at Place on 7th where you unwind and get ready for the road.
31 Freak Street
Date: October 7-31, 2023
There are haunted attractions and there are truly haunted attractions that just scare people until they are really frightened to walk or turn the next corner, well when you go to 31 Freak Street you get to experience two haunted attractions that are sure to make you shake with fear. Located in the parking area of Tivoli Village, 31 Freak Street is brought to you by the warped minds that created Bonnie Screams. Once here you travel through the Crimson Manor filled with ghosts, goblins, and eerily resident whackos that can't wait to catch you off guard and frighten you until you cannot move. The choreography of the manor is superb for scaring people at every nick, cranny, and corridor unsuspecting patrons walk. When you leave the manor you enter a whole different world along 31 Freak Street that has people so terrified they have problems walking to the end but don't worry because there is plenty of fun to go along with the frightening attitudes of the real-life whackos walking the street.
Halloween at Fremont Street Experience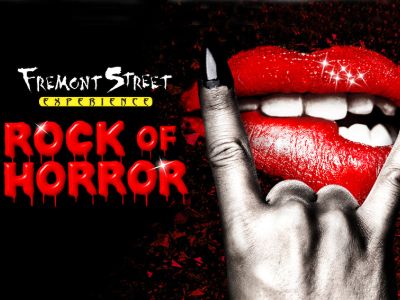 Date: coming Soon
Las Vegas Haunts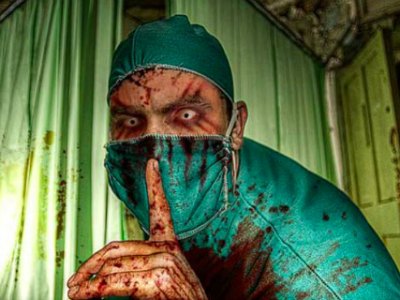 Date: Coming Soon
Everyone likes a howling good haunt and the best place in Las Vegas to engage in two different haunts at the same location is the Las Vegas Haunt. Situated within Meadow Mall the Las Vegas Haunts features two unique and separate rooms which are filled with frightening sights and haunted sounds. The first room is the Asylum where you will find a 1800s health sanctuary that specializes in good health, exercise and a controlled diet to help patients ward off the evil aspects of life. As you wander through the sanctuary you will quickly understand that the Meadview Health Sanctuary is loaded with crazy characters that scare you at every opportunity. If, the sanctuary is not enough then travel inside the Feoray Family Inn which is run by a family of crazies that emigrated from Europe. Once inside the Hotel Fear you will be jumping every time you turn a corner by the realistic live actors that are dressed in some of the most outrageous costumes of blood and clothing. The frightening fun begins on October 4 and runs through Halloween on Thursday through Sunday nights. Advanced ticket sales are encouraged and there are VIP tickets that place you in both haunts with no waiting in line, so you can be assured of having one of the scariest nights of your life.
Fetish & Fantasy Ball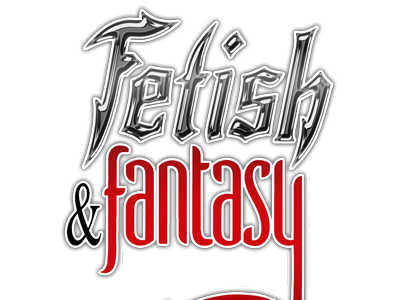 Date: October 28, 2023
For many years the Fetish and Fantasy Halloween Ball has thrilled partiers with an extraordinary evening of frightening fun. The Fetish and Fantasy Halloween Ball takes place at The Theater at Virgin Hotels on October 28, where you can mingle with some of the most beautiful people in Las Vegas. The atmosphere is a cross between a rave and a Halloween costume party with lots of sensuality thrown into the mix. You will enjoy new live entertainment with Dave Aude, Ron Reeser, Scooter & LaVelle, Lolo Mayhew and other scary performers. The Fetish and Fantasy Halloween Ball will be the one place you want to be to experience the wildest adult Halloween in Las Vegas. The Fetish and Fantasy Halloween Ball will be at Palms Hotel starting at 9:00 pm. You must be 21 years of age or older to attend.
HallOVeen at the Magical Forest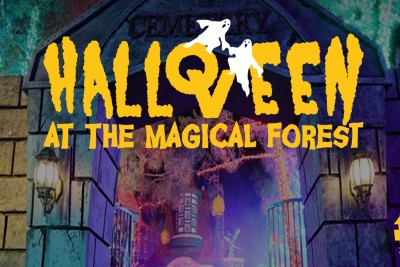 Date: October 6-8, 13-15, 20-31, 2023
HallOVeen at the Magical Forest is one of the most family-friendly Halloween attractions in Las Vegas for you to visit. Sponsored by the Opportunity Village, HallOVeen at the Magical Forest is full of ghoulish games and frightening fun. You can enjoy exciting activities like Rod's Monstrous Mini-Golf, the Avalanche Slide, Cheyenne's Enchanted Carousel, a ride on the Forest Express Ghost Train and a walk through the Haunted Adventure. HallOVeen at the Magical Forest will please everyone with nightly entertainment, movies, a Candy Cabin and you can even make your own Halloween arts and crafts. You evening of terrifying fun will be perfect and full of screams, laughs and excitement. HallOVeen at the Magical Forest sponsored by the Opportunity Village.
Cosmic Pumpkin Patch
Date: October 1-31, 2023
The perfect family-themed Las Vegas Halloween attraction that brings everything together in a magical world of fun is the Cosmic Pumpkin Patch. Located along South Decatur Boulevard, the Cosmic Pumpkin Patch is ideal for people of all ages from little ones to grandparents and everyone in between. Once there, patrons can let their inner child go while they wander through the pumpkin looking for the perfect pumpkin to carve and paint at a pumpkin preparing station. From there travel through the petting zoo where everyone can touch their favorite farm animal in a peaceful setting before enjoying the Halloween-themed carnival rides waiting to scare you from ferris wheels to spinning turbo cars to an old-fashioned train ride through a pumpkin patch. But the fun doesn't stop there with numerous carnival games to try your luck for that scary stuffed animal or get your face painted and be ready for trick or treating. When you get hungry you can indulge your taste buds in a variety of carnival type food from corn dogs to cotton candy to candy apples and roasted corn on the cob.
Costumes tips: Nudity is not allowed in Vegas in any public place. Masks are not allowed in the casinos and normally at children's events. If you follow these simple rules - you can be as creative or as sexy as you want. If you are going to any sexy Las Vegas Halloween party in one of the nightclubs - feel free to wear a sexy costume inside the clubs! On the way to the clubs and from the clubs you should cover your fantastic creations! Please do not drive - take a taxi, a bus or a limousine.
Get Your Free Las Vegas Events Calendar!
Best of Vegas