Las Vegas Strip Hotels In 2022
Las Vegas Strip hotels in 2022 and resorts are grand, beautiful and so different! From the most fun ones such as Mandalay Bay and MGM Grand, to the most chic and quiet like Waldorf Astoria or Vdara, there are hotels for all tastes and budget. The hotels on this page are arranged in the order of their location on the Strip. Find the best Vegas hotels on the Strip, including their rates, casinos, number of rooms, entertainment, night clubs and pools, and restaurant options. The list of hotels along the West side of the Strip is followed by the list of hotels along the East Side of the Strip.
List of Hotels On West Side of The Strip
Plan Vegas Stay
What's Hot
Disclaimer: I receive a small commission from the links on this page.
New York New York Las Vegas Strip Hotel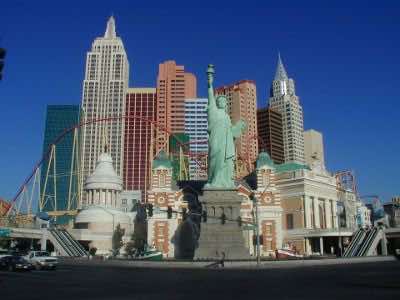 More About New York New York Hotel & Casino

New York New York Hotel and Casino is a one of the most fun-filled Las Vegas Strip hotels. This moderately-priced hotel offers the famous Apple roller coaster and a sexy Cirque du Soleil show Zumanity, an eye-catching experience, that will sure please anyone's taste. New York New York's Brooklyn Bridge offers a number of free concerts. As for someone who has a sweet tooth or to just stroll through isles of sweets, there is also Hershey Chocolate World that has an enormous variety of chocolate available to glance at or to purchase.
List Of Hotels on East Side Of The Strip
Plan Vegas Stay
What's Hot