Las Vegas To Los Angeles Bus Tours
Las Vegas to Los Angeles bus tours and shuttles will take you to Hollywood, Beverley Hills and Santa Monica for a quick break, a day trip or to catch a plane. There are a few options available - bus transfers and even organized LA sightseeing tours, although not as many as one would hope. After all, the distance from Vegas to LA is 270 miles (434 km), and it takes about 4-5 hours to get there. Below are a few tours that are available for the same-day travel as well as multi-day tours from Vegas.
Traveling to LA on your own? Find:
Hollywood Tour By Bus
Book This Tour
If you are looking for a relaxing yet fun filled Las Vegas to Los Angeles bus tour, then look no further. You will travel by VIP coach from Las Vegas enjoying the iconic high desert of Nevada. You will travel on style and enjoy a continental breakfast while you voyage through Death Valley, view ancient Joshua Tree forests and absorb the natural scenery before entering Los Angeles.
Once in Los Angeles you will have plenty of time to shoot photographs of the Hollywood Sign, Hollywood Boulevard's Walk of Fame as well as the Sunset Boulevard, Magic Castle and Walt Disney Studios.
Enjoy your ride home and listen to the many fascinating questions that our expert tour guides answer for fellow tour goers.
Hollywood Freedom Tour With Santa Monica Beach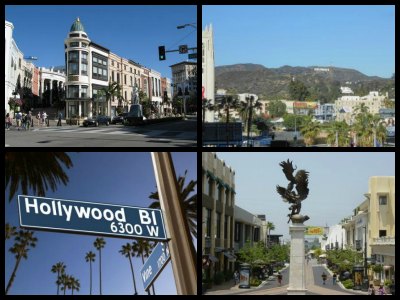 Book This Tour
Act like a Hollywood star for the day on this excellent Las Vegas to Los Angeles bus tour that will take you to not only Hollywood but Beverly Hills and Santa Monica. This 14-hour tour starts with an early morning pick up at your hotel and then you will travel by VIP coach to Hollywood, where after a photo opportunity with the iconic Hollywood sign, you will visit such famed places as TCL Chinese Theater, Rodeo Drive, Hollywood Walk of Fame and Sunset Boulevard. You will have plenty of time to search and take photographs of all the stars you encounter. As you depart Hollywood you will travel to the Santa Monica Pier, where you will enjoy a complimentary lunch and after you can frolic in the Pacific Ocean.
Relax in the spacious VIP coach on the way home and dream of all the stars you viewed on this excellent adventure to Hollywood. Also included in your memorable Hollywood excursion is a unique embroidered souvenir Hollywood cap.
Las Vegas to Los Angeles Luxury Transfer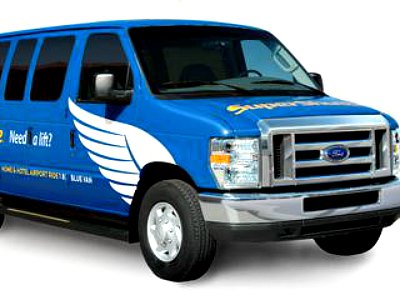 Book Luxury Transfer from Vegas to LA
This is a comfortable, luxurious shuttle that runs from Las Vegas to Los Angeles and back. It's perfect for those who plan to hang out in LA for a day or two before going back to Vegas. The shuttle departs from Harrah's and The California Hotel and Casino in Vegas, and drops off at multiple hotels in Los Angeles.
Many claim that this comfortable coach is so much better than flying! The shuttle offers all the comforts from reclining seats to complimentar snacks (albite not unlimited), plus 2 movies are shown during the trip.
Cheap Bus Transfer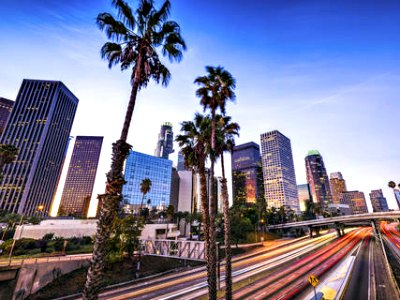 This cheap Las Vegas to Los Angeles bus transfer starting at $35 per person is suitable for those who want to enjoy Los Angeles on their own. You will be picked up at 8:40 am from Circus Circus Skyrise Tower. Several drop off locations near LA are available, including Chinatown Senior Citizen Center in Los Angeles.
Start your mid-morning in Las Vegas off with an exquisite American style brunch before you set-off on your tour of Los Angeles. You will enjoy a comfortable ride within a climate controlled coach that will allow you to sit back and enjoy the sights of the Mojave Desert as you travel westward to Los Angeles. The bus will make a 1,5 stop at Tanger outlet where you will be able to do some shopping. Las Vegas to Los Angeles bus transfer is a wonderful way to do some unique sightseeing while on vacation in Las Vegas. Children 2 and younger are free but must not occupy a seat during travel. In addition there is an additional service of $7 that will be paid to the driver of the bus.
What's Hot
Do you have any questions or Comments?