Las Vegas Shows 2023-2024 - Entertainment Calendar
Top Las Vegas shows in 2023 and 2024include Cirque du Soleil, residency headliners such as Adele, U2, Usher, Keith Urban and Garth Brooks; magic shows by David Copperfield, Penn & Teller, Criss Angel Mindfreak and Shin Lim; visiting comedians Jerry Seinfeld, Theo Von and others. There are shows for adults, for kids, and tributes to Elvis, Neil Diamond, Tina Turner and Motown. There are many sports events. Check out the calendar below to see who is coming when you are here!
Calendar
Here is a current schedule of top upcoming residency shows in 2023.
Las Vegas Shows in September 2023
09/1-30 - Adele
09/22-23 - Steve Martin & Martin Short
09/23-30 - Carrie Underwood

-->More September events
Las Vegas Shows in October 2023
10/5-28 - U2
10/6-7 - Sebastian Maniscalco
10/11-28 - Usher
10/19,20,21 - Kevin James
10/22 - Jeff Dunham
10/27,28 - Daniel Tosh
10/27-28 - Theo Von

-->More October events
Las Vegas Shows in November 2023
11/1-18 - Keith Urban
11/3-4 - Bill Maher
11/9-30 - Barry Manilow
11/10,11 - Nate Bargatze
11/12 - Jeff Dunham

-->More November events
Las Vegas Shows in December 2023
12/1-16 - U2
12/8-9 - Jim Jefferies
12/1-16 - Garth Brooks
12/15-16 - Jeff Foxworthy
12/29-30 - Gabriel Iglesias

-->More December events
Las Vegas Shows in January 2024
01/3-6, 27 - Luke Bryan
01/13-14 - Sebastian Maniscalco

-->More January events
Top Residency Music headliners
Usher
Usher's show at Dolby Live Theater at Park MGM is one of the most highly anticipated shows in Las Vegas in 2023. With his dynamic stage presence, blend of various music genres from R&B to pop, hip-hop, soul, and electronic dance music, Usher puts on an unforgettable show that will leave you wanting for more. His show is not just about singing, it's a whole theatrical experience that includes stunning dancers, roller skaters, some Broadway style numbers and even pole dancers and acrobats! Usher's next performances are scheduled for 10/11-28, 2023.
Weekends with Adele
Adele's residency at The Colosseum at Caesars Palace is in full swing this summer and fall and she continues to draw crowds to her powerful, emotionally charged show. If you enjoy Adele's music but haven't had the chance to see her live, I must say that her vocals sound even more breathtaking in person. In some parts of her show, Adele relies on nothing but her voice and a single piano player. There's a live orchestra and three back up singers in other parts of the show. All throughout, there are stunning multimedia effects and even occasional pyrotechnics that all work together to create a powerful concert experience. Personally, I was completely mesmerized by the spectacle. Adele's residency at The Colosseum is set for 08/4-26, 09/1-30, 10/6-28, 11/3-4, 2023.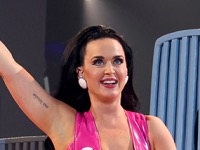 Katy Perry: Play
Katy Perry's Las Vegas residency show, called "PLAY," playing at Resorts World this spring and summer, is surely among the most in-demand shows on the Strip. Her show takes place in "Perry Playland," where a lot of thought and preparation went into the stage design and props, in her own eccentric and kitsch style. During the show, she interacts with giant and funny props such as an inflatable hand, massive mushroom, enormous snail, huge toilet, and other over-the-top props. Katy Perry's concerts are scheduled for 10/6-14, 11/3-4, 2023.
Carrie Underwood: Reflection
To the delight of country music fans, Carrie Underwood is back in Vegas this summer, fall, and winter to perform her highly popular show Reflection at the Resorts World. Her residency show is a high-energy concert experience where her powerful vocals are accompanied by aerial acts, dance performers, flashy lights, dynamic visual effects, large screens, glittering costumes, and elaborate stage design. Expect to hear all your favorite hit songs, including "Something in the Water," "Before He Cheats," "Good Girl," and many more. Carrie Underwood is performing in Vegas during 09/23-30, 11/29, 12/1-9, 2023.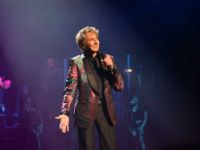 Barry Manilow
The legendary soft rock performer Barry Manilow is taking over the stage at the Westgate Resorts and Casino (the same resort that Elvis performed in) again in 2023. Barry Manilow is a fantastic entertainer who has been performing for almost 60 years, and he is still great at it. His Las Vegas shows are a nostalgic trip down memory lane, where he performs his top hits accompanied by a live band, especially the songs from the 70s that had "melody" in them. He interacts with the audience, tells stories about his personal life, and entertains in the friendliest way possible. Barry Manilow performs in Vegas throughout spring, summer, fall, and winter in 2023.
Luke Bryan
Country music star Luke Bryan is back on The Strip this spring and fall, performing at the Resorts World. He delivers an unforgettable and personable Las Vegas country music show that showcases his music talent and charm. Accompanied by a lively band, highly visual light effects, and pyrotechnics, this show is nothing short of amazing. Throughout the 1.5+ hour show, Luke interacts with the audience, making sure that everyone is having a great time and creating an intimate and friendly atmosphere. Luke Bryan performs at Resorts World during 08/30, 09/2-9, 2023.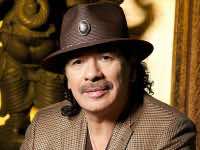 An Intimate Evening With Santana
Carlos Santana, one of the greatest guitarists of all time who rose to fame during the famous Woodstock festival, is back to headline at the House of Blues at Mandalay Bay Resort & Casino. Surrounded by talented drummers and keyboard players, Santana puts on an electrifying show that blends rock, blues, samba, and jazz sounds. The venue is small and intimate, with a nightclub feeling, and is perfect for a night of dancing as Santana and his band rock the house. Santana's next residency shows in Vegas are scheduled for September, and November 2023.
Miranda Lambert
Miranda Lambert, the famous country music singer and songwriter with multiple ACM awards, is ready to rock your world during her residency show at the Zappos Theater at Planet Hollywood this year in 2023. Fans can expect a high-energy concert experience that incorporates colorful lighting and video screens, a talented band of musicians, guitar solos, and pyrotechnics. Her shows are a celebration of country music and the strong women who make it. Miranda Lambert's residency shows are scheduled for 11/30, 12/2-16, 2023.
Garth Brooks
Country legend Garth Brooks is one of the most successful country singers of all times, known for filling stadiums with his shows. It's no surprise that his Vegas residency show at The Colosseum with only 4000 seats in 2023 sold out so fast that they had to add more dates in 2024! Garth Brooks has left a big mark on the country music industry through blending traditional country sounds with rock and pop. He is an amazing entertainer, a down-to-earth person and it's obvious that he cares about every single performance and has fun on stage. I am eagerly looking forward to attending his show very soon, but one thing is certain so far - Garth Brooks promises that each performance will be like no other, because he will be bringing on stage a new guest each and every time. Dates for Garth Brooks' shows are 11/29, 12/1-16, 2023; 04/18-28, 05/2-5, 06/26-29, 07/3-13, 2024 .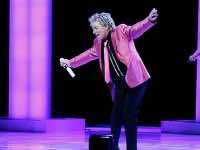 Rod Stewart
British rock legend Rod Stewart will bring his signature raspy singing voice to the stage at Caesars Palace Las Vegas this spring, where he will demonstrate not only his great voice but also his showmanship. Backed by a plethora of skilled musicians, including violinists, saxophonists, drummers, and vocalists, as well as a double bass player, stunning visual effects, and eye-catching outfits, he puts on an electrifying show with the energy of a 20-year-old. The next dates for Rod Stewart's shows are 11/10-22, 2023.
Keith Urban
Keith Urban's residency at Bakkt Theater at Planet Hollywood Las Vegas is in full throttle this summer and fall! If there was an easy way for me to describe his show, it would be "pure energy". When it comes to entertaining the crowd, Keith Urban is a natural! His show is so full of energy, amazing songs and wonderful interactions with the audience. From the very opening notes until the end of the 2 hour concert, Keith and his band captivate the crowd and leaving them craving for more. The visual effects of the show are mesmerizing, adding to the already electrifying show. During the show, Keith plays banjo, guitar and event drums! Personally, I was fascinated by his heartfelt renditions of "I Told You So" and "Somewhere In My Car." Keith Urban next shows in Vegas are scheduled for 11/1-18, 2023.
U2
The upcoming concert of the Irish rock band U2 at the MSG Sphere, a cutting-edge venue currently under construction, is one of the most anticipated events in Vegas in 2023! You won't find any speakers or video screens at the MSG Sphere, because the entire building is being constructed specifically for unparalleled music experience. As one of the most influential rock bands in history, U2 is the first band invited to perform at the new state-of-the-art venue. Their new Vegas residency show will be called U2: UV Achtung Baby. The MSG Sphere promises to showcase their unique style that is a blend of rock, post-punk, and alternative rock in an entirely new dimension. Dates for U2 shows at MSG Sphere are 09/29-30, 10/5-28, 11/1-4, 12/1-16, 2023.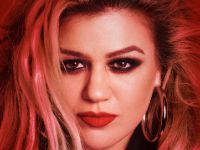 Kelly Clarkson
Kelly Clarkson is incredibly busy with her hit talk show The Kelly Clarkson Show, where she interviews celebrities and which I adore. So it comes as a surprise that she committed to 10 shows this summer 2023! Her new limited time engagement show called "Chemistry: An intimate night with Kelly Clarkson" will run at Bakkt Theater at Planet Hollywood from 08/2-19, 2023 and I am surely looking forward to it!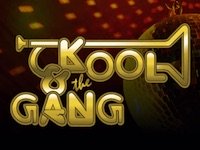 Kool and the gang
Legendary American R&B and funk band Kool & The Gang that has been entertaining us for over five decades is back at Westgate Resort for select dates in 2023 and 2024. The charismatic band's feel-good music is a blend of R&B, funk, soul, disco, and dance and their live shows are filled with high energy and a party atmosphere. Whether you're a longtime fan or new to the Kool & The Gand, a good time at their Las Vegas show is guaranteed! Dates for their performance at Westgate are 10/5-10, 2023; 02/9-10, 05/24-25, 08/2-3, 10/4-5, 2024.
Live Music
Do you enjoy live music? There are plenty of shows on the Strip in 2023 and 2024 in every music genre - rock, pop, jazz, country, R&B, Soul, and even dance! Read my reviews and get tickets to the top live music headliners performing this year.
America's Got Talent
America's Got Talent Live playing at Luxor Hotel & Casino is a spectacle of talent and creativity that brings the past winners and the most memorable participants of the televised show America's Got Talent back to the stage to perform live in front of the audience. America's Got Talent Live features a hilarious comedian emcee, and a variety of acts such as magical illusions, aerial routines, singers, high-energy dancers, and others. Please note that judges on the Vegas show are not real, but their presence is delivered through TV screens.
Get Your Free Las Vegas Events Calendar!
Grand Canyon Helicopter Tours by Papilloin
Grand Canyon Helicopter Tours by Maverick
Awesomest Things to do in Las Vegas Every Day!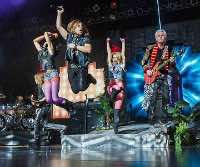 Raiding The Rock Vault
The best of rock music comes to life with the energetic ensemble of Raiding The Rock Vault, playing at the Hard Rock Cafe. Raiding The Rock Vault is currently the only permanent rock show on The Strip and consists of accomplished musicians who used to be members of various rock bands, such as Guns N' Roses, Survivor, and Asia. The rotating cast of strong vocalists enthusiastically sings all the famous rock hits, from Hotel California to Eye of the Tiger, leading the audience through several decades of rock music from the 60s, 70s, and 80s. Anyone who enjoys classic rock should see Raiding The Rock Vault!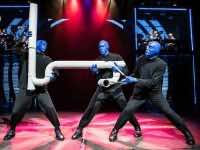 Blue Man Group
Blue Man Group performing at Luxor Resort & Casino is one of the most popular shows in Vegas, and it's also one of my favorite! Picture this: three multi-talented actors with vibrant blue skin and bald heads showcase their musical and comedy talents by playing various makeshift percussion instruments such as kitchen utensils, Tubulums (made of pvc pipes), barrels and other objects. They also deliver great pantomime and silent comedy on stage. The show is truly immersive and it incorporates music, comedy, visual effects delivered by cutting-edge technology, and plenty of interaction with the audience. It's a visually stunning and thought-provoking spectacle that you won't forget!
Neil Diamond The Tribute
Starring Rob Garrett, a long-time Neil Diamond tribute performer, brings the legendary musician back to the stage in Las Vegas at Alexis Park Resort & Casino. Garrett's amazing vocals and striking stage presence capture the essence of Neil Diamond and leave audiences feeling as if they are experiencing the real thing. From timeless classics like "Sweet Caroline" and "Cracklin' Rosie" to lesser-known gems, Garrett's tribute to Neil Diamond is a must-see Las Vegas show for fans of all ages.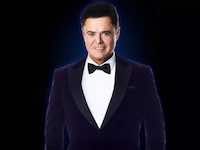 Donny Osmond
Donny Osmond is a legendary singer and entertainer, and in 2023 he is performing a spectacular classic show at Harrah's Hotel. His performance is like a trip down memory lane, encompassing his long music career. Donny Osmond is highly personable, makes great use of video segments, pays tribute to his brothers The Osmonds and his sister Marie, with whom he shared another show in Vegas a few years back, and performs songs from his many albums at the requests of the audience. But most importantly, Donny Osmond's show is a classic Vegas experience with great music, fantastic dancers, and even some funny entertainment.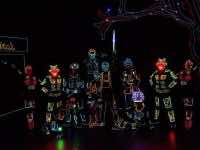 iLuminate
Dancing lights, comedy, and great music make for a perfect show, and that is exactly what you will get when you go to watch iLuminate Las Vegas show at The Strat. Eight talented dancers perform this incredible show in complete darkness. The dance routines are combined with stunning costumes featuring wireless light technology that changes colors. It's an incredible experience accompanied by superb choreography, a stellar hip-hop style soundtrack, and a cast of extremely talented dancers that are ready to make you have a memorable time.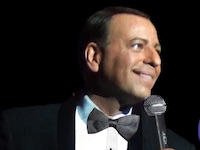 Frankly Frank
"Frankly Frank" playing at Alexis Park Resort & Casino is a fantastic tribute show to Frank Sinatra, portrayed by the incredible tribute artist Gary Anthony. Not only does Anthony bear a striking resemblance to the original Vegas legend, but his vocals are also a perfect match. If you are missing the good old days of the Rat Pack, or if you simply want to experience a classic Vegas show with all the glamor, "Frankly Frank" is an excellent choice for you. Gary Anthony is performing in a very small venue with excellent seating arrangement, which makes the show feel really intimate.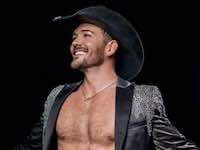 Chase Brown's Vegas Country
Chase Brown's Las Vegas show is a hot ticket for country music fans, especially the ladies. From his beautiful honky-tonk voice to multiple shirt changes that show off his well-defined abs, Chase Brown delivers a high-energy performance at The Notoriety in downtown every Friday in 2023. In addition to his original country music, Chase occasionally incorporates tribute songs from world-renowned artists, making for an unforgettable night of music and entertainment.
Soul of Motown
Soul of Motown playing at Westgate Las Vegas Resort and Casino throughout 2023 is one of the coolest Motown shows in the city! The show is a nostalgic journey to the golden era of Motown. It's carried out by four talented artists - three men and one woman - who flawlessly recreate the soulful hits of Motown classics, but they really put their own twist on them. Sean Stewart Godfrey, the only lady of the cast, is a true star of the show, in my opinion. The show is so vibrant, energetic and so much fun that you'll have hard time staying in your seat, and you don't have to! So if you remember Marvin Gaye, Stevie Wonder, The Supremes, The Temptations, The Four Tops, Aretha Franklin, this is a show not to be missed!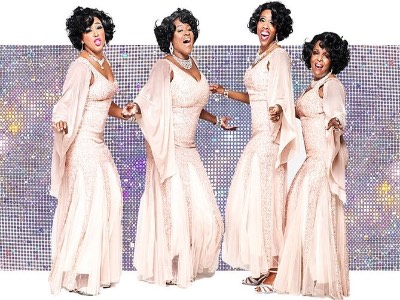 All Motown
"All Motown" is a fantastic all-female Las Vegas tribute show that can be seen at Alexis Park All Suite Resort. The five talented performers, known as "The Duchesses of Motown", deliver all your favorite hits from the iconic label, taking you back to the soulful days of Motown music. Their flawless vocals, sparkling sequin costumes, and impressive choreography create an unforgettable musician extravaganza that will have you dancing and singing along all night long.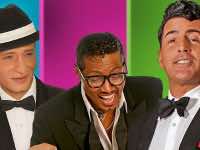 Rat Pack is Back
"The Rat Pack is Back" is a highly popular show playing at Tuscany Suites & Casino. It will transport you back in time and let you relive the glorious days of Frank Sinatra, Sammy Davis Jr., Joey Bishop, and Dean Martin through the performances of four talented tribute artists. To enhance the experience, the show is sprinkled with 1960s humor and video montages of vintage Vegas. For anyone who misses or wants to experience what the "old" Vegas was like, this is a highly recommended show.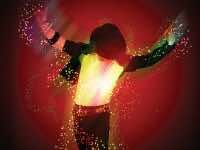 MJ Live
A rotating cast of impersonators such as Jalles Franca, Michael Firestone and Justin Dean pay tribute to Michael Jackson at MJ Live show. Playing at the Tropicana Las Vegas, the MJ Live allows you to experience a concert by the real King of Pop. The tribute artists, accompanied by a cast of amazing dancers, are so good that they will have you thinking that Michael is on the stage as you listen to his hit music and gaze at the signature dance moves that made him famous. And maybe they'll even convince you to practice your moonwalk!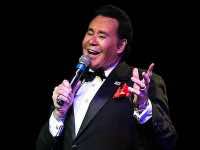 Wayne Newton
"Up Close And Personal" is an intimate Las Vegas show by the legendary Sin City showman Wayne Newton, also known as Mr. Las Vegas. Following a successful career as a Vegas entertainer spanning over six decades, Wayne Newton has come back to give you a trip down memory lane. Newton's show is a combination of videos from his earlier years, singing some of his best songs, playing 13 musical instruments, and great storytelling. A small venue adds to the intimate charm of this classic Vegas show.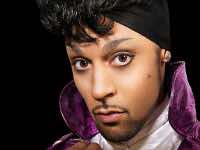 Purple Reign
The "Purple Reign" tribute show at Tropicana Las Vegas is a fantastic performance honoring Prince, featuring either impersonator Jason Tenner or Donelvan Thigpen. The resemblance, mannerisms, and voices of these two tribute artists are so uncanny that you'll feel like you've been transported back in time and can party like it's 1999. The show also features live musicians and dancers who perform to Prince's hit songs, making this an engaging and popular show that brings the music icon back to life on stage.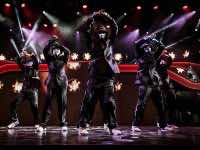 Jabbawockeez
Jabbawockeez is a fantastic break dance crew that has wowed the audience since their appearance on America's Got Talent in 2007. Now they bring their signature dance moves and signature faceless masks and white gloves to MGM Grand Hotel. You'll be mesmerized by the incredible energy, precise movements, synchronized choreography and uniqueness of this highly popular Las Vegas show. The part of the show with lasers performed by one solo dancer was my favorite part!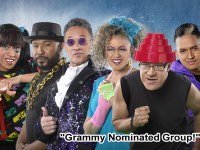 The JETS: 80's & 90's Experience
The original members of the JETS family band from the 80s—Rudy, Haini, and LeRoy—are back at Planet Hollywood Resort & Casino for a fun and energetic party-style show filled with their iconic Grammy-winning songs, dance moves, and shiny costumes. The JETS cast is so talented that they will take you on a nostalgic journey back to the 80s and 90s, providing a spectacular family night of pop, R&B, and dance music that is sure to bring a smile to everyone's faces.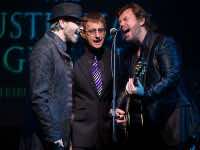 Australian Bee Gees
Australian Bee Gees is a popular Vegas tribute show performed live at Excalibur Hotel throughout 2023. The Gibbs brothers would be proud of the world-famous tribute band, the Australian Bee Gees. This incredible group of tribute artists does an amazing job of portraying the original Bee Gees with a stunning set of musical hits such as "Run to Me," "Lonely Days," and "Nights on Broadway." The show is accompanied by amazing multimedia effects that take you back to the '70s and '80s.
Tina Turner Thunderdome Queen
Tina Turner Tribute Show - Thunderdome Queen is a new Vegas production that plays at LaMarre Theater in the Arts District starting in June. I haven't had the opportunity to see the show yet, but I am eagerly looking forward to it. Michelle Marshall, a highly skilled performer, embodies Tina Turner with great conviction, delivering a mesmerizing tribute show.
Spice Wannabe
We all fell in love with one of the Spice Girls when they first hit the scene with their energizing music, fashion statements, and gorgeous looks. Now you can fall in love with them again and sway to their famous hits when you book a ticket to go watch Spice Wannabe.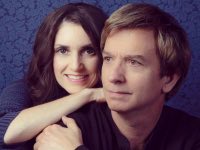 Carpenter's Legacy
Carpenter's Legacy is a wonderful tribute show devoted to Karen and Richard Carpenter. Talented vocalist Sally Olsen hits all the notes in a very similar voice and manner to Karen Carpenter, while pianist Ned Mills plays the role of Richard Carpenter. Performed in a small and intimate venue, this show brings to life many of your beloved Carpenters' songs from the 70's and will make you reminisce of the good old days.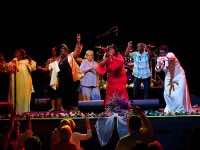 House of blues Gospel Brunch
If you are looking for a whole new religious experience then you need to go see the Gospel Brunch at House of Blues. Your taste buds will jump to life as you walk through the all-you-can-eat buffet that features live cooking stations and all your favorites from fried chicken to jambalaya to waffles. While you are devouring your meal you will be treated to the best gospel music in Sin City which will have you saying Amen in your seat.
Cirque du Soleil
There are currently six Cirque du Soleil shows playing during 2023. If you have limited time in the city and are wondering which one to see, I recommend you to start with the new Michael Jackson One, which reflects the best Cirque du Soleil has to offer. Read below my reviews all Cirque du Soleil shows.
O By Cirque du Soleil
One of the most popular and beautiful Las Vegas shows by Cirque du Soleil, "O" is playing at the Bellagio Hotel. "O" is derived from the French word "Eau," which means "water," and this show revolves mainly around the theme of water. In the best Cirque Du Soleil traditions, "O" features breathtaking acrobatic acts that take place in and around a large pool filled with water. My favorite part of the show is that there's so much action taking place all around you that you sometimes don't know where to look. It's an entirely enthralling experience!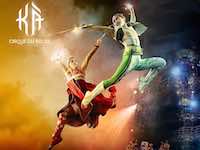 Ka by Cirque du Soleil
Ka by Cirque du Soleil playing at MGM Grand is an incredible battle-themed show that takes on a journey to ancient times. This is the only Cirque du Soleil Las Vegas show that has an actual story in it about an Asian Royal Family that is under siege from a rival tribe. KA show tells the story of twin brother and sister going on an incredible journey to fulfill their destinies. Before they reach it, they have to go through a series of challenges and adventures, encounter weird characters and dark forces who either help them or stand in their way. This beautifully orchestrated show features acrobatic moves and skilled martial arts performers that are highlighted by pyrotechnics and state-of-the-art technology.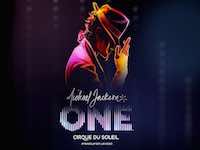 Michael Jackson One
The King of Pop lives on in the inspiring production of Michael Jackson ONE by Cirque du Soleil. Performing at the Mandalay Bay Resort, the show's storyline follows four misfit characters as they embark on a transformative journey of self-discovery. Along the way, they shed their inhibitions and unite through the powerful message of Michael Jackson's music and their shared love for the legendary singer. The Michael Jackson ONE show showcases stunning aerial acrobatics complemented by Michael Jackson's iconic music, captivating choreography, signature dance moves, and mesmerizing visual effects. Paying tribute to Michael's greatest hits, each song is accompanied by spectacular visual effects that will leave you in awe.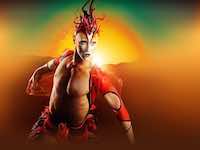 Mystere
Mystere by Cirque du Soleil Playing at Treasure Island is the first Cirque show that appeared on the Strip and it continues to be one of the most popular Las Vegas shows. The storyline follows a group of colorful characters who embark on a thrilling adventure to discover the true meaning of life in a mystical world filled with surreal creatures. While the story of the show revolves around "The cycle of life", it may be left to personal interpretation. However, Mystere offers everything you can expect in a stellar production from Cirque du Soleil - stunning acts by aerial acrobats, contortionists, stunts, coupled with great imagery, live music and fantastical costumes.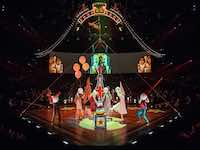 The Beatles: Love
The Beatles: Love by Cirque du Soleil playing at the Mirage Hotel & Casino is a musical extravaganza that takes you on a journey through the various iconic moments of The Beatles' career, from their humble beginnings to the height of Beatlemania. Through incredibly choreographed rock-n-roll dance routines, acrobatics, costumes, props, visual effects and of course the 30 songs by The Beatles, you will relive the "good old days". The stage, intricately shaped in an X shape, is located in the middle, with seats all around it. Overall, The Beatles: Love show is a wonderful visual spectacle with dancers and acrobats doing their magic in every corner of the stage imaginable and from what I could tell, there is no bad seat in the house.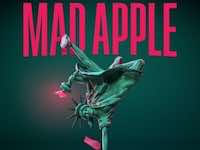 Mad Apple
Mad Apple playing at New York New York Hotel is the newest addition to Cirque du Soleil shows in Vegas. But please note, that this is not your regular "cirque" show. Mad Apple is kind of like an adult show meets comedy meets Cirque du Soleil in a New York city setting, hence the name! The show is hosted by comedian Harrison Greenbaum, and features a variety of circus acts, acrobatics, music, dance, comedy, and magic all blended in a non stop thrill ride. My favorite part of the show was the stunning aerial acrobat who was hanging in air by her hair and performed aerial stunts ever so effortlessly!
Comedy
When it comes to comedy, Las Vegas has so much to offer! Musicals, stand-up comedy, ventriloquists, and other hilarious shows! If you have time for a few shows, you should definitely check out Carrot Top and Terry Fator - I may be biased, but these are my favorite funniest Las Vegas shows playing in 2023.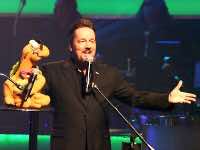 Terry Fator Who's The Dummy Now
Terry Fator Who's the Dummy Now is a hilarious, charming, and unique show (and one of my favorite in Vegas!) playing at Liberty Loft Theater, New York New York Hotel & Casino. You'll be mesmerized and baffled as Terry Fator, a highly skilled ventriloquist, combines his incredible skills with hilarious comedy and spot-on celebrity impersonation. Each puppet Terry Fator brings to life is unique, with its own distinct humor, voice, and personality, resulting in hilarious interactions on stage. With his exceptional ability to impersonate renowned celebrities like Elvis Presley, Michael Jackson, Garth Brooks, and Cher, Terry Fator adds an exciting element of fun to the show.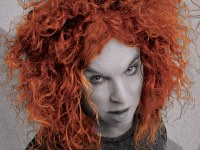 Carrot Top
Carrot Top's is currently one of the funniest shows in Las Vegas, and very unique on top of that, and I am not the only one saying so - many tourists as well as locals agree! Hilarious red-headed stand-up comedian Carrot Top is performing at Luxor Hotel. In his comedy routine, Carrot Top covers wide range of topics we all can relate to, from everyday life to pop culture. Carrot Top finds unusual ways to use his funny tools and inventions that he keeps in a large trunk which proudly graces the stage. His real schtick is a large trunk filled with cool tools that he invented all by himself that all have a unique purpose - from a battery operated fork attached to chopsticks to legs attached to a hammer. Don't be surprised what objects he takes out of the trunk and you can be assured of a stomach ache after the show.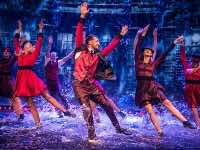 WOW: The Vegas Spectacular
WOW: The Vegas Spectacular is a fantastic new show currently playing at Rio Resort & Casino. WOW is a variety circus type of show that is truly a feast for all the senses - it's packed with plenty of interesting acrobatic stunts, light effects, singing, variety acts and bright carnival style costumes. My favorite acts in WOW include the juggling pirate, death-defying roller skaters that skate on a tiny round stage and it seems they will fly off right into the audience at any moment, and the beautiful mermaids in the water tank. The talented cast of WOW shows incredible feats of strength, flexibility, and precision, pushing the boundaries of what the human body can achieve. I highly recommend WOW The Vegas Spectacular for the whole family!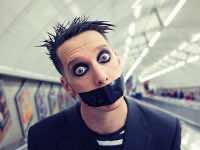 Tape Face
Tape Face, currently performing at Harrah's Cabaret within Harrah's Hotel, is one of the funniest and unique shows playing in Las Vegas! The show was created by a New-Zealand born Sam Willis, who gained international recognition on "America's Got Talent." It's a silent whimsical comedy where Tape Face, with his face covered by tape (duh), creates a visual storytelling using pantomime, props and members of the audience. My favorite part is that you can actually see and understand what he is saying while he is not saying a word! I promise, you will laugh through the whole show.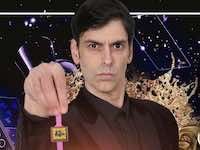 LIOZ Show
Lioz Shem Tov has appeared on several "Got Talent" shows before landing his own stint at The Orleans hotel in Las Vegas, and I must say, it's one of the most unique and funny shows I've seen in my life! The premise is simple - Lioz prepares the audience as if for a magic trick, but then does something so unexpected and hilarious that leaves you baffled and falling of your chair with laughter. Lioz is definitely a must see show in Las Vegas!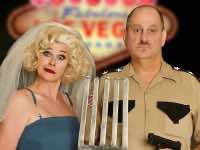 Marriage can be murder
Marriage Can Be Murder at The Orleans is among the most popular interactive dinner shows, and it has been running in Vegas for over 10 years! The storyline revolves around a murder mystery, where you, as audience member, are taking part in the investigation of four crimes while enjoying a delicious meal. The actors are dispersed among the audience, so you don't know who is who. The hosts, DD, and Lieutenant Eric Post are hilarious and bring the murder mystery to life with their comedic one-liners as well as with engaging the audience, even shy guests open up and participate! Lots of laughter, mystery, and delicious three-course meal make it a must-see show if you are looking for an immersive experience!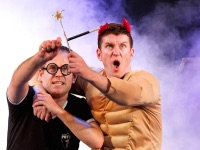 Potted Potter
"Potted Potter" is a hilarious parody type Las Vegas show that condenses all seven Harry Potter books into 70 minutes. Performed by two comedians, Daniel Clarkson and Jefferson Turner, Potted Potter is a fast-paced interactive spectacle that combines witty dialogue, physical comedy and funny props (that the actors mostly wear on their heads to transform into a different character). All of these work together to bring to life the most memorable scenes from the wizarding world of Harry Potter books. The show can be enjoyed by both Potterheads and the Muggles.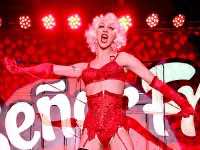 Drag Brunch at Senor Frogs
"Drag Brunch at Senor Frog's" is a super fun drag show with a unique and inclusive atmosphere. As you indulge in the buffet-style dinner with an open bar and unlimited champagne (or bottomless mimosas), the super hot Queens from RuPaul's Drag Race, create a party-like ambiance with their beautiful dance moves, lip syncing and funny mannerisms. The drag brunch is a celebration of LGBTQ+ culture, a spectacle of music, dance and comedy. There's a vibrant energy throughout the entire show, and, considering all the booze coming your way, the Queens might even get you stand up and dance as well!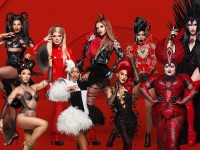 RuPauls Drag Race
No it's not time to buckle your seat belt to go drag racing but you will need to buckle up for incredible laughter, gorgeous drag queens, and delightful entertainment when RuPaul's Drag Race hits the stage. Be ready for a show that highlights lip syncing, intricate costumes, and shady-lady skits which are sure to make you giggle when numerous drag queens appear in front of your eyes at this awesome Las Vegas show. Gorgeous Queens, amazing back up dancers, exquisite costumes and a stunning show from start to finish - what else do you need for an incredible night out? I highly recommend getting a booth up front to make this show even more enjoyable!
The Garden Bottomless Brunch
The "Bottomless Brunch", called after the bottomless cocktails that just keep coming to keep the party going, is happening every Saturday and Sunday in a gay bar called "The Garden", located in the Las Vegas Arts District. The ever-changing cast of beautiful drag Queens from Rupaul's Drag Race are lovely, very entertaining and try to visit every single table to create a party atmosphere.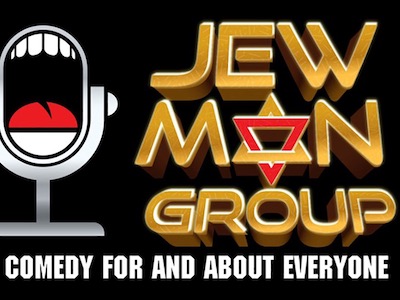 JEW MAN Group
JEW MAN Group is a unique Las Vegas comedy show that highlights the numerous sensational performers with Jewish heritage from comedians to musicians to filmmakers like Mel Brooks, Billy Crystal, Adam Sandler, Barry Manilow, and others. Promoting themselves as a "politically incorrect" show, Comedians Rick Michel, Rich Natole and Joel Leder spare no one and nothing on stage, no matter the race, gender or political affiliations. This show is not for the easily offended!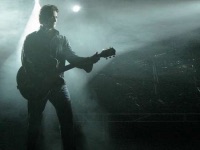 Gordie Brown
Gordie Brown, performing at The Showroom at Golden Nugget in downtown Las Vegas, puts on a truly unique show that is both a concert and a comedy. More of a comedy, methinks. Gordie Brown has a unique talent to transform into anyone on stage, and his celebrity impersonations are top notch! Charlie Sheen, Donald Trump, Al Pacino, Liam Neeson, Elvis Presley are just a few I've seen and the voice resemblance and facial expressions are uncanny! What's even better, Gordie Brown is happy to take requests from the audience, so every single show is different.
Eddie Griffin
Eddie Griffin is back at Saxe Theater at Planet Hollywood and has brought one of the funniest shows of his lengthy career. Eddie has been performing on The Strip for over 30 years. He will bring the good times back to your spirit with some gut busting laughter and his impromptu attitude on life will shock you at times. However, this show is not for those easily offended!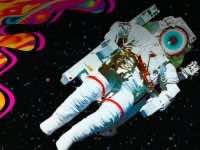 Opium
Opium, performing at The Cosmopolitan, is a hilarious, raunchy and sexy Las Vegas variety show featuring comedy, acrobats, a girl with a balloon, a sword swallower, jugglers, strength performers and other talented acts. It's definitely not a show to bring your mom to, but you'll have so much fun with your significant other or friends. At its core, Opium is a talent show taking place in a very small theater, with a crude twist and plenty of audience participation. So if you want to be dragged into a show, be sure to book the very first rows!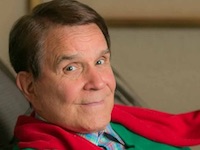 Rich Little
Rich Little, performing at the Laugh Factory at Tropicana Hotel, is a true icon on the Las Vegas Strip. Master celebrity impressionist Rich Little has been entertaining audiences for decades, and he still has it, adding new material based on current events and celebrities. He has an amazing talent that combines voice impersonation with great jokes, perfectly capturing the character he is impersonating. Rich Little can impersonate almost anyone, from Ronald Reagan (clearly his favorite) to Dr. Phil to Kermit the Frog, with Joe Biden being one of the latest and hilarious additions to his repertoire of celebrity impressions. His show is one of the funniest in Vegas, especially if you enjoy this type of comedy
HYPROV: Improv Under Hypnosis
Fans of improv comedy will simply be delighted with the idea of hypnotized audience members joining a stellar cast of improv artists to create some of the most unique, entertaining, and funny skits making the HYPROV: Improv Under Hypnosis a must see Las Vegas show.
Comedy Clubs
Las Vegas boasts a number of funny comedy clubs where you can watch a rotating cast of both established and budding stand-up comedians during very funny Las Vegas shows.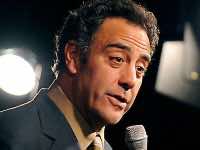 Brad Garrett's Comedy Club
If there is one person that knows about being funny in Las Vegas is Brad Garrett and now he brings plenty of talented comics to perform at the Brad Garrett Comedy Club. The Everybody Loves Raymond star only hits the stage a couple of shows a month but rest assured that the comedians that perform every night will have your gut busting with laughter. Located at MGM Grand.
The Laugh Factory
One of the best West Coast comedy clubs has opened shop up in Sin City and the Laugh Factory is an ideal setting for an evening of intensely funny jokes. On any given night you can expect a hilarious Las Vegas show from a rotating roster of the funniest comedians in the world that are ready to bring the house down with extreme laughter. Located at Tropicana.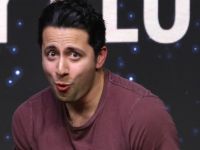 Jimmy Kimmel's Comedy Club
If you did not know that Las Vegas is welcoming back one of its own funniest comedians then it's time for you to go bust a gut at Jimmy Kimmel's Comedy Club. Jimmy was born in Sin City and his superb 8,000 square foot dual-level venue is keeping the laughs coming from big name headliners to incredibly funny up-and-coming comedians that are calling Las Vegas home now.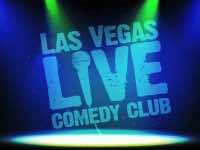 Live Comedy Club
A great Las Vegas comedy club for you to visit that boasts an intimate setting and is loaded with laughs is the Las Vegas Live Comedy Club. No matter if it is the resident headliner Edwin San Juan or another stellar comic from around the country there are plenty of laughs to keep you smiling for the night. Located at the V Theater, Miracle Mile Shops at Planet Hollywood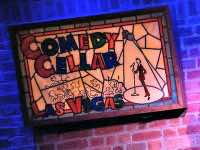 Comedy Cellar
One of the more unique Las Vegas shows for you to visit that has spawned comedians like Jon Stewart, Chris Rock, Amy Schumer is the Comedy Cellar. After years of being named the best comedy club on the East Coast, the new West Coast location is already bringing big laughs and plenty of top notch comedians to Sin City. Located at Rio.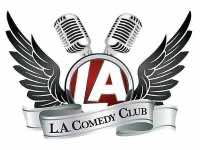 L.A. Comedy Club
If you are interested in listening to some great comedians in an iconic setting then you need to spend a night at the LA Comedy Club. This comedy club has been a main fixture in Sin City for over a decade and you can expect to be rolling on the floor with tears of laughter in your eyes from the comedians that hit the stage on a nightly basis. Located at Dragon Room, Stratosphere Hotel
Magic Shows
Do you love fantastic old-fashion magic as well as mind blowing illusions? You are in luck with the many choices of Las Vegas shows in the magic and illusions genre! If you would like to also have some fun and laugh a bit too, you should try the "comedy magic" type shows - the name says it all! Whether you like your magic tricks thrilling or funny - there are plenty of family-friendly shows in the magic and illusions genre in Las Vegas playing in 2023.!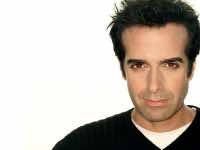 David Copperfield
David Copperfield, world-famous veteran magician and an iconic figure in the institute of magic, is currently performing at MGM Grand Hotel. David Copperfield's has been one of the longest running shows on The Strip, but despite being there for a long time he continues to push the boundaries of magic and introduce new illusions. You can watch as closely as you like, but you will be amazed how things disappear right in front of your eyes. I don't want to ruin the surprise for you, but there might be a UFO and aliens involved in his latest illusions.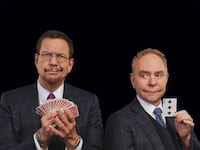 Penn & Teller
Penn & Teller are two hilarious magicians performing at Rio Hotel & Casino for many years (rumor has it, they have the longest running show at the same hotel in Vegas!). What I like the most about Penn & Teller's show is that they have a unique style with just the right blend of comedy and magic. Their gimmick is that they prep you for a certain magic trick, but manage to baffle you with an entirely new and more awesome trick. And they add new tricks quite often, so you might never attend the same show as before.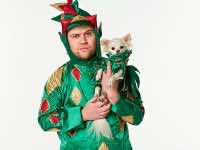 Piff The Magic Dragon
Piff the Magic Dragon is a funny family-friendly Las Vegas show playing at Flamingo Showroom inside Flamingo Hotel & Casino. Piff, a grown man in a dragon costume, and his chill and cool Chihuahua pup named Mr. Piffles, along with the famous showgirl Jade Simone, create a fun and exciting atmosphere with plenty of audience interaction. While the show may not feature mind-blowing magic, it more than makes up for it with the adorable and impeccably behaved Mr. Piffles and the abundant laughs he generates.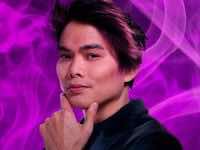 Shin Lim: Limitless
Shin Lim has won "America's Got Talent" twice, before he landed his Vegas residency, and that's telling you something, folks! If you are not familiar with his work, I'll tell you - Shin Lim is a self-taught magician who specializes in card tricks. Sounds boring right? So I thought until Shin Lim came along! The things he can do with cards are mind-blowing, to say the least. As he himself puts it, it's like juggling, but with a deck of cards. And juggling he is. Depending on when you go, you might also catch at his show an opening act by the "real-life Sherlock Holmes," incredible mind-reader Colin Cloud.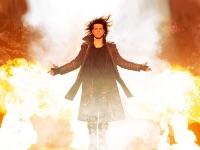 Criss Angel - Mindfreak
Criss Angel MINDFREAK, playing at Planet Hollywood Resort & Casino, is perhaps the most spectacular show in Las Vegas! If you are into mind-blowing illusions and awe-inspiring acts, you must see this show. It features levitation, teleportation, disappearances, and reappearances, along with state-of-the-art technology, pyrotechnics, lighting effects, and multimedia elements. The show is like a rock show of magic, with Criss Angel at the helm.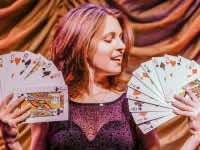 Jen Kramer
Jen Kramer's show playing in a small intimate venue at Westgate Las Vegas Resort and Casino is great for the entire family, especially for those with kids, as Jen does engage kids in her show a lot. The only female magician on the Strip, Jen Kramer is incredibly charismatic, funny, and with a great stage presence. And she does know her magic! She specializes sleight of hand, card tricks, mind reading, and predictions. But in my opinion her real strengths are in her ability to engage the audience in her routines and make people laugh.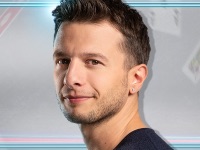 Mat Franco
Mat Franco has wowed audiences on America's Got Talent, and now he's bringing his incredible talent to The LINQ Hotel & Casino in his own theater. Mat Franco's Las Vegas show showcases a combination of sleight of hand, mind reading, comedy, and storytelling. If you think card and money tricks can't impress you, prepare to be pleasantly surprised! Mat Franco's magical prowess, charisma, and entertaining style are a big hit with everyone. However, what makes his show unique for me is his likable personality, which shines through and carries the show from start to finish.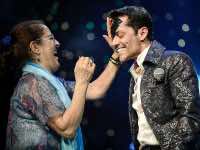 Paranormal Frederic Da Silva
Paranormal magician and mind reader Frederic Da Silva brings his unusual mental hypnosis and mysterious mind-reading capabilities to a highly entertaining and funny family-friendly show at the Magic Attic at Horseshoe. Frederic Da Silva has won European Championship of Magic and was named the Best Mentalist In The World. You'll be amazed, baffled and mesmerized by his psychic abilities! I know I still am. How did he do it? Challenge him after the show, he will get into your head and read what number or card you are thinking.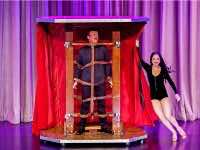 Nathan Burton Comedy Magic
Nathan Burton's afternoon comedy magic show at Planet Hollywood Resort & Casino is a real treat for adults and kids alike. Don't let the price fool you - Nathan Burton's show is large-scale and grandiose, and very funny on top of that! His show features a variety of grand illusions, impressive tricks, including levitation, disappearances, exciting visual effects, all performed with the help of several beautiful showgirls. It's a great option for families looking for a fun and engaging show in Las Vegas.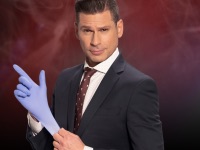 Mike Hammer comedy Magic
The Mike Hammer Comedy Magic show, performing at Four Queens Resort & Casino in downtown Las Vegas, is one of the most hilarious shows you'll ever see and is well worth the trip downtown, even if you're staying on the Strip! With no set script, the entire show revolves around audience interaction, and Mike Hammer's exceptional improvisational comedy skills are a true highlight. He delights in playfully teasing and roasting anyone who assists him on stage with his magic tricks. or even playfully picking on members of the audience. It's a fantastic show for people over 13 !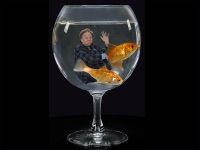 Mac King Comedy Magic
Mac King's self-deprecating humor, goofy jokes, and funny magic tricks make him one of the most beloved comedy magicians on the Las Vegas Strip, and he has been performing for decades! There are no large installations or TV screens; it's just Mac King, his great personality, and his simple but hilarious magic tricks with cards, ropes, goldfish, and small props. This excellent afternoon show takes place at the Thunderland Theater at Excalibur Hotel and is suitable for the entire family.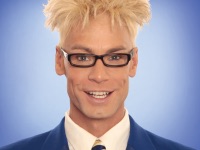 Murray The Magician
Murray The Magician is a fun, cute, family friendly afternoon Las Vegas magic show playing at the Laugh Factory at Tropicana - A Doubletree by Hilton. Famous for his crazy hair almost as much as for his magic abilities, Murray is funny, approachable and he will keep you on your toes with his sleight of hand, grand illusions, mind reading, electricity-bending and mind-boggling tricks. His sidekick Lefty is a great bonus to the show and is just as entertaining.
Banachek's Mind Game
Mind-boggling mentalists are always fascinating to witness firsthand, and now is your opportunity to see one of the world's finest mentalists with Banachek's Mind Games playing at The Strat. Banachek is an extraordinary mind reader and manipulator, you'll be baffled by his abilities. Prepare to be astounded as he puts his life on the line with a thrilling knife roulette game. Trust me, this show will keep you on the edge of your seat throughout, unless, of course, it's you playing this game with him on stage..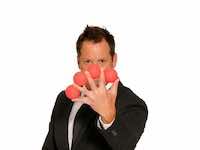 Farrell Dillon
Farrell Dillon has created a perfect family friendly magic show that is sure to bring smiles to everyone's face and a little bewilderment to everyone's mind when you go to watch this fascinating performance. Playing at Jimmy Kimmel Comedy Club at The LINQ Promenade, Farrell Dillon's Las Vegas show features great up-close tricks, just the right blend of comedy and magic, and, most importantly, a cute dog!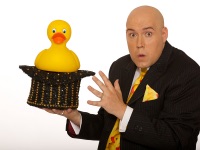 Laughternoon by Adam London
Laughternoon is a family-friendly magic and comedy act by magician Adam London. Performing in the Showroom at The Venue at Orleans, the whole family will be laughing and intrigued by his use of rubber duckies, as well as his ability to make people's rings disappear and reappear inside balloons during this humorous performance.
Adult Shows
No other city in the world offers as much adult entertainment as Sin City! You can find any type of adult shows playing in Vegas in 2023 - from shows with both male and female dancers that appeal to couples, to all-female topless shows, to male revues to strip tease classes for the ladies. Below you will find shows for adults that are sure to please both men and women!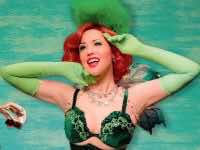 Absinthe
Absinthe, playing at Spiegelworld at Caesars Palace, is my favorite Las Vegas adult show! A unique blend of comedy, adult themes, and circus acts, this show is both raunchy and eccentric, with a dash of outrageousness. The hilarious MC Gazillionaire serves as the host, with his gimmick being to roast anyone in sight. The show also features a sexy Green Fairy. Throughout the performance, you'll witness multiple acts - acrobats, strength performers, jugglers, roller skaters. Front seats are very close to the stage, so make sure to book one if you want to be picked on or feel like an acrobat will fall into your lap any time now!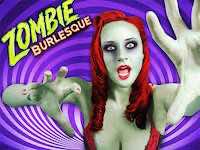 Zombie Burlesque
One of the most popular shows on The Strip, Zombie Burlesque is a classic burlesque show with a zombie twist, playing at V3 Theater at Planet Hollywood Resort & Casino. While not strictly an "adult" show, parental guidance is advised due to its content (recommended for audiences 16 and older). The performances feature talented individuals, both in beautiful zombie costumes, showcasing stunning dance routines, impressive aerial acts, juggling, a touch of strip tease, and various humorous skits. Zombie Burlesque offers a unique blend of entertainment that will keep you engaged and laughing throughout.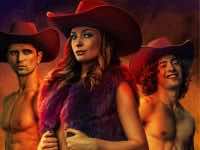 Atomic Saloon
Welcome to a fictional wild west saloon, run by Madame Boozy Skunkton, that is populated by amoral employees, nuns, and shady characters. Atomic Saloon is an outrageous, wild, and hilariously funny adult show with a wild west theme, playing at the Grand Canal Shoppes at The Venetian Resort. The show embodies classic Vegas entertainment, combining adult comedy, acrobatics, variety acts, and burlesque. However, my personal favorite parts of the show are the ones with a dog!
ROUGE
ROUGE, playing at The STRAT Hotel, Casino and SkyPod, is a hot, steamy and electrifying Las Vegas adult show that features both male and female topless performers, which makes it a perfect entertainment for couples! ROUGE has it all to satisfy even the wildest fantasies - exquisite costumes, erotic dancers, acrobats, contortionists, comedians. I highly recommend this show for a couple's night out!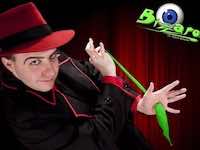 Late Night Magic
When you are searching for a little night of magic that brings out the darker side of life with fantastic performers and seductive taboo then Late Night Magic at the Orleans is a perfect Las Vegas show for you. The show features a rotating cast of five magicians, each with a unique talent. But what makes this show really adult, is the adult humor sprinkled throughout the show!
Topless, Showgirls, Burlesque Shows
Guys have to have their fun, and these shows in the adult genre make the wildest dreams come true! Check out these all topless types of shows.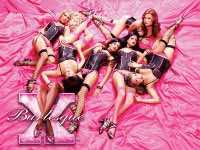 X Burlesque
Beautiful seductive girls dance and cater to your wildest fantasies during their sexy Las Vegas shows in Bugsy's Cabaret at the Flamingo. The X Burlesque brings a unique blend of sensuality, entertainment, a variety of costumes and of course sexy topless women. X Burlesque show features sultry and seductive choreography to various styles of music, where each routine is telling its own enticing story. The show's comedians Nancy and James Bean bring the much-needed comedic relief in order to cool you down.
Fantasy
Fantasy mixes seductive dancing, sexy roleplay, a little bit of comedy and lots of gorgeous topless women at the Atrium Showroom within the Luxor Hotel & Casino. All of this extravaganza is happening to live music, ranging from popular hits to classic favorites, performed live by the show's amazing vocalist Lorena. Currently, there is not a single man in Fantasy. Whether you're a fan of dance, sensuality, or simply looking for an exciting night out, "Fantasy" is an exciting Las Vegas show, perfect for bachelor parties and even couple's night out!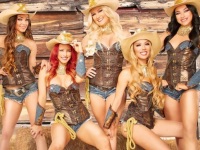 X Country
If you are looking for that perfect country girl then X Country is the perfect sizzling topless show. Some people say that at X Country girls are topless more often than at other productions, but I'll let you be the judge. Performing at Harrah's Hotel & Casino, these super sexy women in their Daisy Duke shorts and cowboy boots will have your eyes popping to many of your country music favorites.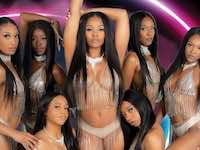 Black Girl Magic
Black Girl Magic is the only all-black female burlesque show in the city and is ready to give you a history lesson on the sexiness of a black woman. This adult's only show highlights beautiful women dancing to groovy music from Motown to Hip-Hop.Black Girl Magic is playing in the Las Vegas Arts district in a small venue.
EXXCITE: The Show
Beautiful women, gyrating hips, glamorous costumes, and plenty of entertainment is what you can look forward to when you book a ticket for EXXCITE: The Show. Created by award winning producer and choreographer Jennifer Romas, the show features female sexuality from a variety of decades in a high-energy vibrant production.
Las Vegas Male Revue Shows
For the girls, the Strip offers numerous scorching hot Las Vegas shows with all-male dancers! Whether you are planning an all-girls getaway or a bachelorette party, you will find plenty of eye candy at one of these shows for the ladies!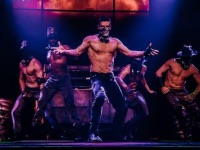 Aussie Heat
Aussie Heat is one of the hottest male revue dance shows playing in Vegas. Whether you want to spice things up with your girlfriends or hubby, scorching hot Australian guys are there for you! This show features some amazingly choreographed dance routines, mostly in the hip hop style, a few cool stunts such as back flips, and very hot dancers! I promise you, after Aussie Heat, you will emerge with a whole new appreciation for Australia! Aussie Heat is currently playing at the Pegasus Showroom atAlexis Park All Suite Resort.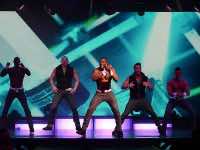 Chippendales
I know a good dancer when I see one, and at Chippendales I've seen plenty! Chippendales is one of the sexiest all-male Las Vegas shows just waiting for you to feast your eyes on. Playing at the Rio, this show is packed with incredibly handsome and talented guys who know their dance routines and seduction techniques to the core. From classic rock to hip hop to contemporary pop, there's nothing they can't dance to.This show is highly recommended for a girls night out or a bachelorette party!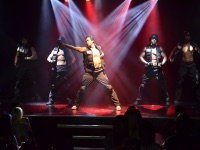 Thunder From Down Under
You will love the accents, the dance moves and the chiseled bodies when these men from Australia hit the stage with fantastic dance moves. Playing at the Excalibur Resort & Casino, this is one of the longest-running all-male Las Vegas revues. Thunder from Down Under is a show with a perfect blend of seductive dance routines, lighting effects, costumes, humor, and audience interaction. Whether you are into firemen or delivery guys, you'll find something to enjoy!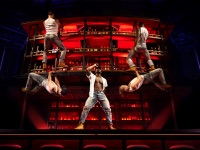 Magic Mike
Produced by Channing Tatum, the new male revue Magic Mike is one of the most popular shows on Las Vegas erotic scene. Performing at Sahara, these thirteen men will take your bachelorette party or a girls night out to a whole new level. They can dance, play guitar and drums, and even do aerial spins!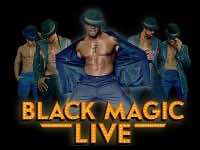 Black Magic Live
An all-black cast of gorgeous muscular men is what Las Vegas's been waiting for! Playing at the The LaMarre Theater in the Arts district, Black Magic Live brings all of your fantasies to the stage along with intriguing dance moves.
Las Vegas Musicals & Broadway Shows
Broadway shows may be rare on The Strip, but you can find some great Las Vegas shows in the musical genre, even some that are specific to Las Vegas that you can't see anywhere else, including New York! Other fabulous touring Broadway Shows play at the Smith Center every month.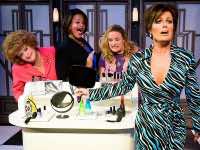 Menopause The Musical
Menopause The Musical takes a hilarious look at women experiencing menopause in a fun and upbeat Broadway-style musical. Playing at the Harrah's Hotel, Menopause The Musical has received glowing reviews since opening in Sin City and is a must see for everyone who has experienced a menopause (or knows someone who has)! The show is hilarious, the voices of the actresses are incredible.
Las Vegas Elvis Impersonators Shows List
Elvis Impersonators are a very popular type of Las Vegas shows. You can find so many great impressionists of The King, as well as other celebrity impersonators performing on The Strip-that after the show you will think Elvis is still alive.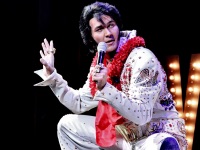 All Shook Up
All Shook Up is a new Elvis tribute show playing at Athena Showlounge, Alexis Park All Suite Resort. The show has a rotating cast of Elvis impersonators. Once on the stage, the actor will have you All Shook Up thinking that Elvis is still alive.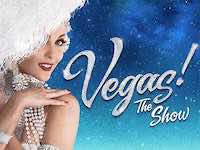 Vegas! The Show
Vegas! The Show pays tribute to the classic stars that helped shape Las Vegas. Showgirls, Rat Pack, Elvis Presley, Elton John - you will be immersed in the Vintage Vegas of 50's 60's 70's and 80's. Playing at the Saxe Theater in Planet Hollywood Resort & Casino, the show helps you relive many important scenes from the city's glorious past.
Elvis: Spirit of The King
Spirit of the King is still with us as long as Steve Connoly performs on stage. With top-notch resemblance, he might fool you into thinking you are at the real Elvis show in Las Vegas! Spirit of the King is currently playing at LaMarre Theater in the Arts District.
Las Vegas Hypnosis Shows
If you would like to take your fun a step further and experience something cool on The Strip - volunteer for one of the naughtiest hypnotist's during one of these shows in the hypnosis genre - either Hypnosis Unleashed or Anthony Cools. Don't worry - it's safe, although VERY adult! The Mentalist, on the other hand, is more mild mannered.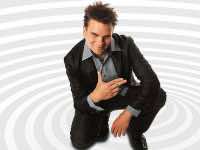 Hypnosis Unleashed With Kevin Lepine
Certified hypnotherapist Kevin Lepine performs his hilarious hypnosis show at The Canyon Club inside the 4 Queens Casino. While this is considered an adult show, Kevin Lepine is quite respectful towards the lucky ones who volunteer to be hypnotized on stage. This show is extremely funny, and volunteers do extremely funny things under Kevin's hypnosis (I won't tell you to not spoil the fun), but nothing really to be embarrassed about.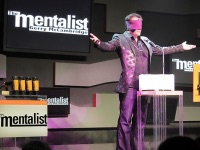 The Mentalist
The Mentalist by the renowned mentalist Gerry McCambridge plays at the V Theater within the Planet Hollywood Resort & Casino. This whole show is built on audience participation and is never the same. Prepare to be amazed by Gerry's abilities to read your deepest secrets, predict outcomes, figure out what volunteers are drawing on stage (this one he does explain though, but you will still be fascinated and thoroughly entertained). The mild nature of this Las Vegas show is perfect for an over 16+ crowd due to some adult humor.
Kids And Family
Strictly speaking, Sin City might not strike you as a family vacation destination, but it does offer some good shows for kids. Las Vegas shows featured below are primarily for little kids, but those who are kids at heart would love them too. If you would like something that the whole family can enjoy, you could take your kids to Cirque du Soleil or one of the many magic shows.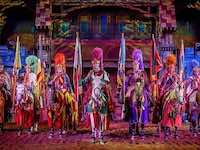 Tournament Of Kings
Tournament of Kings playing at Excalibur is an immersive and very entertaining family dinner show. The show happens inside a large arena, with seats and tables arranged around it , just like in the Medieval times. As you are indulging in your food, the knights and damsels in the arena transport you to the mythical land of King Arthur and his knights of the Round Table. You get to see a jousting tournament between two kings on real horses, medieval dances, noble knights and other cool sketches and special effects. Be as involved as you like, but I do encourage you to cheer for your king!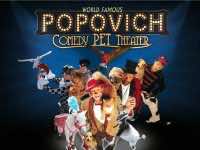 Gregory Popovich's Comedy Pet Theater
Gregory Popovich's Comedy Pet Theater playing at Planet Hollywood Resort & Casino is a fantastic Las Vegas show for little and big kids! Children will be delighted watching the cutest circus dogs, cats and doves perform various tricks while playing in skits as well as sketches. If you have a cat, you probably know how hard it is to convince them to do even the simplest things, so you yourself will probably be in awe at Gregory's incredible abilities to teach a dozen cats to jump through hoops. It's a very cute little show for anyone who loves animals!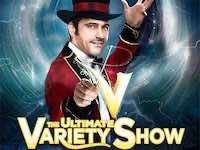 V - The Ultimate Variety
V - The Ultimate Variety playing at Planet Hollywood Resort & Casino offers a little bit of everything. The show features family friendly comedy, kids, juggling, skating, magicians, and puppets. This is one of the must-see shows for kids in Vegas.
BattleBots Destruct-A-Thon
A new cool Vegas show for the entire family is BattleBots Destruct-A-Thon - an entirely unique, and the only one on The Strip where you can see a robot fight! The show features BattleBots champions from the hit TV series. This is a fantastic Las Vegas show for boys who love robots.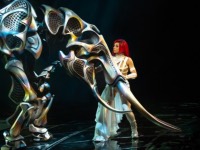 Awakening
Awakening Las Vegas playing at Wynn is a unique show that combines elements of theater, dance, music, acrobatic stunts, fabulous costumes, tate-of-the-art technology and visual effects to create an immersive journey of awakening and enlightenment. The storyline is blurred on purpose, allowing every audience member to draw their own conclusions, but it's a beautiful show nonetheless. It's recommended for kids ages 5 and up.
Wonderland
Many travelers to Sin City claim to be going to Wonderland but Wonderland playong at Alexis Park Resort is the Las Vegas show that has you dropping down the rabbit hole in a totally immersed fashion with all your favorite characters like the Mad Hatter, Cheshire the Cat, the White Rabbit and other familiar faces from Alice's great adventure. This is a fantastic show to entertain your kids in Vegas!
Get Your Free Las Vegas Events Calendar!
Las Vegas Gifts - Art, Merch And more!
Grand Canyon Helicopter Tours by Papilloin
Grand Canyon Helicopter Tours by Maverick
Awesomest Things to do in Las Vegas Every Day!