best shows in Las Vegas 2021
Here is a list the best shows in Las Vegas that you can see in 2021! With so much going on in the city and so many cool things to do and see, it may be hard to decide, especially if you have only a few days to explore the city.I have checked out reviews of all permanent shows playing in the Sin City, and am happy to present you with my reviews of the best ones. Keep reading to find out about the most popular shows In Vegas right now!
Live Music
If you enjoy live music, there's always plenty of concerts playing all over the Strip. Some play every day, but many only have short time engagements. Here are the most popular best shows in Las Vegas in the music genre, hopefully you can catch them while you are here!
The Righteous Brothers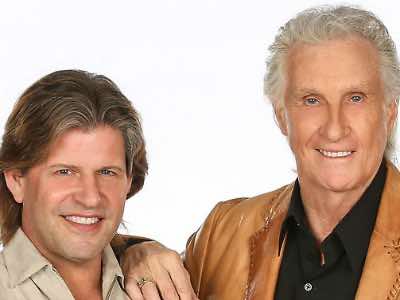 Where: Main Showroom, Harrah's
Date & Time: 6:00 pm. See schedule
Not everyone might remember the iconic sounds of a duo that graced the stage for many decades but if you are searching for one of the best shows in Las Vegas in 2021 to see then you must go to listen to the Righteous Brothers. Performing in the Main Showroom at Harrah's, the dynamic duo has not lost a step after the death of Bobby Hatfield. Founding member Bill Medley of the Rock & Roll Hall of Fame is joined on stage by Bucky Heard and now the duo is pleasing audiences everywhere. Your ears will be delighted hearing thematic medleys from classic movies like Dirty Dancing, Top Gun, and Ghost. The show is sure to be filled with heart felt melodies that will make a grown man cry and sing to timeless hits. So, if You've Lost That Lovin' Feeling then you can find it back at this classic Las Vegas show.
Plan Vegas Stay
What's Hot
Disclaimer: I receive a small commission from the links on this page.
best shows in Las Vegas by Cirque du Soleil
Las Vegas is home to Cirque du Soleil, which is currently performing 8 different shows practically every night! 6 of the shows are a great fun for adults and kids alike. Our top picks for best Cirque du Soleil shows to see in Las Vegas are Mystere, O, and Ka.
best shows in Las Vegas in Comedy Genre
In Vegas you can find comedy shows in all genres: from improvisations to physical, from surreal to stand-up style. Any modern American comedian can be considered successful if he had at least one performance in Vegas! Some artists are so good that they are invited to perform regularly in the city. Here is a list of my favorite best shows in Las Vegas in the comedy genre.
best shows in Las Vegas for Adults
We know you want to see an adult show! After all, this is Vegas! While there is no lack of adult entertainment in Vegas, not all of them are created equal. We've checked out many adult shows and would love to recommend the following shows.
best Las Vegas Impersonators
There are quite a few impersonator shows in Las Vegas, and even city tours conducted by impersonators. You can catch a show with anyone from Marilyn Monroe to Elvis to Britney Spears! However, the best show in Las Vegas in 2021 in the impersonator genre is Vegas! The Show !
Magic Genre
Do you enjoy illusions, magic tricks and mind-blowing hypnotic shows? Among the enormous multitude of shows, I have selected several best shows in Las Vegas in the magic genre! But remember - although magic shows are usually associated with childhood, some of these shows are not for children's eyes and ears at all! Keep an eye on the age restrictions to know what you are in for.
Hypnosis Genre
These shows are not your regular hypnosis (if that can be regular!) - they are simply hilarious, and very, very adult. The masters of hypnosis make volunteers do and say stuff they would never, ever dare to do in their real life by making them lose their natural inhibitions. This offers the audience who is not hypnotized plenty of opportunities to laugh!
Kids And Family
In all honesty, Las Vegas is not very child-oriented city, but you probably already know that! There are, however, a few very good shows you could take your children to - for example, most of Cirque du Soleil shows are quite appropriate for children. And here are a few more best shows in Las Vegas that your little ones will definitely enjoy!
What's Hot
Plan Vacation