Incredibly Cheap Las Vegas Wedding Packages 2022
All-inclusive, cheap Las Vegas wedding package just for the Bride and Groom, or for a couple of guests?
They do exist! Getting married in Vegas on a budget, without all the fuss of guests (you may never meet again), never-ending (and off-putting!) ceremonies and frivolous expenses that burn a gaping hole in your pocket? Well, look no further since we have compiled together 11 of the most unique, affordable Las Vegas wedding packages, priced from $62 to $325, you are ever likely to find around Sin City – ones which will let you get hitched, without any hitch whatsoever! The only prerequisite is a Marriage License from the Marriage Bureau, costing just $60, and you will have your cheap wedding in Las Vegas!
Plan Vegas Stay
What's Hot
Disclaimer: I receive a small commission from the links on this page.
Plan Vegas Stay
Strip Hotels

Shows

Fun Activities

Tours

Grand Canyon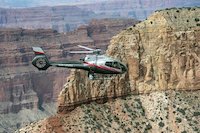 What's Hot