Things To Do In Las Vegas In September 2021 - Shows, Events And Concerts
Las Vegas shows in September 2021 include concerts by Grupo Firme, Megadeth, Barry Manilow. Stand up comedians include George Lopez and Jo Koy. There's NASCAR events. Plus there is plenty of other upcoming shows, events, gigs, acts, and other events and things to do!
September Calendar
Here is a schedule of shows, concerts, comedy, events in the most popular hotels & casinos - what's on in Las Vegas in September 2021:
Mandalay Bay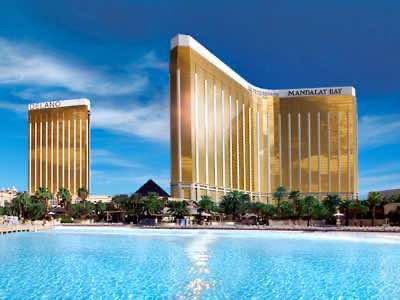 Mandalay Bay Las Vegas Events in September 2021:
09/1-30 - Shark Reef Aquarium
09/3-4 - Rebelution, Steel Pulse & The Green
09/4 - Maluma
09/11 - Banda MS
09/16 - 98 Degrees
09/18 - Bronco

Plan Vegas Stay
What's Hot
Disclaimer: I receive a small commission from the links on this page.
Tours & Activities
More cool things to do in Las Vegas in September 2021:
Things To Do In Las Vegas September 2021 - DJ's & Nightclubs
Find tickets to top DJs performing in Las Vegas night clubs in September 2021:
Stay tuned, I'll be adding more shows, concerts, things to do to and upcoming Las Vegas events in September 2021!
Plan Vegas Stay
What's Hot