Las Vegas music venues in 2023
There are plenty of Las Vegas music venues that range from a couple of hundred seats to 20,000 seats. Each location specializes in different musical genres and the more exciting place offer big name artists playing in an intimate venue. You will be surprised at the gorgeous interiors of these venues that provide music lovers with state-of-the-art sound and multimedia displays during performances. Most venues have superb seating arrangements that bring the audience closer the artists and stage. There are a number of VIP boxes available at several music facilities that help you relax without the hassle of going to the bar or ordering a bite to eat during the concert. Take a look at your exciting options for live music in Las Vegas and you will be pleased with any of venues we have listed.
T-Mobile Arena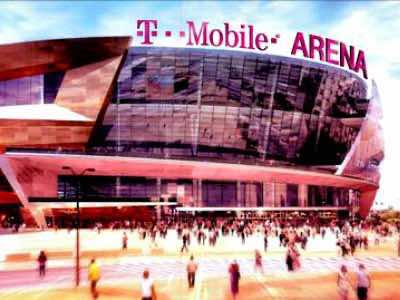 T Mobile Arena is one of the only Las Vegas music venues to combine sufficient capacity with superb amenities and is an ideal place for you to go catch a concert. Located within walking distance to the Strip near the MGM Grand, T Mobile Arena has everything to make a night of music into a memorable event. The venue mainly accommodates big name bands and entertainers that easily fill the place to capacity. The arena can conform to numerous stage setups as well as sporting events from hockey to basketball to championship fights. The venue has great sight views and the sound system is perfect for any type of music. The special effects and multimedia system is state-of-the-art with hundreds of lighting configurations depending on the performer. There are plenty of places inside for food and drink and there are VIP boxes to help you feel like a king or queen.
Dolby Live at Park MGM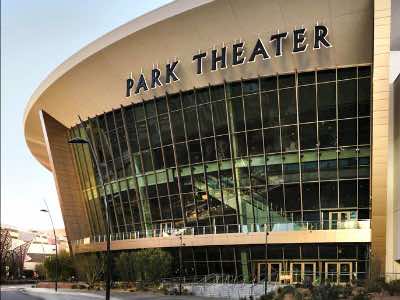 One of the more intriguing Las Vegas music venues for you to catch a show at that brings technology and music to a perfect harmony is the Dolby Live at Park MGM. Located at the Park MGM, the Dolby Live Theater is a fantastic venue for concerts from artists looking for intimate setting to get real with the crowd. The venue is fabulous with a polished steel and floor-to-ceiling-window facade and an interior that features plush seating with great sight views. Each of the 5,200 seats within the three tiered venue is no farther than 145 feet from the stage which at 140 feet is one of the biggest stages in the world. Headliners playing rock, pop, hip hop, and temporary resident artists grace the stage of this fabulous venue that combines state-of-the-art sound with special effects projected on 240 feet wide surface.
Get Your Free Las Vegas Events Calendar!
Grand Canyon Helicopter Tours by Papilloin
Grand Canyon Helicopter Tours by Maverick
Awesomest Things to do in Las Vegas Every Day!

MGM Grand Garden Arena
]
One of the largest Las Vegas music venues in the city for you to visit that features top performers from all types of musical genres is the MGM Grand Garden Arena. Located within the MGM Grand, the MGM Grand Garden Arena is a state-of-the-art arena with all the amenities you would expect from a top notch facility. You can expect big stage props, great sounding music, and sight views that will have your eyes popping. Music played here ranges from headliners in country, rock, pop, hip hop and international stars hitting Vegas to perform. Artists fill this 17,000 plus arena time and time again pleasing audiences with incredible choreography and multimedia effects that are second-to-none. The amenities onsite include plenty of food and drink options along with VIP boxes that make you feel like royalty.
Colosseum At Caesars Palace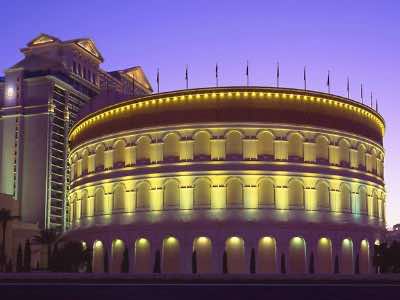 A fantastic and must visit Las Vegas music venue for you to try that will have you feeling like a Roman while you listen to incredible artists is the Colosseum at Caesars Palace. Located at Caesars Palace, the Colosseum is a remarkable miniature replica of the original Colosseum in Rome. Not only is the outside architecture stunning, the interior will please your eyes and with 200 acoustic panels the music will bring joy to your ears. Big name artists and temporary residents from several musical genres including rock, pop, hip hop, and classic music hit the stage here when they want a more intimate setting to perform. There are 4,500 seats with great views and none of them farther than 120 feet from the stage within the three tier theater. The stage area is large enough to help entertainers bring whatever type of stage props they want to enhance their performances.
Zappos Theater at Planet Hollywood Resort & Casino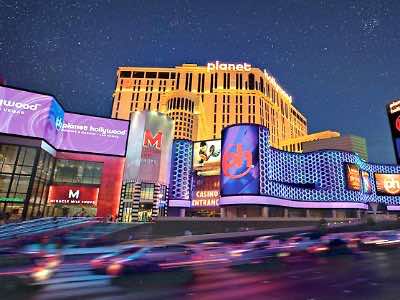 When you are interested in listening to live music in Las Vegas at a venue that boasts huge LED screens, an arched stage, and plenty of great views, then you need to go to Zappos Theatre at Planet Hollywood. Located within Planet Hollywood Resort and Casino, Zappos Theatre is a spectacle of state-of-the-art engineering that includes one of the largest proscenium arch stages in the world. The 7,000 seat theatre offers comfortable seating with perfect sight views and the acoustics at the venue are second-to-none in Sin City. Outstanding musicians and resident artists perform on the unique stage playing music genres that range from pop and hip to reggaeton and banda to rock-n-roll. The venue does not hold back on the multimedia effects with a large video and projection installation and more than 2,000 feet of LED walls to help choreograph a perfect evening of music.
Mandalay Bay Michelob Ultra Arena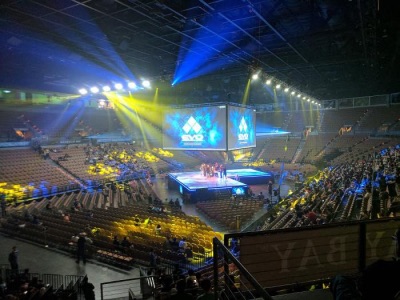 The Michelob Ultra Arena is one of the very few large auditoriums in Las Vegas for you to go to that hosts live events from concerts to sporting events. Located within Mandalay Bay Resort and Casino, the Michelob Ultra Arena is a state-of-the-art venue that brings everything to the table for a fantastic night of music and fun. The 12,000 seat arena has plenty of space to configure the unique stage props many of today's artists perform with. The services at the arena are perfect with plenty of food and drink outlets, VIP boxes and seats with good sight views. The lighting, sound and special effects can rival any venue in Sin City no matter the size. You can expect to see everything from headline artists in pop and rock to basketball and championship fights to folk and classic rock and hip hop artists.
Pearl Concert Theater at Palms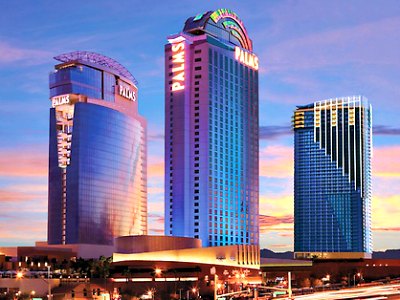 When you want to see a Las Vegas live music in a setting that offers plenty of plush accommodations including numerous lounges, VIP boxes and great seats then you need to see a show at the Pearl Concert Theater at Palms. Located within the Palms, the Pearl Concert Theater has a splendid interior of polished metals, wood, red toned walls, and there are leather couches next to the vintage bar and VIP boxes. The 2,500 seat three tiered venue brings the music right at you with no seat in the house farther than 120 feet from the stage. You can expect to hear a wide assortment of musical genres here from rap and hip hop to classic rock and indie to country and soul artists. The acoustics in the theater are fantastic and the stage area has plenty of multimedia effects to accompany the brilliant artists that hit the stage at this venue.
The Chelsea at The Cosmopolitan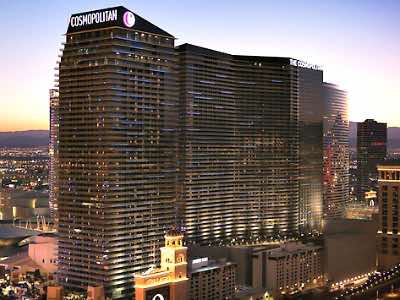 An elegant Las Vegas music venue for you to visit that features music from all genres including folk, indie, new wave, and rock is the Chelsea at the Cosmopolitan. Located within the Cosmopolitan on the Strip, the Chelsea boasts an eclectic interior of brick walls and a vintage lobby bar with several seating options depending on the performance. Once here you will be surprised at the variety of music that ranges from Mexican folk and banda to British rock and soul to high powered guitars screeching. The venue has a state of the art sound system that is ideal for all genres of musical performances. The amphitheater style venue offers 2,500 comfortable seats on three levels that are sure to fit everyone's budget. The best seats in house are the Gallery Boxes that boast a wet bar and private bartender.
House Of Blues at Mandalay Bay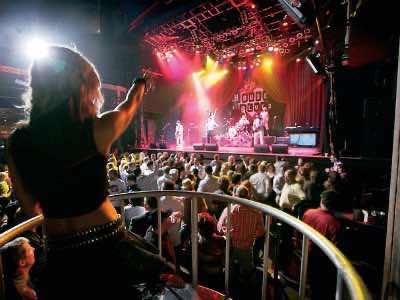 A superb place for you to watch a Las Vegas live music that boasts a gorgeous setting reminiscent of an Art Deco theater of the 1920s is the House of Blues Music Hall. Located within Mandalay Bay Resort and Casino along the Strip, the House of Blues Music Hall has a fabulous two-story interior of plush red seats that lookout over numerous wall friezes, stained glass, and interesting art. The stage hosts a variety of musicians including headline artists playing an assortment of musical genres. You can except to listen to plenty of rhythm and blues, rock, and indie artists gracing the stage within the 2,400 seat theater. There is a state-of-the-art sound system and multimedia effects that will knock your socks off. If you are looking for something more intimate try the live music at the B Side which is ultra-sleek and puts you within arms distance to the musicians.
Brooklyn Bowl at The Linq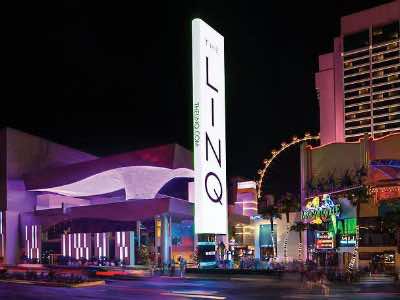 One of the more interesting Las Vegas music venues for you to visit that offers excellent live music is the Brooklyn Bowl. Located within the LINQ Promenade along the Strip, Brooklyn Bowl is fashioned after the original club founded in Brooklyn, New York with an industrial interior with sleek lines everywhere. The venue has a capacity of 2,400 patrons with limited seating but the 80,000 square foot facility offers lots of room to roam including 32 bowling alleys. The music varies at this venue with headliners, rock-n-roll artists and indie performers leading the way on the stage. Don't be surprised if you able to watch a few tribute bands from classic bands as well. The multimedia effects are superb and the sound system takes listening to music to new level of fun. If you need to get some air, don't worry because the second floor has an outdoor deck overlooking the LINQ Promenade and the Strip.
Venetian Theater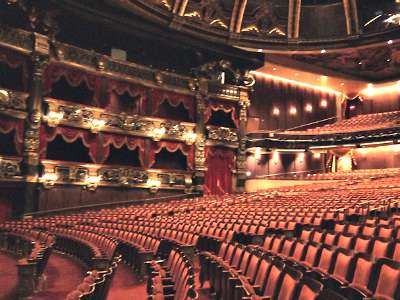 A fabulous Las Vegas music venue for you to see that has an elegant interior with superb acoustics for all types of music is the Venetian Theater. Located at the Grand Canal Shoppes within the Venetian along the Strip, the Venetian Theater has a domed ceiling adorned with gorgeous chandeliers that will have you thinking of the splendor of ancient Roman architecture. The interior is plush with friezes on the walls and ceilings that highlight the elegance of the venue and is reminiscing of an opera house. When you visit the facility you can expect everything from jazz and soul to country and rock to acoustic guitar performances from the some of the world's greatest guitar players. There are more than 1,700 seats within the venue including mezzanine and classic opera style box seats. The stage brings to life the musicians with plenty of multimedia effects and outrageous acoustics.
The Showroom at South Point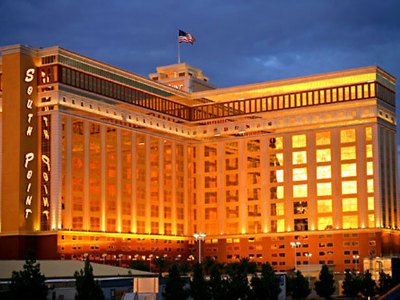 When you want to listen to some good old Las Vegas live music that includes great tribute musicians playing the sounds of other iconic musicians of yester year then a great place for you to go is The Showroom at South Point. Located within the South Point Hotel, Casino and Spa along the Strip, The Showroom has a comfortable interior with various seating options such as tables and booths along with a 1,100 square foot dance floor. The stage is up front and center allowing you for nice sight views of the performers. The interior is non chalet but comfortable with bar service available during the live concerts. The venue hosts a variety of music from rock-n-roll, metal, classic rock, and top name comedians. Don't be surprised when the dance floor gets packed during one of the many excellent concerts you can see at this facility.
Downtown Las Vegas Events Center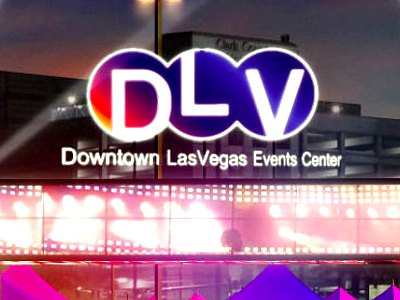 One of the premier Las Vegas music venues in Sin City that brings in top-notch artists from around the world is the Downtown Las Vegas Event Center. Located along South #rd Street in Downtown, the Las Vegas Event Center is just steps away from thousands of hotel rooms, restaurants, and gambling venues. The open air atmosphere of the 85,000 square foot space is fabulous for all types of events but music is their bread and butter. You can expect to hear all types of music genres including heavy metal, country, hip hop, pop, indie, R & B, and plenty of EDM. The venue can hold up to 2,500 guests and is known to through some of the most outrageous watch parties where they can expand capacity to 11,000. There is a separate VIP area that really makes you feel like royalty and there are plenty of options for food and drink.
Orleans Showroom
You will be pleased when you walk inside the Orleans Showroom where you will find a beautiful Las Vegas music venue that features intimacy and great sight views. Located within the Orleans Hotel & Casino along West Tropicana Avenue, the Orlean's Showroom has an eclectic Art Deco interior with amphitheater style seating. The venue hosts numerous events such as top notch comedians, famous musical groups, and even a tribute show or two. The 850 seat facility has comfortable seating arrangements with enough room for you to relax or have fun during any live performance. Don't worry if you get thirsty because there is a bar inside serving up libations during performances. Sight views at the venue are superb and the state-of-the-art sound system offers great acoustics.
Cannery Hotel & Casino
If you like tribute shows, live DJs, EDM, and country music then an ideal place for you to go is the Can Club. Located in the Cannery Hotel & Casino in North Las Vegas, the Can Club hosts a variety of shows and performances. The venue is pretty simple inside and table configurations depend on the music for the evening. Artists that perform here are heavy on DJs playing their EDM versions of songs and there are live performances featuring heavy metal bands, country artists, and there are even a few tribute shows that appear on the stage. The stage itself is adorned with two large video screens and the 5,000 square feet facility can hold up to 500 guests. The banquet venue turned into a Las Vegas music venue is just a hop and skip from Fremont Street.
Backstage Bar & Billiards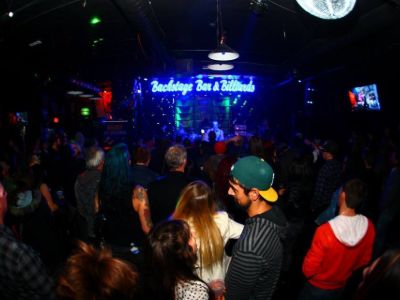 The Backstage Bar & Billiards is a perfect Las Vegas music venue when you want to listen to a variety of live music from punk to rock to international artists. Located directly on Fremont Street in Downtown, the Backstage Bar & Billiards has a fantastic atmosphere filled with fun and excitement. The interior is interesting with plenty of neon signs, concert posters on the wall, and a sleek industrial decor. The venue offers a huge dance floor which offers plenty of space where you can watch some of the more entertaining bands that flow through Sin City. You can expect everything here from Mexican rock and classic rock to soul and reggae to punk and indie bands that leave audiences dancing and swaying to the music. The venue also host karaoke nights with numerous happy hour specials and if you get bored with the music you can always play a game of pool.
Baobab Stage Theater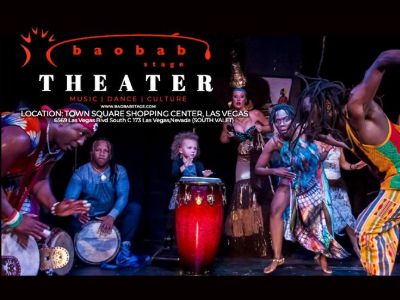 One of the more intriguing Las Vegas music venues that bring together the culture of many countries in a relaxing atmosphere is the Baobab Stage Theater. Located in the Town Square Shopping Center, Baobab Stage Theater was created by Wassa Coulibaly who is former Cirque du Soleil Zumanity performer. The theater offers plenty of mixed music genres from Africa, Latin America and the Caribbean. Performances like Tribal Night highlights African music which is heavy on drums and chants that are unique to Sin City. Other fascinating themes at the theater are dance lessons which are available for numerous dance steps such as salsa, bachata, merengue, and Kizomba. The theater also hosts outstanding DJs playing EDM and the latest hip hop and don't forget to check out the Tribal Brunch which boasts cuisine from Baobab Cafe accompanied by a stunning performance of drums and dance.
Stoney's Rockin Country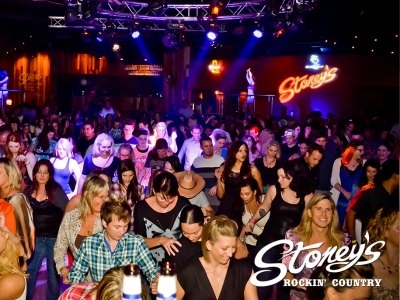 The best place for you to try that offers superb country music, dance lessons, and plenty of fun is Stoney's Rockin Country. Located in Town Square on the southern Strip, Stoney's Rockin Country has all the fixings for a real good time. The interior has a huge wooden dance floor which substitutes as standing room only during live performances. VIP tables off the best experience with plenty of views of the stage and dance floor. There are other items inside to keep you occupied like a mechanical bull, non-gaming video games, and pool tables. One of the more interesting experiences is the dance lessons offered where you can become an expert on line dancing. Happy hour is a great time to visit before a show or an evening of dancing to some of country music's best artist and music.
Myron's Cabaret Jazz at The Smith Center
Taking a trip to Myron's Cabaret Jazz at The Smith Center is an ideal choice for someone looking for an intimate setting with fabulous jazz. Located on the second floor of The Smith Center in Downtown, Myron's Cabaret Jazz is a fantastic Las Vegas music venue with an elegant décor that includes vaulted ceiling, brilliant chandeliers, a heavy wood interior, and floor-to-ceiling windows overlooking Symphony Park. The 244 seat venue specializes in live jazz performances from some of the world's most renowned jazz musicians. The setup of the stage is perfect allowing for excellent sight views and the acoustics are unbelievable. The venue offers multiple seating choices from tables to balcony seating. You can expect excellent jazz music, the best blue's musicians, Rat Pack tribute and there are occasional string orchestra performances.
Hard Rock Live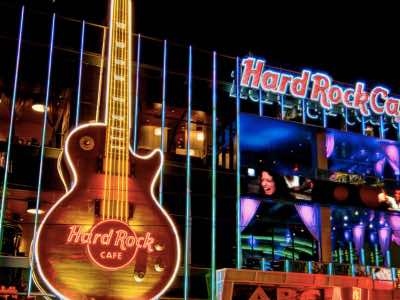 A family friendly Las Vegas music venue that is perfect to grab a bite to eat while listening to some of Sin City best live music is the Hard Rock Cafe Live. Located at the Showcase Mall on the Strip next to MGM Grand, Hard Rock Cafe Live is situated on the third floor of the Hard Rock Cafe and offers seating up to 1,200 guests. The venue incorporates a state-of-the-art music system that will take the music to a higher level of enjoyment and the multimedia effects are second to none in the city. You can expect to hear all types of music from rock-n-roll to country to hip hop to local cover bands. Enjoy a bite to eat and a libation when you visit this venue that is ideal for families looking for live music.
Piano Bar at Harrah's
There are a couple of places you can visit to listen to Las Vegas live music that will remind you of a throwback piano bar in New York and the Piano Bar at Harrah's is one of those places. Located within Harrah's on the Strip, the Piano Bar at Harrah's boasts a sleek interior of white paint and wood with an atmosphere that is definitely full of energy. The twin grand pianos are encircled by bar style counter seating and there are plenty of tables inside and on the patio. Nightly entertainment at the venue changes daily with dueling pianos, a tribute to Elvis, and you will be thrilled with the Saxman Duo of soul music. There is even karaoke for those who have had plenty of liquid courage before grabbing the microphone but most of the time you will be too busy singing in your seat.
Don't Tell Mama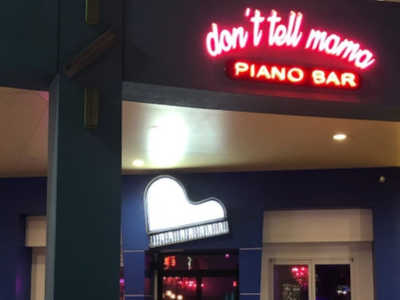 Address: 450 Fremont Street Suite #167
A relaxing live music venue in Las Vegas that features plenty of piano, good times, and fun for everyone including you is Don't Tell Mama. Located in the Noenopolis on Fremont Street in Downtown, Don't Tell Mama opens daily at 8:00 pm. The venue brings the excitement of a New York style piano bar to a new level of high energy. Singing Pianist and Singing Bartenders perform daily while serving drinks at the same time. The classic interior features black and white tiled floors, lots of wooden tables, plenty of antique chandeliers, and a stage adorned by a white baby grand piano. The lounge has an open mic nightly that brings out the best in people singing karaoke style. The fun never stops with some of the best piano players taking a seat and serenading the audience into a relaxing frenzy. Musical genres change nightly from Broadway hits to jazz to rock-n-roll to country. Don't be surprised when the bartenders pick up the microphone and belt out some remarkable lyrics of a song from yester year. Don't Tell Mama is a smoke free venue, and offers little patio right outside for smoking area.
Carnaval Court
An ideal spot for partying in an outdoor Las Vegas music venue for you to try and catch a dynamic show is the Carnaval Court. Located directly on Strip outside of Harrah's main casino floor, the Carnaval Court has an outrageous off-the-chain atmosphere that is pumped up by the quality of musicians and DJs. The outdoor open-air venue will have you standing up and dancing the whole time you are partying away. You'll want to get there early on the weekends because there is only room for 500 patrons. The handcrafted cocktails here are no joke with bartenders shaking mixers and tossing glasses in the air for a one-of-a-kind drink making show. The music will vary at this venue from rock-n-roll and blues to EDM and DJs to country and indie performers. If you want you can even play a little blackjack while listening to fine music and watching excellent special effects.
The Sand Dollar Lounge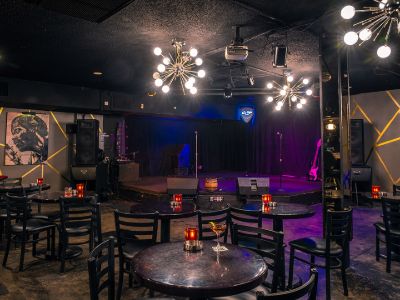 One of the best Las Vegas music venues featuring star-studded bands that like the blues is the Sand Dollar Lounge. Located on Spring Mountain Road, the Sand Dollar Lounge has an industrial retro feel and a fantastic atmosphere. The interior of the lounge boasts walls covered with unique photographs of top notch that have performed in the past at the venue. The bar style venue features high top tables, booths, billiard tables, gambling machines, and a small stage for performers. The lounge concentrates on blues style rock-n-roll artists that want to be close to the crowd. It is not uncommon for big name musicians to stop by this venue while they are in Sin City. You can grab a bite to eat with a typical bar menu that offers some of the best pizza in Sin City. Anyone who is looking for an old fashioned venue with no frills, then this is for you.
Count's Vamp'd Vegas
It's always a great idea to visit a Las Vegas music venue that is owned by a television superstar who brings in top-notch musicians and that's what you will find at Count's Vamp'd. Located along West Sahara Avenue, Count's Vamp'd features a sleek industrial interior that you would find along Sunset Strip in the old days. Danny "Count" Koker owns the venue which features rock-n-roll, indie artists, and heavy metal bands that are sure to please your head banging attitude. Once inside you will find comfortable table seating along with a lively bar area and there is an outdoor patio for those who want to take in some fresh air. The stage is perfectly situated within the venue to make sure sight lines are superb. There is a state-of-the-art sound system that brings great acoustics to the place and the multimedia effects of stage lighting is second-to-none.
More Nightlife
Get Your Free Las Vegas Events Calendar!
Best of Vegas