Best Cheap Motels in Las Vegas Near The Strip
Staying in cheap motels in Las Vegas close to the Strip is a great way to save some money in the city that loves to spend! If fancy is not your priority and all you need in a hotel is a nice bed to crash on while having fun in Vegas - this is all you need. Please note that all of these facilities are 2 star hotels. I have researched many motels in Vegas to find those that provide a great value for your money. I am recommending only those motels that have at least a few "good" reviews, and disregarded those that had really bad reviews.
Days Inn At Wild Wild West Gambling Hall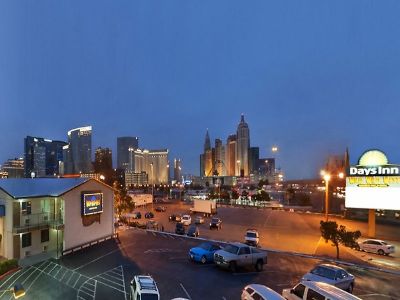 book a room at Days Inn At Wild Wild West

3330 W. Tropicana Ave., Las Vegas, NV 89103
$25 - $72
Review: The Days Inn Las Vegas At Wild Wild West Gambling Hall not only has a very long and cool name, but it provides a great value for the money! It's not the least expensive motel, but definitely on the lower side. Oh and there is a casino, which is rare among cheap motels in Las Vegas! And they are pet-friendly!
The motel's Denny's Restaurant is open 24 hours a day, should you get hungry in the middle of the night. So does casino. If that's not enough, the Days Inn is located very close to the Strip.
Plan Vacation
Plan Vacation