Best Cheap Motels in Las Vegas in 2023
Staying in cheap motels in Las Vegas close to the Strip is a great way to save some money in the city that loves to spend! If fancy is not your priority and all you need in a hotel is a nice bed to crash on while having fun in Vegas - this is all you need. Please note that all of these facilities are 2 star hotels. I have researched many motels in Vegas to find those that provide a great value for your money. I am recommending only those motels that have at least a few "good" reviews, and disregarded those that had really bad reviews.
Days Inn At Wild Wild West Gambling Hall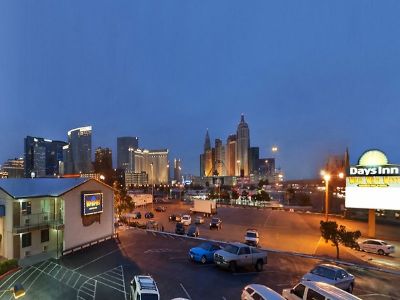 3330 W. Tropicana Ave., Las Vegas, NV 89103
$25 - $72
If you are searching for a cheap motel in Las Vegas that is close to the Strip and is pet friendly then you should try the Days Inn at Wild Wild West Gambling Hall. Located one mile from the Strip along West Tropicana Avenue, the property is ideal for people traveling with pets and contains 260 units. Rooms and suites are furnished with a choice of bedding, small bathrooms, sitting areas, some rooms have balconies, and suites have an open floor plan with sofas. Amenities at the property include Wi-Fi, gift shop, a casino, and an outdoor swimming pool with hot tub. Dining onsite includes a 24-hour Denny's with numerous options within walking distance. Nightlife is limited to gambling or having a drink at the bar and there are several entertainment venues within a 20-minute walk including the MGM Grand.
Get Your Free Las Vegas Events Calendar!
Grand Canyon Helicopter Tours by Papilloin
Grand Canyon Helicopter Tours by Maverick
Awesomest Things to do in Las Vegas Every Day!

More Hotels
Get Your Free Las Vegas Events Calendar!
Best of Vegas