Best Las Vegas tourist attractions In 2023-2024
Here is the list of my favorite Las Vegas tourist attractions in 2023-2024, that you can visit when you don't feel like gambling anymore! While my tips contain plenty of famous as well as new attractions, I recommend to start from these: Area 15, CityCenter, Princess Diana Exhibit at Crystals, Immersive Van Gogh, Seven Magic Mountains, Dining in the Dar.
More Attractions
Area 15
AREA15 is a one-of-a-kind Las Vegas tourist attraction that offers a unique and immersive entertainment experience. Opened just in 2020, it has now become one of the most popular and unique places to visit, located just one mile off the Strip. If I had to choose two words to describe this place, they would be futuristic and psychedelic. Hidden within the dark walls of an inconspicuous building, AREA15 is a destination on its own - offering multiple entertainment experiences such as rides, alternate realities, and immersions, and concerts. Just walking around it feels surreal. Tickets have to be purchased in advance. While you can get into AREA15 for free by securing a pass through their website, attractions require a separate ticket or can be booked as passes for several attractions.
Currently, Area 15 features the following attractions: Dueling Axes - an axe throwing experience in a stylish setting with a bar; Emporium - a venue with arcade games, billiards and pinballs, Five Iron Golf - an indoor golf experience with a huge screen; Birdly - a high-flying simulator; Halley's Comet - a zipline, Georgia O'Keeffe's exhibition, and, most notably, Lost Spirits Distillery, my favorite experience, which is part immersive vaudeville show part rum distillery tour.
In addition to its attractions, AREA15 has several fine dining restaurants, all in the same dream-like setting as the rest of the venue. Below are the current most notable exhibits at AREA15.
Get Your Free Las Vegas Events Calendar!
Grand Canyon Helicopter Tours by Papilloin
Grand Canyon Helicopter Tours by Maverick
Awesomest Things to do in Las Vegas Every Day!

The Linq Promenade
The Linq offers a huge range of entertainment options on the Las Vegas Strip. The newest Las Vegas tourist attraction, The Linq is an outdoor entertainment and retail plaza with the 550 feet high observation wheel, the High Roller at its heart and surrounded by restaurants, stores and bars like O'Shea's Casino, Koto Gift Shop, Polaroid Museum and more. The Brooklyn Bowl that will open soon at The Linq will be a large music hall that will also have bowling lanes, live performances, nightclub and several eateries. Located between The Quad and Flamingo hotels, The Linq will open in phases and will have close to 40 restaurants and shops.
Pawn Stars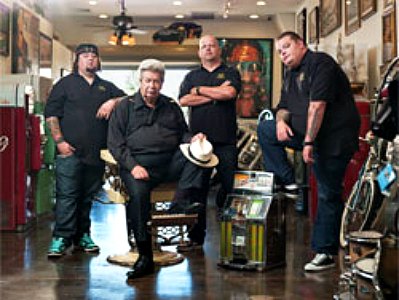 Since 2009, Pawn Stars has become one of the most popular shows on History Channel. The pawn shop featured on the show is located on the Strip, and is one of the most popular Las Vegas tourist attractions today. If you're lucky, you might be able to see the stars featured on the show. The Gold and Silver Pawn Shop is home to thousands of very unique and interesting items. Browse through the store to see rare jewelry, antiques, artwork and items of historical significance. The store itself is located in a building dating back to 1934 and is among the oldest on the Vegas Strip.
Thrill Rides/ Roller Coasters/Amusement Parks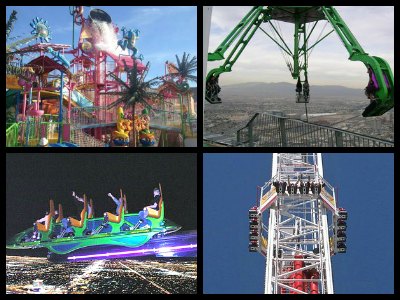 Vegas boasts some of the most insane and awesome thrill rides in the word! From the enormous indoor amusement park Adventuredome, to the roller coaster spinning around an entire hotel, to the Wet N Wild waterpark to scary rides on top of the Stratosphere Tower - there are plenty of Las Vegas tourist attractions for adrenaline junkies!
Free Las Vegas tourist attractions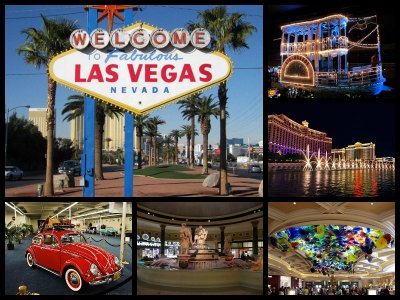 Of course there are free Las Vegas tourist attractions and plenty of things to see for free! Almost all (with a couple of exceptions) free attractions are great and safe for kids and a teens.
Eiffel Tower
For a taste of Paris in Vegas, visit the most romantic place - Eiffel Tower at Paris Hotel. Soar above the city in a glass elevator in the second tallest building in the city and admire Vegas from the observation deck. Eiffel tower in Vegas is almost like the real thing, except twice as small. Although it's not as tall as Stratosphere Tower, it offers great views of all Las Vegas tourist attractions. Plus, it's located directly across the street from dancing Bellagio Fountains and offers a different angle of this amazing free show. Not surprisingly, Eiffel Tower is a romantic hot-spot, a perfect place to make a marriage proposal and get married. If you are here for the romance, dining at the Eiffel tower restaurant is a great addition to your romantic evening!
Top Las Vegas tourist attractions For Kids And Families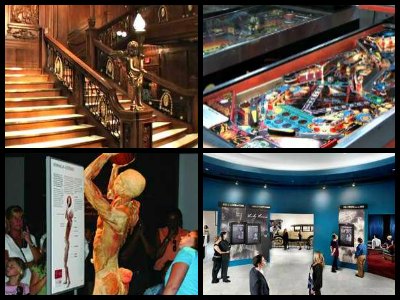 Despite everything you might have heard about the city, there are plenty of Las Vegas tourist attractions for kids and families! Again, considering you might not have enough time for them all and might need a few pointers, we suggest the following most interesting places to visit in Las Vegas with kids.
An Adventure in Glassblowing by Torch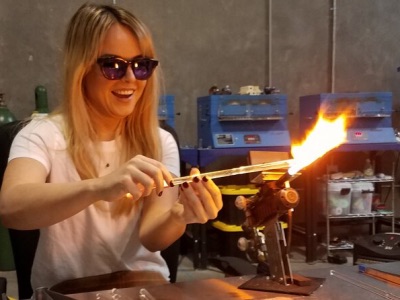 If you are the creative type that wants to learn a new form of artwork, then you should go on the Adventure in Glassblowing by Torch Tour. Your interesting 1.5-hour class begins when you arrive along E. Alexander Road at LeFrancis Glass Blowing Studios. Once there you will meet your expert instructor named Greg LeFrancis who has been published for his glass blowing creations in The Flow Magazine. Once inside you will take a brief tour of his studios before you learn the intricacies of glassblowing. After your tour you will learn from a master on how to handle a glassblowing torch and your instructor will help you decide what type of artwork you wish to create while you are inside the studio. During your time in the studio you will have the opportunity to create two small pieces of glass artwork that is unique and beautiful as you use a high temperature torch and learn about the flexibility and complexity of glassblowing. While you are creating you can indulge in snacks and bottled water. Your adventure ends when you walk out of the glassblowing studios with your two beautiful pieces of glass artwork.  
Marvel Avengers S.T.A.T.I.O.N at Treasure Island Hotel and Casino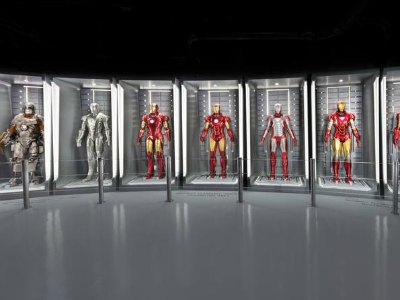 Become part of the iconic Avengers experience at this fun Las Vegas tourist attraction. You will be taken to the Marvel's Avengers S.T.A.T.I.O.N, the Scientific and Tactical Intelligence Operative Network, where your guide will brief you. See the classified studies, the experiments and the intelligence files and then decide who you want to engage with. You will be on a mission to assemble intelligence and locate the enemy! Once you have achieved your goal, take a bow and a get a certificate. Afterwards explore the range of memorabilia belonging to superheroes like Captain America and Iron Man. Ideal for the whole family.
Acrylic Tank Manufacturing (Home Of Tanked)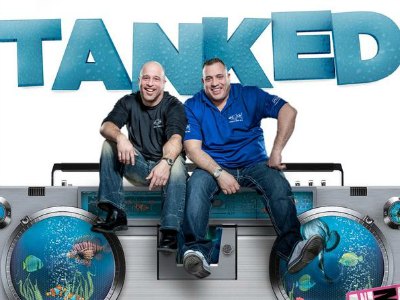 If you are a fan of the TV show, Tanked, this is a Las Vegas tourist attraction that you cannot miss! Take a visit to the ATM, Acrylic Tank Manufacturing Facility where the actual show takes place. For those who don't know, this is where they make insanely huge fish tanks that enthral addicts the world over. Wander around the 37000 square foot venue and see the fish-tank makers, the animals and macaws that live here. You may even bump into one of the famous stars of the show like Wayde, Brett or Robert Redneck. Your guide will give you an in-depth lesson on how the tanks are made, together with some insider anecdotes!
Topgolf Las Vegas
If you would like to mix a couple of activities together that can make for a perfect day or night and practice your golf swing, then a great Las Vegas tourist attraction is Top golf. Located at the MGM Grand, Top Golf is more than just 107 climate-controlled hitting bays where you can hone your swing before hitting one of the many fantastic Las Vegas golf courses. Once at Top Golf Las Vegas you will find two freshwater swimming pools which are complete with VIP cabanas and private suites. Soak up the sun while practicing your golf swing or let the family enjoy poolside service while you relax hitting golf balls. During the evening Top Golf Las Vegas will host concerts from time to time. The facility has five bars onsite so whether you are sitting poolside, hitting golf balls or watching one of the shows you can be assured of never being thirsty.
The Mob Museum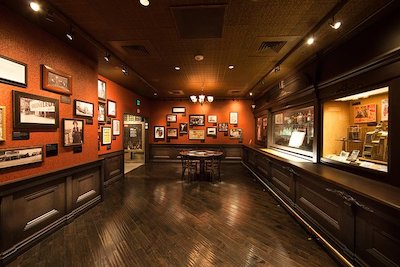 One of the best Las Vegas tourist attractions for you to visit and learn more about the early mob days in Sin City is to take a trip through The Mob Museum. Your admission ticket is perfect for you to stroll through the numerous exhibits about iconic gangsters of the past that include Al Capone, Bugsy Siegel, Lucky Luciano, Frank Costello, and more recent mob members like John Gotti. The exhibits range from artifacts to immersive pieces to digital experiences that explain the happenings of many different crime families that made a living being gangsters. While you walk through the museum you also experience the law enforcement side of battling these highly sophisticated criminals by learning more about the early days of the FBI and its leader J. Edgar Hoover. Another interesting portion of the museum is the exhibit on the Kefauver Hearings which literally put many politicians, mobsters, and businessmen in an uncomfortable position. At the end of your visit make sure to stop at the Underground, a replica of prohibition era speakeasy where you can enjoy a refreshing hand-crafted cocktail.
The Neon Museum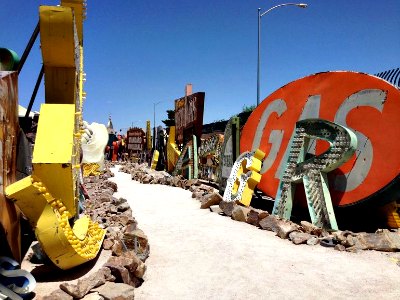 Collectors and lovers of vintage memorabilia will be delighted at the Neon Museum - an unforgettable Las Vegas point of interest. A museum may not sound as if it fits into the glitz and glamour of Sin City. Over the years many hotels and businesses have closed and old buildings have been replaced with new ones. Many of the old neon signs that branded these establishments have been lovingly collected and are on display in the Neon Museum.
The Museum is also known locally as the Neon Boneyard! There are over 150 discarded signs to be seen. Iconic names like Moulin Rouge, Stardust, Desert Inn, Flamingo and Aladdin will send shivers down your spine. This unique art form of neon signs is part of what makes Las Vegas famous and the old signs are beautifully preserved in one of the world's most rare and unusual collections. The Museum must be visited on a guided tour. Your knowledgeable host will take you through the 2 acre exhibition and give you a fascinating insight into the signs and the history of the businesses that they represented.
If you are visiting Las Vegas for the first time, check out also lasvegas4newbies.com for tips for newbies!
Get Your Free Las Vegas Events Calendar!
Best of Vegas