Best Las Vegas tourist attractions In 2022-2023
Below are must-see best Las Vegas tourist attractions in 2022-2023 for every age, interest, and budget.
World-famous Cirque du Soleil shows, top notch stand up comedians, nightclubs, pools, landmarks, parks, activities for tourists - Vegas has it all to keep you entertained for a few months! Many of the attractions and activities recommended below are unique to Las Vegas - you can't find anything like that in the entire world!
Below you will learn about the most exciting Las Vegas points of interest - the most unique, fun and exciting Las Vegas points of interest on the Strip and downtown. After all, we live for the experience, right?
More Attractions
KAMU Ultra Karaoke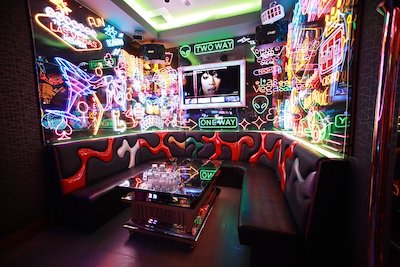 One of the newest Las Vegas tourist attractions that is friendly to everyone from families to friends to VIP parties is to rent a unique soundproof room at KAMU Ultra Karaoke. Your singing or e-gaming experience begins when you arrive at the Palazzo Tower within the Venetian Resort. Once inside KAMU Ultra Karaoke you will find 40 beautifully attired soundproof singing and e-gaming rooms that are just waiting to unleash fun and excitement. Each room is ideally equipped to handle everything with superb audio and visual technology that allows you to stream music from your own personal devices if you want. During your time at KAMU Ultra Karaoke you can enjoy bottle service, drink specials, and award winning cuisine while you belt out your favorite songs with friend or family. Families should note special hours during the day and large parties can be accommodated with advance notice.
Get Your Free Las Vegas Events Calendar!
If you are visiting Las Vegas for the first time, check out also lasvegas4newbies.com for tips for newbies!