Top Las Vegas tourist attractions In 2022
Below are must-see Las Vegas tourist attractions in 2022 for every age, interest, and budget.
World-famous Cirque du Soleil shows, top notch stand up comedians, nightclubs, pools, landmarks, parks, activities for tourists - Vegas has it all to keep you entertained for a few months! Many of the attractions and activities recommended below are unique to Las Vegas - you can't find anything like that in the entire world!
Below you will learn about the most exciting Las Vegas points of interest - the most unique, fun and exciting Las Vegas points of interest on the Strip and downtown. After all, we live for the experience, right?
Las Vegas tourist attractions On The Strip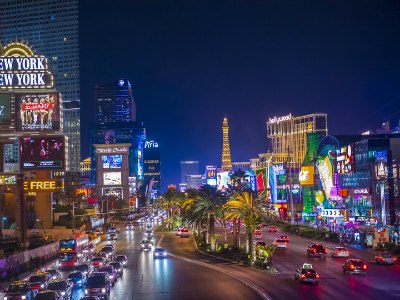 The iconic setting for movies, books and songs! A visit to the Strip is one of the most famous Las Vegas tourist attractions. Glitz, lights, glamour and money, money, money, the Las Vegas Strip is home to the most famous hotels and casinos in the world. Book your stay on the Strip, take a stroll and spot the celebs and beautiful people hiding behind designer sunglasses.
Eat, drink, party, try your hand at the slot machines, watch a show and then dance till dawn. The Strip never sleeps. See the famous spots like Treasure Island, Paris, The Golden Nugget, Bellagio and Caesar's Palace. The world's trendiest clubs and restaurants are located here. This adult fantasy land will take your breath away. From Cirque du Soleil to dramatic architecture, Ferris wheels and retail therapy, you will never get bored. When you have had enough on the ground, enjoy a different view of the Strip in a breathtaking helicopter ride.
Plan Vegas Stay
What's Hot
Disclaimer: I receive a small commission from the links on this page.
If you are visiting Las Vegas for the first time, check out also lasvegas4newbies.com for tips for newbies!
Plan Vegas Stay
What's Hot