Criss Angel Mindfreak Las Vegas Show Review
Criss Angel's Mindfreak Las Vegas show playing at Planet Hollywood is a production which appeared on the A&E network station has been viewed from 2005 through 2011 by more than 100 million people in over 90 countries around the world and Mindfreak has been widely hailed as the number one television magic show in history.
Criss Angel has recently completed a world tour of Mindfreak Live! and is bringing his 90-minute award winning production to the Planet Hollywood Resort and Casino.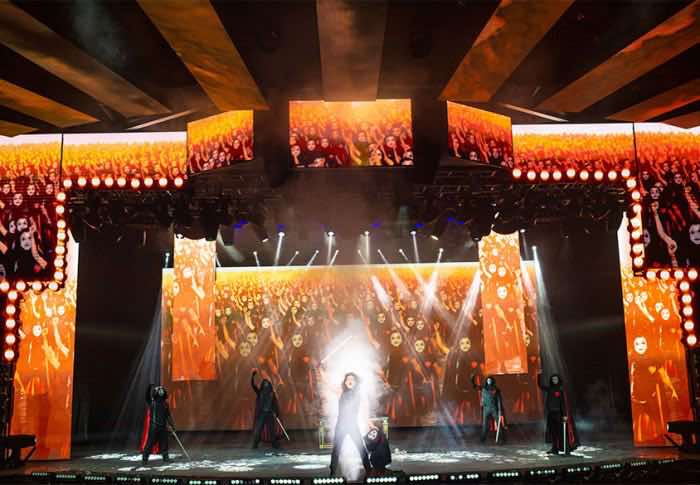 Criss Angel's Mindfreak Las Vegas show is designed to heighten many of your natural mystic senses through an entertaining event that features Angel's signature illusions coupled with masterful acrobats, contortionists, dancing, superb body-balancing segments, magic tricks and live music with a DJ. Angel is pleased to be joined on stage by Chloe Crawford who is a marvelous magician as well as a dancer and is no stranger to performing in Las Vegas.
Criss Angel's Mindfreak Las Vegas show has tremendous choreography and visual effects provided by plenty of lasers, LEDs, video screens, pyrotechnics as well as a virtual world that features 3-D immersive effects. The costumes worn by Angel and Crawford are spectacular highlighting their bodies whether the wardrobe might be a simple leather vest or a full-blown Las Vegas showgirl outfit that is complete with flowing feathers, sequins and lots of charm. The music is well thought out with dances well synchronized and the thumping sounds bring Angel's high-energy illusions to heart stopping finale.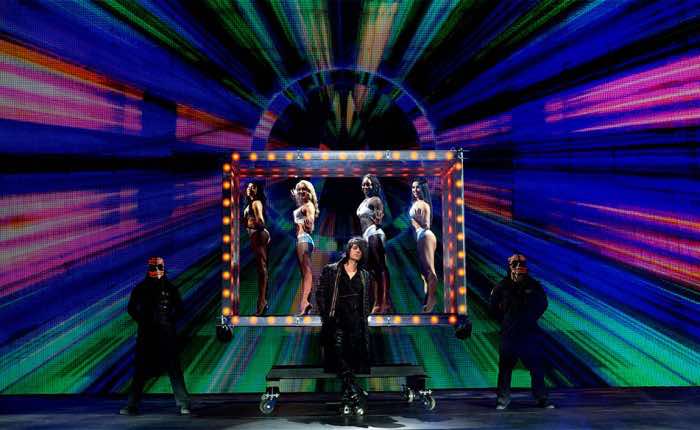 Angel is flawless in the production of Mindfreak Live! while performing over 30 illusions during this energy packed event. Over the years Angel has walked on water, levitated in thin air, twisted cell phones, removed handcuffs as well as straightjackets and wait till you see him light himself on fire! Crawford is the perfect eye candy to accompany Angel on stage and her magical prowess should not be under estimated.
Venue
The Criss Angel Theater is the ideal venue for the show with ample seating and great sight views to witness the incredible illusions as well as mystical magic that is performed on stage. Criss Angel's Mindfreak is bound to be a crowd pleaser and can turn many skeptics to believers after watching the incredible Angel transform himself from illusion to illusion.
About Criss Angel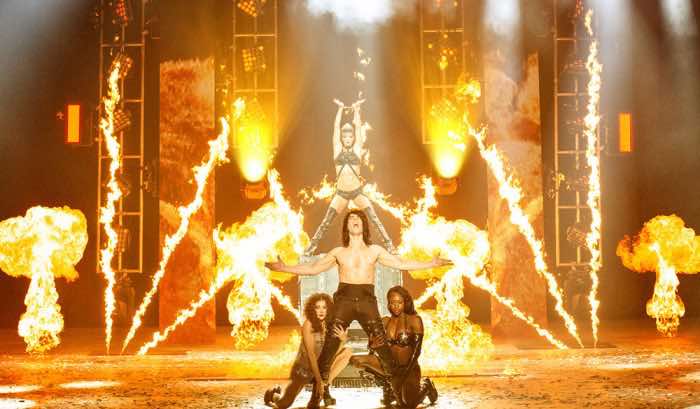 Criss Angel was born and raised by a Greek-American family in East Measow, New York. Angel first became enthralled with magic at the age of seven when his aunt performed a card trick for him. Angel has been performing his signature illusions for over a decade. Angel's rise to fame began with a one-hour ABC special in 1994 before going on to headline at Madison Square Gardens in 1998. Angel then moved his show to the World Underground Theater in Times Square where from 2001 through 2003 where Angel would complete over 600 performances.
Angel once again appeared in an one-hour show on the ABC Family channel in 2002 as well as a one-hour performance on the SyFy channel and a two-hour special on TBS in 2003. Angel launched his Las Vegas career when his premier television reality show Mindfreak on the A&E network appeared in 2005 and continued through 2011. Filmed on the streets of Las Vegas Angel's Mindfreak broke all known records in the history books for a television magic show which reached 100 million viewers in over 90 countries each season. Angel launched his Cirque du Soleil career in 2008 when he was signed to perform his award winning event called Believe. Over the years Angel has accumulated many awards including Magician of the Century, Best Magician in Las Vegas and Vegas Entertainer of the Year.
Criss Angel Las Vegas Tickets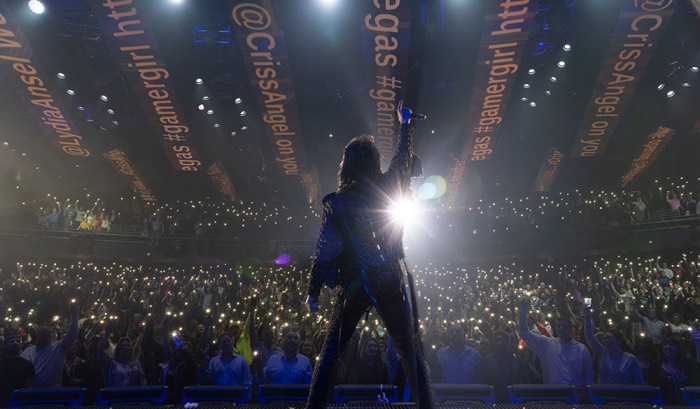 The show plays at the Planet Hollywood Resort and Casino. This venue is perfect for high-energy performances like Angel brings to the stage with state-of-the-art sound, lighting and multimedia effect systems. The show is open to patrons that are six years of age or older with a parent or guardian attending with all guests under the age of sixteen years old. The show runs Wednesday through Sunday at 7:00.Criss Angel's Mindfreak Las Vegas show tickets are on sale now and range from general admission balcony seating to a VIP illusionist seat.
Get Your Free Las Vegas Events Calendar!
Best of Vegas