Frankly Frank Las Vegas Show Review
Get thrown back in time when you go watch and listen to the tribute Las Vegas show Frankly Frank Las Vegas, which highlights the fabulous career of one of Sin City's greatest performers and loved icons, Frank Sinatra.
Frankly Frank Las Vegas showcases the career of Frank Sinatra who first performed in Las Vegas at the Desert Inn in 1951 and is ideal for anyone who relishes the past of great voices and superb performers. Starring Gary Anthony as Frank Sinatra, Frankly Frank takes you back to the glitzy glory days of Glitter Gulch.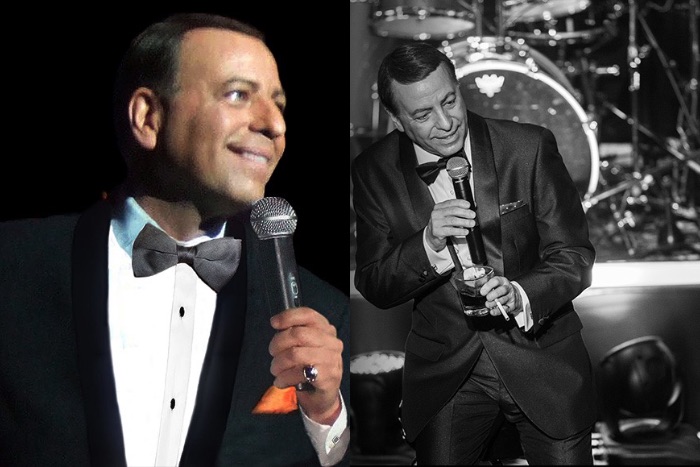 The 65-minute show at the Pegasus Showroom offers everything about Frank Sinatra's life from his early days in New York and New Jersey to his later days performing with the infamous Rat Pack, who ruled the Strip while making being cool a household attitude around the country. During the production, Gary Anthony brings all the swagger, attitude, crooning, and stage presence that has you thinking you're listening and watching the original Chairman of the Board.
The production by Executive Producer Pete Housely, offers a simple stage setup with a live band accompanying Anthony on stage which is ideal for showcasing the best songs from Mr. Blue Eyes fruitful career. Your ears are graced with a perfect rendition of many of Sinatra's most famous songs from Luck Be a Lady to Fly Me to the Moon to That's Life and when Anthony croons out Stranger's In the Night, the crowd is absolutely stunned with the likeness and voice of Frank Sinatra. But that's not all because when he starts singing New York New York, the audience stands and sings in unison bellowing out the words along with him.
There is not a lot of choreography during the production, other than Anthony in an elegantly tailored suit, but that is what you would expect from a tribute show that highlights the music of one of the performers that made Las Vegas The Entertainment Capital of the World. Throughout the show, Anthony interjects some witty commentary about Sinatra's days of playing with the Rat Pack, aspects of Sinatra's relationships, how he got his start in the business, and why Sinatra always loved performing in Sin City.
After enjoying the performance by Gary Anthony throughout Frankly Frank, I would think even Sinatra would be proud of how Anthony portrays him onstage because according to Mr. Blue Eyes himself, That's Life and I always did it My Way.
Frankly Frank Las Vegas Venue
The Pegasus Showroom is an intimate 150 seat venue that is ideal in bringing the audience close to the performers. Each seat, table, and booth offers good sightlines as well as listening pleasure from the state-of-the-art soundsystem. The best seats are the tables upfront that seat two to four patrons as well as a few tables offering sitting for six guests. There are general admission seats along the edges of the venue and you can also get booth seating in the back for parties of five.
Frankly Frank Las Vegas Cast Members
The main person in Frankly Frank Las Vegas is Gary Anthony who portrays Frank Sinatra. Anthony is no stranger to the music scene or the entertainment business. Growing up in Los Angeles, he was the third of 11 children and quickly began his career singing in his father's band. While on a tour with his father in Las Vegas during 1968, Anthony auditioned for Vegas Beat '68 and secured his first gig in Las Vegas impersonating Frank Sinatra. His career took a turn when he was joined by his sister Mitzi and formed the group The Allens. The duo topped the music charts in 1975 with the hit single High Tide composed and written by the Osmonds.
The production's Executive Producer is Peter Housely who is in charge of all entertainment within the Modern Showrooms at Alexis Park All-suites Resort.
Frankly Frank Las Vegas Tickets
Frankly Frank Las Vegas is performing at Pegasus Showroom within the Alexis Park All-suite Resort. The 65-minute show runs Sunday thru Thursday at 5;30 p.m. Tickets range in price from $109.90 for general admission seats to $149.90 to frontrow VIP seats (taxes and fees excluded). Tickets may be purchased for patrons of all ages.
Get Your Free Las Vegas Events Calendar!
Las Vegas Gifts - Art, Merch And more!
Grand Canyon Helicopter Tours by Papilloin
Grand Canyon Helicopter Tours by Maverick
Awesomest Things to do in Las Vegas Every Day!