House of Magic Las Vegas Show Review
House of Magic Las Vegas playing at the Downtown Grand Casino and Hotel is inspired by Hollywood's famous Magic Castle and features magic shows that are a mixture of comedy and tricks.
The production has a rotating cast of magicians which changes out monthly. The 75-minute show is hilarious with plenty of magic to tease your eyes with as well.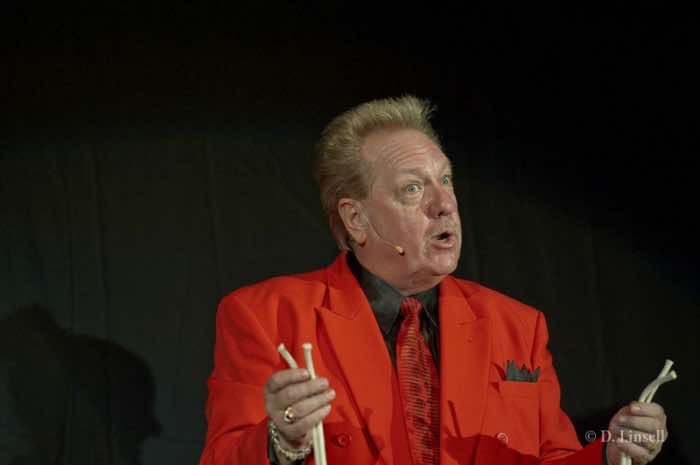 Each performance brings a top-notch magician to the stage for an incredible time of witty magical fun. You can expect to see plenty of sleight-of-hand tricks and be prepared for lots of audience participation. Sure some of the magicians are little whacky with their humor but hey if you are having problems with your knife throwing act, you quickly need to change the subject.
The rotating cast of magicians at the House of Magic Las Vegas show bring a different appeal to each show. For example, Chad Chesmark's Comedy-n-Magic Unhinged performance has qualities which combine more dry humor with his amazing magical and hypnotic abilities. Michael DeSchalit has won many international awards for his completely insane show and Justin Rivera from America's Got Talent and the Magic Castle is a master at sleight-of-the-hand tricks and illusions that delight the crowd with his brilliant personality and stage presence. You can expect to these magicians to escape from strait jackets, pull a rabbit or something out of a hat, and watch out for Mike Donnelly whose Mind Noodler Show brings unique and rugged brand of magic to a new level.
The House of Magic Las Vegas show is just what you would expect when you mix mystifying magic tricks with witty humor and a little audience participation to get everyone involved for a night of intriguing fun and interesting magic tricks. After all, there is nothing better than a night filled with laughter and illusions.
House of Magic Las Vegas Venue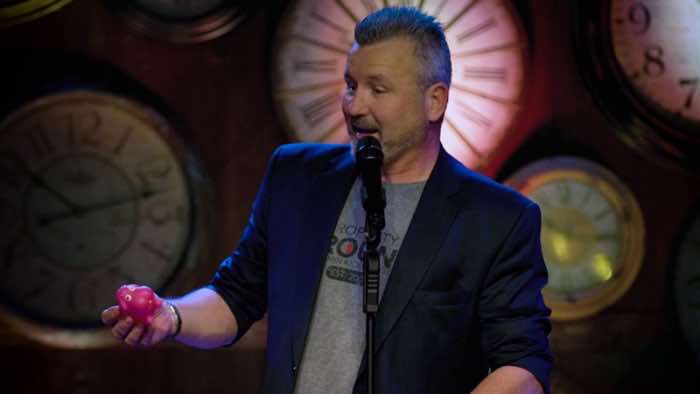 House of Magic is performing inside the Delirious Comedy Club in Downtown Las Vegas. The 83-seat venue is small and intimate with the best seats along the VIP Front Row which are tables 1-6. These seats are ideal for couples and put you right in the action. VIP table 7-16 include great sightlines too for groups of guests from 2-4 people. General admission row seating offers good sightlines but no tables and you are in the back of the venue.
House of Magic Las Vegas Cast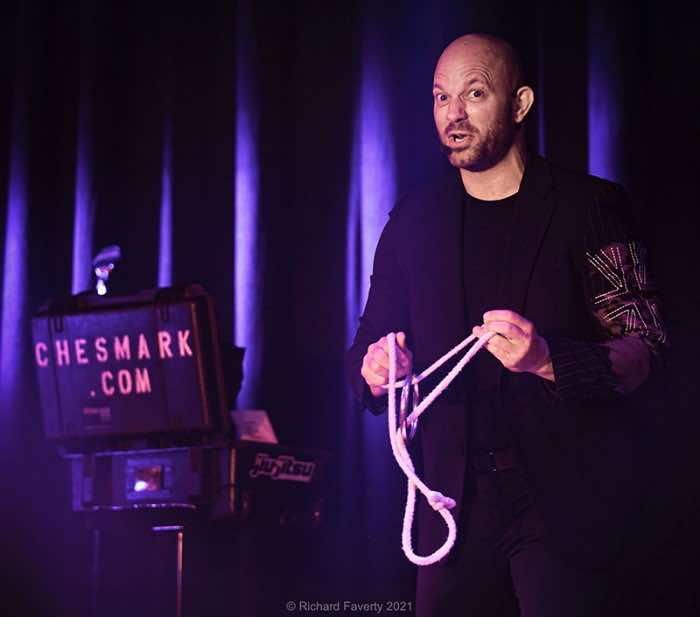 The cast of magicians is uniquely selected to form something special like at Hollywood's Magic Castle where many of the magicians have performed in the past.   The cast of House of Magic Las Vegas rotates monthly with standout magicians such as Michael DeSchalit a hypnotist and magician who broke out while playing at the Magic Castle in Hollywood; Chad Chesmark has performed for more than 21 years as a hypnotist and comedy magician; Justin Rivera has performed on America's Got Talent, Comedy Central, The Improv, and Magic Castle and Mike Donnelly (aka The Mind Noodler) was originally a writer for Penn & Teller and has appeared with Mac King, Piff the Magic Dragon, and Vinnie Grosso.
House of Magic Las Vegas Tickets
The show is playing at the Delirious Comedy Club within The Downtown Grand Hotel and Casino. The 75-minute production runs Thursday thru Sunday beginning at 6:00p.m. Tickets start at $39.19 for general admission seats, VIP seats at $60.99, and VIP Front Row seats at $71.89 (taxes and fees excluded). House of Magic Las Vegas Tickets may be purchased for guests all ages but not all shows are family-friendly.
Get Your Free Las Vegas Events Calendar!
Best of Vegas