Motown Tribute: Iconic Soul Las Vegas Show Review
If you're a fan of Motown, then you need to go see the superb Motown Tribute: Iconic Soul Las Vegas. When you think of Motown a lot of performers come to mind and the sweet offerings of music were delightful to most people's ears and hearts.
The Motown Tribute: Iconic Soul Las Vegas has all the makings for a good time down memory road and the superstar Dru Young is ready to deliver lasting memories for you to take home after the Las Vegas show. Young is the ideal tribute artist to pull off this gig of fabulous music that has all the heartbeat of each Motown legend he portrays.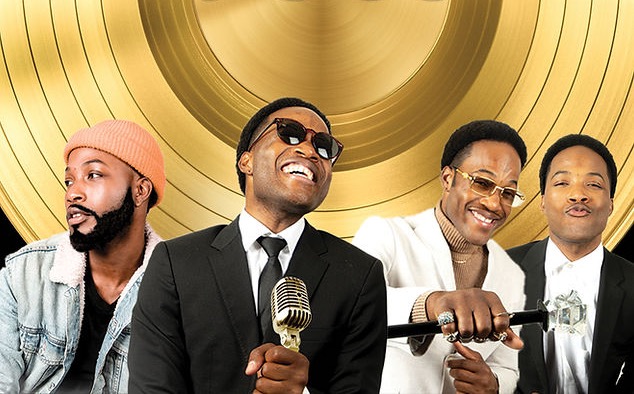 The 75-minute production brings many of the Motown greats back to life such as Marvin Gaye, Ray Charles, Sam Cooke, and Smokey Robinson to name just a few. The evening is packed with plenty of high-powered vocals, dancing, and just good memories that have the audience smiling throughout the performance by Young.
Playing at the LaMarre Theater located in the Downtown Arts District, Dru Young doesn't try to be a tribute artist of someone he doesn't look like or sound like, so don't expect anything from famous female Motown singers like Dianna Ross or Aretha Franklin. What you can expect is a heavy dose of Marvin Gaye, Sam Cooke, and some Ray Charles thrown in for good measure.
During the performance you hear plenty of Motown classics from Uptight (Everything's Alright) to Ain't No Mountain High Enough to You've Really Got a Hold On Me to I Heard It Through the Grapevine. Other stellar Motown hits performed that have the crowd swaying and groovin' include What's Going On, Just My Imagination, and when Young breaks into a fascinating version of Money (That's What I Want) the audience is in a frenzy joining along with the chorus.
The choreography of the production is good with Young donning sunglasses for his takes on Stevie Wonder songs, a beard for his look-alike image of Marvin Gaye, and his boy like face is perfect for his Sam Cooke numbers which include Another Saturday Night, Chain Gang, and Young puts his hips into action during Twistin' the Night Away.
At the end of the evening, the crowd leaves with joy on their face, love in their heart, and little swagger to their step making Motown Tribute: Iconic Soul Las Vegas a perfect show for you to watch.
Motown Tribute: Iconic Soul Las Vegas Venue
The LaMarre Theater is an intimate space of 5,000-square feet with a 24-foot stage for performers to roam. Seats within the venue have good sightlines and upfront seats include tables with service. Many of the productions here are general admission, so patrons are advised to go a little bit early for better seating. If you purchase VIP seats with table service, there is no need to go early. The theater also offers a full-service bar for patrons.
Motown Tribute: Iconic Soul Las Vegas Cast Members
The cast of Motown Tribute: Iconic Soul Las Vegas is outstanding singer and artist Dru Young. Born as Andrew L. Mays in California, Young has always had the ability to adapt to various roles from acting to singing to songwriting to playing instruments. As a child he learned to play the drums while attending church and by five years old he was singing with the church choir, at school, and just about anywhere he went in the future. Over the years he has appeared in stage plays like Hiram & Nettie, Orphan Blues, The Best of Broadway Las Vegas, and movies like Rescue Us.
Motown Tribute: Iconic Soul Las Vegas Tickets
Motown Tribute: Iconic Soul is performing at the LaMarre Theater within the Downtown Arts District. The show runs Thursday at 5:30 p.m. and Saturday at 7:00 p.m. Tickets range in price from $44.00 for general admission seats to $59.00 for VIP seats (excluding taxes and fees). Tickets may be purchased for patrons of all ages.
Get Your Free Las Vegas Events Calendar!
Las Vegas Gifts - Art, Merch And more!
Grand Canyon Helicopter Tours by Papilloin
Grand Canyon Helicopter Tours by Maverick
Awesomest Things to do in Las Vegas Every Day!