The Best Chinese restaurants in Las Vegas
Here is a list of the best Chinese restaurants in Las Vegas - some really cheap, others upscale, so you will definitely find something to your liking. Many of these restaurants offer dim sum, as well as regular menu choices. If you are not familiar with this technique, it works is like this: they wheel food around the restaurant on a cart, and when you see something you like, you order from the cart, and they mark it on a card at your table. Dim sum is usually more affordable than the menu and allows you to sample more ethnic Chinese dishes. Enjoy!
P.F. Chang's China Bistro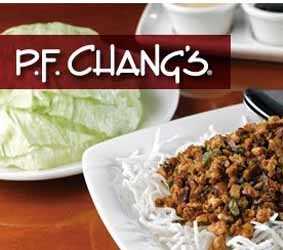 Price Range: $20 - $30
Review: Among Chinese restaurants in Las Vegas there are at least 3 locations of P.F. Chang's - a popular Chinese chain restaurant. The one located at Planet Hollywood is the most popular of the locations. They offer consistently great Chinese food, and consistently great service, which is consistent with practically every other P.F Chang's. So if you have never eaten at P.F Chang's, trying the one at Planet Hollywood is a must. Remember that the restaurant is located inside one of the most fun hotels in Vegas, so the atmosphere here is quite fun and a bit on the noisy side, so this is not the best place for a quiet romantic dinner. Reviewers are raving about their food, especially Fried Green Beans, Fried Rice, Chicken Wrap With Lettuce, Chow Mien, Salt & Pepper Calamari, Crab Wontons.
Get Your Free Las Vegas Events Calendar!
Best of Vegas