The Best Las Vegas Karaoke Bars
Here is a list of the best Las Vegas karaoke bars - perfect places to relax with your friends, mix with locals, eat great (and cheap) food and try your hand at singing after a couple of tequila shots.
Coolest bars:
And who knows, maybe Vegas is the place where you will discover that you are the next Elton John or Celine Dion! Even if you are not, no reason to be shy - after all, what happens in one of these karaoke bars will stay here for ever!
Deals
Plan Vacation
Strip Hotels

Shows

Fun Activities

Tours

Nightlife

Karaoke Q Studio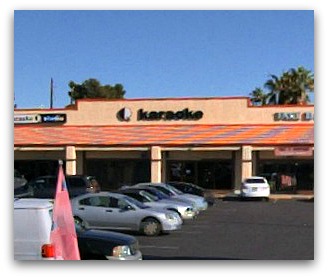 Address: 3400 S Jones Blvd Ste 11; Tel: (702) 823-1448
Hours of operation: Daily 7 pm - 6 am
Review: Impeccably clean, with great sound system, this Las Vegas karaoke bar offers its services at a reasonably low price. Some of their alcohol is buy two get one free. Service at the Karaoke Q Studio is fast. If you are saving your buck come from Sunday through Thursday to get 25% discount on rooms and alcohol. Good finger food to go with your karaoke fun. Make sure you try their french fries and shrimp. Karaoke experience is great. They have two screens in each room for comfort singing. Security cameras are installed in all rooms for safety. New songs are added to the singing list all the time. Songs are available in English, Tagalog, Vietnamese, Chinese, and Spanish. The walls in the rooms are thick enough to protect even from the loudest parties.
Champagne's Cafe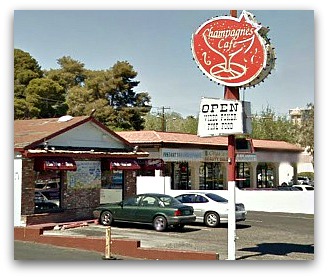 Address: 3557 S Maryland Pkwy; Tel: (702) 737-1699
Hours of operation: Daily 12 am - 12 am
Review: If you wonder what this city was like in the seventies, this Las Vegas karaoke bar is the place to be. The décor with velvet walls and a company of native locals will give you the Old Vegas feel you will not experience anywhere else. Friendly bartenders will tell you a story or two and offer cheap booze. You will definitely like your karaoke experience at the Champagne's Cafe as the DJ has a great selection of songs and does make sure you have a fun evening. This is not exactly the place for gourmet food, expect something simple for your food.
Dino's Lounge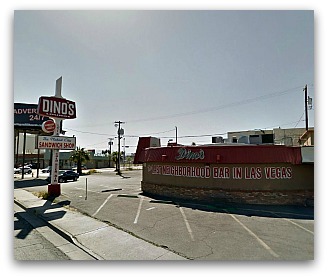 Address: 1516 Las Vegas Blvd. South Tel: 702-382-3894
Hours of operation: 24/7
Review: Dino's Lounge is a place where even the host sings in the evenings. You will enjoy your time at this Las Vegas karaoke bar if you like loud party-like atmosphere and are not afraid of making fool out of yourself. This bar is always full of action. Located in creepy neighbourhood, parking lot maybe unsafe but this place offers cheap drinks and hosts a diverse crowd from businessmen to bikers who are great. You can play pool and entertain with fancy Touch Tunes Juke Box here. If you want more than just a beer they have a decent selection of liquors. Fun 24 hours per day.
Zizzy Bar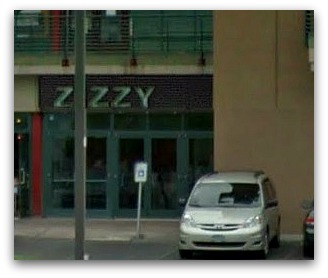 Address: 4355 Spring Mountain Rd; Tel: (702) 257-9499
Hours of operation: 06:00pm to 04:00am
Review: Sushi and karaoke are what people come to Zizzy for. This is a Korean place in Chinatown which is mostly popular during its Happy Hour. Check their Happy Hour times and get half off on some foods and drinks. This Las Vegas karaoke restaurant is not known for its cheap prices and quality service but staff is friendly. There are customers who do come back to hold parties and enjoy their time here. This Las Vegas karaoke bar is crowded on the weekends.
Bazic Bar & Restoyaky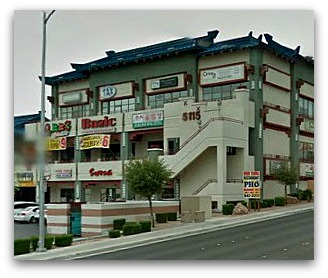 Address: 5115 Spring Mountain Rd Ste 228; Tel: (702) 642-8888
Hours of operation: Tuesday-Sunday 7 pm - 4 am
Review: Bazic Bar & Restoyaky is another Korean Las Vegas karaoke bar which will make you sing. This Las Vegas karaoke restaurant offers good selection of food, especially the chicken, and has good service. The atmosphere is cozy, the music is just loud enough to enjoy it and be able to have a chat with your party. Most of the karaoke related stuff here is in Korean, the amount of songs in English is limited but is present. Karaoke rooms are specious and have a call button if you need anything brought to the room. Fun relaxing quality restaurant/karaoke time guaranteed.
What's Hot
Do you have any questions or Comments?