The Best Las Vegas Karaoke Bars
Las Vegas karaoke is a breed of its own and when you are visiting Sin City you will be pleased with the wide variety of places where you can belt out your favorite song. There are plenty of options for everyone that either want to sing in public or just with their friends. Private rooms that are ideal for a group of friends can be found at Karaoke Q Studio, J Karaoke, GoGo Karaoke, Ganzy Karaoke and Zizzy Bar and Karaoke. If you like to be in the forefront of everyone in the bar then you should try Dino's, E-String Poker Bar or Champagne's and the Aloha Kitchen & Bar has several superb locations as well as a family atmosphere. No matter what language you speak, most of the karaoke bars feature lyrics in numerous languages and most boast a delectable menu of goodies to munch on while you sing and party.
Karaoke Q Studio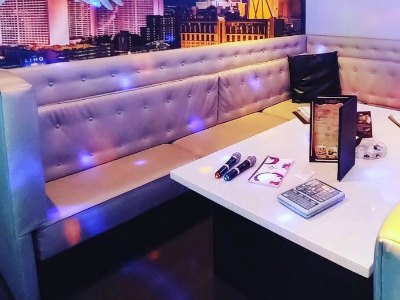 Address: 3400 S Jones Blvd, Ste 11
One of the best spots for Las Vegas karaoke that combines good food, an extensive playlist and private rooms is Karaoke Q Studio. Located on South Jones Boulevard in China town, Karaoke Q Studio has an upbeat younger atmosphere with a decor that features plush couches and plenty of video screens as well as multimedia effects. The karaoke bar has numerous private rooms that are perfect for groups of people from three to 25 guests. Each room has a different feel with plenty of laser lights and disco balls to make you feel like the real singing star. The playlist includes old and new songs as well as everything in between. While you are indulging in some great cocktails, you can dine on a variety of Asian dishes which are expertly prepared. Happy hour is the best time to go with discounts on room rates as well as a plethora of drink specials.
Plan Vegas Stay
What's Hot
Disclaimer: I receive a small commission from the links on this page.
Plan Vegas Stay
What's Hot